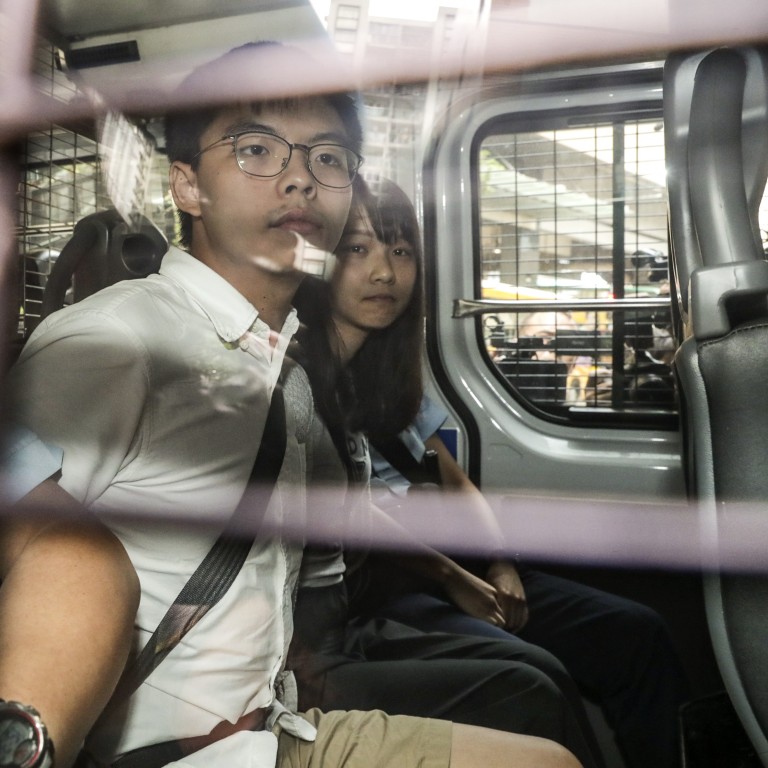 Prominent activists and lawmakers arrested in Hong Kong police crackdown, fuelling tensions as protesters vow to defy march ban over the weekend
Among those arrested are activists Joshua Wong, Agnes Chow and Andy Chan; lawmakers Cheng Chung-tai, Au Nok-hin and Jeremy Tam also held
Pan-democrats slam arrests, saying timing is meant to suppress protest movement but will backfire and fuel greater anger
Tensions mounted in Hong Kong on Friday as police arrested prominent pro-democracy activists and at least three lawmakers in a crackdown ahead of a banned mass march as the city braced for the 13th straight weekend of anti-government protests.
Among those arrested were young activists Joshua Wong Chi-fung and Agnes Chow Ting, both from the political party Demosisto, Andy Chan Ho-tin, convenor of the now-outlawed Hong Kong National Party, and three pro-democracy lawmakers, Cheng Chung-tai, Au Nok-hin and Jeremy Tam Man-ho.
They were detained on a slew of charges for their involvement in various protests sparked by the now-shelved
extradition bill
since June.
The arrests came as an
appeal board upheld the police's objection
to a march and rally proposed by the Civil Human Rights Front – organiser of three record-breaking marches over the past two months – for Saturday, forcing it to call off the planned action.
While police insisted the high-profile arrests had nothing to do with the Saturday protest – which was to mark the fifth anniversary of the announcement of a restrictive electoral reform package by Beijing that was eventually rejected by Hong Kong – Wong and Chow said their actions amounted to scare tactics to silence critics and inflict "white terror" on society.
Both were charged and granted bail. Speaking outside Eastern Court after he was freed, Wong vowed to fight on as he described the prosecutions as a bid to cow both the violent and peaceful demonstrators ahead of Saturday's banned march.
Accusing President Xi Jinping and the central government of being behind the arrests, he said: "Beijing just conveniently manipulates Hong Kong people's freedom.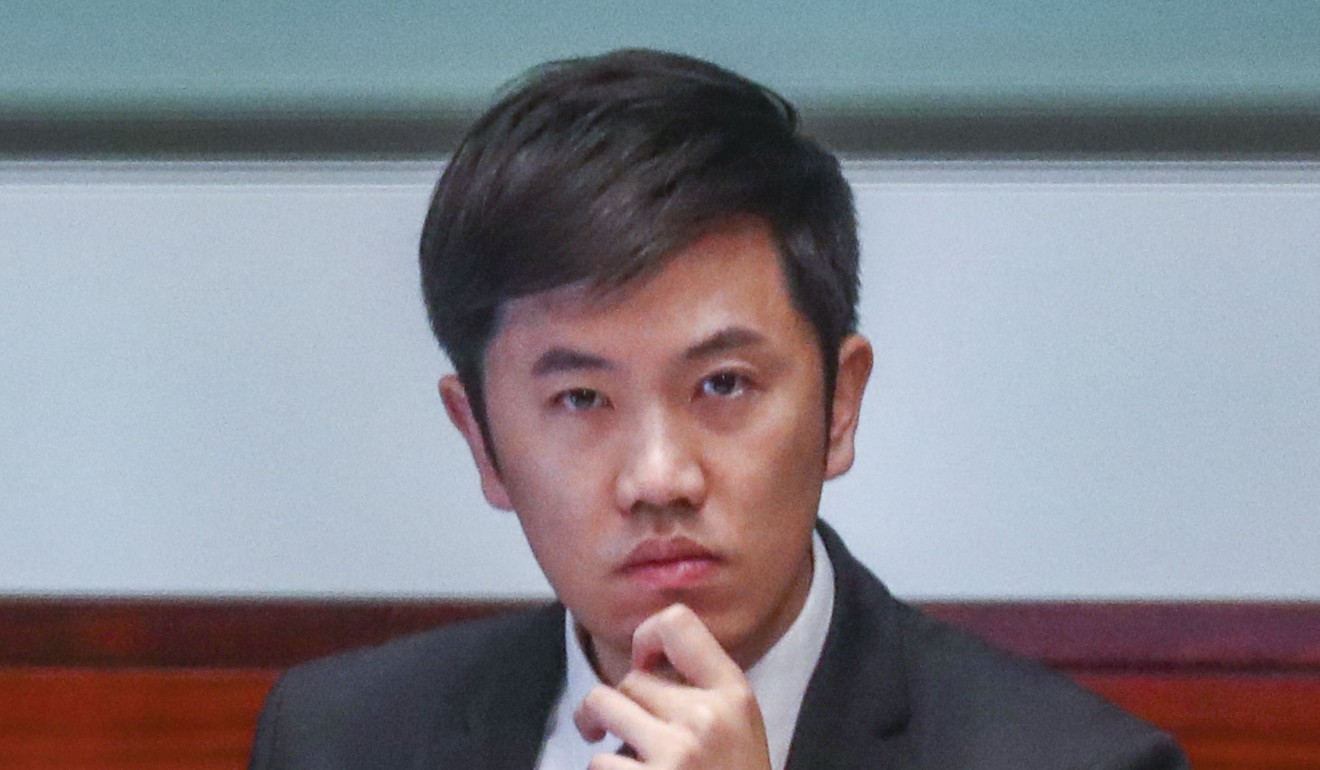 "I urge the international community to send a message to President Xi, sending troops or using the emergency ordinance is not the way out."
Wong and Chow, both young student leaders of the 2014
Occupy movement
, were arrested on Friday morning. The former was then charged with three counts of organising, inciting and taking part in an illegal assembly during the besieging of the Wan Chai police headquarters on June 21, while Chow was charged with inciting and taking part in the same illegal assembly.
The pair's bail was HK$10,000 (US$1,282) each and they were ordered to stay in the city, obey a curfew between 11pm and 7am and report to police twice a week. They must stay clear of the police headquarters and surrounding areas, but may briefly leave the city for prearranged overseas trips in September.
Ivan Lam Long-yin, the pair's colleague in Demosisto, was charged with incitement to knowingly take part in an unauthorised assembly. But he did not appear in court as he was out of town.
Pan-democrats slammed the arrests, saying the timing was meant to suppress the protest movement but would only backfire and fuel greater anger.
"The mass arrests will only anger the public as many people are sympathetic towards the young activists and have found their efforts over the past few months a demonstration of their love of Hong Kong," Democratic Party veteran James To Kun-sun said on Friday. "[Such arrests] have made reconciliation difficult."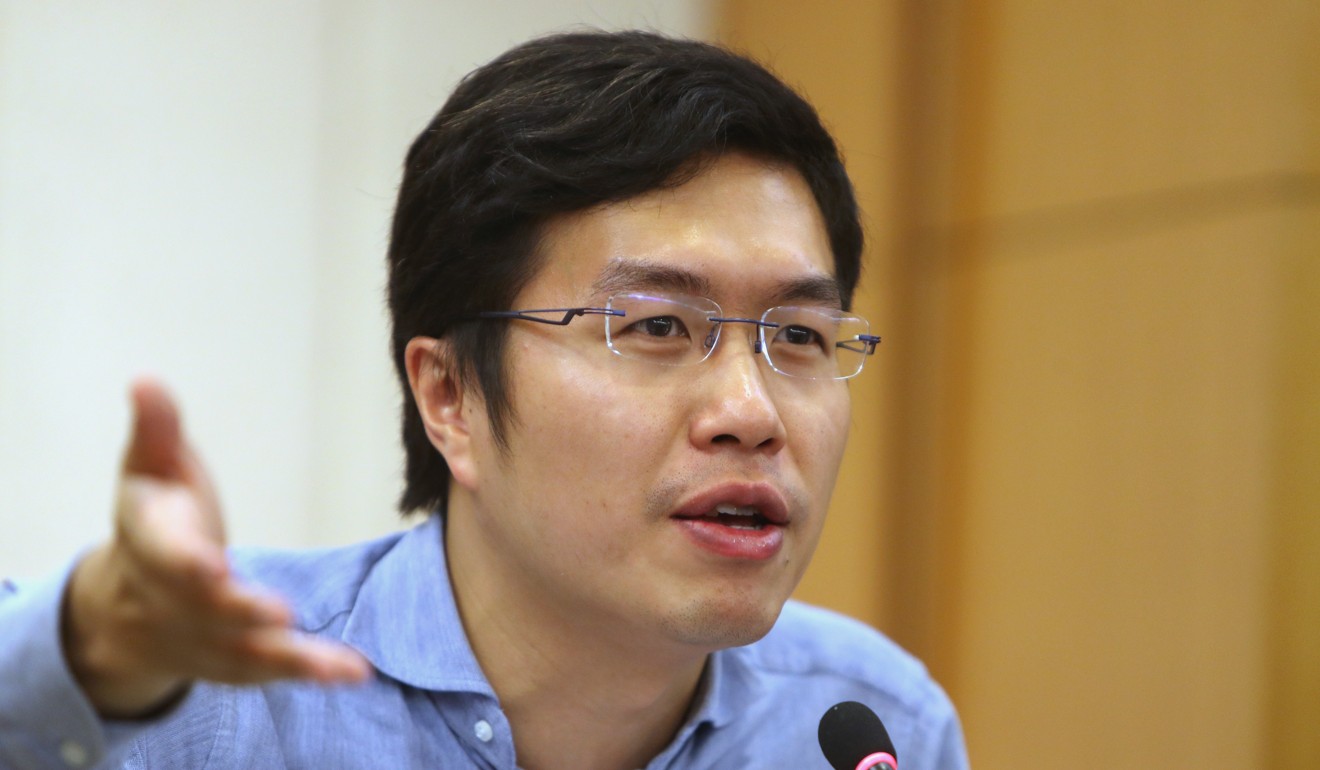 The sweep began on Thursday night when independence campaigner Andy Chan was stopped from boarding a plane for Tokyo at Hong Kong airport on suspicion of rioting and assaulting a police officer during a protest against parallel traders in Sheung Shui last month.
Chow was arrested at her home in Tai Po, while Wong was detained on the street in Ap Lei Chau at about 7am on Friday when he was heading to South Horizons MTR station.
Two women – including Althea Suen Hiu-lam, a former student leader at the University of Hong Kong – along with lawmaker Cheng were arrested on Friday for alleged conspiracy to commit criminal damage during the storming of the legislative complex on July 1.
The Civic Party's Tam and another lawmaker, Au, were arrested for obstructing police officers on July 8, which was believed to be related to clashes that followed a march in Tsim Sha Tsui the day before. Au was also arrested on an extra count of assaulting police.
Sha Tin District Council member Rick Hui Yui-yu was also arrested on suspicion of obstructing officers performing their duty during clashes at New Town Plaza shopping centre on July 14.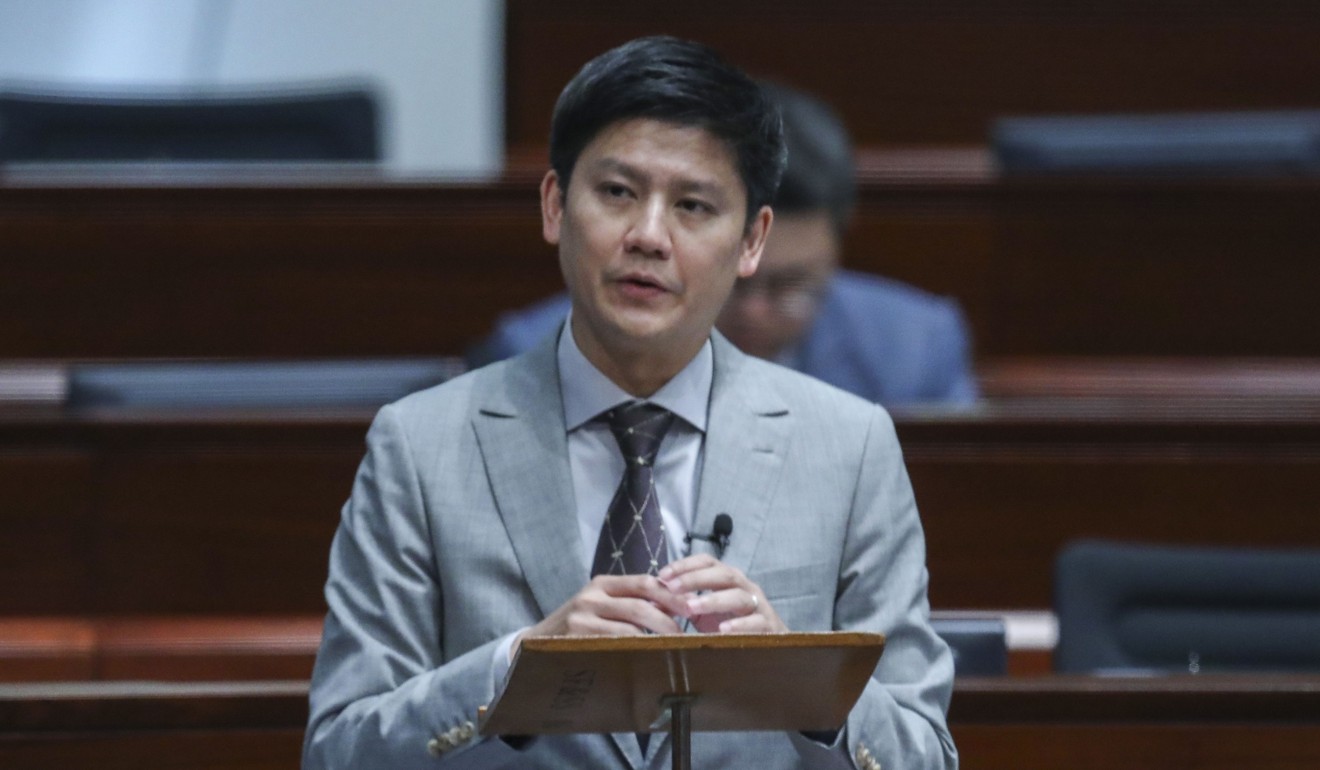 Speaking at a press conference outside Kwun Tong Police Station where Hui was held, Sha Tin District Council member George Wong Hok-lai said: "The police claimed that he was obstructing police operations but as we saw on the news, he was performing his duty as a district councillor to assist the residents and protect them in Sha Tin."
On a claim in a pro-Beijing newspaper that Hui had pretended to be a journalist and attacked police officers that day, Wong said Hui was wearing a reflective vest with a label on the back stating he was district council member.
Chief Superintendent John Tse Chun-chung of the police public relations branch denied claims that the swoop was designed to deter supporters from coming out for the banned march on Saturday as he said the arrests were made as soon as sufficient evidence had been gathered.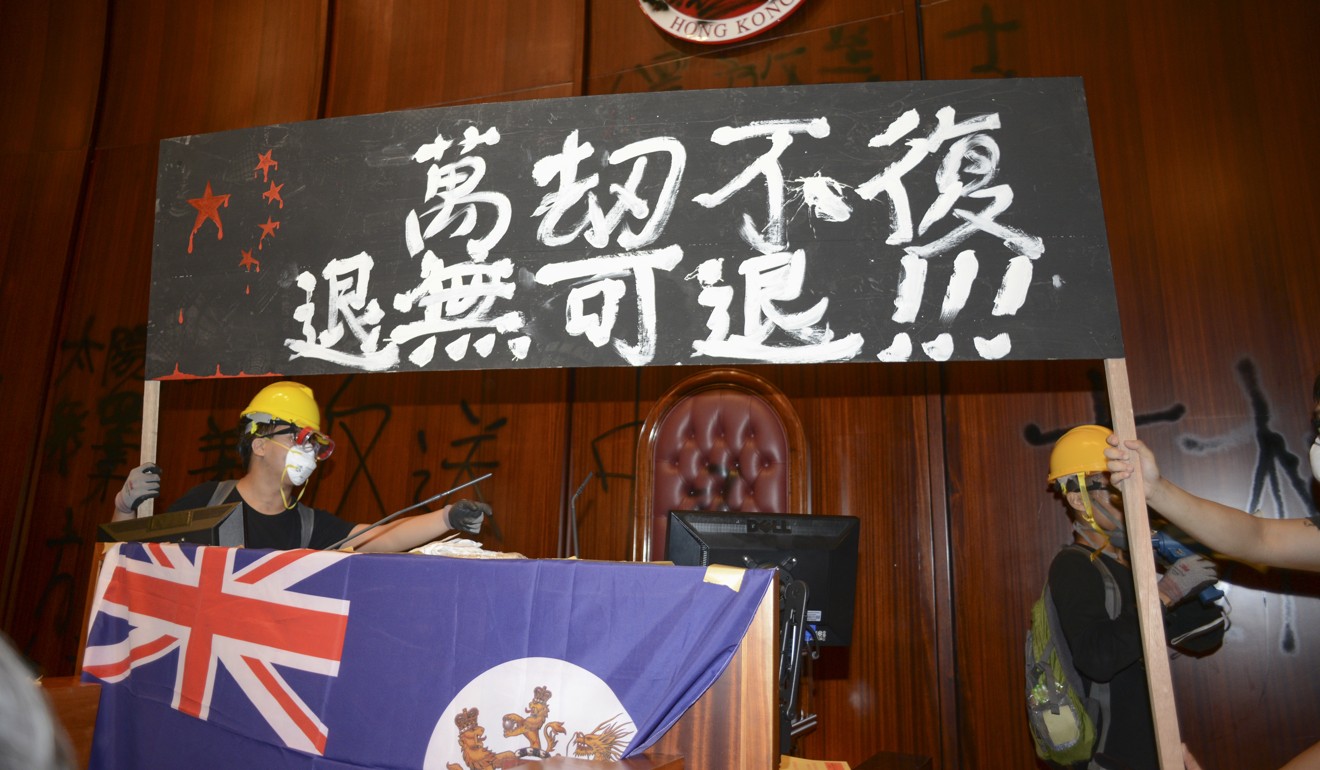 Kwok Pak-chung, regional commander for Hong Kong Island, said the force had received credible intelligence suggesting radical protesters could use lethal weapons on Saturday, such as petrol bombs, tasers and drones to attack officers on the ground. He urged the public to refrain from taking part in any unauthorised gathering.
But defiant protesters have pledged to take to the streets on Saturday despite the sweeping arrests and the march ban.
The front had originally planned to gather at Chater Garden in Central at 3pm and march to the liaison office, Beijing's representative body in the city, in Western district.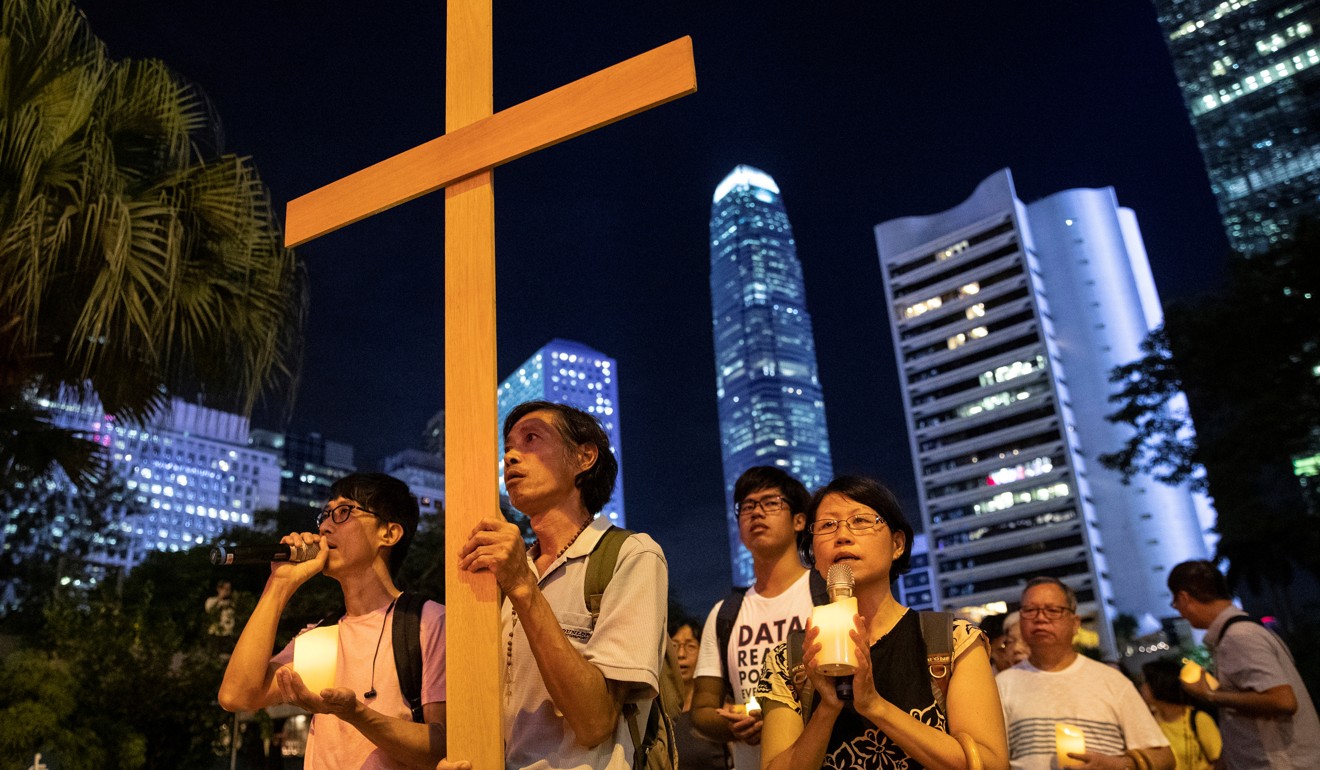 A group of Christians, in light of the ban, organised a march from Wan Chai to Central, which they said would not require police approval because of its religious nature. Other internet users had pledged to go shopping or wander for a stroll on Hong Kong Island, especially in Causeway Bay.
In front of a banner which read "See you on August 31 on Hong Kong Island", Council Front legislator Claudia Mo Man-ching said pro-democracy lawmakers would accompany the protesters on Saturday and called on people to keep their actions non-violent.
"[The authorities] hope fewer people will take to the street, but they also know it will backfire and prompt even more people to come out," said Mo, convenor of the pro-democracy camp.
"Are they not setting a trap … inciting chaos and probably mayhem [on Saturday] that will give them excuses to invoke the so-called emergency law?"
Asked about the plans for people to take a stroll in Causeway Bay or march in the name of religion as a form of protest, regional commander Kwok said police would enforce the law impartially regardless of the excuses people used.
Barrister Chris Ng Chung-luen, of the Progressive Lawyers Group, said there would be certain legal risk for people to attend the "religious march", as the exemption for police approval for such events was restricted to rallies only, not processions, and they should be non-political.
Those who took part in spontaneous actions on Hong Kong Island on Saturday might also face legal risks unless they could convince the court that they did not belong to a bigger crowd which shared a common cause, he added.
Police, meanwhile, banned a strike rally on Monday at Salisbury Garden in Tsim Sha Tsui planned by a coalition of groups, including the Confederation of Trade Unions, citing safety concerns and the impact on residents and tourists in the prime business district.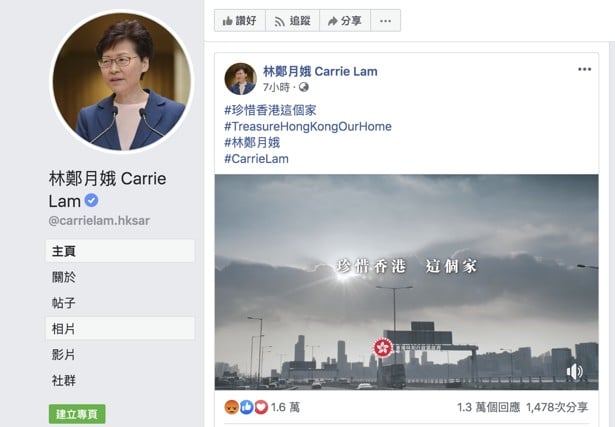 The organisers said they had lodged an appeal against the decision, adding the general strike on Monday and Tuesday would go ahead as such action did not require a rally venue.
Political scientist Ivan Choy Chi-keung of Chinese University argued that far from deterring people, the mass arrests would galvanise more into joining the protests.
He added the police ban on the rally might also create a bigger impact: "Without a clear organiser, the protests on Saturday are likely to be decentralised and spreading all over the place."
Jimmy Sham Tsz-kit, the front's convenor, said the group would keep on applying for future events, which could come as early as September.
Meanwhile, Hong Kong leader
Carrie Lam Cheng Yuet-ngor
, who did not appear in public on Friday, uploaded a video on her Facebook page, urging citizens to treasure Hong Kong as their home.
Additional reporting by Victor Ting and Linda Lew