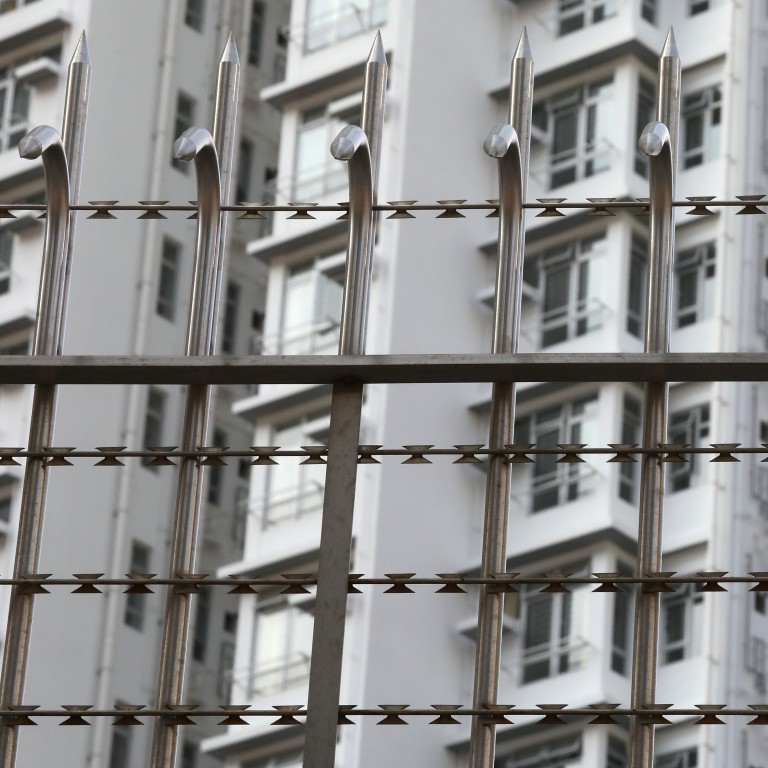 Isolation, boredom, and a 151 sq ft space: the conditions of Hong Kong's coronavirus quarantine camps
Reading while walking in circles, taking online classes, and trying to sleep without a mattress
Four Post employees talk about their time in quarantine at the Chun Yeung Estate in Fo Tan.
When a freelance reporter with Young Post, the student edition of the South China Morning Post, tested positive for the coronavirus on March 17, some staff and freelancers were taken to government quarantine camps as required under new public health rules.
Those who had been in close contact with her were tested, and a timeline was constructed of who had been with patient zero, for how long, whether they were masked, and whether they had been eating or drinking together.
As the picture became clearer, two of the group were held in hospitals while others hunkered down in place. The two in hospital were sent directly to quarantine in the Chun Yeung Estate in Fo Tan. All were ultimately given a clean bill of health. Here, four of them describe their experiences in quarantine.
Dannie Higginbotham
If something weird can happen to me, it does. I was the only one on my team to be hospitalised after the Spartan Race for a bacterial infection. I've been robbed at knifepoint in Ecuador.
So, when the Centre for Health Protection (CHP) told me I was considered a close contact of someone who tested positive for Covid-19, and would have to go to the government quarantine centre in Fo Tan, I thought, "Yep. Of course".
Everything about the experience was kind of miserable. I appreciate how hard the health care workers of Hong Kong are working, and how unusual the circumstances are, but there was a frightening lack of communication during the entire process.
It wasn't until my third day that someone saw me to take my temperature, and that was after a lot of insistence on my part. If they put me in quarantine to be monitored, shouldn't someone be monitoring me?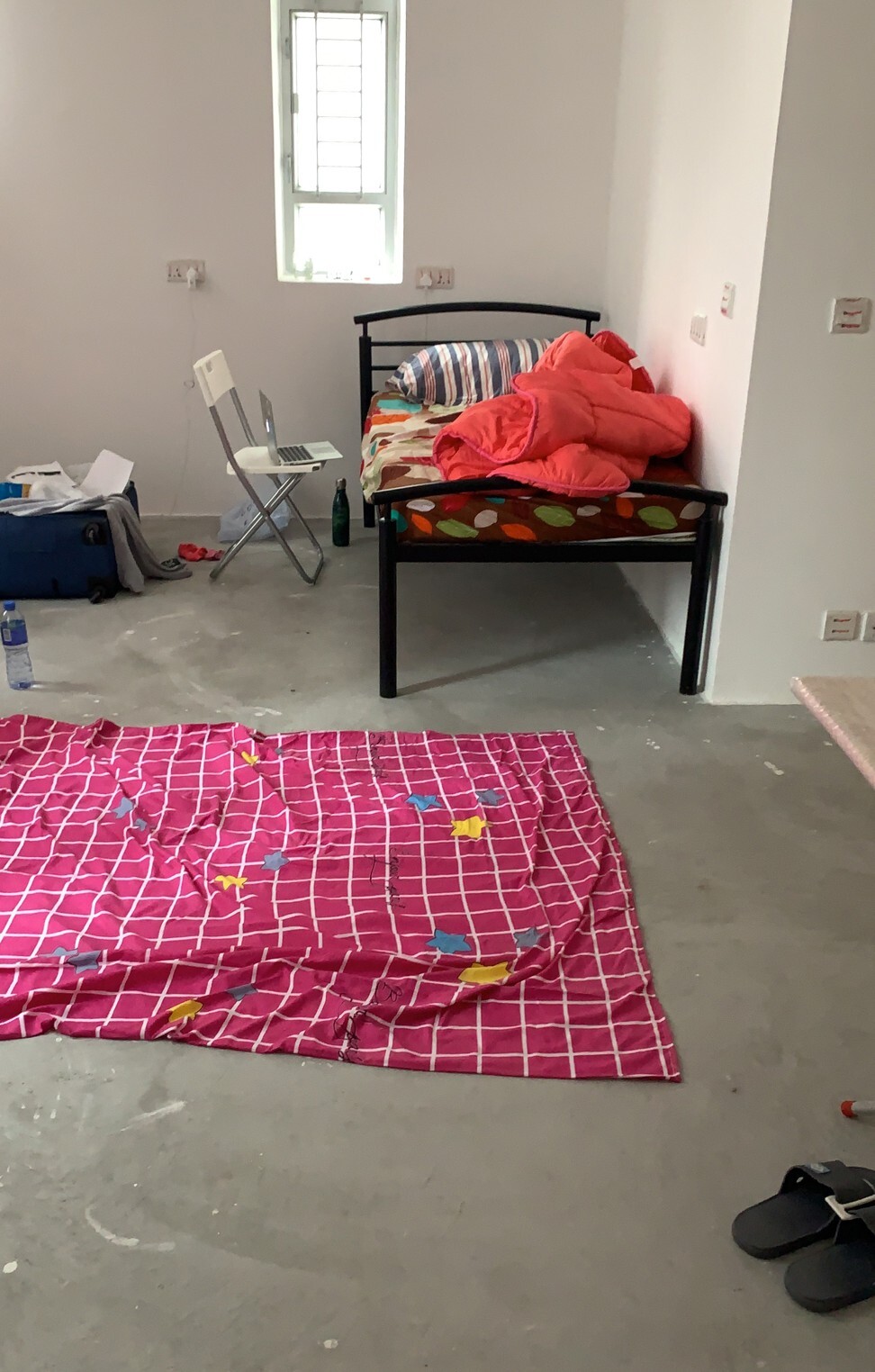 They gave me a thermometer and told me to check my temperature twice a day, and someone would call to ask what it was.
On my sixth day, someone from quarantine control sent me the phone number for the US consulate, but did not say why. I asked what I should do with it, and clarified that I was a legal Hong Kong resident, but didn't get a response.
On my last day, the consulate called me and explained they were doing routine check-ins on all American citizens in quarantine, but it took them a while to get to me because they were given an incorrect spelling of my name and the wrong phone number.
I would have been able to handle the quarantine experience better if I were at home. At least everything is warm and familiar – my flat is very colourful. While I knew I was theoretically safer in the quarantine centre, the drab grey floors and blank white walls felt more like a prison than a home.
I tried to stay upbeat. My first few days there, I read, did workouts on the cold concrete floor, and took an online class in Google Analytics with my friend. No excuse not to work on these classes, I thought. It's not like I had somewhere to be or other plans.
But the isolation and feeling of being in an unfamiliar environment got to me, and as time wore on, I felt like I didn't have the energy to do anything. I just wanted to sleep all day and be depressed and angry.
I was elated when I finally got to go home.
I'm so nervous about being sent back to a quarantine centre I've barely left the house. The thing I disliked the most was the lack of control I had. When things are so unstable in the world, you crave any control over your own life that you can take, and I felt I had lost the small amount I was able to establish.
On the upside, I have another weird story to tell.
Kelly Fung
"Would you feel afraid to go into the isolation ward?" the paramedic asked me when we arrived at the hospital on March 18.
That morning I had loaded my essentials into a backpack and rushed to the nearest clinic for a Covid-19 test. Within 30 minutes, I was told I would be admitted to hospital and immediately isolated. Preoccupied by all the uncertainties, the paramedic's question shocked me.
After a night in isolation at United Christian Hospital, during which they ran multiple tests, it was a relief to know my result was negative. But as I had close contact with our infected colleague, I was sent to a quarantine camp straight from the hospital.
Before nightfall I arrived at Chun Yeung Estate for compulsory quarantine until March 30.
Unlike other camps, we did not get a door key as everyone was supposed to stay in their rooms, and not even take a walk in the corridor. The blaring doorbells would ring whenever there was food or packages delivered to you – and those were left on the chair outside the room.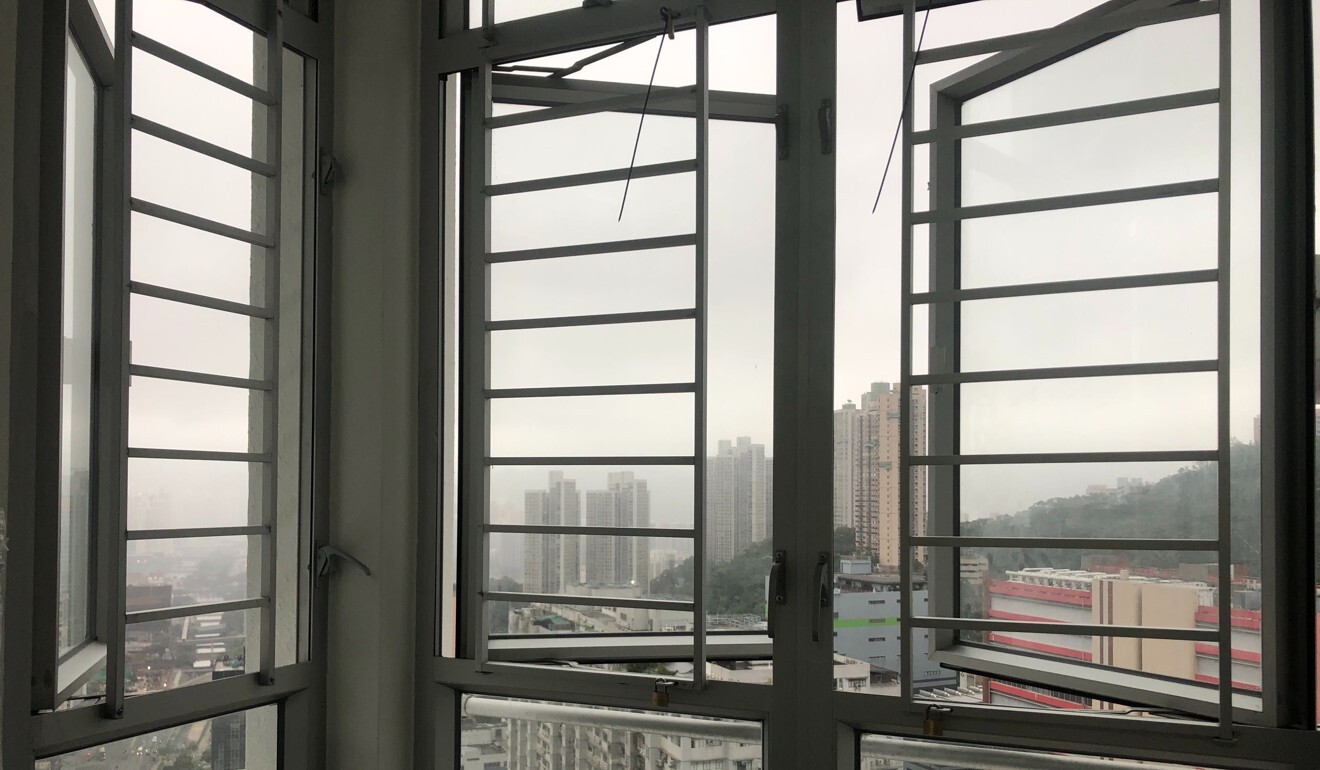 I was assigned a single room on the 34th floor, where I could look over the landscape of Fo Tan. Rows of worn-out industrial buildings and high-rises were clouded in the background by the gloomy, foggy weather, which blended into the white walls in my room.
I was sad at no longer feeling the vitality of Hong Kong, and realised how much I had taken for granted until the outbreak, and wondered how much more we might be losing to the pandemic.
During my stay, I lived a minimal lifestyle. Living long enough in a city of consumerism, a minimal room gave me a clear vision of what I essentially need in my life.
I was surprised to see I could fit all my essentials into a cabin suitcase and my days felt free from desire. Days could be made simple by having a cup of tea in a ceramic mug in the morning, or receiving supporting messages from friends and family. Moreover, without having to think about what to eat or wear, I refocused my time and energy on my inner needs and goals.
However, the lack of fresh air and exercise in a tiny room made me feel sick easily, and I did wonder for a while if it was coronavirus related, which created its own pressure.
On day eight, I went to the medical post to consult a doctor because of my persistent dry coughs. I was thankful that it turned out to be caused by the cement dust and lack of fresh air in the room.
To make the best of the situation, I spent more time cleaning the room with the Dettol spray I had, strolling in the room while reading, and exercising on a makeshift yoga mat made out of a T-shirt to sweat it out. I also drank Vitamin C first thing in the morning to help boost my immunity.
I am grateful for the care from all the medical staff who worked relentlessly to provide the best service they could, and the kind words from the paramedic in the ambulance.
They made my journey much more bearable.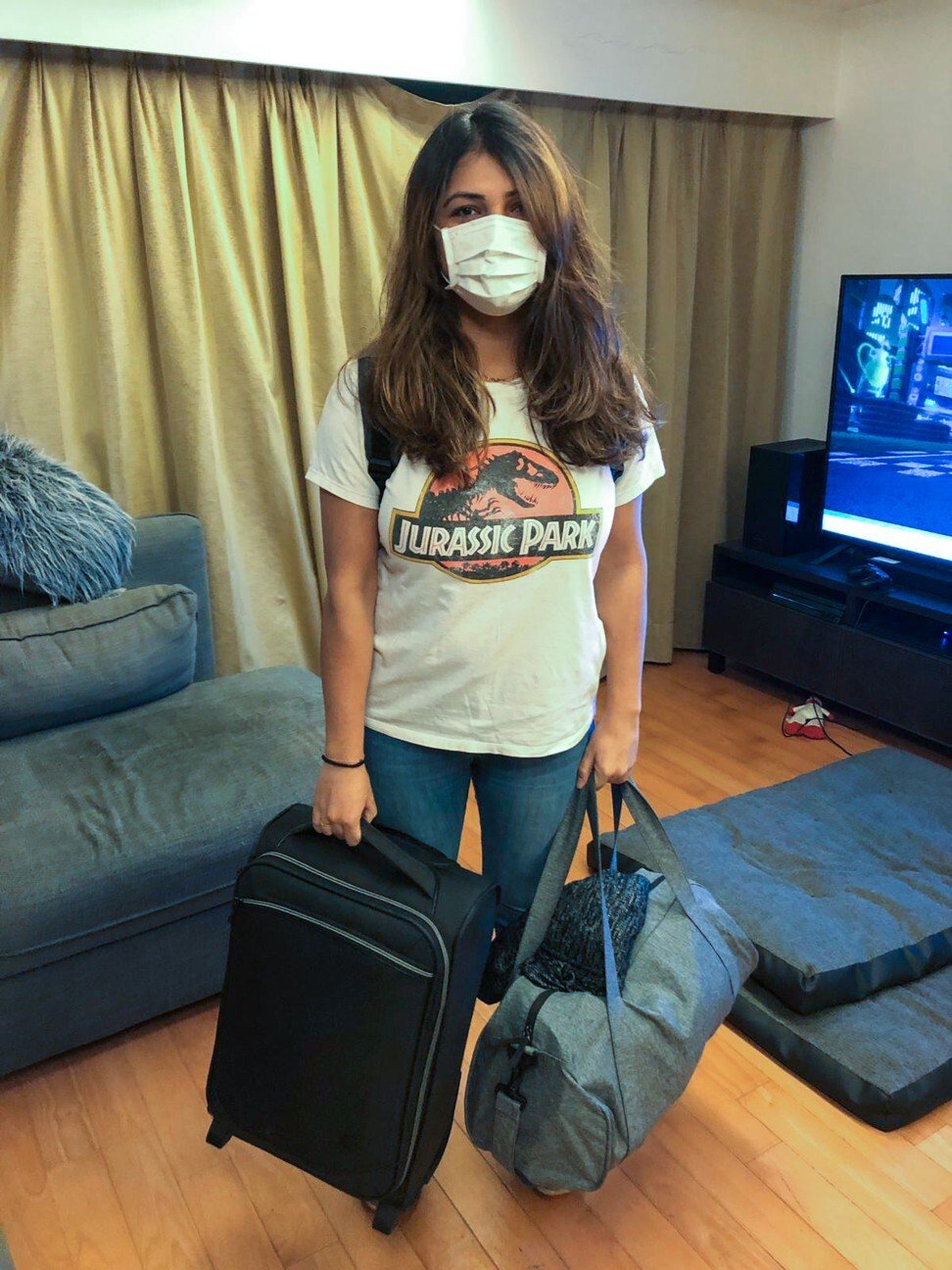 Rhea Mogul
On day six of government quarantine, time seemed to slow down, my muscles began to feel sore, and I experienced lethargy like never before.
I entered Chun Yeung Estate on Saturday, March 21. For the next six days my only form of movement was walking up and down my 151 sq ft flat. Unable to leave the room, or speak to anyone outside, I was sure I was slowly losing my mind.
On Friday, March 13, I had come into "close contact" with the confirmed case of Covid-19, so I ended up in compulsory quarantine a week later, and was let out on March 28, when the 14-day incubation period came to an end.
When we arrived at the quarantine camp, we were given a welcome pack which included toilet roll, shampoo, slippers, cup noodles – which proved very useful – and Clorox bleach.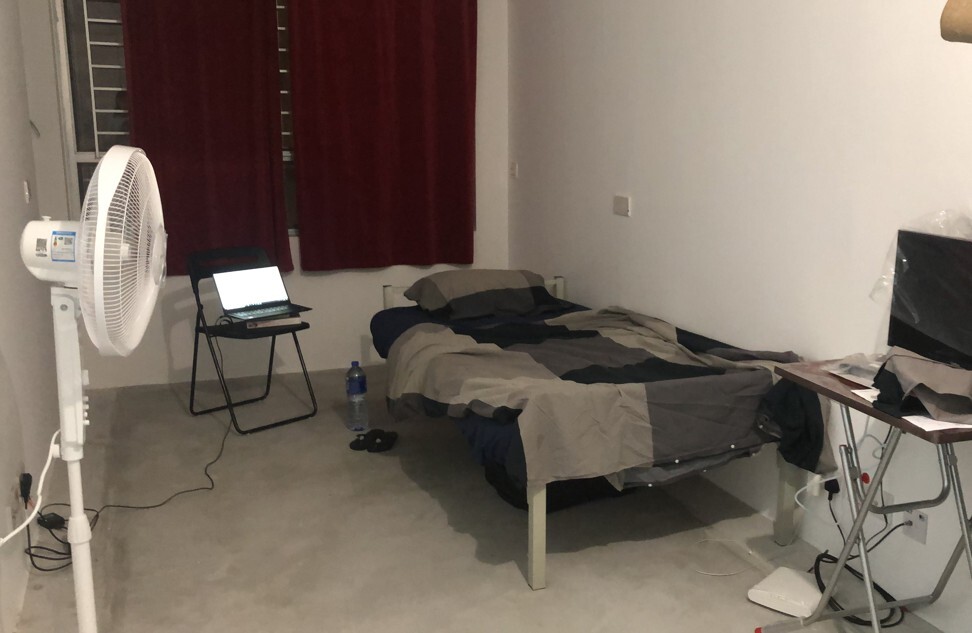 The room had a toilet and a kitchen, and I was one of the lucky few to have a television as well. But there was dirt and dust everywhere, and hair in my bathroom. There was also a used Band-Aid on the floor. The next day, a leak from the flush caused my bathroom to become flooded, and I had to change flats.
Unlike some of my other colleagues, I never received a phone call from the CHP to check my temperature or overall health. I didn't feel like I was being "closely monitored" by the staff, and felt I'd have been safer self-quarantining in my flat instead.
Despite this, I tried to maintain a routine. I'd wake up, stretch, exercise, read and write. I tried to keep moving, and opened the windows daily for fresh air.
My friends and family kept me sane during times when I thought I'd surely drive myself crazy. I've learned it's so important to have a strong support system and someone to lean on. I appreciate that the government had also provided us with a mental health hotline, if we needed to speak with a professional.
The staff were very sweet and requests were always dealt with. I appreciate that their job is a thankless one, and they work very hard under exceptionally tough circumstances.
When the quarantine came to an end, I stepped outside that room and didn't realise how little I had used my legs, and walking that short distance felt great.
I am grateful to the staff and the people on the front line of this pandemic. Hong Kong has been praised for its effective response against Covid-19, and it's because of our community and these brave workers that we have been able to slow the spread of the infection.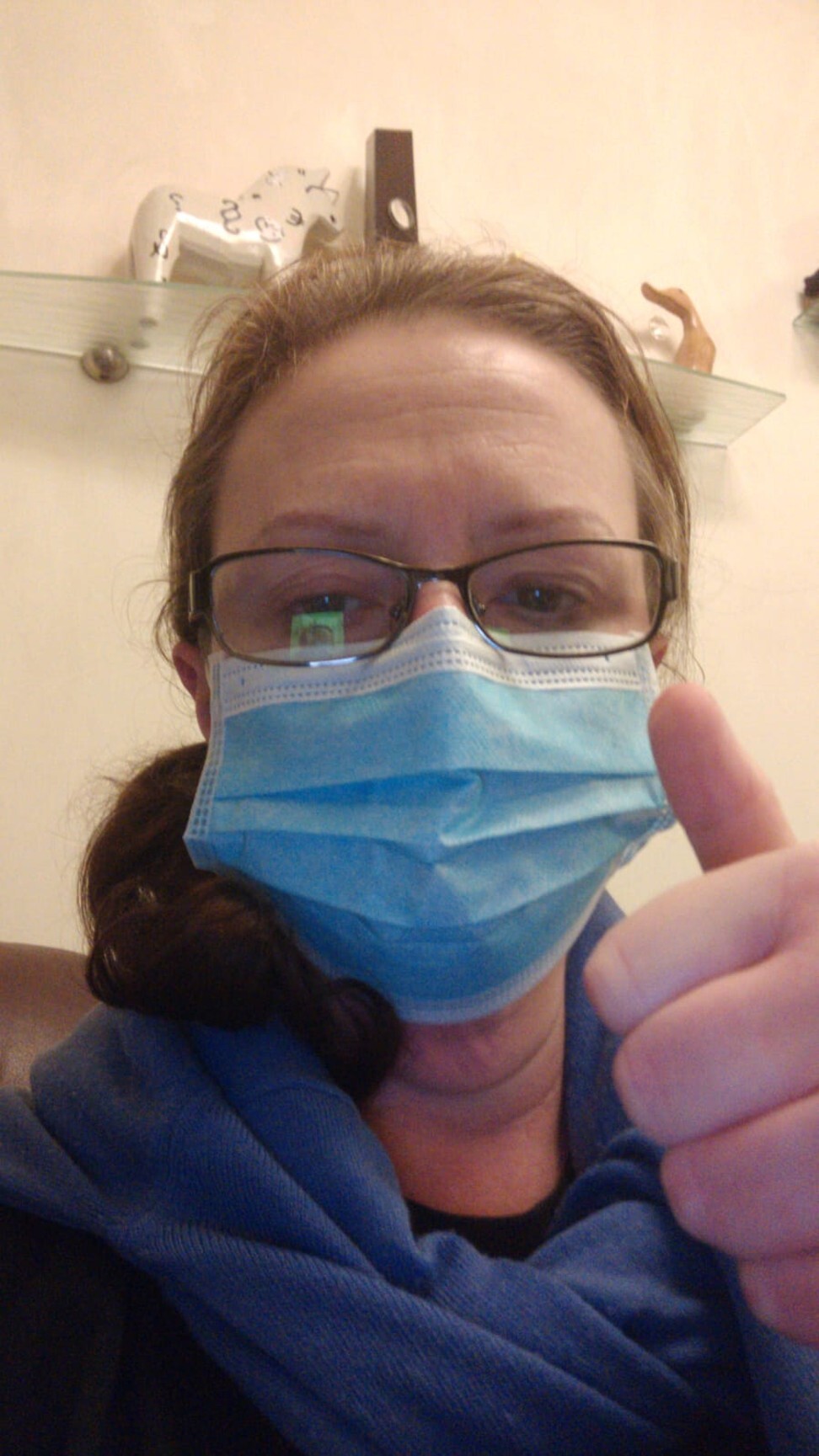 Susan Ramsay
There's no nice way to find out that you're going into government-run quarantine and you don't have a choice in the matter. But, forewarned is forearmed, so here's what I wish I had known about the process.
The time between being told that I was going into quarantine, and the phone call to say it would be that day, left more than enough time to make arrangements and pack whatever I thought I would need.
The nurse from the outbreak team had said to pack as if I was going on a two-week holiday. She didn't tell me there would be no laundry. She said my meals would all be provided for, but friends who were in the same cohort as me, but entered quarantine a couple of days before, snapped pictures of the meals they were getting, which I knew were not going to be to my taste, so I took fruit, crackers, cereal, milk, my favourite soft drink, and a few instant noodle meals.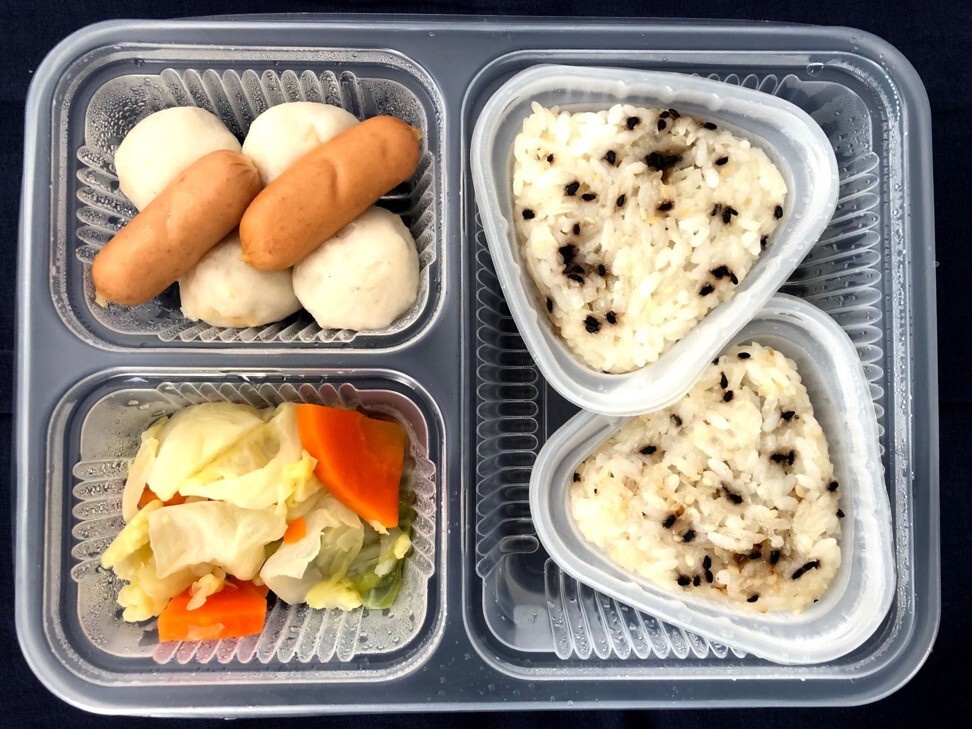 The colleagues also remarked that there was no crockery, cutlery, fridge, stove, microwave or dish cleaning material at all, and the towel they had been given was the size of a small hand towel. So I took those too. I also packed soap and the usual personal toiletries. I packed clothes for two weeks, which was silly in retrospect (again, depending on where you're going) as I spent my time shut inside my flat, seeing no one, so slopping around in my pyjamas was just fine.
The flat was spacious from a lack of furniture. There was a small table with a plastic chair, a bed, good Wi-fi and ample power points for whatever appliances I brought. I wish I had brought a kettle, because I was not used to using the kind of water dispenser provided.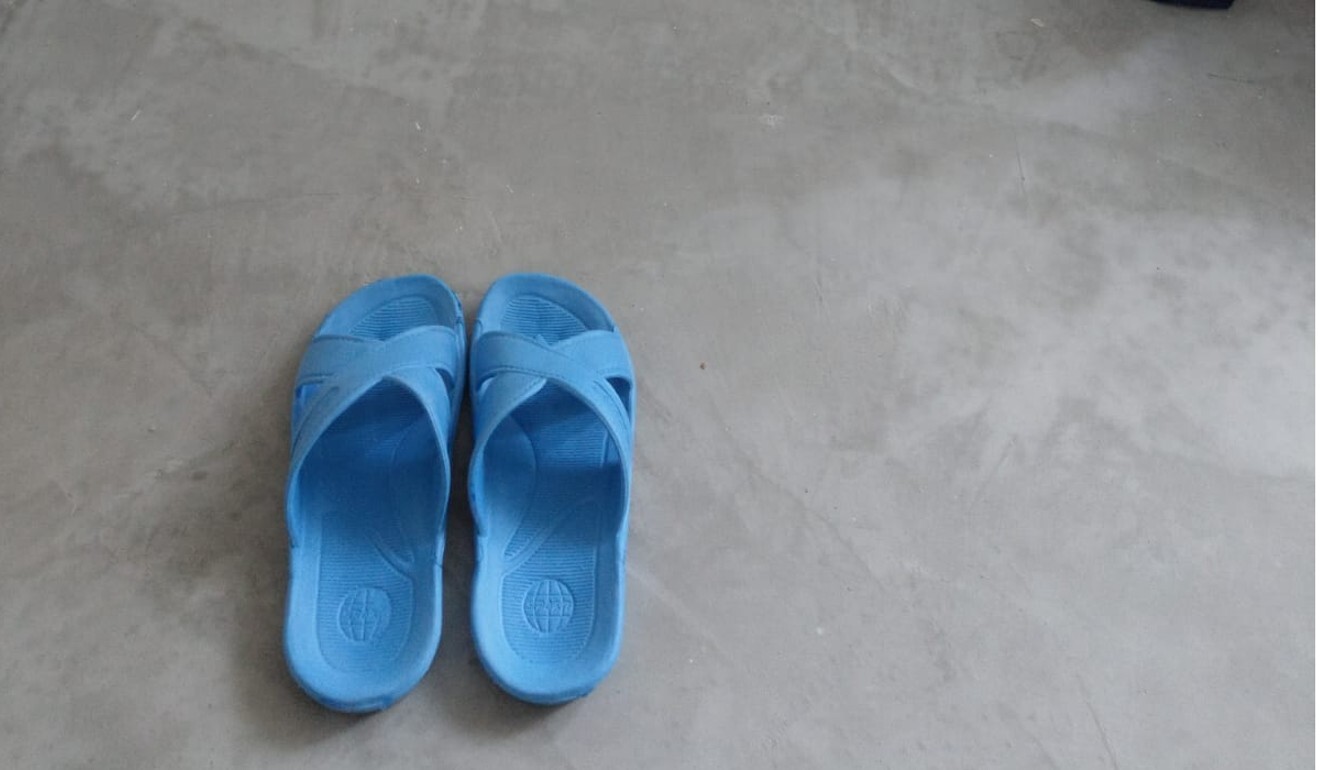 The floor of the main area was cement, but the kitchen and en suite were tiled. Thankfully, one of the care packages contained a pair of flip flops which were a godsend. They were the only footwear I used during my stay.
The bed had no mattress, but rather one of those wooden boards covered in mattress fabric, and while I did ask several times, there were apparently no mattresses to be had. Some form of padding would have been useful.
Initially, I thought it was only two of us in this predicament, but when our company very generously offered to buy some form of mattress for us, it ended up that there were more people trying to sleep on the boards.
Obviously, the quarantine camps are not hotels, but the people in charge are very accommodating and most things, for example a fan, can be delivered to the units within a day.
I view the whole experience with gratitude that I am in Hong Kong and things were so well organised in such a short amount of time. Hundreds of thousands, if not millions of other people in the world won't be so lucky.