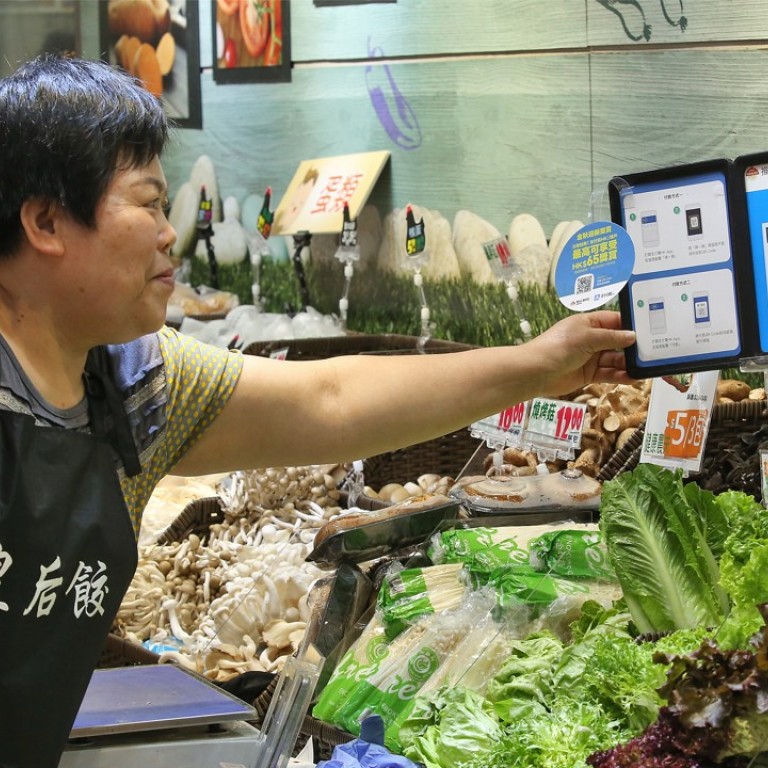 What's holding Hong Kong back from becoming a smarter city?
Despite pushing residents to embrace technology, officials have failed to show strong leadership and vision, critics say 
At a restaurant in the bustling Chinese city of Guangzhou, Adam Tsui Ho-wai holds up a queue as he fumbles with his wallet looking for cash to settle his bill. The cashier and fellow customers waiting to pay with their smartphones are clearly not impressed. 
Many people living in the Guangdong provincial capital as well as other mainland metropolises such as Shenzhen and Shanghai are paying for almost everything with their smartphones. Even taxi drivers ask their passengers if they want to use mobile applications 
WeChat
or Alipay. Fishing out coins and paper notes feels less welcome.
But in Hong Kong, where officials seek ways to craft a smarter lifestyle that is more digitally connected, residents are not yet reaching for their e-wallets.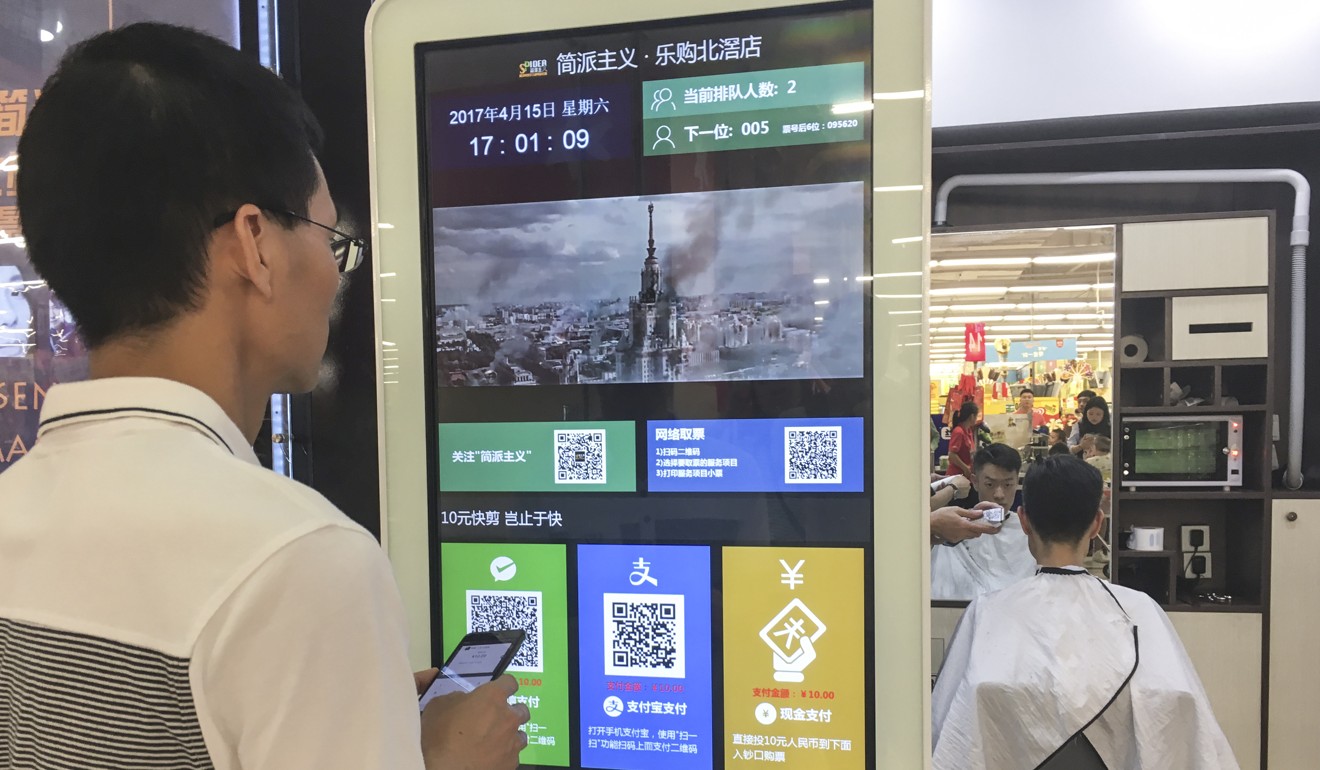 "You don't really need technology to survive in Hong Kong," observes Tsui, 30, a translator based in the city who was born and raised on the mainland. "But it's a totally different story across the border." 
Smart city blueprint
Tsui's remarks stand in sharp contrast with those of local officials who in December last year released Smart City Blueprint, which 
maps out development plans for the next five years
to make better use of technology. The aim is to turn the Asian finance hub into a world-class smart city.
An emerging global trend, the concept draws on information and communication technologies to increase operational efficiency, share information with the public and improve both the quality of government services and welfare of residents. E-payment, for instance, is one of the few areas that can be incorporated into a smart city initiative.
But critics argue the government has failed to show strong leadership as it encourages people to embrace technology in their daily life. And the city lags behind its Asian counterparts.
Hong Kong ranked 68th in a recent global smart city survey – trailing by a large margin its long-time rival 
Singapore
and other Asian cities such as Taipei, Tokyo and Seoul. 
The 2017 Smart City Index was complied by Sweden-based firm EasyPark, which provides smart parking solutions in 10 markets across Europe and Australia. It looked at data for more than 500 cities around the world based on 19 factors.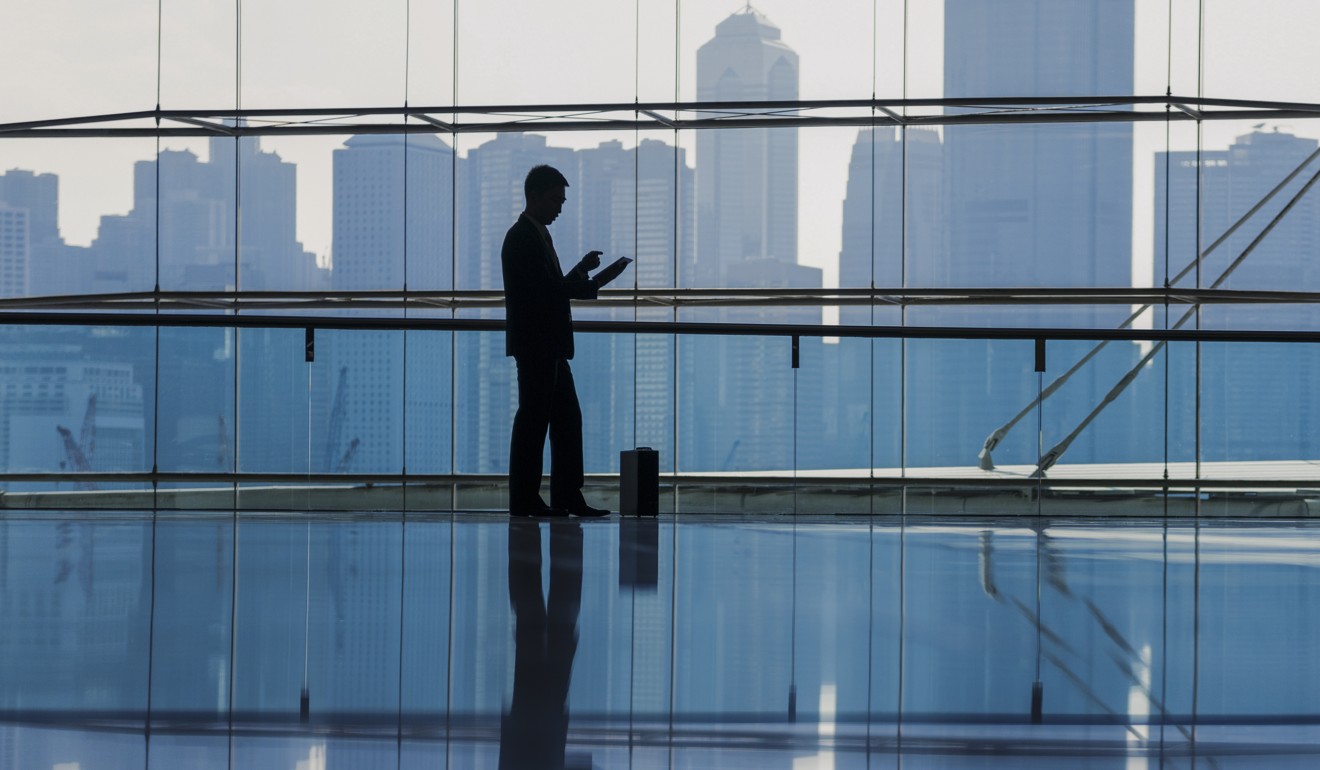 Copenhagen took top honours as smartest city, according to the survey, followed by Singapore, Stockholm and Zurich.
Piecemeal approach
The index found Hong Kong performed poorly in several areas including transport and mobility, sustainability, innovative economy, digitisation, and experts' perception. In Asia alone, the city ranked after Tokyo, Seoul, Osaka, Taipei and Daejeon, South Korea's fifth-largest city. 
"Hong Kong is pretty slow in its pursuit of becoming a smart city," says Francis Fong Po-kiu, honorary president of the Hong Kong Information Technology Federation. "This is partly because the government is not even tech-savvy itself."
Fong believes the harsh reality is reflected in officials' daily operations in which a highly bureaucratic administration still largely relies on paperwork. He adds that the government's past initiative of building a smart city was done in "bits and pieces" and lacked comprehensiveness. 
In his 
2015 policy address
, former chief executive 
Leung Chun-ying
announced that Kowloon East – then identified as the city's second core business district – would serve as a pilot area to explore the feasibility of developing a smart city.
It was to include a blue-green infrastructure as well as enhanced mobility and walkability. In addition, the district was to incorporate the "internet of things" – a system of connecting and communicating between physical objects such as devices, appliances or even buildings to collect and share information.
But Fong regards the pilot scheme as far from effective, arguing that a smart city initiative should focus on the entire city and not just one area. 
People first
Wendell Chan Kwok-cheung of environmental advocacy group Friends of the Earth goes further, asserting that a smart city should put its people first and comprise more than technology. He says building technology infrastructure alone will not make a city smart. 
"A smart city is reliant on its residents," Chan explains. "Even the most sophisticated technology can't help if people can't use it effectively." 
Chan says a sound, people-oriented urban planning policy is a component of being a smart city. But he thinks officials have yet to recognise this. 
The Smart City Blueprint for Hong Kong has shown that some of the public's needs are not being addressed, Chan claimed, with the plan failing to touch on ride-hailing and 
bike-sharing services
that have grown popular in the community.
He thinks a smart city should be "able to adapt to and address the ever-evolving needs of its residents living in a high-density urban environment".
"To put it simply, it's a city built by people for people."
Chan adds that all cities including Hong Kong are capable of becoming smart cities, but "the question is how long the process will take." 
Competitiveness
Echoing Chan's views, Evan Auyang, chairman of public policy think tank Civic Exchange, describes the Hong Kong blueprint as being "put together via input from multiple bureaus" yet what came together was not "coherent or visionary".
Absent a much stronger policy vision and different bureaus working as a single team towards defined common goals, Hong Kong will not be able to build a smart city that can compete with its counterparts around the world, Auyang says.
"A smart city is simply the extensive use of information technology to substantially enhance residents' quality of life, especially through the use of connected devices and data."
But to Tsui, the cash-carrying mainland native, being smart does not necessarily mean fully relying on technology but being spontaneous and unconventional.
"I don't think it's necessary to be always digitally connected with the outside world," he says, adding that he avoids 
social media
such as Facebook and Instagram. 
"I don't understand why everyone is baffled by the fact that they have to wait a few minutes for a train or bus and that they must check real-time data."
EXPERT VIEWS: WHAT IT TAKES TO BE A SMART CITY 
Smart mobility 
● Utilise the extensive use of information technology to substantially enhance the quality of life of citizens, especially via using connected devices and data sharing 
● Develop an administration that can use big data to increase operational efficiency 
● Improve the quality of government services and welfare of citizens with technology 
Smart living
● Built a city by people for people 
● Incorporate e-payment that covers a wide variety of payment needs
Smart environment 
● Promote sustainable energy use among public and private corporations 
● Encourage building owners to fit solar panels on roofs
● Make good use of mass transport systems and encourage carpooling 
Smart people
● Tailor-make a curriculumbased on individual learning needs