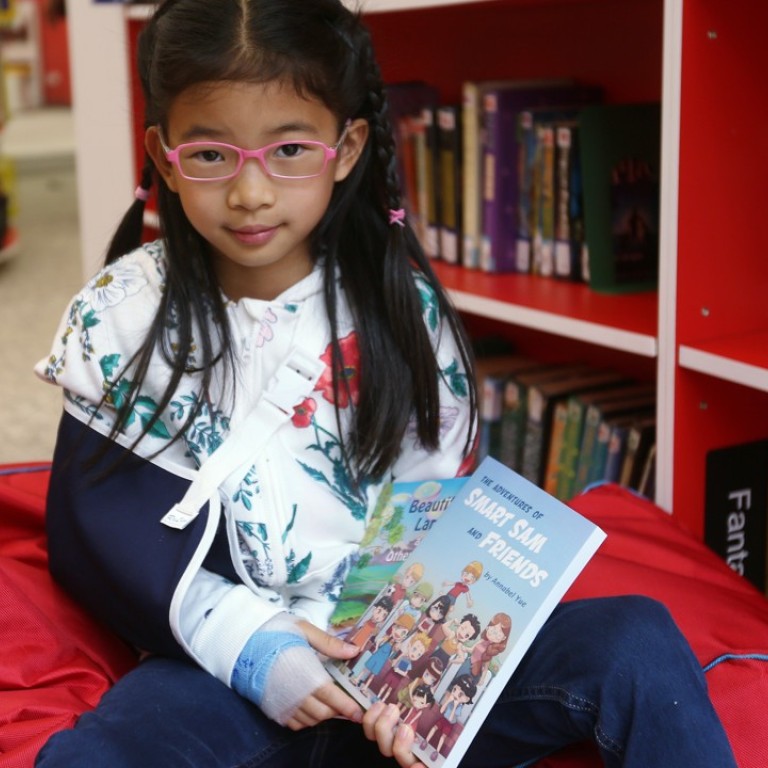 Meet the eight-year-old who has written three books and donates proceeds to improving education in rural China
Annabel Lucy Yue's first book is about a boy called Mike whose body shrinks to the size of an ant whenever he lies
Hong Kong child author Annabel Lucy Yue was inspired to publish her first book at the age of six when she saw an ant gingerly crawling up a wall. 
To date, the eight-year-old girl is a three-time published author. She has also donated all proceeds of her three books – HK$44,523 (US$5,673) – to NGO Teach For China to help tens of thousands of children in rural mainland China gain access to better education.
"I like the process of getting an idea, writing it down and turning it into a story," says Annabel, a Year Three pupil from German Swiss International School's primary department at The Peak. "I want to share ideas with people outside my house."
Her passion in writing was first discovered by her mother, Hu Ying, when she was four.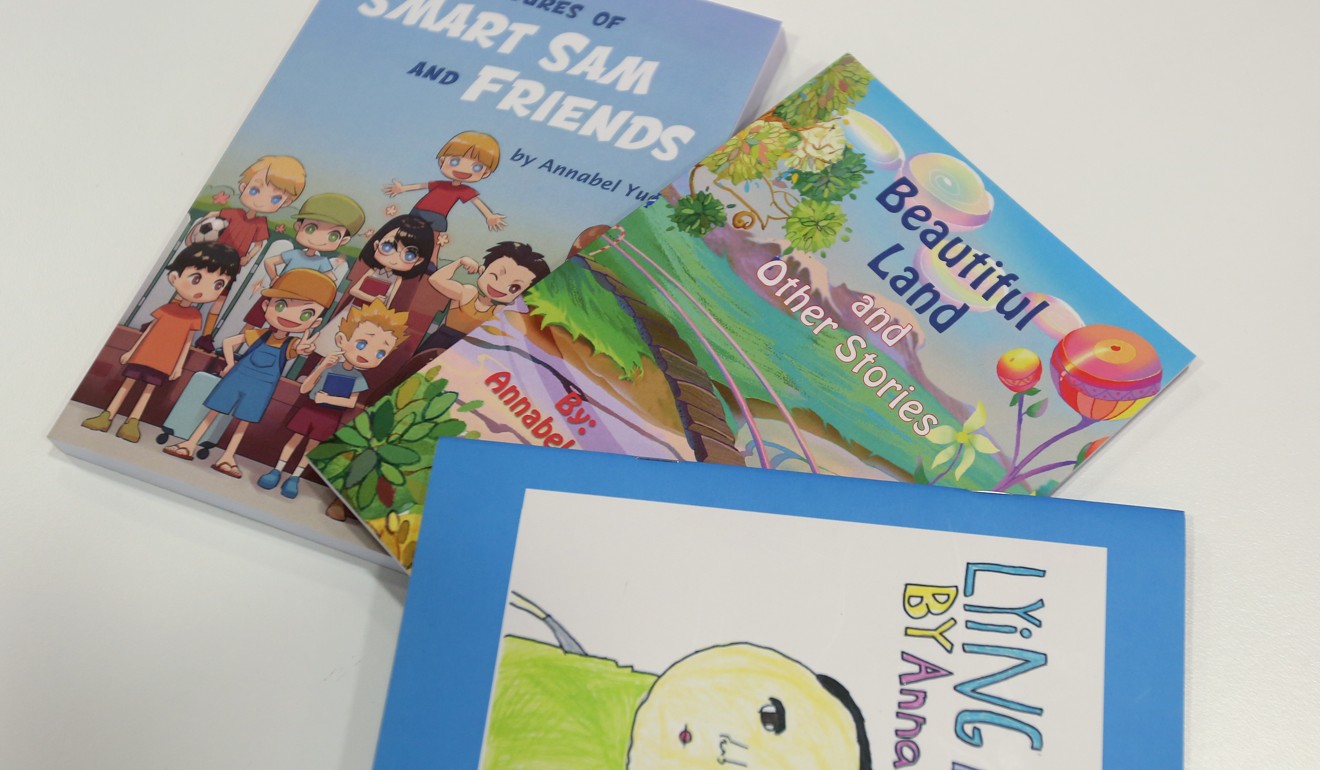 "I noticed she liked to stay in her room doing a lot of writing. When I tidied up her room, I often found small pieces of her work lying around," Hu recalls. 
Hu, a mother of two, remembers that most of her daughter's earlier drafts back then were full of spelling mistakes. But moved by her daughter's passion in writing she later sent some of her work to publisher Elephant Community Press.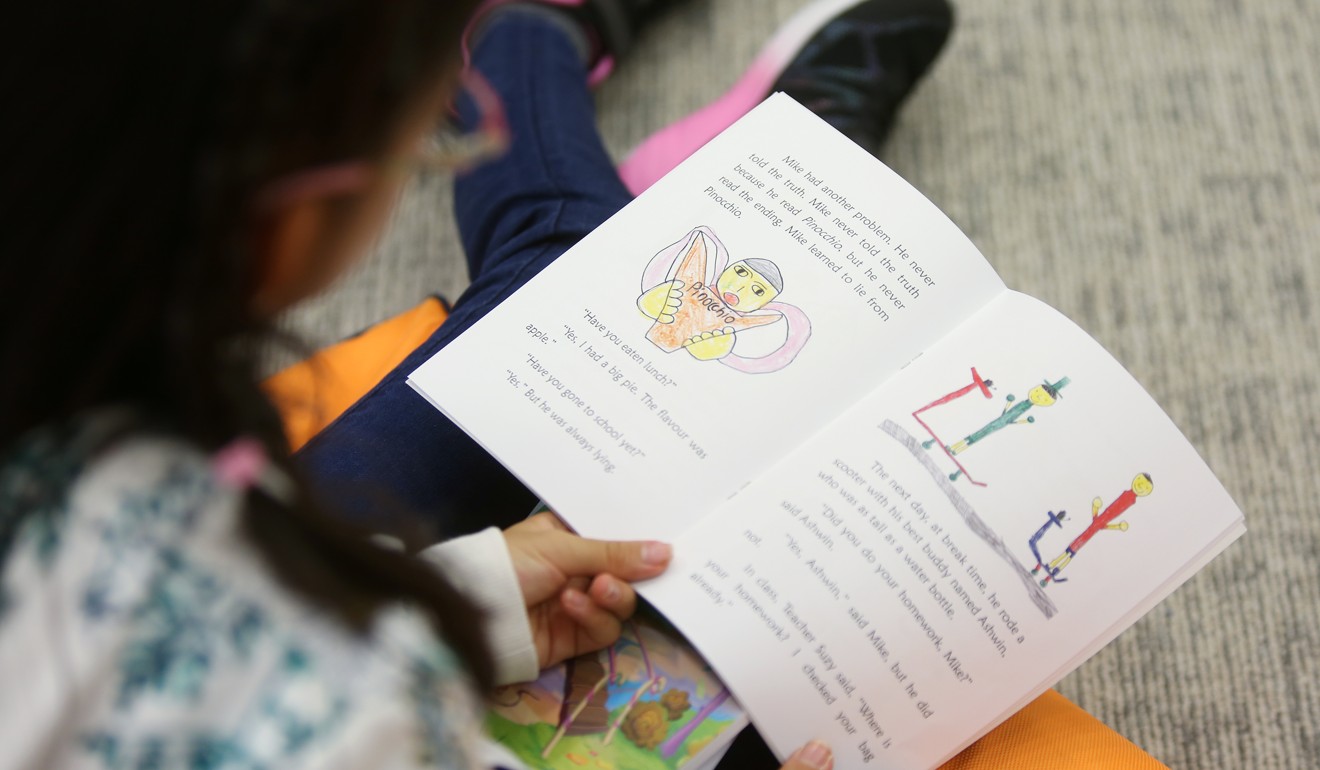 The publisher later agreed to publish Annabel's first book Lying Mike, which is about a boy called Mike whose body shrinks to the size of an ant whenever he lies. Hu says she was "very surprised" and found the story "extremely funny". 
"I knew she was writing something with her publisher but I wasn't sure what she was writing. They sent me the final version for preview before it went to print, and I was like 'wow'," Hu says. "I [wonder] where she got this creativity from as both my husband and I are very boring people."
Annabel says she wants to be a writer when she grows up. She likes writing funny stories and usually gets her story ideas by paying attention to her surroundings. 
The young author remembers how she was inspired to start her first book: "I saw an ant crawling up my wall one day, and I thought someone could be that size."
Her creativity has also impressed her English teacher, Anna Cooke. 
Cooke recalls an encounter with Annabel two years ago: "I asked her to turn the lights off from the light switch and she couldn't quite reach because she wasn't tall enough. That night, she went home and drew an amazing illustration of how she can reach it and turn the light off. She brought it in the next day and explained in words and very intricate pictures."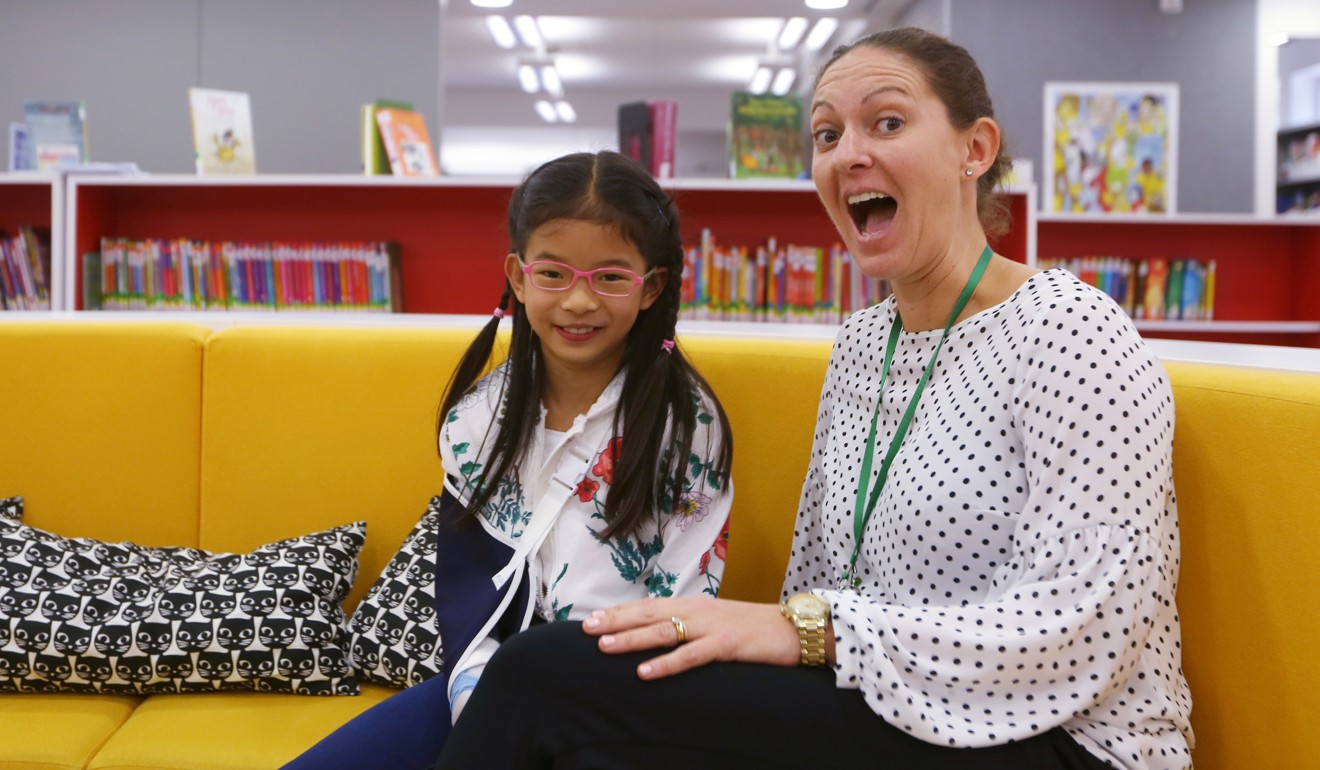 After her first book, Annabel decided to keep writing and publishing one book every year. She has published three books so far and is also the author of Beautiful Land and Other Stories and The Adventures of Smart Sam and Friends. 
All her books were sold mainly at her birthday parties where friends and their families were asked not to bring her gifts but buy her books instead. The idea was to make use of the money by donating to Teach For China, which recruits, trains, and then places Chinese nationals studying at domestic and overseas universities in under resourced mainland Chinese schools for two years.
In May, local chain bookstore Bookazine will put Annabel's books on the shelves.  
Hu, whose parents were both teachers on the mainland, says she feels connected to children living in rural areas who lack resources but are keen to learn.
Annabel adds: "I think it's important for kids who can't go to school to be given the chance to go to school because when they get older, they can get a good job".