Tesla
Get more with myNEWS
A personalised news feed of stories that matter to you
Learn more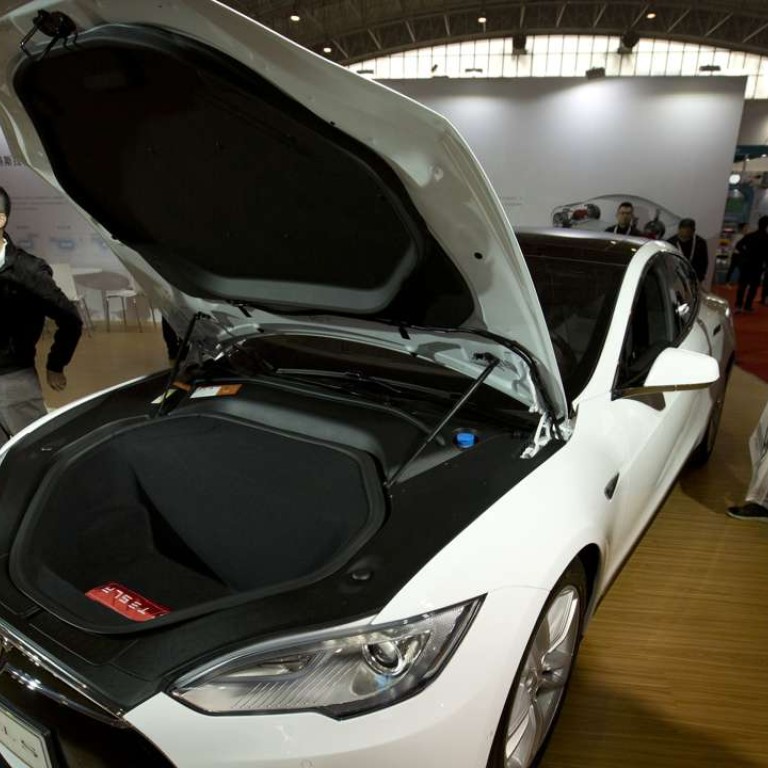 Tesla Model S crash in Florida reminds Chinese drivers to keep eyes wide open to limits of driverless technology
Hong Kong and mainland consumers express confidence in American electric car maker, but say driverless technology will not replace humans anytime soon, especially with such complicated and crowded roads in the country
As carmakers race to create a driverless future, local consumers are revealing their hesitancy to rely on a fully autonomous vehicle after a Tesla driver died in a crash that took place while his car was in autopilot mode.
"Self-driving technology is a work in progress. As drivers, we still have to bear responsibility when we are in the driver's seat," said Kristy Lau, a Hong Kong owner of Tesla's saloon Model S.
"We shouldn't rely just on the car. We have to keep our eyes on the road and hands on the wheel."
But Lau said the accident would not affect her confidence in the American electric car maker.
Tesla said in a statement on Thursday that a Model S driver had been killed in a fatal crash in the US state of Florida while using the car's autopilot system. The incident is the first known fatality tied to autonomous cars. The US National Highway Transportation Safety Administration is beginning a preliminary evaluation of the performance of the autopilot system, the firm said.
The accident occurred on a divided highway when a tractor trailer drove across the road perpendicular to the Model S. Neither the autopilot system nor the driver noticed the white side of the tractor trailer against a brightly lit sky, so the brakes were not applied, Tesla said.
Locky Law, another Hong Kong Model S owner, said driverless technology could not yet replace a human's responsibility.
"Even the autopilot on planes requires active human control at times," Law said.
The fatal crash also sparked discussion among mainland internet users, who expressed concerns over safety and the technology's viability. The mainland is the second-largest market for Tesla after the United States.
"There's still a long way to go for a fully automated car on the roads. Smart cars with features assisting drivers should be more realistic," internet user Kevin Leng said in a post on Weibo, a mainland microblogging service.
John Zeng, an analyst with consultancy LMC Automotive in Shanghai, said the accident would not be a setback to the mainland's rising autonomous vehicles industry, but consumers would be more alert to safety issues.
"The Model S autopilot mode is also available for mainland drivers but very few of them have used it as the road conditions on the mainland are too complicated for a fully automated car," Zeng said.
This article appeared in the South China Morning Post print edition as: Crash creates doubts about driverless tech