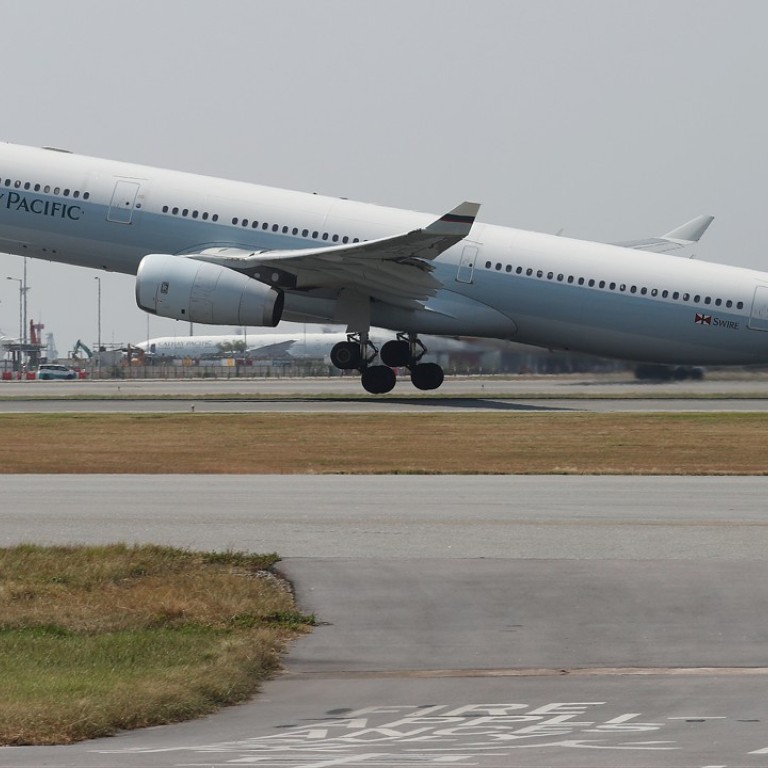 Cathay Pacific not changing routes despite crew's suspected sighting of North Korean missile test
Airline confirms that crew on CX893 reported incident on November 29, though flight operations were unaffected
Cathay Pacific Airways has confirmed crew on a Hong Kong-bound flight from San Francisco reported a suspected sighting of the latest North Korean missile test on Wednesday – but the airline added it had no plans to alter routes in the region.
Other aircraft were also in the area at the time of the missile launch, according to radar information. Taiwanese carrier China Airlines' flight from Vancouver and Eva Air from Seattle, both headed to Taipei, and Japan's All Nippon Airways' Frankfurt flight from Tokyo, were over the area where the rogue state's missile terminated.
Hugging Japan's east coast over the Pacific Ocean is one of the prime air routes used by hundreds of flights every day criss-crossing Asia and North America. One of the other prime air routes directs planes over northern China and into Russia
An airline spokeswoman said on Sunday that the crew on flight CX893 reported a sighting of what was suspected to be the re-entry of the missile at 2.18am Hong Kong time on November 29.
According to online trackers, the flight was over Japan when the missile was launched.
"Though the flight was far from the event location, the crew advised Japan [air traffic control] according to procedure," she said, adding that flight operations had remained normal and were not affected.
The airline was not changing any routes or operating parameters, the spokeswoman said, adding the company would remain alert and review the situation as it evolved.
All airlines have individual flight plans for their routes. Factors such as security and weather, specifically wind patterns, are taken into account when setting a flight plan.
In a message on a staff online communication platform, the airline's general manager of operations Mark Hoey, also a former 747 chief pilot, said: "Today [November 29] the crew of CX893 reported, 'Be advised, we witnessed the DPRK missile blow up and fall apart near our current location. We advised ATC [air traffic control] and ops [operations] normal. Just letting you know'. Looking at the actual plots, CX096 might have been the closest, at a few hundred miles laterally."
Cathay Pacific cargo flight CX096 left Hong Kong for Anchorage in Alaska at about 11pm on November 28. It was over Japan when the missile was launched, according to flight trackers.
Pilot-turned-lawmaker Jeremy Tam Man-ho said re-routing between Hong Kong and North America, Japan and South Korea, for such situations was an option for airlines.
He said such incidents concerned aviation safety and that the Security Bureau and Civil Aviation Department should establish a panel to liaise with their counterparts in that region, including South Korea, Japan and Russia, for a better intelligence sharing mechanism over related military movements.
Tam said he had contacted the bureau and the department on Sunday and would follow up on the matter.
Cathay Pacific Airways Flight Attendants Union vice-chairwoman Dora Lai Yuk-sim said the airline had not officially notified staff about the incident. She said she learned from the airline's in-flight services department that the situation had been monitored over the past two years.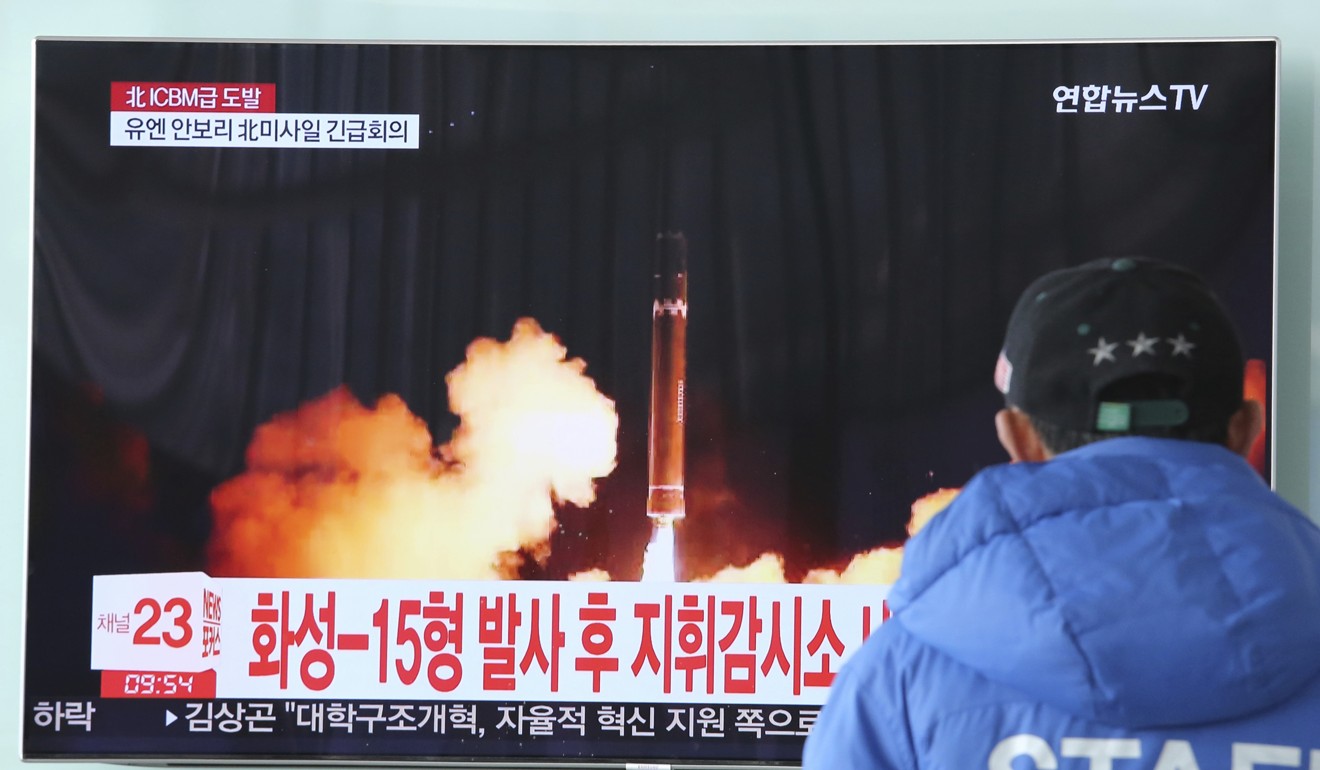 "I haven't heard of any colleagues who are too worried. There have been some inquiries," Lai said.
Meanwhile, the airline did not confirm reports that satellite phones had recently been provided to flight staff for emergency use after leaving the plane if they needed to stay overnight in South Korea.
Lai said the union would seek clarification at a meeting with the management on Monday.
The captains of two Korean Air planes, both heading to South Korea's Incheon Airport, also said they saw flashes believed to be from the missile launch. The flights had taken off from San Francisco and Los Angeles.
Singapore Airlines is one of three airlines with direct flights between Hong Kong and San Francisco.
A spokesman for the airline said that none of their planes were flying along the same flight path as CX893.
"However, we do take the matter seriously and are monitoring the situation very closely and will reroute our flight paths where necessary," the spokesman said.
Airlines have not yet taken action in light of the North Korean rockets. In 2015, when Russia escalated its military campaign against Islamic militants in Syria, it started firing rockets from the Caspian Sea, which prompted international aviation safety agencies to issue warnings.
The alerts prompted airlines to eventually take action based on their own risk assessments. However, not all airlines deviated from so-called 'at-risk' air routes at that time.
Russia's use of cruise missiles brought flashbacks for airlines and aviation authorities after the demise of passenger jet Malaysia Airlines flight 17 over Ukrainian airspace in 2014. That fatal incident prompted greater sharing of information over conflict zones.
Additional reporting by Harminder Singh and Danny Lee.
This article appeared in the South China Morning Post print edition as: Cathay unruffled by missile test sightingCathay unruffled by missile test sighting