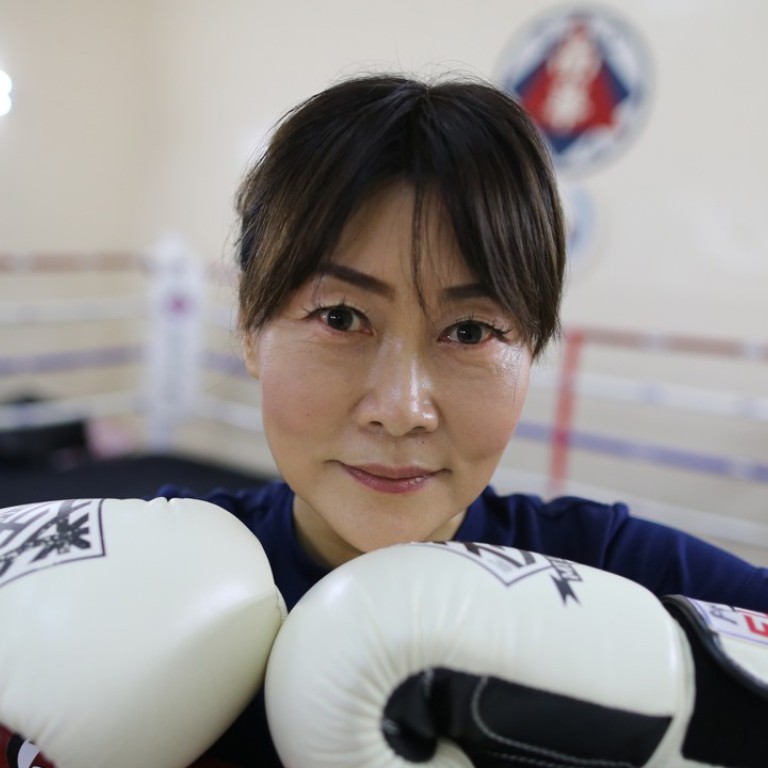 Hong Kong lawyer turned boxing coach reaches out to city's underprivileged
Mother of two gave up high pressure career and found solace in sport – now she says her students have taught her to see a different side of city
When Hongkonger Anne Chen Wai-yui gave up her stressful legal job in a big company in 2013, she found a new passion that could not have been much further from her past profession – Muay Thai boxing.
Now, two years after opening her own gym, Elite Thai Boxing and Fitness, she is giving back to the community through the city's Youth Outreach programme, helping disenfranchised young people find their path in life.
As it turns out, the project has also been a learning experience for Chen, who says she now enjoys the city more, and has been taught to enjoy the grittier side of Hong Kong.
"I was always hanging around in Central district. I rarely went to Mong Kok. Maybe one to two times in my life before I was connected to this group of young people," she said.
"These young people are coming from an entirely different world from my ... peers," she said.
"I am more into Hong Kong because of them. They helped me explore the different side of the city, such as the most fun and cheapest area," she said. "Now, I now love going to Mong Kok, Tsim Sha Tsui and Jordan for food and shopping. Things are much cheaper there than in Central.
"I realised that you can enjoy your life without spending much money."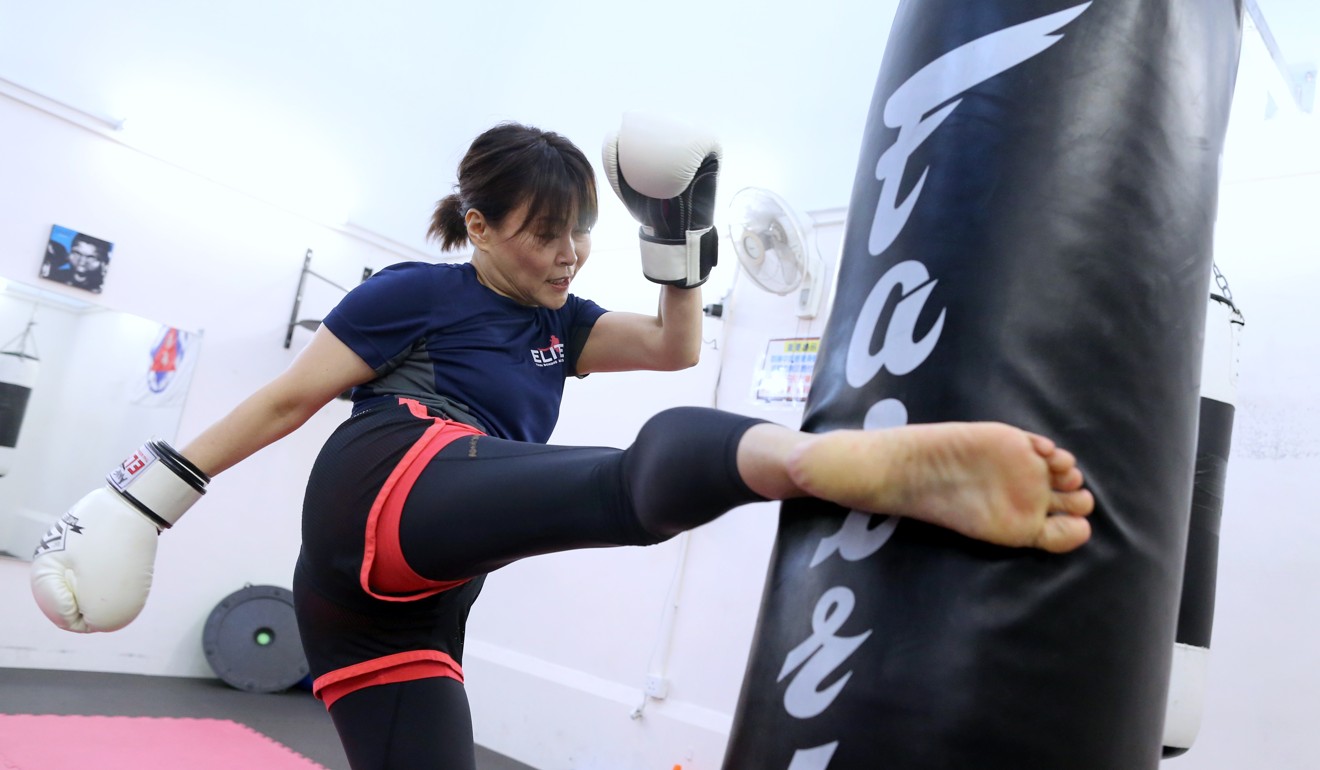 Chen has 13 young people working part-time as associate coaches in her gym.
She was first introduced to Muay Thai boxing by her sons, after she stopped practising law and quit her management job in a multinational business in 2013, because she had trouble sleeping and developed a skin condition. At one point, she said she did not sleep for two nights in row.
"I had done all the medical check-ups but couldn't find the reasons. I was told that I was too stressed," she said. "I had so much on my plate, but not much time for myself."
At first, she did not enjoy boxing much, getting frustrating that she was not fit enough to do basic warm up exercises like push-ups and sit-ups.
It wasn't until 2014 when Chen became serious about the sport, as she was asked to perform Thai boxing in a drama she was performing in, organised by a non-government organisation. "I wanted to look good and healthy on stage, so I gave myself six months to work hard on boxing. And it took just six classes for me to see the results," she said.
Her coach Wong Tak-shing, 28, said of her: "Anne is a tough person. She never gives up."
Chen now hopes that her business can expand so she can employ more young people.
"We are still not profitable. And I really hope the business will keep coming, so I can offer them full-time positions as well as a stable income," Chen said.
Boxing classes at the gym cost from HK$1,100 to HK$2,200 a month.