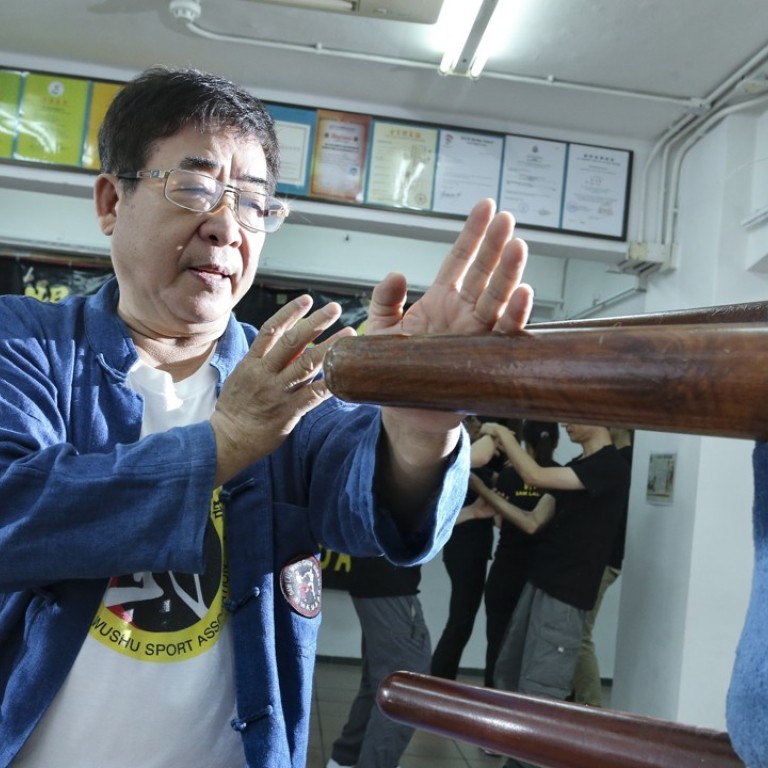 How Ip Man helped turn a rebellious young Hongkonger into a wing chun master
It all started with a chance encounter at a barber shop over half a century ago
One day in the 1950s, as Sam Lau Kung-shing was getting a haircut at a barber shop in Mong Kok, a bald man wearing a traditional Chinese Tang suit and kung fu shoes showed up. Lau was told the man was Yip Man, the grandmaster of the Chinese martial art wing chun.
"He was very polite but at the same time intimidating," Lau, now 69, recalled of his first impression of Yip, also known as Ip Man.
As a rebellious teenager who often picked fights with strangers on the street, Lau thought he could benefit from becoming one of Yip's disciples.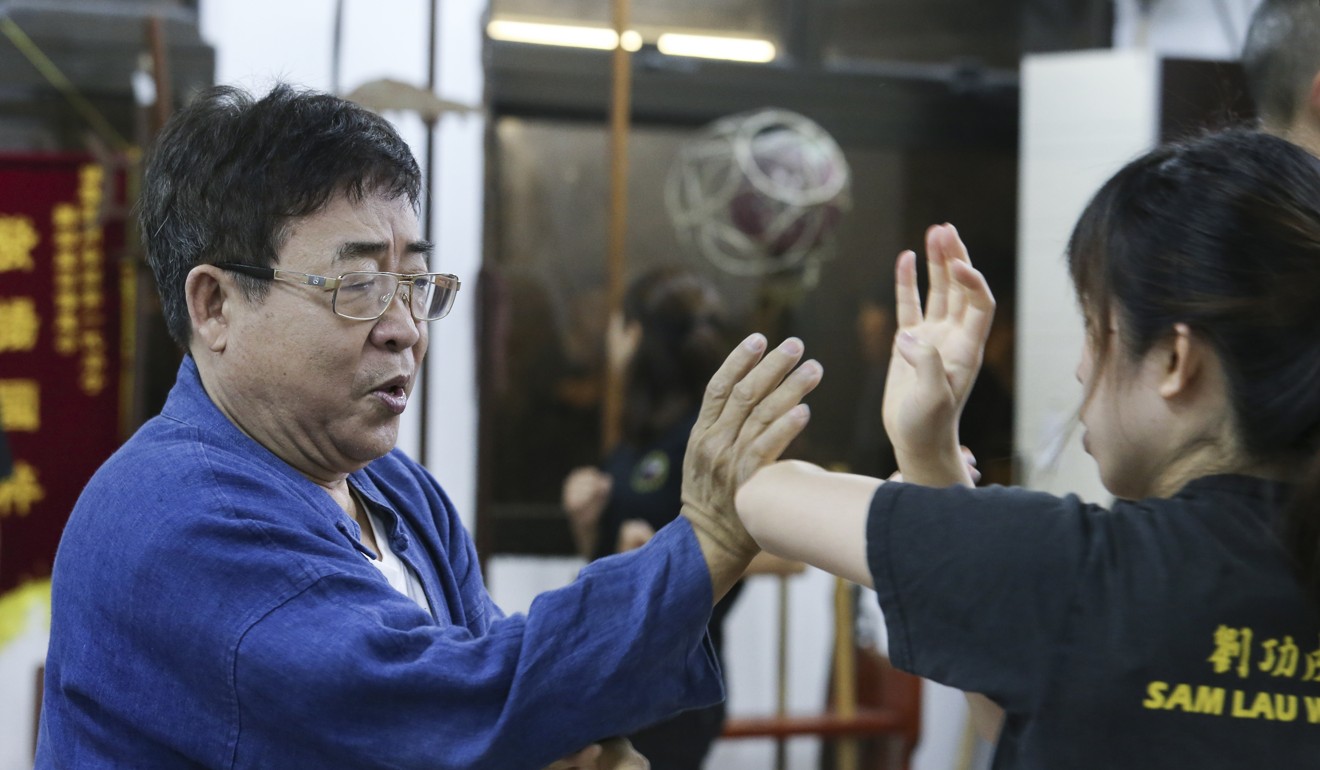 "At the time people were talking about how amazing this kind of kung fu was. They said it could be easily picked up in six months."
"I didn't quite believe but wanted to learn it," Lau added. "So I asked Yip if I could learn from him."
At the time, Lau was picking fights with street gangs in order to prove his masculinity.
However, Yip turned down the aspiring martial artist right away. He told Lau to instead learn from Moy Yat, the grandmaster's six-foot-tall disciple.
Although Yip had given Lau some advice on wing chun at the time, he insisted that he did not want another disciple and told Lau to keep learning from his protégé Moy.
But, thanks to a pivotal fight, Yip changed his mind.
Lau said the fight was initiated by a hawker in his neighbourhood in Mong Kok.
"He had been dropping this challenge a few times," he recalled. "But I was busy preparing for the public exam (the now-defunct Hong Kong Certificate of Education Examination). So, the day after I finished the exam, I officially accepted his challenge and notified Moy and Yip."
Lau remembered that, the morning of his fight, his legs kept shaking out of apprehension.
His opponent, in contrast, appeared to be very calm and drank an entire box of soybean milk in one go just before stepping onto the stage.
But Lau did not let cold feet get the better of him.
Wearing little more than a white T-shirt and a pair of white shorts, he marched onto the stage and started punching.
By the end of the first round, Lau had already left his opponent's nose bleeding heavily. For his part, the young fighter was barely hurt.
Eventually, the hawker could not fight back, and Lau claimed victory.
Yip, who was watching from the audience, came away impressed.
Yet shortly after the fight, a disagreement with Moy led Lau to turn to studying Western boxing.
One afternoon later, Lau received a call from Yip. The grandmaster was willing to train Lau after all.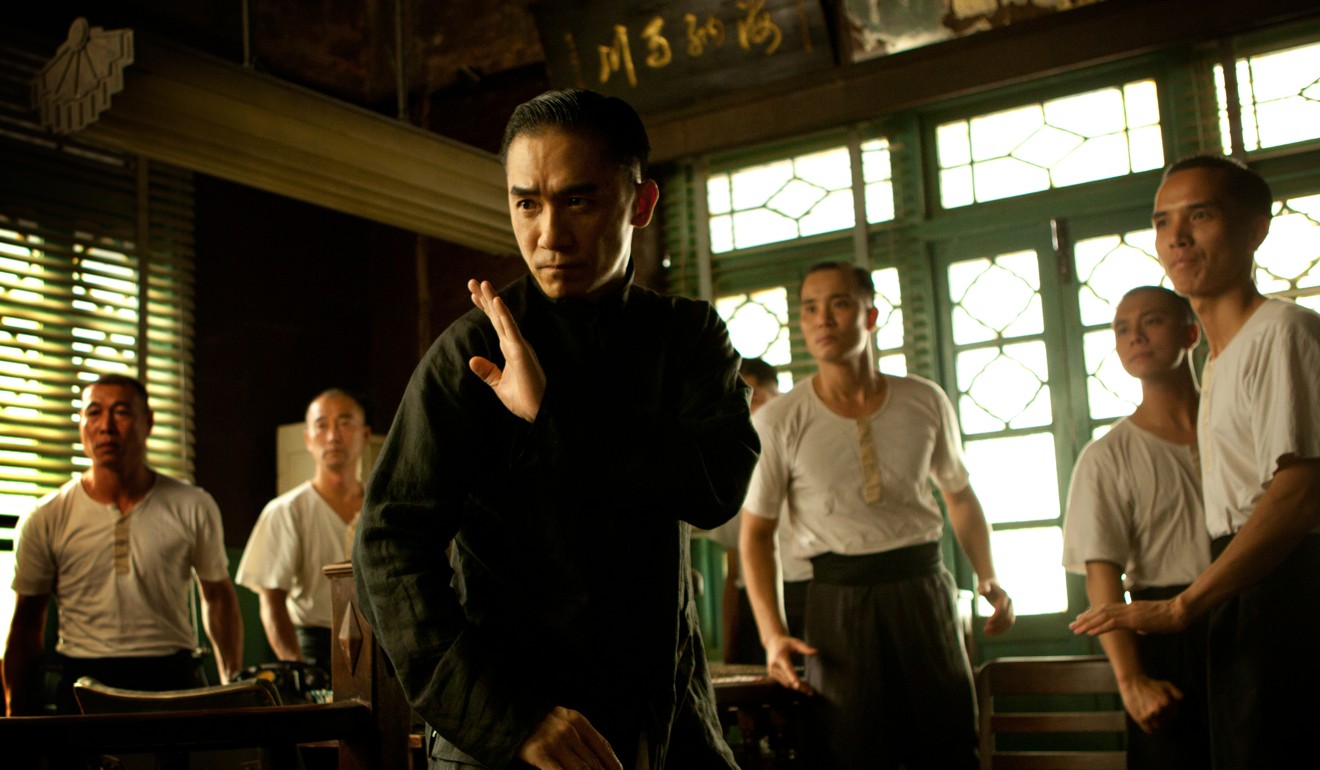 "Call me sifu ('mentor' in Cantonese) and give me a red packet as a gift," Lau recalled Yip as telling him. That phone conversation marked the start of Lau becoming Yip's disciple.
Since then, the two have teamed up and prepared for many fights together. With Yip's help, Lau made his name in martial arts circles. He is now president of the Yip Man Martial Arts Athletic Association.
To this day, Lau expresses deep appreciation for the tutelage he received. "Yip really was an encouraging master," he said. "He never told me not to fight. I'm really grateful to be one of his disciples."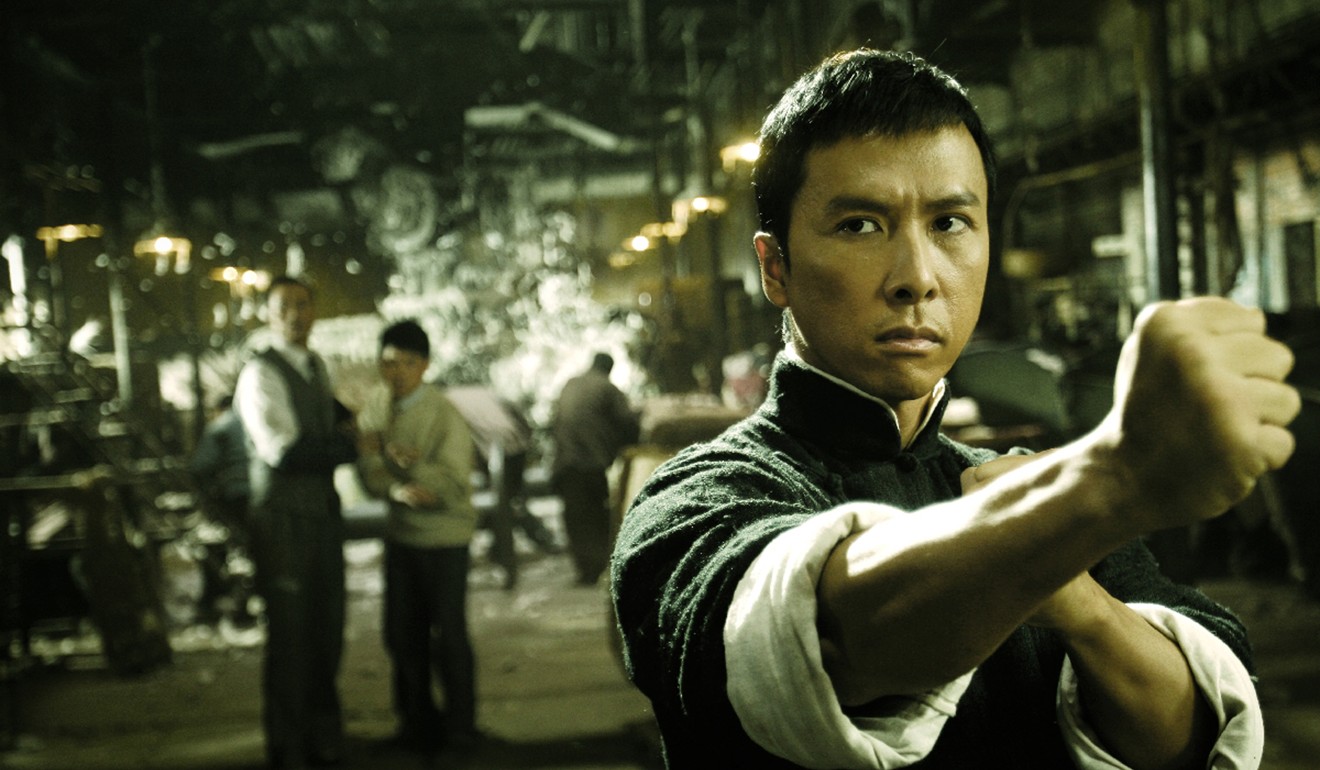 In 1992, Lau started teaching wing chun alongside Yip's son, Yip Ching, at the association in Tsim Sha Tsui. Lau estimates he has taught some 20,000 students over the years.
On a recent Tuesday evening, the association was packed with about 50 students, including some from overseas.
When Lau appeared, donned in a blue Tang suit and a pair of black trousers, the students greeted him with calls of "Master Lau".
To be a proper student, Lau said, one must be respectful and polite to their masters and seniors.
"I came across people saying I must teach them this and that, because they pay me," he said. "The thing is, I don't really need the money. And I will teach based on your ability. If you don't listen to me, then leave."
Kennis Liu Chi-hang, 24, who has been learning from Lau for five years, described "Master Lau" as "a generous person".
"Some teachers withhold their knowledge from students for their own benefit," Liu said. "But he's not like that."
To this day, Lau speaks passionately about wing chun. He added he felt the need to promote the traditional Chinese art and spread Yip's legacy to other parts of the world.
"I want to show people that what I learned from Yip Man is the most authentic wing chun," he said. "And as a Chinese, it's part of my responsibility to promote the art," he said.
Who is Yip Man?
Yip Man, also known as Ip Man or Yip Kai-man, was a Chinese martial artist and wing chun grandmaster.
Born to a wealthy mainland family in 1893, he grew up in Foshan of Guangdong province and first began learning wing chun when he was nine years old. At age 16, he moved to Hong Kong and studied at St. Stephen College in Stanley.
He returned to Foshan in his mid-20s to become a policeman. And after his wife died of cancer in her 50s, he was left to raise his two sons and two daughters alone.
Yip left the mainland for Hong Kong during China's civil war in 1949, and started teaching wing chun. His most famous student was none other than Bruce Lee, the famous Hong Kong actor and martial artist who died in 1973 at the age of 32.
Yip spent most of his time in Mong Kok, living at 149 Tung Choi Street. In December, 1972, he died in his apartment of throat cancer.
In 2008, a film based on the life of Yip Man called Ip Man, starring Donnie Yen Ji-dan as the grandmaster, was released and went on to win best film at the 28th Hong Kong Film Awards in 2009.
What is wing chun?
During the Qing Dynasty, the martial art of kung fu, practiced by monks at the Shaolin Temple, became extremely popular and gave rise to multiple different sects and styles.
A nun called Wu Mei wanted to create a kung fu tailor-made for women, because they were not as strong as men. And after observing how cranes and snakes moved and fought, she modified some kung fu skills to suit women.
Later she would impart that knowledge to a girl named Yim Wing-chun.
Yim went on to teach her husband, Leung Bok-chao, the style. He then named it after his wife and taught it to his friends. Eventually, wing chun was passed from one generation to the next, and on to Yip Man who brought it to Hong Kong.
At the core of the wing chun style is the centreline – defending and attacking from the centre of the human form – and the straight punch. When executing the punch, one must relax and not use the shoulders or activate the trapezius muscles, one of the major muscles of the back. This allows kicking to the lower part of the body.
To defend such an attack, fighters use careful movement to divert the heavy punches by utilising their opponent's energy. But even the best defence can be overwhelmed by the speed and ferocity of the straight punch.
The wing chun style is gentle but powerful, which is why it is said to be suitable for women.