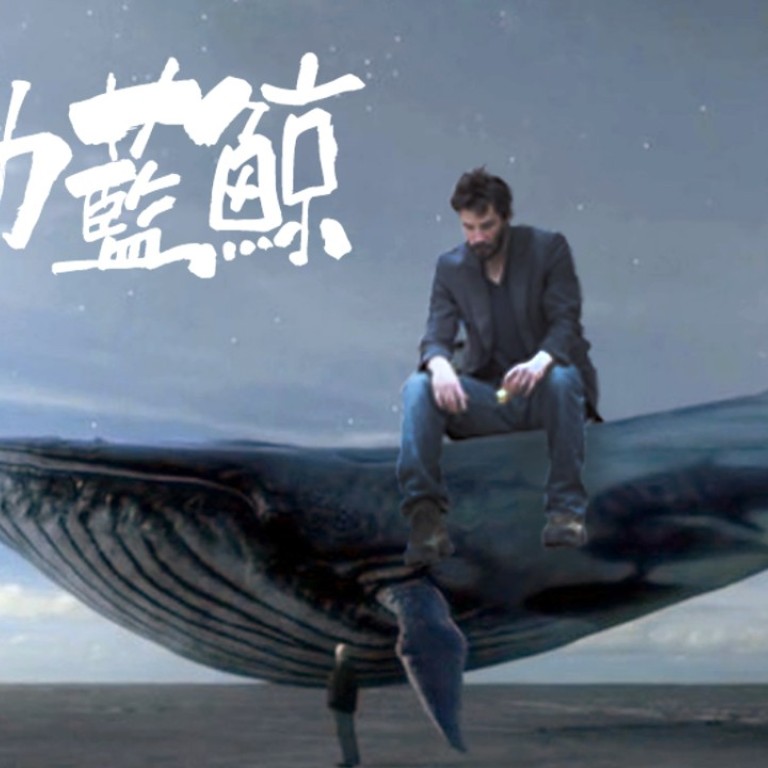 Show care to youngsters playing deadly 'Blue Whale' game, Hong Kong anti-suicide group urges
Association for Preventing Youth Soc-icide wants to 'hijack' social media phenomenon in order to save lives
A Hong Kong anti-suicide group has appealed to the public to be watchful for youngsters taking an online challenge that induces them to indulge in self-harming behaviour and ultimately take their own lives.
The call from the Association for Preventing Youth Soc-icide, formed by several young people in the city, was made after messages surfaced on Facebook recently indicating that the "Blue Whale" challenge had begun to arouse interest here.
The challenge is believed to have originated in Russia and targets young people on social media, assigning them sinister tasks over a 50-day period, ranging from watching horror movies all day and waking up at 4.20am to carrying out self-harm and ultimately taking their own lives.
The phenomenon was suspected to be linked to a series of teen suicides internationally, according to media reports.
The authorities in several countries, including China, Britain, New Zealand and France, have warned teenagers of the dangers of getting involved in the "game".
Fifteen police departments across China called on the public to ban "Blue Whale" earlier this week.
Chinese tech giant Tencent was also investigating after finding at least 12 groups on its QQ instant messaging service using keywords related to "Blue Whale", the China News Service reported earlier.
The challenge's creator, Philipp Budeikin, 21, from Russia, was arrested by local authorities and charged for inciting at least 16 teenage girls to kill themselves by taking part in his "game" in November.
A recent Facebook post by a user claiming to be from the University of Hong Kong said the user's three friends had called themselves "whales" on their Facebook pages and were later found to have had their injured arms wrapped up.
This worried the poster, as cutting the shape of a whale on your arms is one of the challenge's 50 tasks.
The association said it was extremely concerned about the suspected emergence of the "game" in the city.
"We have decided to launch the 'Hijack Blue Whale' campaign to make this killing game into one that can save people instead," the group said.
"We hope that everyone could go search for and show care to the people who are following or seem to be following 'Blue Whale' and to minimise the number of youngsters being killed."
Professor Paul Yip Siu-fai, an HKU academic who chairs the Committee on Prevention of Student Suicides, said the issue should be examined carefully despite it not yet being officially connected to any suicides. He called on parents, teachers and young people to keep eyes on their children or peers for any unusual behaviour.
Yip said: "The game appears to be making players more depressed and hopeless with those 50 tasks. The suicide risks will therefore be raised."
Kate Yu, a counsellor from the Samaritans, said parents and teachers should not simply stop young people from playing the game – they should instead communicate with them to find out what issues were troubling them.