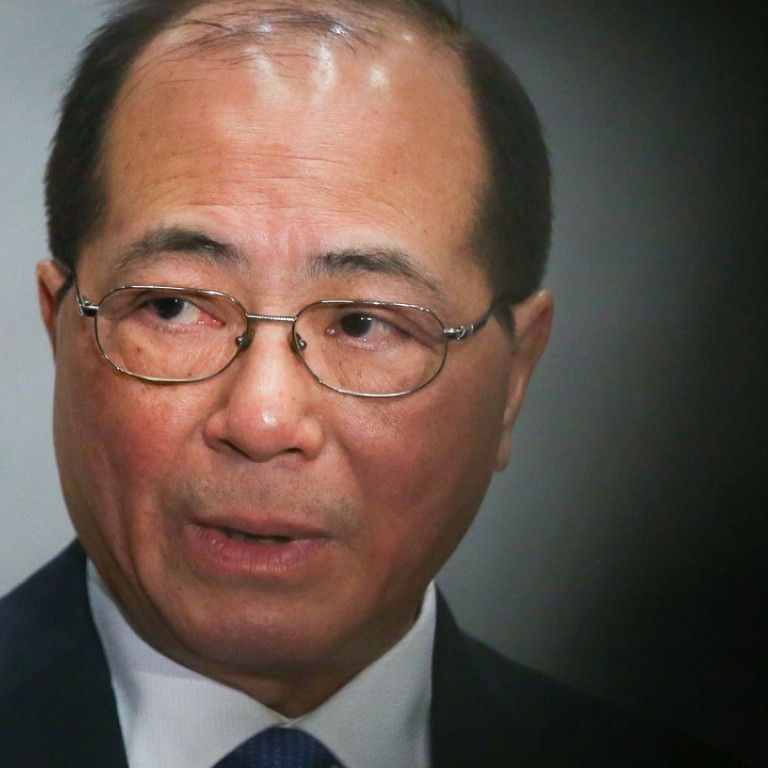 Cockpit window defect forces Hong Kong education minister's London flight to turn back
Pilots on Cathay Pacific flight spot problem while flying over mainland China, forcing Eddie Ng and 269 others to head back to city
Hong Kong's education chief Eddie Ng Hak-kim had to return to the city nearly three hours into a flight to London after the plane's pilots spotted a problem with the windscreen.
Cathay Pacific Airways' flight CX253, carrying 270 passengers including Ng, left Hong Kong International Airport at about 3pm on Sunday.
But three hours into the journey, when the aircraft was over Lanzhou, Gansu province, the pilots decided to return to the city after spotting a "defect" on the captain's side of the Boeing 777-300ER's windscreen.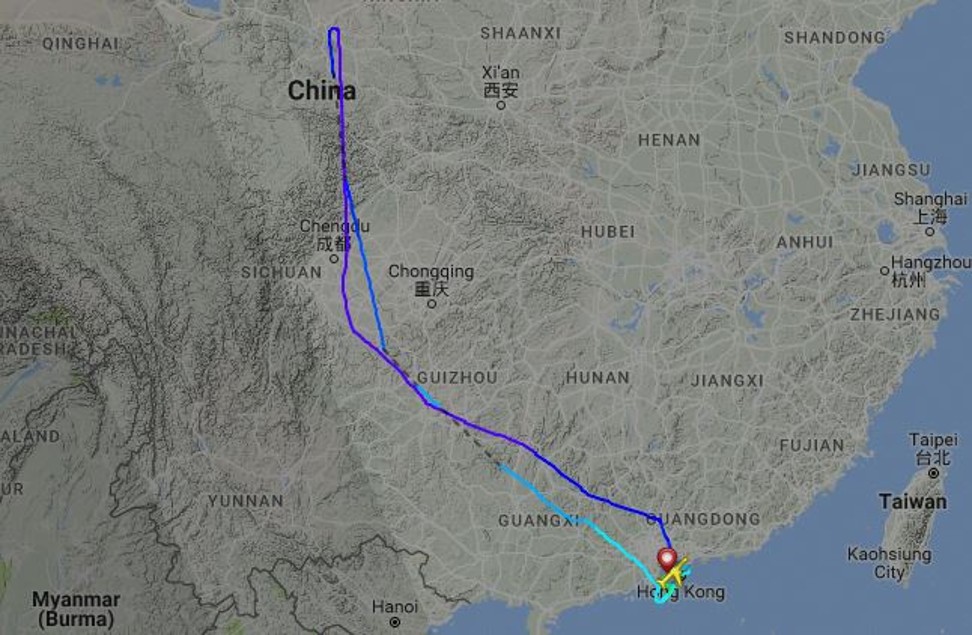 The pilots turned back as a standard precautionary measure, a spokesman from the airline said.
The plane landed back in Hong Kong at 8.46pm. No one was hurt.
The passengers were put on another flight, which took off at about 1am on Monday.
Ng was taking the 13-hour flight to Heathrow Airport to speak at Going Global 2017, an international education conference organised by the British Council. He will return on Thursday.
During the visit, Ng will also meet education officials from other countries.
An Airport Authority spokesman said the airport was notified by the air traffic control tower about the return of the flight at about 8pm.
A "local standby" was declared. That is a situation in which an approaching plane is known to have, or suspected to have, developed some defects, but defects that would not normally cause difficulty landing.
Airport operations were not affected.