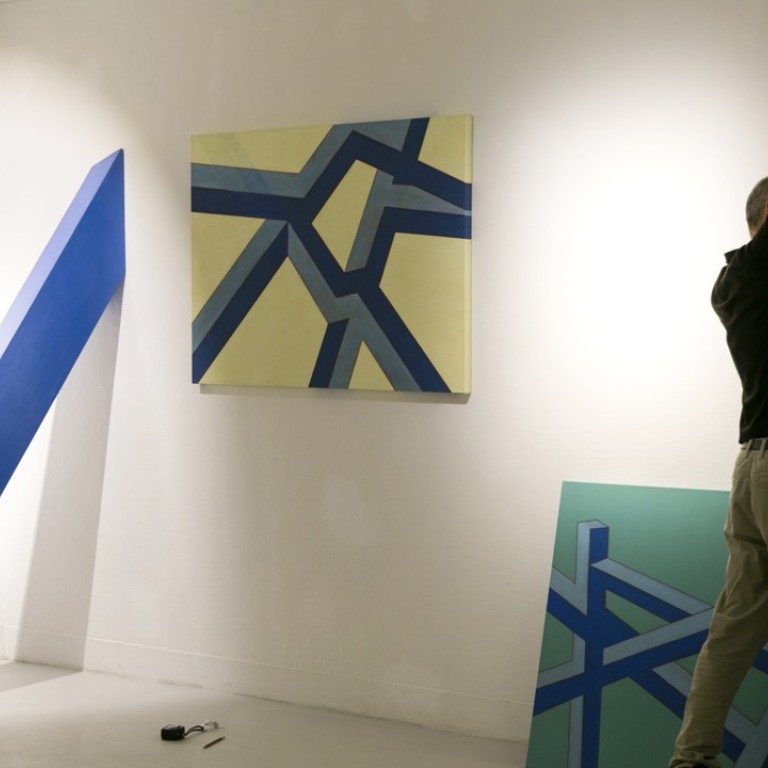 Hong Kong high school dropout, 70, on course for master's degree in fine arts
Former long-time construction worker finds passion after personal turmoil
After more than three decades working in construction sites, Clint Ho Kai-yim decided to go back to school.
Earlier this year, the 70-year-old Hongkonger obtained a bachelor's degree in fine arts, a local programme co-hosted by RMIT University in Melbourne and Hong Kong Art School.
But Ho's dream didn't stop there. After securing his bachelor's degree, the grandfather gained admission to the university's master's degree programme in fine arts.
Recalling his days as a teenager, Ho says he was confused and didn't know what to do during his secondary school years. He eventually dropped out. And it wasn't until he was divorcedthat he realised how badly he wanted to be a student again.
"From 1962 to 1966, I was studying in high school, but I wasn't sure what was going on and what to do next," he says. "I was unable to achieve a high score despite my best efforts."
At the time, Ho found it difficult to understand and remember what he learned at school. After completing Form Three, he left school and worked full-time.
His first job came at a factory in the late 1960s, when the city's manufacturing industry was still booming. In the 1980s, he worked on the mainland as many local manufacturers moved their bases to the Pearl River Delta because of cheaper labour costs and rent.
After a few months working on the mainland, Ho came back to Hong Kong and worked as a construction worker.
From welding to measuring floors for surveyors, he claims he worked in almost every role possible in the construction sector.
In 1997, at the age of 49, Ho became a student again, taking up Chinese humanities at the Open University of Hong Kong, whose entry requirements wereslightly lower than those of other universities.
"I decided to go back to school because of the failure of my marriage," he says. "My two children went overseas to study and my life became empty. I was looking for something to fill the void."
Ho remembered being "a bit nervous but very enthusiastic" on his first day of classes.
In those early days of his renewed academic career, he spent considerable time visiting museums and art galleries in his spare time. He had always been interested in the arts, especially works from the Renaissance. At the same time he learned Chinese painting and calligraphy.
As he wandered through museums and art galleries, Ho found he did not understand the meaning behind many of the paintings and sculptures he encountered. That recognition inspired him to become an art student.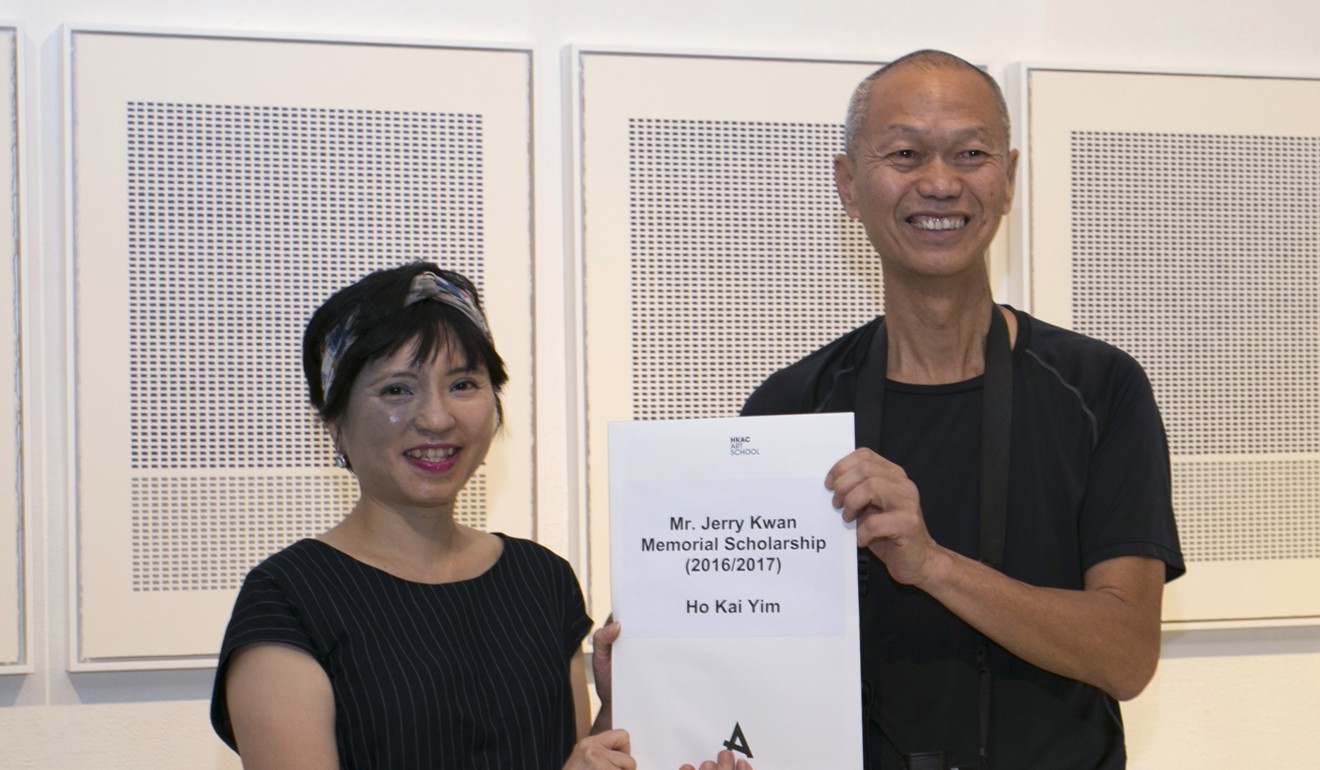 But he later realised that knowing English was crucial, so he spent three years learning the language before enrolling at Hong Kong Art School.
"It's particularly difficult," Ho said of his experience learning the language. "The hardest thing for me was memorising vocabulary."
He is now taking his time studying English again, in Australia, and plans to commence his master's degree next January.
His art teacher, Ivy Ma King-chu, describes Ho as a "hard-working" student.
"I didn't know he was 70 until I read about him in the news," says Ma, who taught Ho painting in the final year of his four-year programme. "He's always energetic, positive and very eager to learn."
"He never came to class late and sometimes even arrived earlier than I did," she adds. "It's very surprising to see someone at his age who is so passionate about learning."