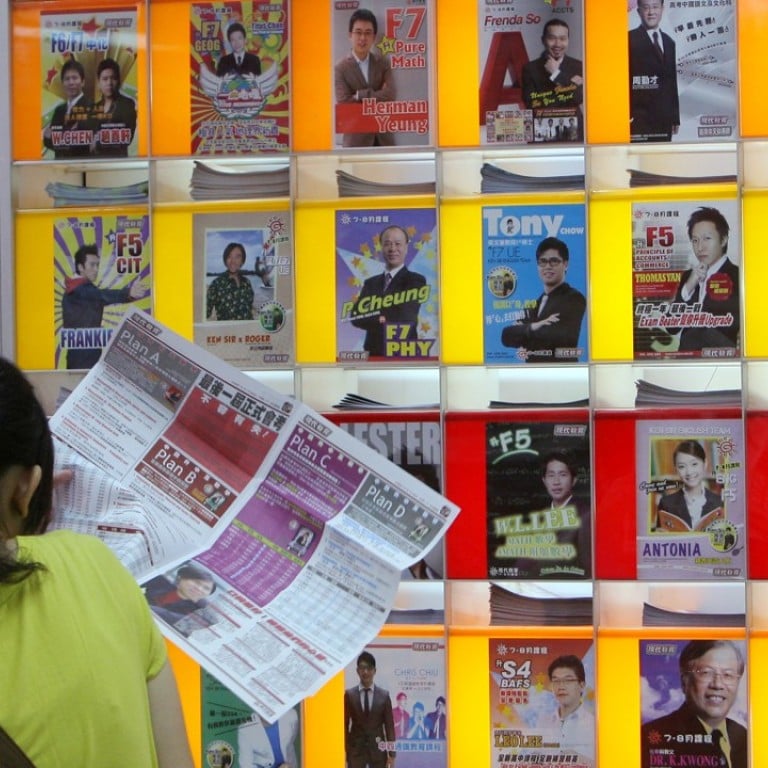 Why is private tutoring such a big deal in Hong Kong?
With some celebrity tutors earning millions of dollars each year in fees, we chart the rise in popularity of private tutors amid a fiercely competitive race for university places
Private tutoring has long been a multimillion dollar business in Hong Kong and it is no wonder tutors market themselves aggressively to compete for students. The best-known ones are popular because of their engaging delivery in class, and also because they can get students to memorise key points, predict the trend of exam questions and demonstrate the fastest way to solve problems, among other things. In recent times, celebrity tutors have made the news for the extent they will go to, just to prove they are worth every dollar they command.
What's the tutoring industry like in Hong Kong?
According to a survey by market research firm Ipsos in 2016, there were 3,300 schools providing tutorial courses for primary school pupils and about 2,900 schools targeting secondary school students.
Fees can range from about HK$150 to HK$200 per hour, with each class lasting for 60 to 75 minutes. Students would go for at least one tutorial class per subject each week.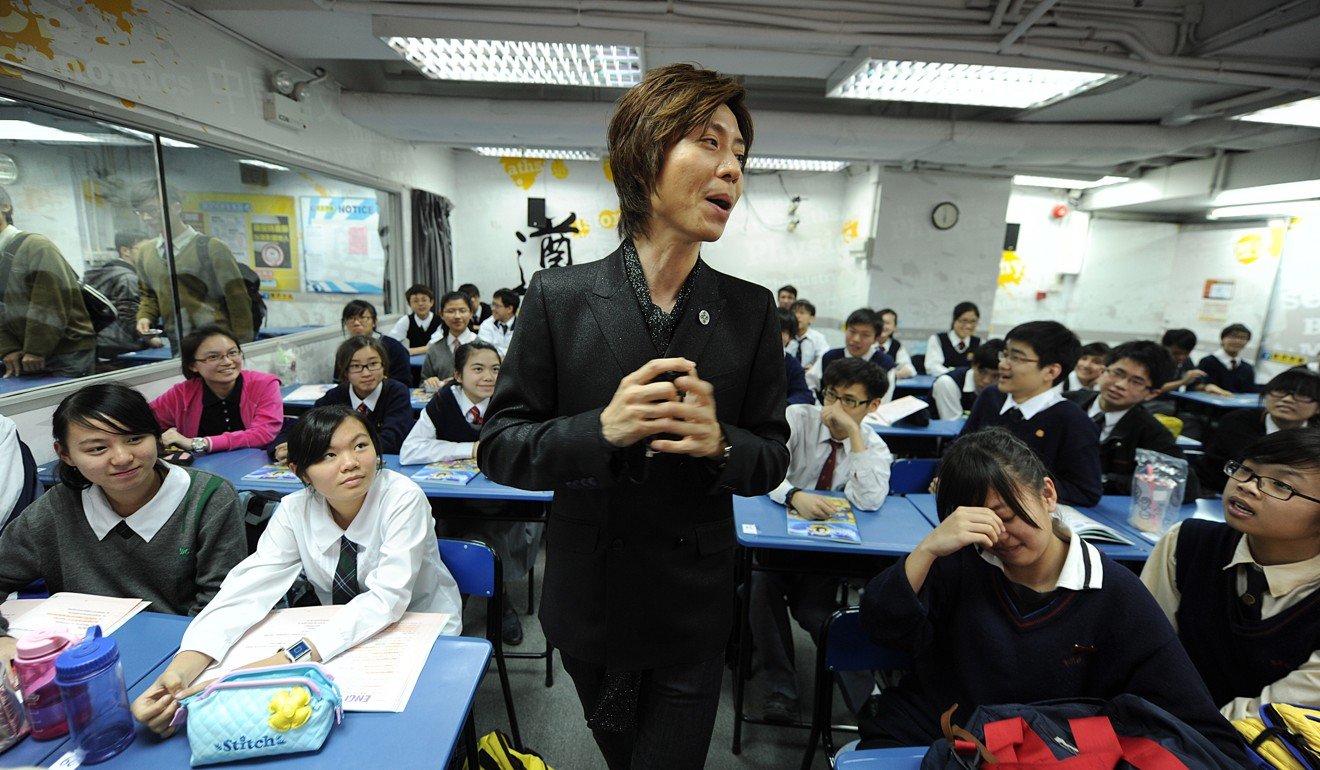 However, other than regular tuition classes, some centres also offer additional special classes – called "extensive examination preparation courses", "exclusive examination courses", and "mock exam courses" for example.
According to a survey conducted by The Hong Kong Federation of Youth Groups, in 2012 there were over 50 per cent of secondary students enrolled in private tutoring services and approximately 22.1 per cent of primary students in primary level 3 or lower enrolled in private tutoring.
Who are the big names and how much can they earn?
Modern Education, King's Glory Educational Centre, Beacon College, Ever Learning, All-Star Education and Calvin Sun Education Center are the big names.
Each would have about two to three celebrity tutors who specialise in different subjects.
Some of the more famous tutors, whose faces are plastered on bus posters or billboards, include Patrick Chan, Calvin Sun, Billy Ng, Dr Koopa Koo and Lam Yat-yan.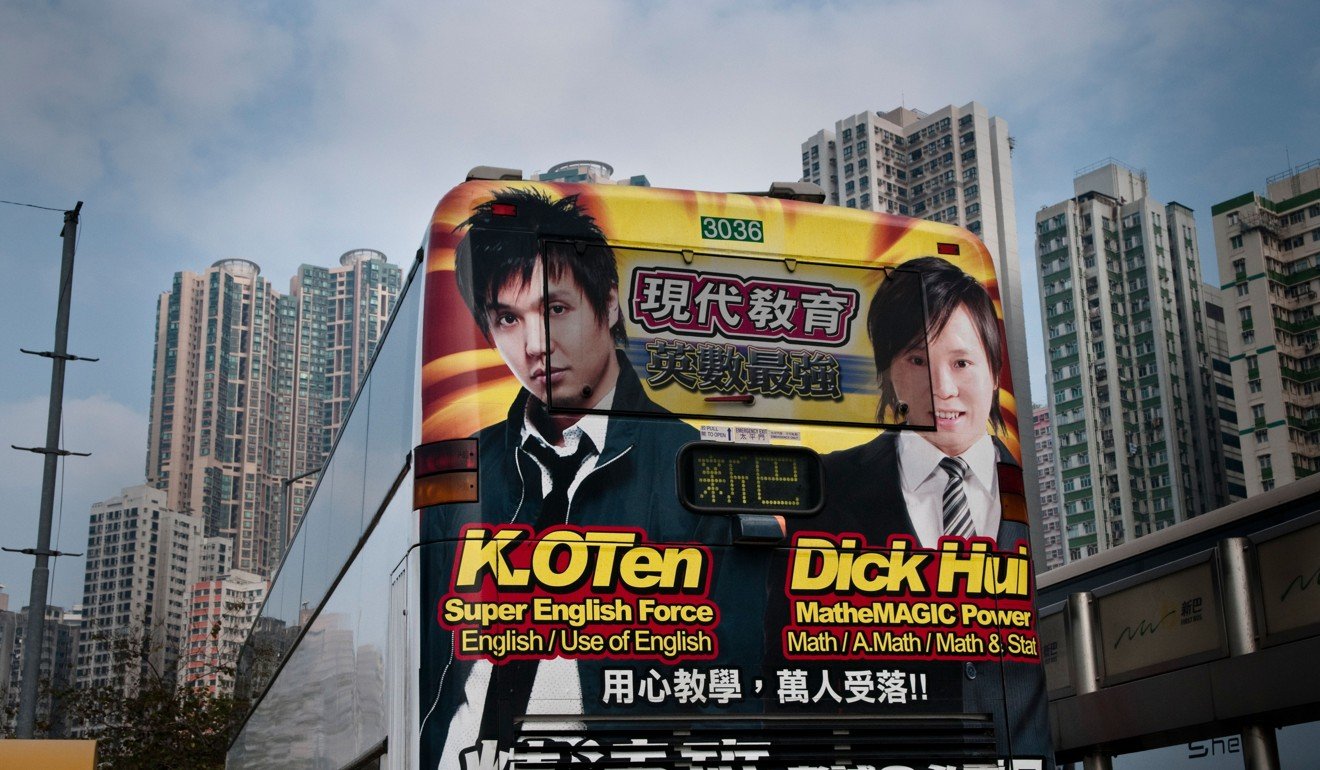 Two years ago, Modern Education, which is publicly-listed, made an open call in a local newspaper to poach celebrity Chinese-language tutor Lam from Beacon College, offering him HK$85 million as an annual salary. He later turned down the offer.
According to Modern Education's 2017 annual report, the top five paid tutors earned between HK$2 million and HK$10.5 million in annual salaries.
Why is tuition such a big deal in Hong Kong?
Hong Kong students are among the best performing in global literacy assessments.
The city ranked third for reading achievement in the 2016 Progress in International Reading Literacy Study (PIRLS), second for mathematics performance and reading proficiency and ninth for science literacy in the 2015 Programme for International Student Assessment (PISA).
But there is keen competition for university places – only about a third of each cohort qualifies to enter the nine universities listed under the Joint University Programmes Admissions System. Last year, just over 17,000 applicants were accepted.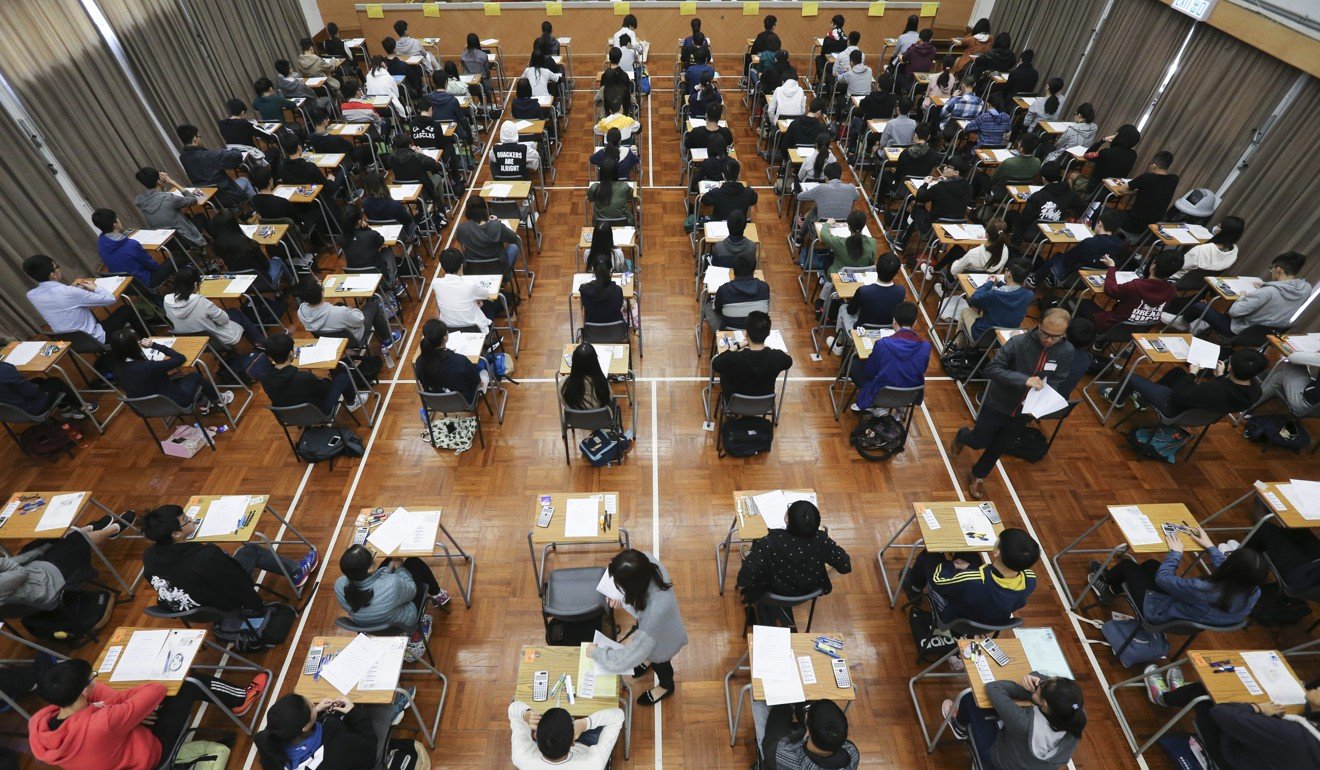 To get in, students have to do well in the Diploma of Secondary Education Exam that they take after six years of secondary school. This has put pressure on parents to send youngsters to attend cram schools in the hope of boosting their grades.
Jeanie Chan Suk-ling, 48, mother of an 18-year-old girl, sent her daughter to tutorial centres since she was in primary school, but decided to quit when she became a high school student. Instead, she started to hire one-to-one private tutors who can focus solely on her daughter.
"Most kids in Hong Kong find it much harder to do well in school when they first enter high schools because there are many more subjects," Chan said. "I didn't even have to urge my daughter to go [to tutorial schools]. She couldn't adjust well, and suggested to go by herself."
Local media reports said almost 70 per cent of last year's DSE candidates spent, on average, 31/2 hours and HK$1,000 per month on tutoring.
Does tuition really work?
Interviews conducted several years ago by a University of Hong Kong research team as part of a survey of 1,600 youngsters on tutoring found that students could not really tell whether tutoring helped, but they felt a sense of security in having a tutor. Some students interviewed said they sought a tutor "to feel safe before an examination".
Chermaine Lee Sheung-man, now a 25-year-old university student, used to go to Beacon College, in the run-up to her A-level exams. "If I hadn't attended tutorial school I wouldn't have succeeded in getting into a university," Lee said.
After going to the tutorial course about economics for four years, Lee eventually got a B in her A-level exam. She said that this course was helpful for her because the tutor gave clearer explanations of the theories taught in high school, which were also more exam-oriented.
Lee recalled that all 33 students in her class were attending tutorial schools back then.
"Sometimes it's because of peer pressure," Lee said. "It's hard to resist it when you see your classmates are all going to tutorial schools, simply because you don't want to miss anything."
Is the situation in Hong Kong unique?
It may be worse across the border. There, students must take the notoriously competitive college entrance exam system, known as gaokao, which has driven a boom in cram schools. This year's gaokao will take place this week, from June 7 to June 8.
According to a report released by the Intelligence Research Group, a Chinese private consultancy, nearly 60 million primary school and high school students in mainland China had experiences in tutorial institutes in 2014, which accounts for about 36.7 per cent of all the pupils. In first-tier and second-tier cities, this proportion can be as high as 90 per cent.
A study by the Asian Development Bank in 2012 found 90 per cent of secondary school students in the South Korea undertook supplementary tutoring. The figures in South Asia and Central Asia were about 60 per cent and continue to increase.
Reader response: ​ What gives Hong Kong's celebrity tutors their cult status? It is the city's education system