Hong Kong national security law: Chinese University cuts ties with student union, accuses body of 'exploiting' campus, bringing school into 'disrepute'
Chinese University slams executive committee members of student union over 'false allegations' it says may be in breach of national security law
CUHK statement says the members 'exploited' the campus for propaganda purposes
The Chinese University of Hong Kong (CUHK) revealed on Thursday it would cut ties with its student union and impose a raft of tough measures on the body, accusing committee members of "exploiting" the campus for their political agenda.
The university also slammed members recently elected to the student union executive committee for failing to clarify what it said were false claims they had made about the institution that could be in breach of the
national security law
.
Taking unprecedented action against its rebellious student union on national security grounds, CUHK withdrew support for the newly elected body and effectively declared it a pariah.
Registering its strong objections to comments made by those elected to the body, the CUHK statement on Thursday night said: "The university communicated with the students concerned and cautioned them that their remarks regarding national security matters might contravene the law.

"In addition, the student union executive committee members have made false allegations against the university and exploited the campus for their political propaganda, which ran counter to the mission of CUHK and brought the university into disrepute."
CUHK told the union it would have to register as an independent society or company assuming its own legal responsibility, while the university would stop collecting fees on its behalf.
The university said it would suspend members of the union's executive from their ex-officio positions on all CUHK committees, withhold administrative support, and stop providing venues for its activities.
In a hastily staged press conference on campus at around midnight, incoming union president Isaac Lam Yui-hei said the committee expressed "extreme regret" over the action, adding that it deprived all 12 cabinet members of their posts after they had got the endorsement of 4,000 fellow students who voted for them.
He said the committee was shocked by the blow, which was unprecedented in the student body's about 50-year history.
"We will not be able to fully serve schoolmates as in the election pledge but we will all do our best to actualise our promises and walk along with CUHK schoolmates," Lam said.
"Our pursuit of democracy and freedom will never be abated by any form of intimidation."
The impact of their removal from various campus affairs committees would last longer than it seemed, Lam said. "What the institution is targeting is not just our executive committee but the union's foundation and authorisation and the existing power."
The newly elected student delegates said they had yet to decide whether to register as an independent company considering police would handle the procedure.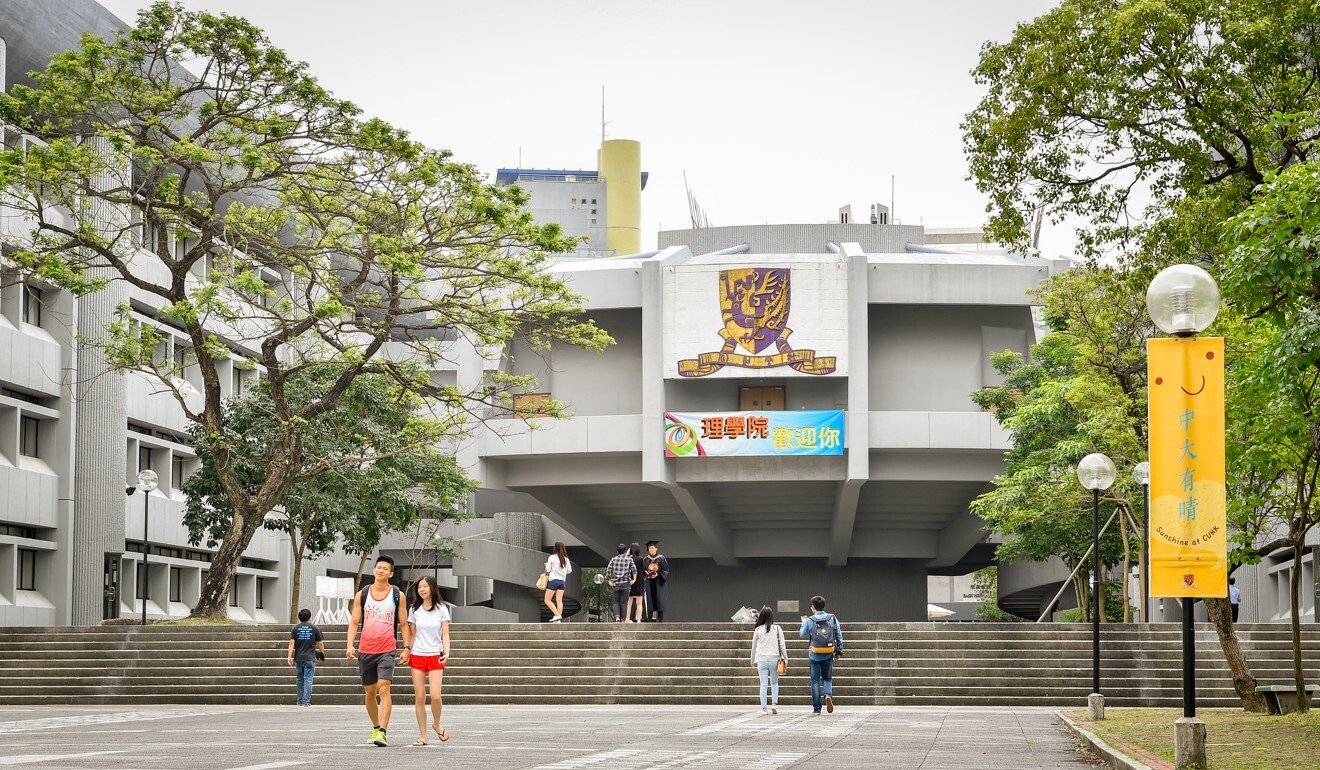 Committee members bowed twice before the press conference to apologise to their supporters.
Syzygia, comprising 12 members, was elected on Wednesday to run the CUHK student council with 3,983 votes out of 4,099 cast. It was the sole runner in the polls.
Before the election, its members accused the university of calling police to arrest students and of bowing to the government, among other allegations.
They blasted CUHK management for working with police to have students arrested following an attack on security guards, during which an unknown white substance was thrown at the members of staff. Students have accused the guards of abusing their power in the past and treating them as the "enemy".
Some candidates for the student union election published an 80-page manifesto, stating the national security law infringed upon basic human rights and freedoms. They also called the legislation a disgrace to Hongkongers' dignity.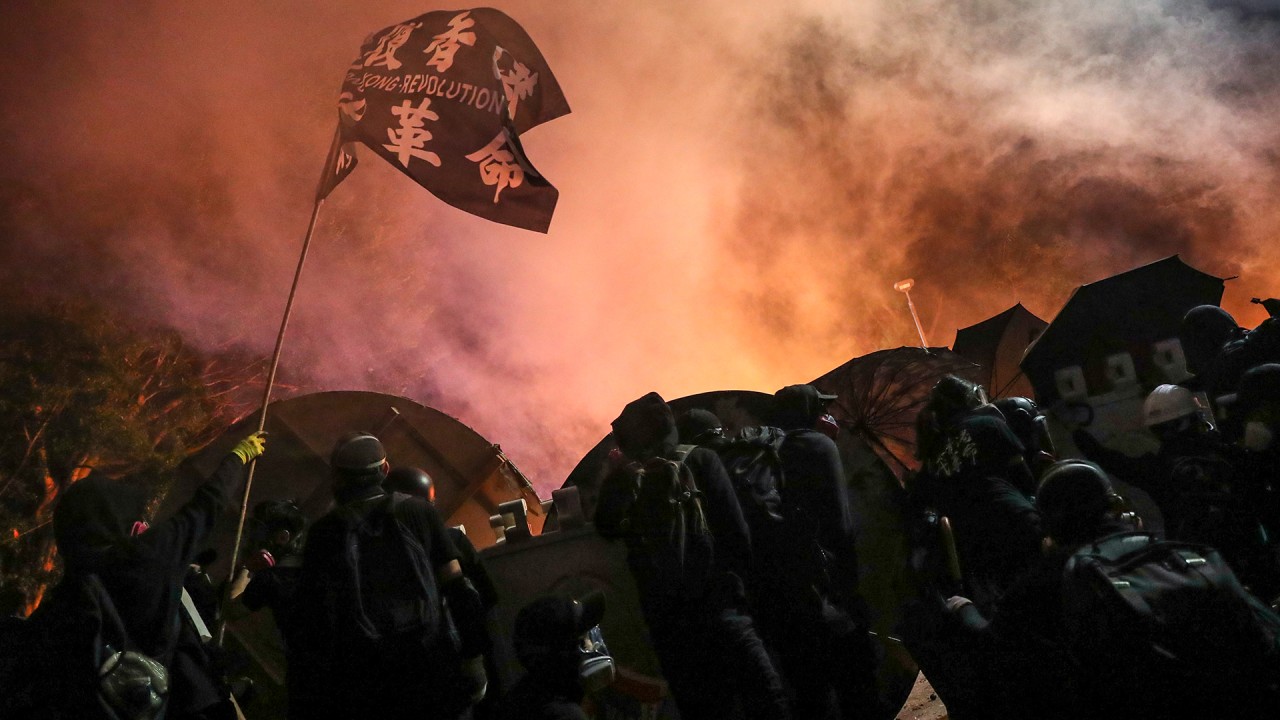 10:18
Chaos on campuses and Central district in Hong Kong on third consecutive day of serious violence
Chaos on campuses and Central district in Hong Kong on third consecutive day of serious violence
In a recent media interview, some candidates vowed to maintain the "local and radical" ideology of their predecessors to "build localism and consolidate the identity of Hongkongers".
CUHK issued a statement on February 3, accusing Syzygia of making false accusations against the university and possible violations of the law.
"It is necessary and a duty for the security guards to turn to law enforcers amid illegal acts on campus," CUHK said in the earlier statement. "Accusing them of abusing power is totally groundless."
It also stressed the school "will not hesitate to impose strict penalties on university members who advocate or commit unlawful acts, including termination of the status or privileges of such members or organisations".
That statement said the student union executive committee failed to clarify the potentially unlawful statements and false allegations despite repeated warnings and advice.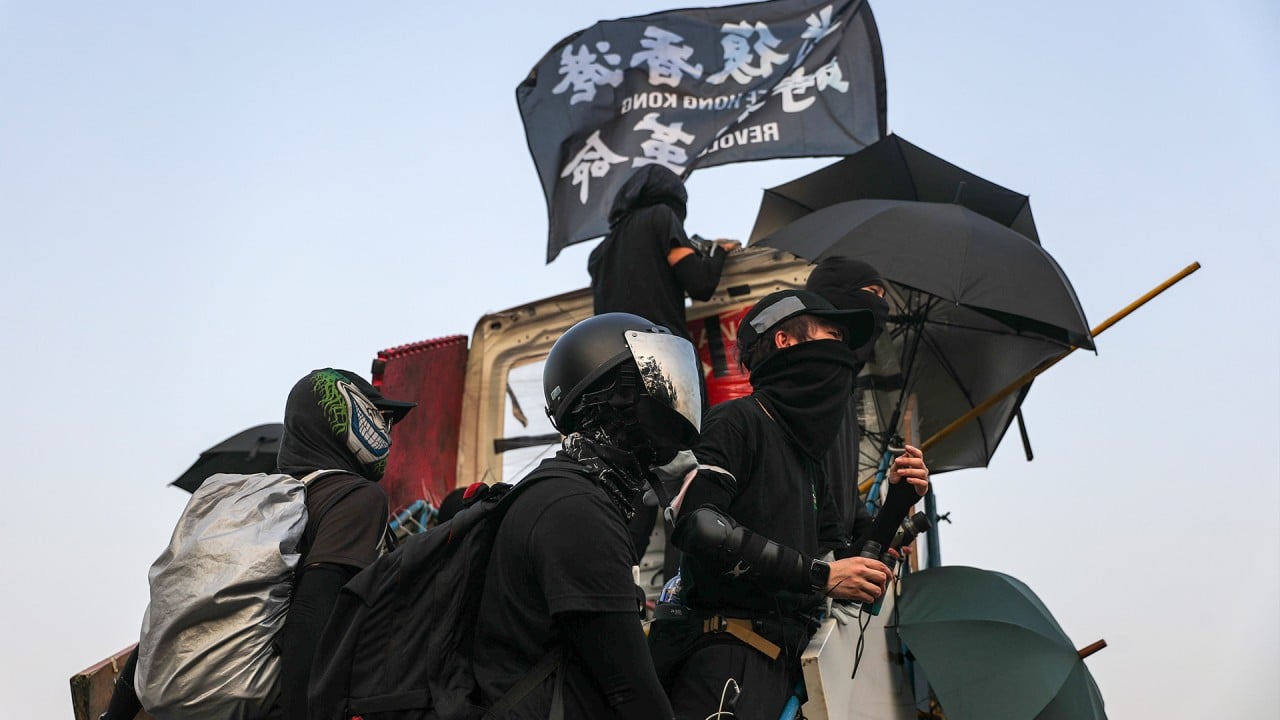 04:43
Student protesters hunker down at Hong Kong campuses in anticipation of clashes with police
Student protesters hunker down at Hong Kong campuses in anticipation of clashes with police
Former CUHK student union president Tommy Cheung Sau-yin said he did not see anything illegal in what the new cabinet had said or done.
"Now they [CUHK] have set an example that students need to be obedient if they want to want to be a delegate ... 'Patriots governing Hong Kong' is now in place at the student union," he said, referring to Beijing's requirements for who should be occupying key positions in the city's administration.
Lawmaker Alice Mak Mei-kuen, a CUHK alumna, said the university's move was reasonable and had made it clear to the students involved that what they had done was unacceptable, both in a legal sense and internally.
She said students should bear personal responsibility for their conduct.
"These are just administrative measures which would not affect much the campus lives of students," she added, on the wider impact at the university.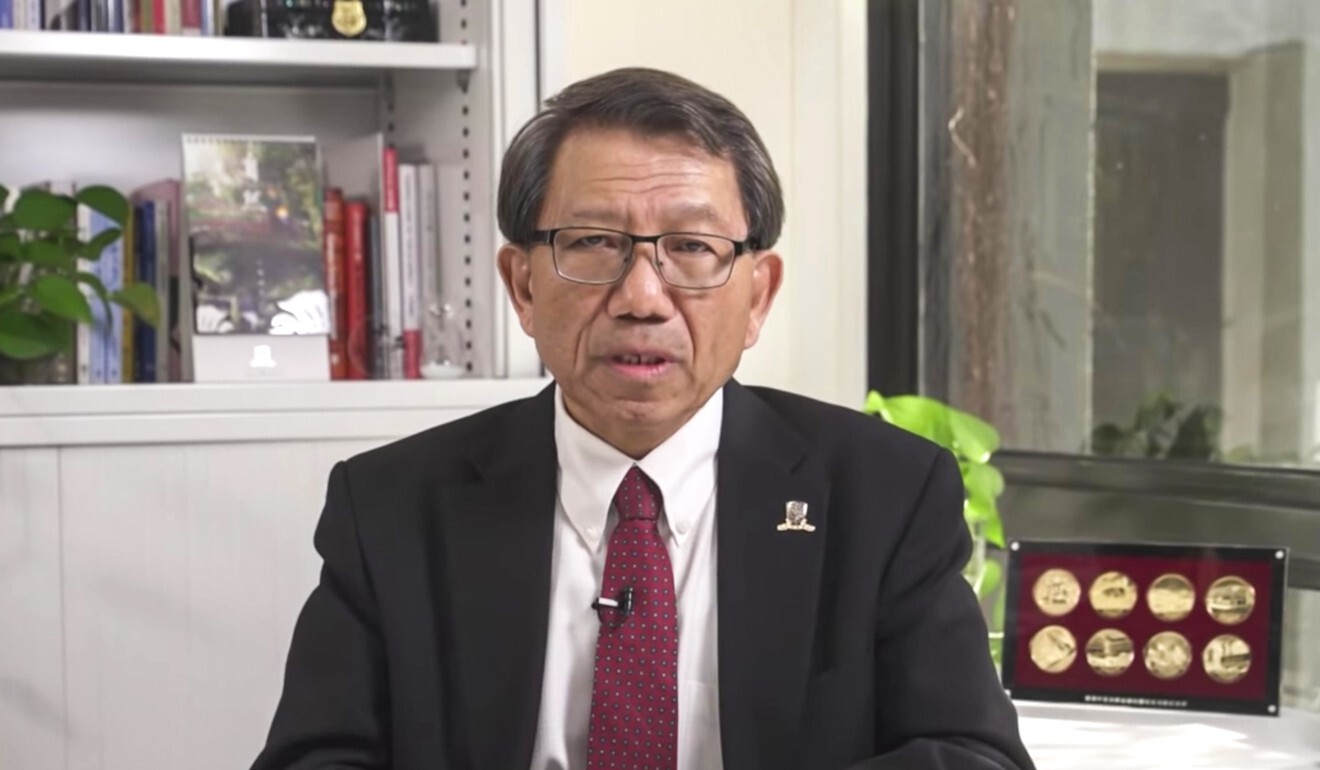 Meanwhile, five former student union leaders launched an online petition condemning CUHK's actions and urged university president Rocky Tuan Sung-chi to withdraw them immediately. They also called for CUHK's convocation to hold a special meeting to discuss the issue.
Hong Kong's student unions are known to be vocal on social and political issues, playing an active role in the
2019 anti-government protests
and other movements.
Acting on a report by management, police last month arrested five students for their suspected involvement in the attack on security guards at its Sha Tin campus.
The force believes the assailants sought to challenge a university policy requiring security guards to carry out identity checks at campus entrances.