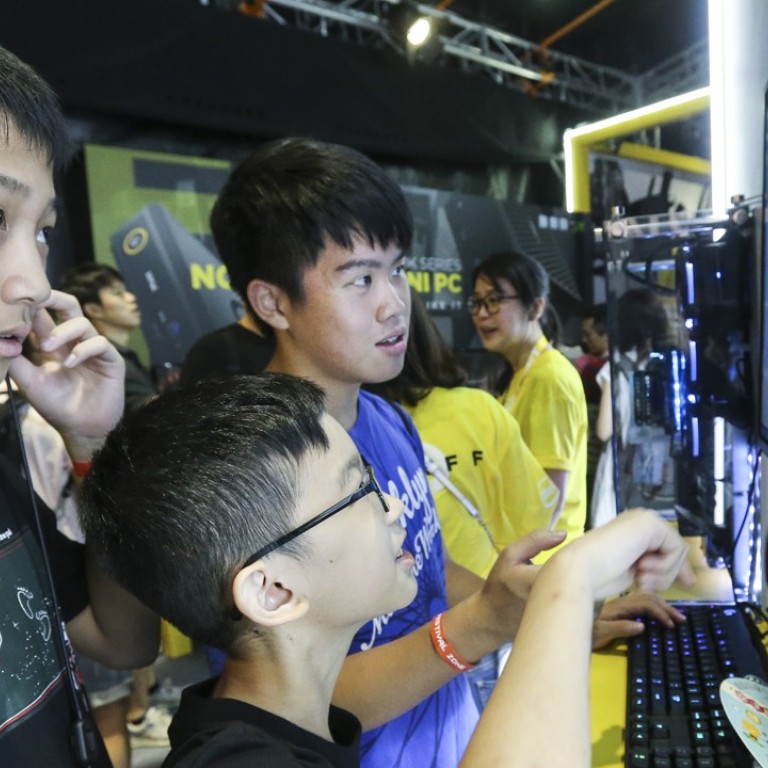 Why taking video games to another level can lead to mental illness
An obsession with spending too much time in the virtual world can have serious consequences in real life, experts warn
"Life is so much easier in the virtual world," says 18-year-old former video game addict, Thomas Chan.
"I can make friends without having to deal with the awkwardness of face-to-face communications. I have so much more confidence from winning a game than in real life where everyone at school is so competitive.
"More importantly, the computer is always there for me."
Chan, who skipped school for 18 months to play video games when he was 16, is not alone in his video game obsession. But what many gamers do not realise is that they may also be putting their mental health at risk. So much so that the issue recently prompted the World Health Organisation to list gaming addiction as a mental health condition for the first time.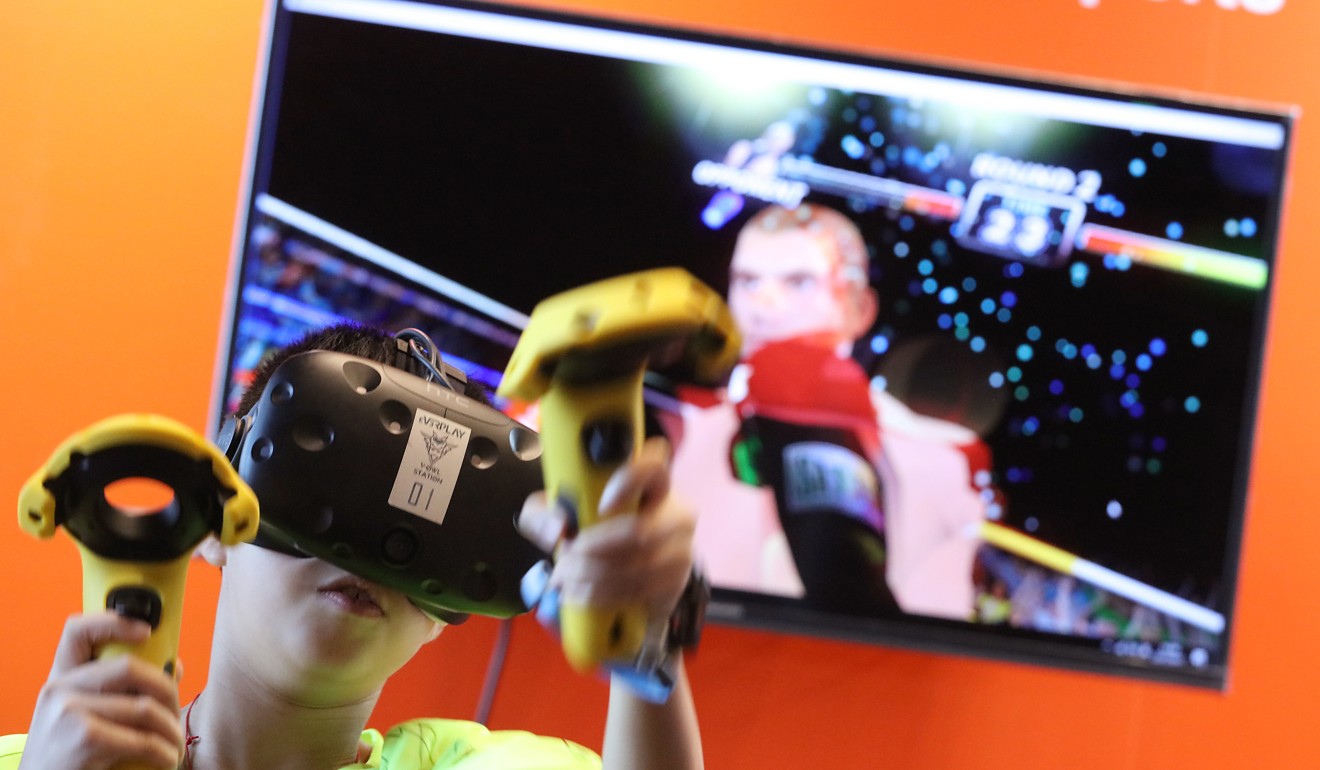 In Hong Kong, the high- ­pressure learning and working environment has driven both adults and children to the virtual world where, much like Chan, they can easily and quickly be entertained and also boost their self-esteem, experts say.
But the flip side is that game players can find it harder to deal with their emotions, and feel less happy in the real world.
A video-game obsession, experts say, can result in low productivity and a high dropout rate.
In January, the WHO defined the disorder as a pattern of behaviour characterised by "impaired control over gaming, increasing priority given to gaming over other daily activities, and continuation or escalation of gaming despite the occurrence of negative consequences".
The disorder is in the draft 11th Revision of the International Classification of Diseases – a guideline used globally by medical professionals to diagnose conditions.
Dr Amos Cheung Chuen-yih, president of the division of clinical psychology at the Hong Kong ­Psychological Society, says the new definition can help the city identify the scope of the problem especially with the popularity of
smartphones
helping to facilitate excessive video gaming.
Even before a standardised definition of video game addiction was formulated, Cheung says the problem appeared to be most serious among primary school pupils due to their early exposure to smartphones.
A 2017 study by the University of Hong Kong found that one in 10 upper primary school pupils was either already addicted to video games or at risk of becoming an addict.
The survey of more than 2,000 primary four to six pupils – aged between nine and 11 – showed that one in ten of them spent more than 21 hours a week playing games on computers or smartphones. On average, they all ­devoted eight hours a week to gaming.
Into the mix can be added, says another academic, the potential health threats to ambitious, young paid gamers in the fast-growing
e-sports
sector, which the government has been ­promoting as a way to boost the development of local gaming and innovation and technology ­industries.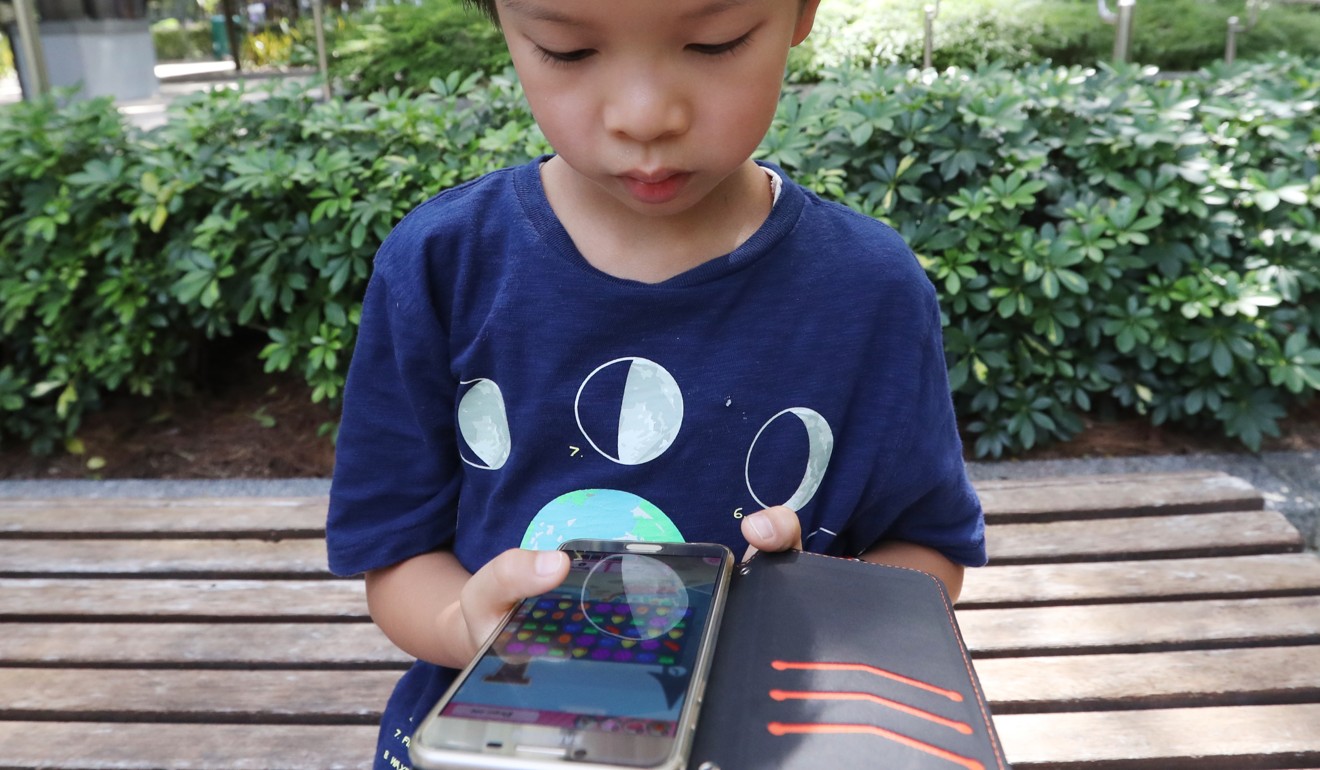 Virtual satisfaction vs real-world struggles
For Thomas Chan, life is on the up. Having kicked his games addiction, the teenager is now studying at a vocational college, but to get a handle on reality he received help from charity Hong Kong Christian Service's Online Addiction Centre, which registered social worker Joe Tang Chun-yu runs.
The centre receives 10 new cases each month on average, mainly over video gaming, Tang says. But it is not unknown for it to handle over 20 new cases a month.
Tang says many young people turn to the virtual world because of academic pressure, social problems and family conflicts. But parents' own behaviour has also influenced children, he says, as some of those who work resort to video gaming to escape the stress of balancing a career with family.
Cheung, who has been a psychologist for 10 years, explains that video game addiction can affect people's mental health, leaving them feeling unsatisfied in the real world.
"Playing video games is not always wrong," he says.
"My concern is that those who are addicted can never accept the fact that real life can sometimes be boring and frustrating."
Watch: animation school for Hong Kong teens led by former gaming addict
To address the problem, Cheung says the industry should limit the playing time of their games. He believes such a change should start with self-regulation since the time-consuming legislation process might not be able to keep up with fast-changing technology.
A responsible policy for paid gamers
With e-sports having been added to the 2022 Asian Games as a medal event, paid gamer Alan Tsoi Shiu-lun, 32, says he wants to show the rest of the world that Hong Kong has its own professionals.
Tsoi says he usually practises from noon until 2am whenever there is a competition coming up.
He does not think his gaming behaviour has affected his mental health, although he admits to being "chubbier" than before because he devotes most of his time to sitting in front of the computer rather than exercising.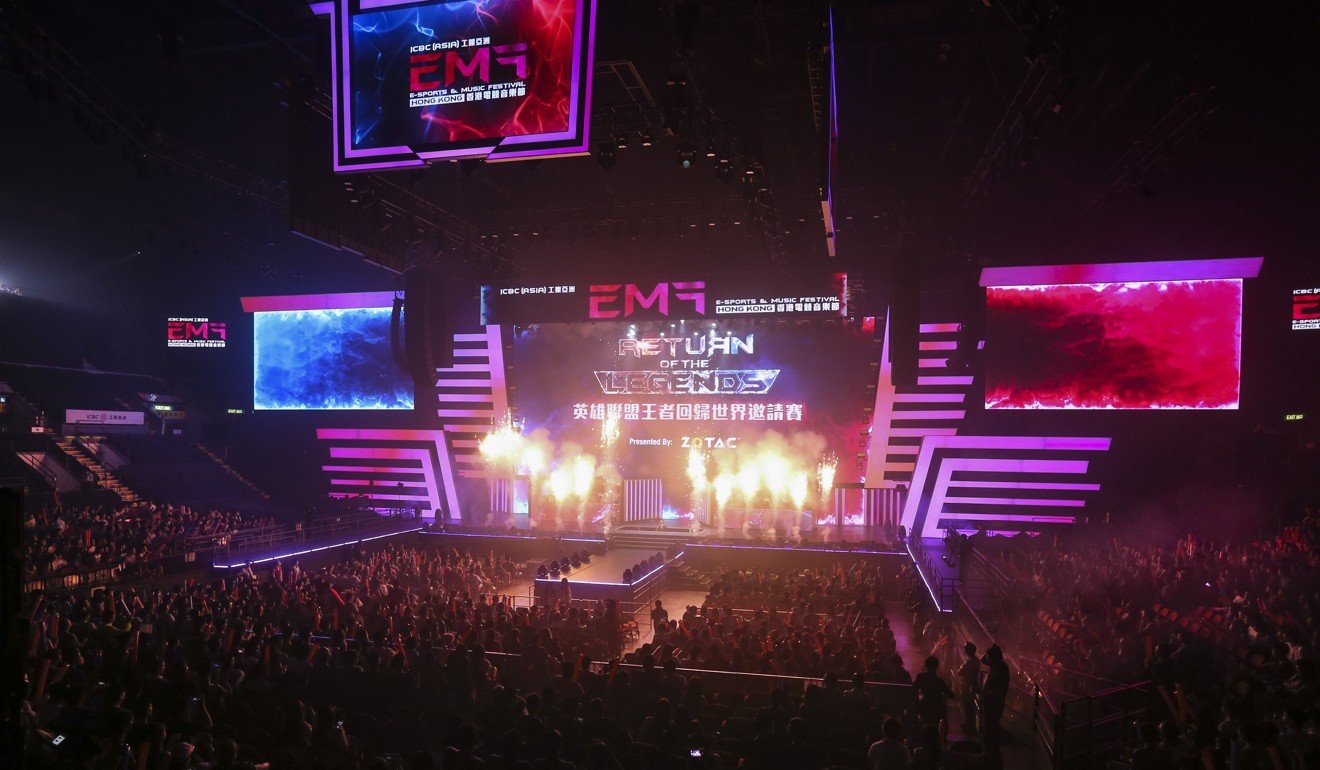 Tsoi is one of the many e-sports players in Hong Kong, where the government is aiming at a slice of a market with tremendous economic development potential.
But the e-sports industry has became an investment tool for policymakers without taking players' mental health into consideration, says Victor Wong Cheong-wing, a professor at Baptist University's department of social work.
Unlike gambling, where the city has implemented a responsible policy that limits opportunities to horse racing, the Mark Six lottery and football and does not allow betting on credit, Wong says the government's investment in e-sports "should go together with a mental health policy".
He says that a responsible policy for the new industry should include public education on its benefits, as he sees that many paid gamers are being wrongly labelled as addicts. Game developers should design pop-up messages to warn players and frequent users of the potential health threats once in a while. And he says the government should provide more clinical support to those who are eventually harmed by and addicted to playing video games.
A Department of Health spokesman said it was reasonable to "expect an increasing number of excessive gaming cases and even gaming disorder when gaming activities are being further promoted under the umbrella of e-sports".
The department would continue to work with local partners and international experts to monitor the situation, he said.
Game over, at long last: a family's fight with gaming addiction
As the mother of a video game addict, Mrs Chan did almost everything she could to help her son get rid of the computer. She started with verbal cajoling and encouragement and then, when that did not work, she unplugged the Wi-fi router and took it to work, cutting her son off from online games.
But that did not lessen Thomas Chan's love for games. Without the internet, he would just go to a gaming centre to hang out with like-minded friends.
His addiction to the virtual world grew, along with the tension between him and his parents in the real one. Eventually, Thomas dropped out of school after completing Secondary Three when he was 16 and spent a year and a half playing games.
"I am the kind of person that the more you disagree with me, the more I am going to do things in my own way," says Thomas, now 18.
He says he started playing games when he was in Primary Four, and soon realised that "life in the virtual world is so much easier than in real life".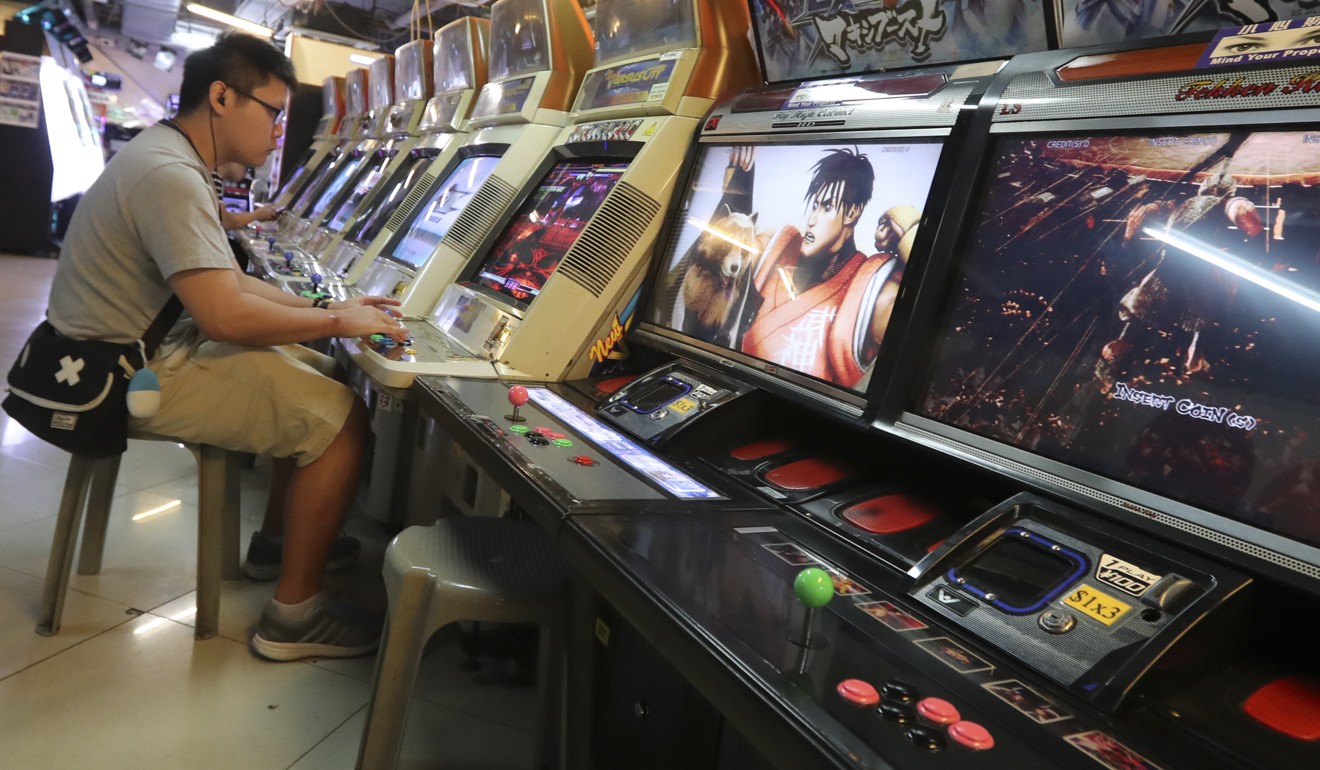 The teenager says he found it easier to make friends online without having to deal with the awkwardness of face-to-face communication, while his attainment in the gaming world stood in stark contrast to how he did at school, where he says "everyone performed so much better than" him. Thomas says he was so good at the games that some people paid him to help them level up.
One Easter holiday, when schools in Hong Kong usually have more than a week off, Thomas decided to devote all of his time to video games. After that holiday, he struggled to adjust his sleeping time and get up early in the morning for school.
"When I went to work in the morning, he was sleeping," the 53-year-old mother, who asked to be identified only as Mrs Chan, recalls. "And when I got home from work in the evening, I saw him sat in front of the computer."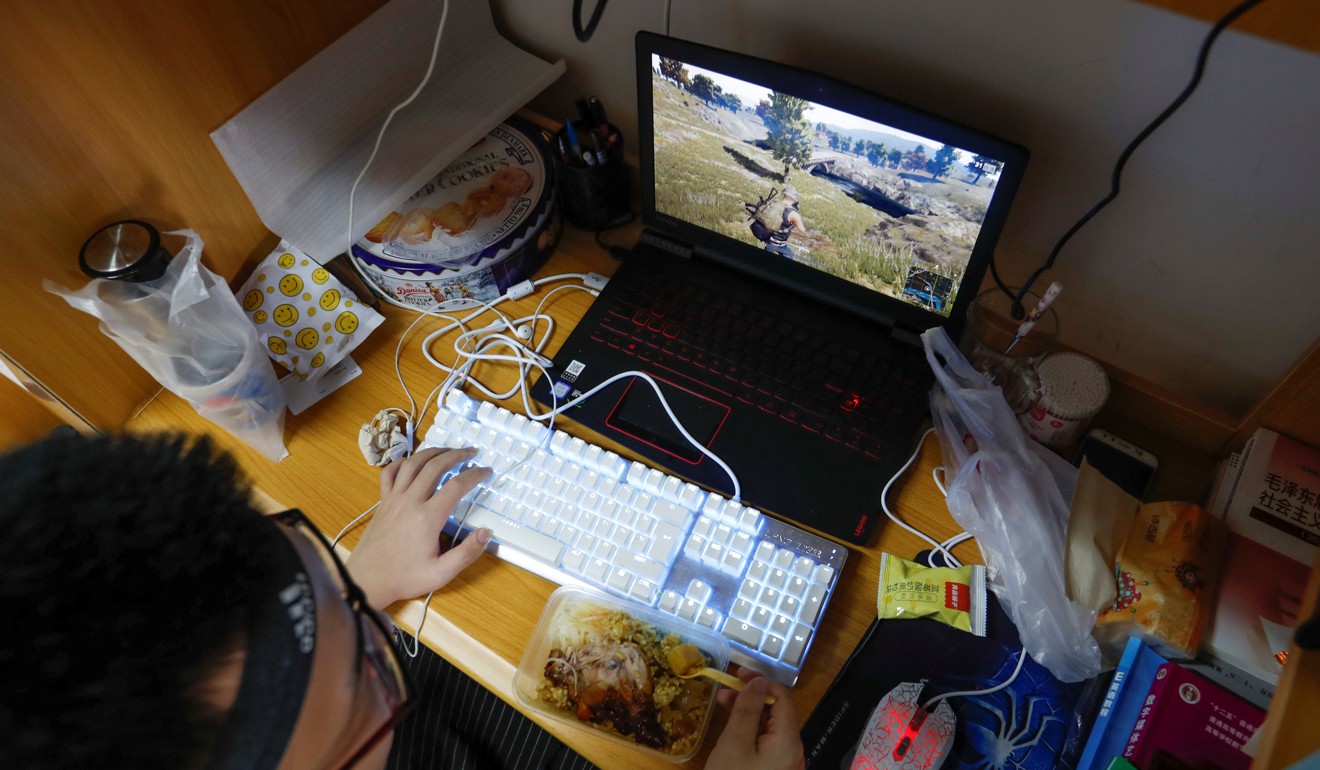 Mrs Chan, who works as a clerk at a secondary school, says she didn't know what to do with her son, and she got so angry and frustrated that she once, during a heated row, threatened to pull Thomas out of school. Though she never intended to make good on the threat, after that argument – for the very first time – her son followed her advice.
Thomas later got counselling to help ease his addiction. He says he did not realise he was a video game addict until a year into his 18-month binge when he started to feel bored from gaming and had the time to look back at his compulsive behaviour.
Now a business student at a vocational college, Thomas says he regrets skipping school for more than a year, adding that he should have thought more about his future.
"My advice to parents is that they really need a lot of patience to help [children] move back to the right path," Ms Chan says.