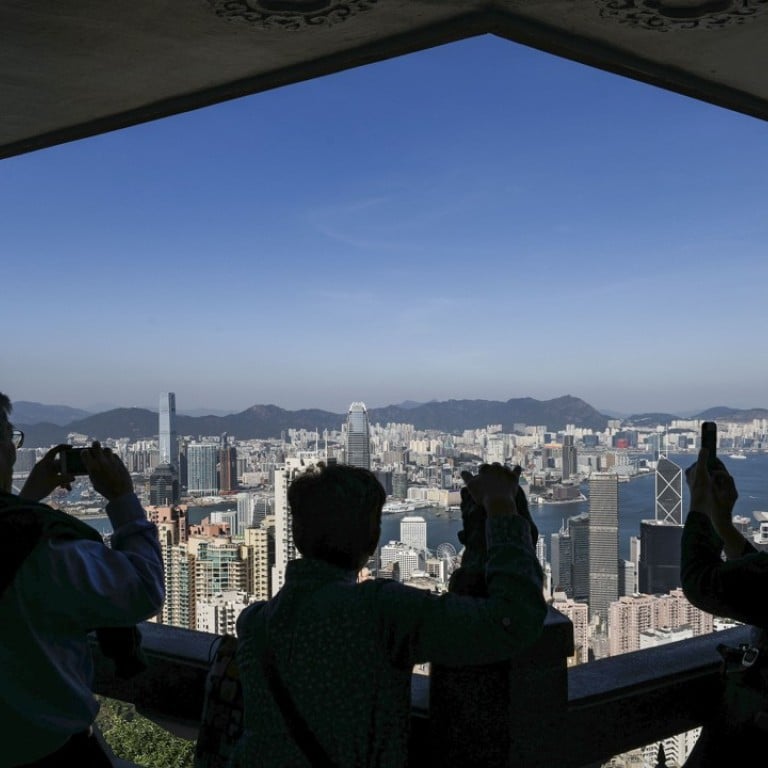 Hong Kong Observatory issues typhoon signal No 1 as Typhoon Yutu comes within 800km of city
Alert issued at 8.40am on Wednesday when storm was 670km from Hong Kong
Upgrade to No 3 signal unlikely as Yutu is expected to maintain its distance
The Hong Kong Observatory issued the typhoon signal No 1 on Wednesday morning as Typhoon Yutu came within 800km of the city, although the forecaster said prospects of the alert being upgraded were "not high".
Yutu moved west across Luzon in the Philippines and entered the South China Sea late on Tuesday afternoon. According to its present forecast track, the storm, which had weakened from a super typhoon, will turn northwards gradually, move across the northeastern part of the South China Sea and slow down slightly in the next couple of days.
The No 1 signal was issued at 8.40am, when the severe tropical storm was about 670km southeast of the city.
"Yutu will maintain a distance of more than 500km away from Hong Kong most of [Wednesday]," the Observatory said. "The chance of issuing strong wind signal No 3 during the day is not high."
On Tuesday night, the weather agency's scientific officer Andy Lai Wang-chun said Yutu was expected to weaken due to the effect of a dry northeast monsoon affecting the coastal areas of Guangdong, though some uncertainty remained with regards to this.
Fine and very dry weather is expected on Wednesday, with a maximum temperature of about 28 degrees Celsius. Winds will be moderate to fresh from the north.
It will be windy in the following few days. There will be a few showers relating to the combined effect of Yutu and the northeast monsoon on Thursday and Friday.
Because of the typhoon, the speed limit on the recently opened
Hong Kong-Zhuhai-Macau Bridge
was lowered to 60km/h and shuttle bus travel times were increased by about 15 minutes.
Sunny periods are expected over the weekend and early next week.
On Tuesday before dawn, Yutu blew across the Philippines' northeastern Isabela province. leaving a five-year-old girl dead and at least three other people missing.
It also knocked down trees and power posts and ripped roofs off houses and stores, officials said.
More than 10,000 villagers moved to emergency shelters in several northern provinces.