Disney
Get more with myNEWS
A personalised news feed of stories that matter to you
Learn more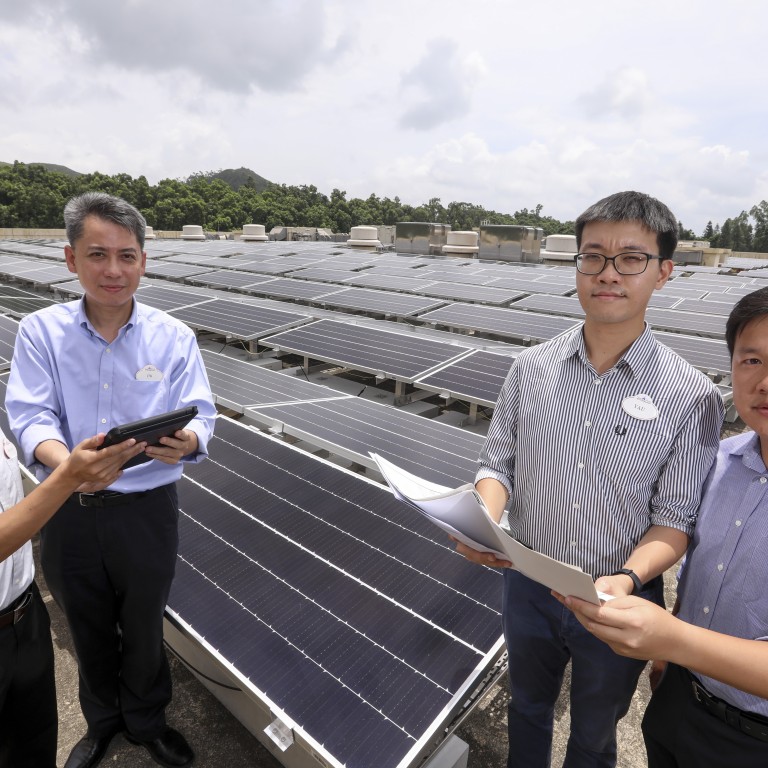 Hong Kong's Disneyland Resort aims to become city's biggest producer of solar power by 2019 in bid to tackle climate change and reduce carbon emissions
Resort aims to generate 1.86 MWh solar power a year, equivalent to annual consumption of 564 three-person households
Power will be sold to CLP Power Hong Kong to encourage use of clean energy for domestic and commercial purposes
Hong Kong Disneyland Resort is installing the city's largest solar power system, which will generate 70 per cent more clean electricity than the biggest such facility at present.
The theme park on Lantau is setting up more than 4,500 solar cells aiming to produce at least 1.86 megawatts-hour (MWh) of electricity per year, equivalent to the annual electricity consumption of 564 three-person households, senior officials said on Monday.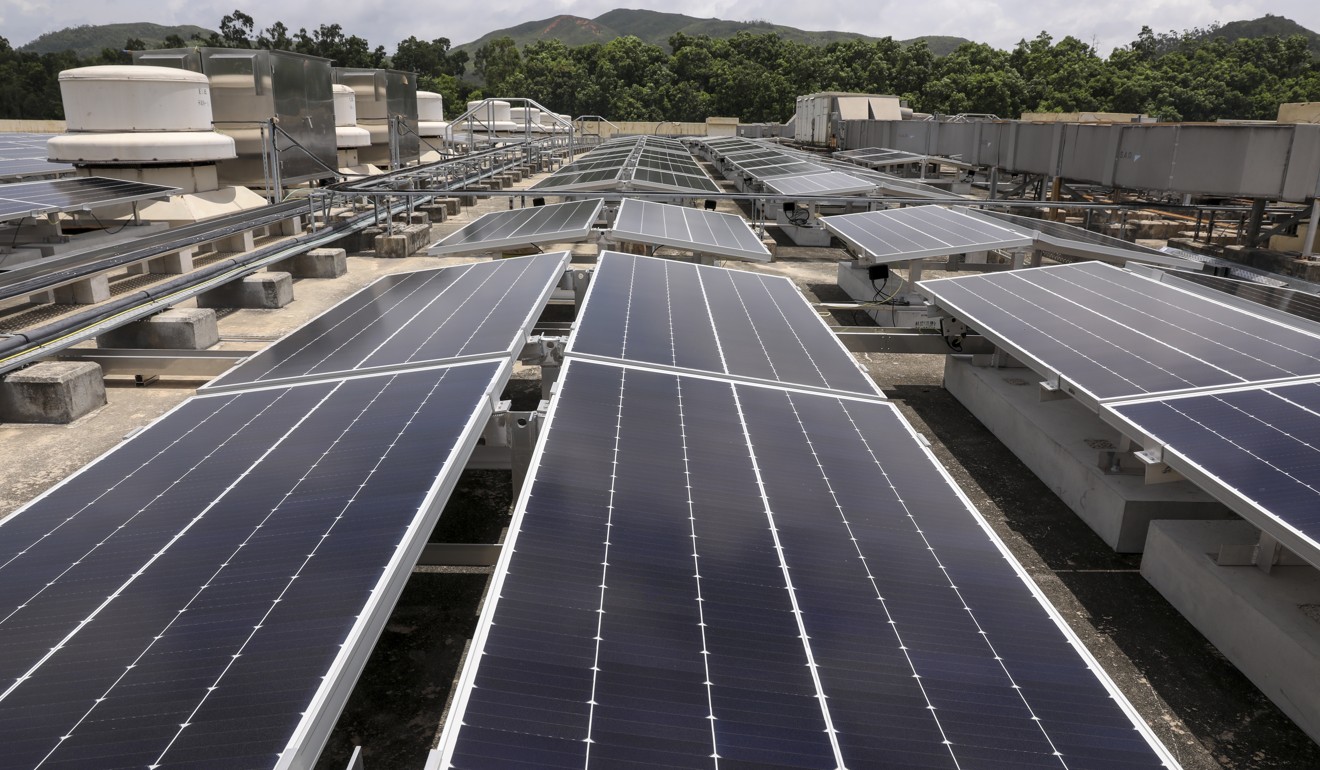 The solar cells will be placed at the rooftop of its buildings spread over 7,000 square metres (about 75,000 square feet) – the size similar to a standard football field.
The electricity will be sold to CLP Power Hong Kong as part of a feed-in tariff scheme introduced by the government in 2018. The scheme encourages use of renewable energy for domestic and commercial purposes.
The project aims to reduce Disneyland's carbon emissions by 1.18 million kilograms a year upon completion by December 2019.
Disneyland will be able to sell the solar power for HK$5 million (about US$637,000) per year, or at an average of HK$4 per unit.
"We joined the scheme as it helps promote the use of renewable energy. In addition, financial return is one of our initiatives," said Foo Chi-wing, the theme park's director of facility services.
Ricky Ting Chi-kit, Disneyland's manager of electrical and mechanical maintenance, said joining the feed-in tariff scheme would help the theme park recover its solar system installation costs sooner.
"We always wanted to install a solar system, but the solar cell was too expensive," he said.
"It was expected to take more than 20 years to cover the cost. Now, with the help of the scheme, the break-even period is more reasonable, within 10 years."
At present, Hong Kong's largest solar power site is at Siu Ho Wan Sewage Treatment Works near the theme park, which comprises of more than 4,200 solar panels with an annual generation capacity of 1.1 MWh.
Disneyland's solar output will be 70 per cent more.
On Hong Kong Island, entertainment resort Ocean Park at Southern District also joined the feed-in tariff scheme of HK Electric, and is expected to generate 0.6 MWh of electricity annually by 2020, equivalent to the annual electricity consumption of 165 four-person households.
William Yu Yuen-ping, CEO of World Green Organisation, welcomed the Disneyland plan.
"The energy consumption of theme parks is generally high," he said. "Based on Disney's project scale, it is a good demonstration of a business case on renewable energy."
He felt other companies should follow and make an effort to tackle climate change.
"There will be newer technology emerging in the future. Solar system is becoming a more common option for renewable energy in Hong Kong."