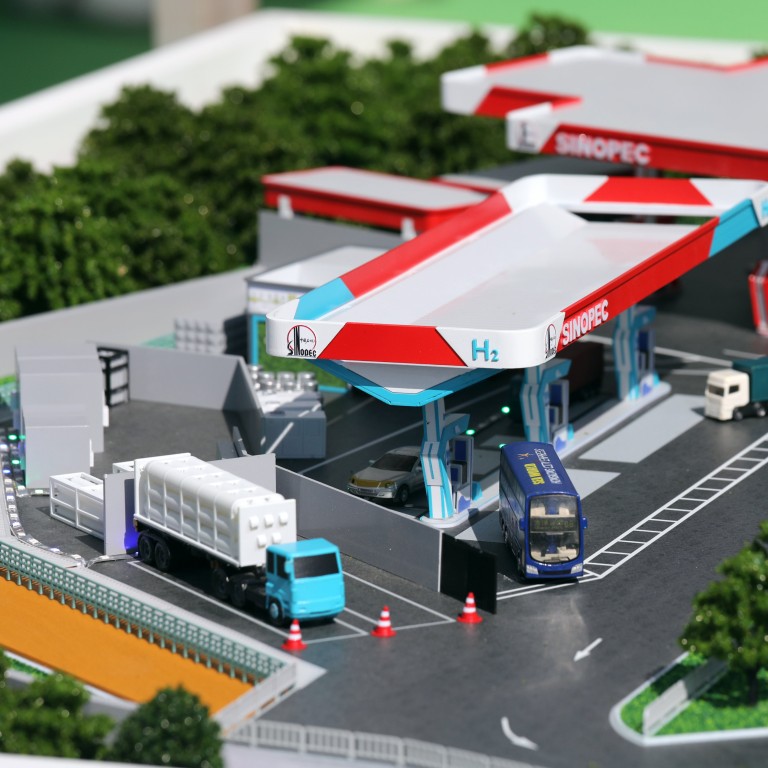 Calls for law amendments as first Hong Kong hydrogen fuelling station set to be completed in 2024
'We call on the Hong Kong government to allow some private cars to use hydrogen energy during the trial phase,' Sinopec general manager says
Station located at 17 Kam Tin Road will provide up to a tonne of hydrogen to commercial vehicles
Operators of Hong Kong's first public hydrogen station, expected to be completed next year, have called on the government to speed up amendments to laws on fuels.
Energy giant Sinopec on Monday said the station in Au Tau in Yuen Long would help decarbonise the transport sector, the second-largest source of greenhouse gas emissions after electricity production.
"Liquefied hydrogen cannot be shipped around nowadays," Sinopec Hong Kong general manager Li Jicong said during a groundbreaking ceremony at the gas station.
"We call on the Hong Kong government to allow some private cars to use hydrogen energy during the trial phase. We hope to have the opportunity to help enrich the application of hydrogen."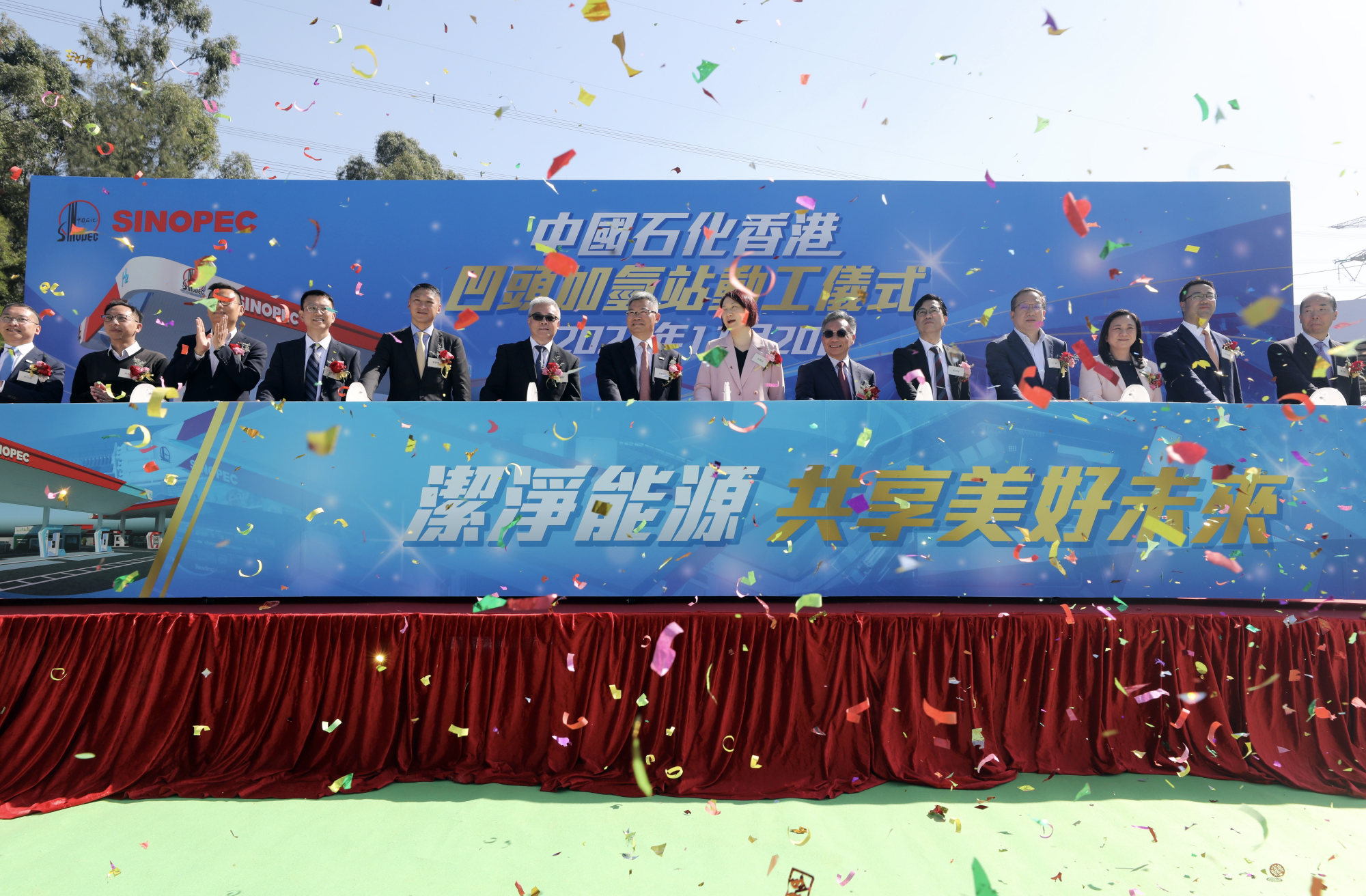 The station, located at 17 Kam Tin Road, will provide up to a tonne of hydrogen to commercial vehicles, such as public buses, forklifts and street sweepers.
The energy company said the Au Tau station would also offer petrol, diesel and liquefied petroleum gas, as well as recharge electric vehicles.
According to Li, hydrogen will tentatively cost HK$108/kg (US$13.80), about HK$9 cheaper than current oil prices.
When the station enters operation, Sinopec will deploy tank trucks to transport the fuel from Guangzhou to Au Tau and extract the gas from the present town gas pipelines to meet local demand.
Li said that in the long run, Sinopec would promote the development of local "green hydrogen" through setting up solar panels in local reservoirs to extract the chemical element from fresh water, among others.
In his latest policy address, Chief Executive John Lee Ka-chiu proposed devising a strategy for hydrogen development in Hong Kong, especially in commercial and heavy goods carriers, an area in which electric vehicles are yet to be on par in terms of endurance and driving range.
Lee said the government formulation would start in the first half of next year, with preparatory work for the legislative amendments regarding the production, storage, transport and application of hydrogen fuel to be conducted in the first quarter of 2025.
"Between the end of this year and next year, we will continue to test out more new energy vehicles, including electric public light buses, electric heavy goods vehicles, electric coaches, hydrogen double-decker buses and hydrogen street-washing vehicles," he said.
Kenneth Leung Kai-ming, principal assistant secretary for environment and ecology, said in the same groundbreaking ceremony that the government would aim to finish the law amendment within 2025.
"The government is currently carrying out a risk assessment," he said. "After that, we will be able to decide whether hydrogen vehicles can be used in tunnels … We will also draw up the legal requirements for hydrogen vehicle use based on the assessment results."
Leung added the government would strive to start road tests for hydrogen buses by the end of this year.
So far, environment authorities have approved nine trial projects, including the Au Tau station. In June, the MTR Corporation obtained a green light to test hydrogen-powered light-rail vehicles in Tuen Mun.
The government last month also agreed in principle for Sinopec to use hydrogen fuel to supply electricity at a construction site in Lok Ma Chau in a joint project with the China State Construction Engineering and Hong Kong Nation-Synergy International Hydrogen Power Technology.
Last week, Citybus said it had completed the construction of a hydrogen station in its West Kowloon depot, a year after it introduced a double-decker bus powered by the clean fuel to Hong Kong.