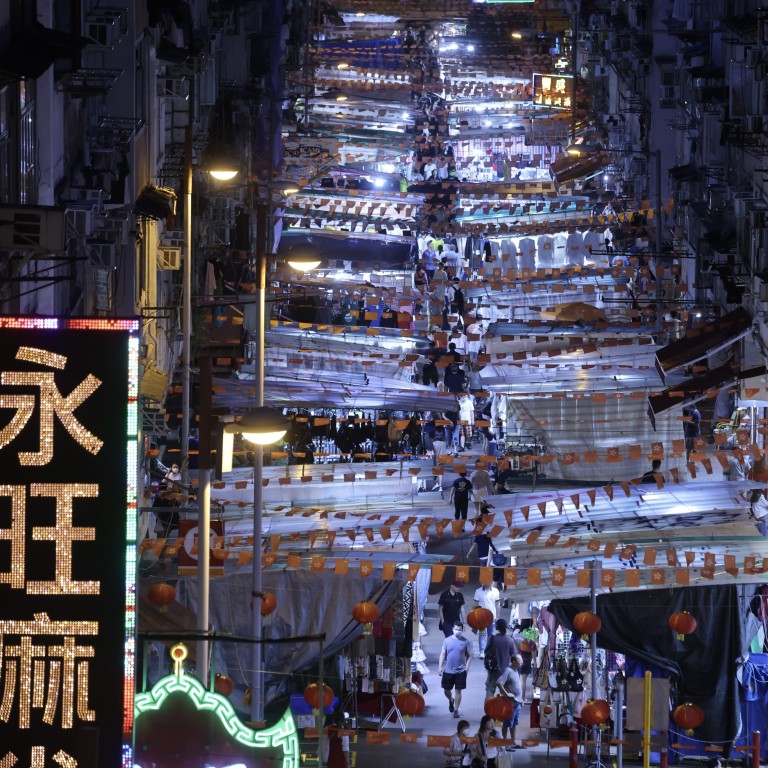 Can Hong Kong hawker food beef up Temple Street? Industry head says comeback on the menu, but vendors may be barred from using fire
Sector representative Raymond Chan says government feedback 'positive' on plan to make part of area a 'gourmet street', but sellers may be limited to induction cookers
Economist Simon Lee has cast doubts on the proposal, saying visitors want to see chefs cook in front of them
Hawker food is likely to make a comeback at Hong Kong tourist attraction Temple Street in November, but vendors may be banned from cooking over an open fire, leading to concerns over whether visitors will flock to the stalls.
Raymond Chan Kam-wing, chairman of the Yaumatei Temple Street Association of Hawkers and Shop Operators, told the Post on Monday that the government had been "positive" when considering a proposal recently put forward by his group to designate a section of the famous night market as a "gourmet street". The proposal would allow hawkers to reheat food using induction cookers.
"I initially requested to allow open-fire cooking as [fried] food, which needs strong heat intensity [wok hei], would be better with fire, but this was not supported by the fire and food safety departments," he said.
"But [the officials] said it would be better to reheat instead of cooking."
The association has been in talks with the Food and Environmental Hygiene Department, the Fire Services Department and Home Affairs Department, which Chan said were likely to approve its revised plan.
There could be about 20 food stalls spanning from Jordan Road to Nanking Street, each six feet by 3.5 feet in size, if the propsal gets the go-ahead, he said.
The stalls would create a gourmet bazaar to be held for four to five months as a landmark event starting in November and form part of the government's effort to boost the nighttime economy.
The Food and Environmental Hygiene Department said it had met with representatives of the association, along with other departments, to discuss the plan. It said it had provided advice on licensing and would continue to provide support and assistance.
The Post has contacted the Financial Secretary's Office for comment.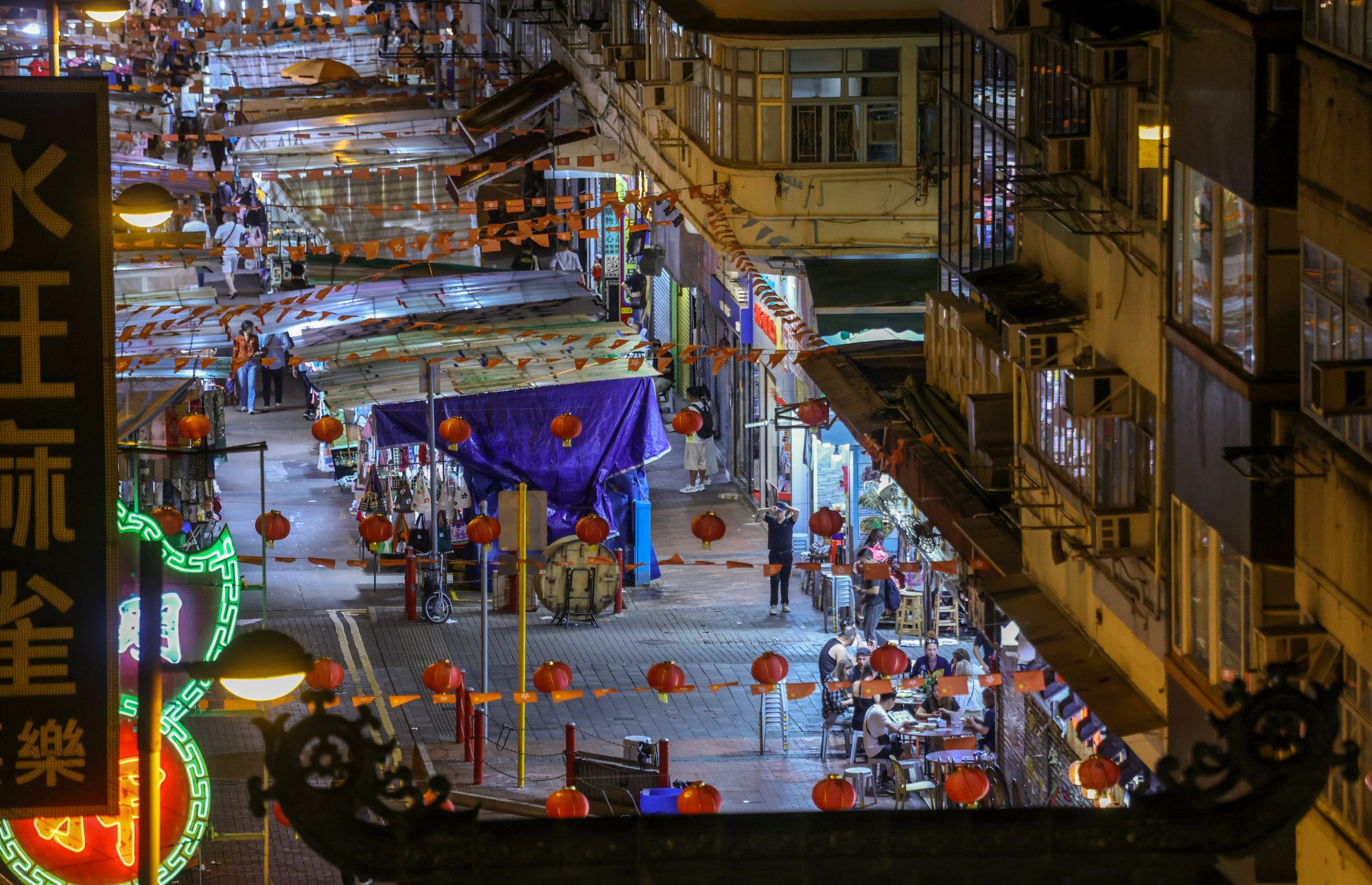 But economist Simon Lee Siu-po cast doubt on the proposal.
"What's the point of selling reheated food?" he said.
"People go for the experience when they eat street food. That includes seeing chefs cook up the food in front of them. Without that, our street food will not be unique enough compared to others, like that in Taiwan."
He added that street food sold at the night market should be unique to Hong Kong to attract visitors and highlighted the dai pai dong in Sham Shui Po as an example.
Fanny Yeung Shuk-fan, the executive director of the Travel Industry Council, said adding food back to Temple Street was a good idea because the city needed long-term night activities as most in-store events at present were one-offs.
"Let's be honest, you cannot have a night market without food," Yeung said. "But authorities may need to carry the burden of clearing out and cleaning the area at the end of the night."
Yeung added the government could attract food vendors by offering spaces for rent at a discount or with subsidies.
Food stalls serving hot food were common in Hong Kong decades ago.
Street vending has a long history and includes a wide range of products, including snacks, ice cream, everyday necessities and clothes.
The culture took root in the early days of the city and thrived from the post-war period until the early 1970s.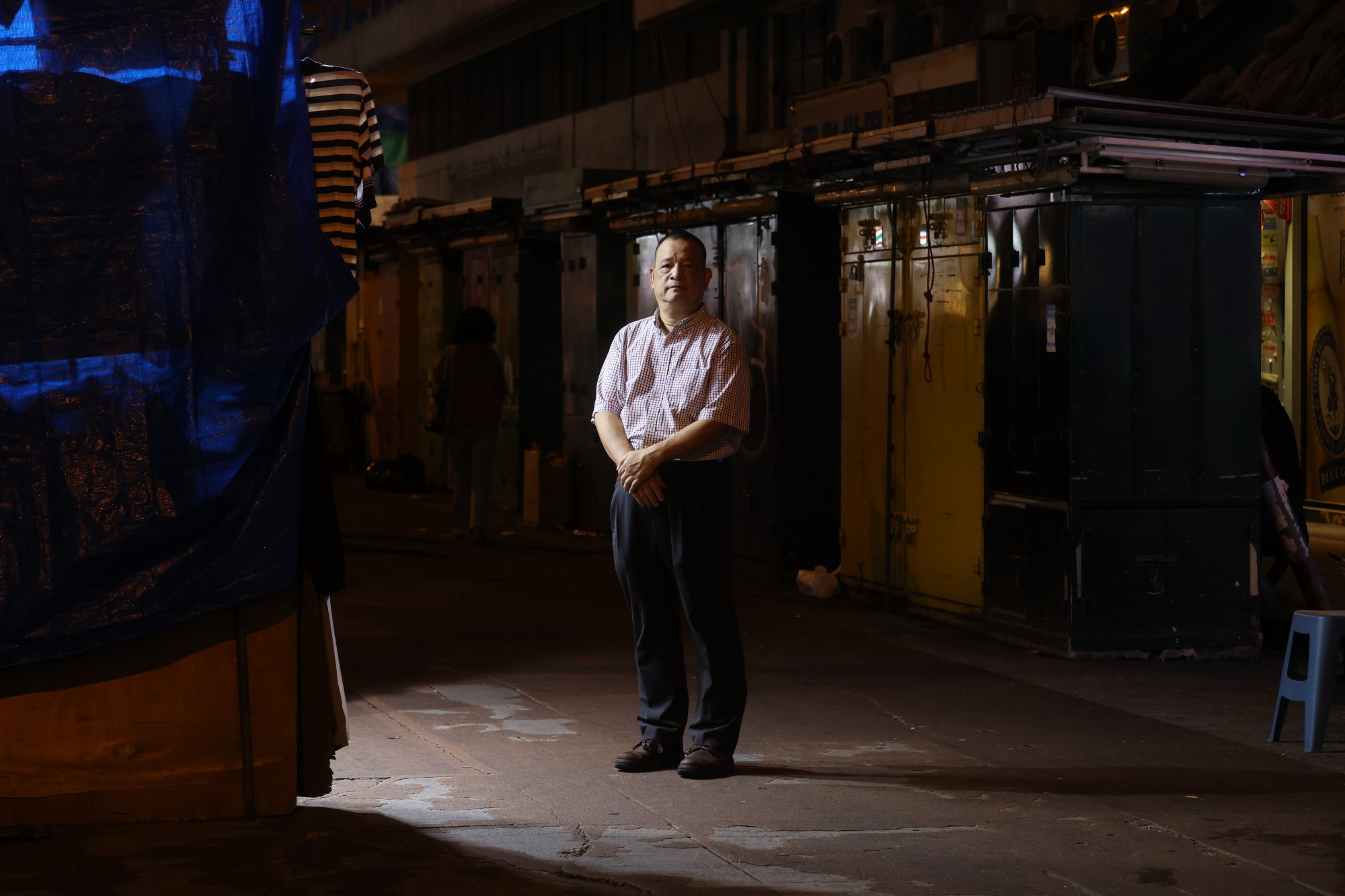 But the number of street vendors declined in the 1980s because of changes in government attitudes and rapid urban development.
The number of hawkers has gradually decreased over the past two decades. The city has only 295 itinerant hawkers and 5,116 fixed-pitch hawkers at present.
Government regulations insist no one is allowed to sell goods on the streets unless they have a valid hawker's licence.
Temple Street has long been a tourism staple, welcoming swarms of visitors interested in clothes, souvenirs, jade, antiques, mobile phones and watches.
It was also famous for traditional fortune-tellers, as well as Cantonese opera performances and dai pai dong food, a vanishing form of street cafes.
But since the Covid-19 pandemic, the street has become quieter and such businesses have suffered, a trend observed across Hong Kong.
Chan said he believed the drop in tourist numbers in Temple Street was because of the global economic slump.
"The problem with Temple Street's stalls is that they have become outdated, no matter the owners and the products, amid the popularity of online shopping," he said. "That is why we have to revitalise the stalls."
"Of course, there will be traditional Hong Kong street fare such as egg waffles and beef entrails. This kind of internationalised gourmet street cannot be seen in Shenzhen or Taipei and would only be found on Temple Street. This will be refreshing for tourists and residents."
The government on Thursday announced a series of activities under a months-long citywide campaign to persuade residents to stay out longer and boost the night economy.
These include waterfront bazaars, evening programmes at theme parks and museums, free entry to the Happy Valley Racecourse, film screenings and expanded pedestrian areas.
Roundtable lawmaker Michael Tien Puk-sun said incentives were key to promoting consumption.
"The most important thing is to create additional consumption rather than extending the situation of poor businesses from 8pm to 12am," he said.
He suggested shopping centres could distribute vouchers of at least HK$50 (US$6) in value each after 8.30pm nightly, to drive evening consumption.
Tien said the government and malls could equally share the cost of such vouchers, which could be limited to same-day spending at a particular venue.
Additional reporting by Lo Hoi-ying and Wynna Wong