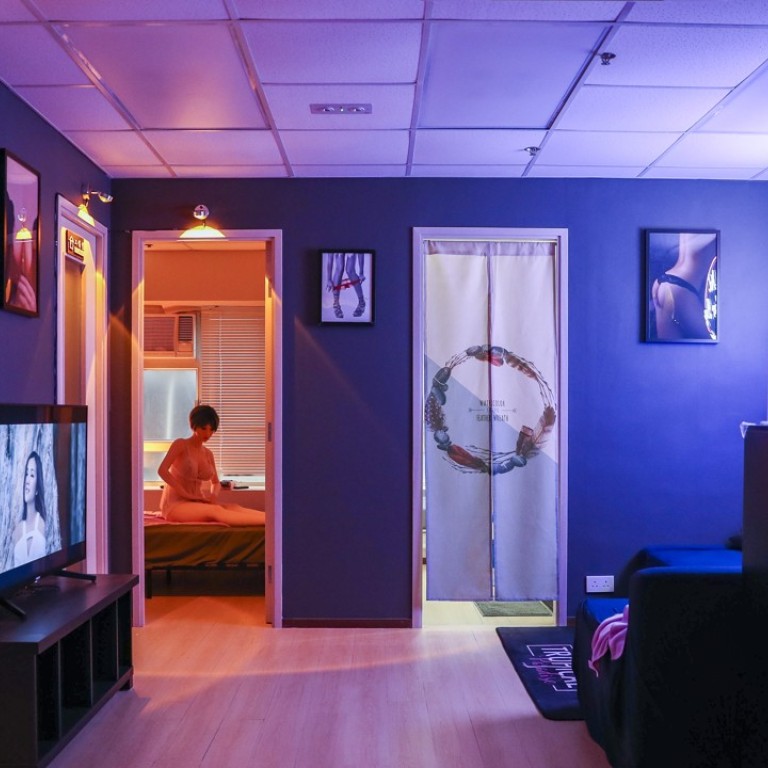 Owner of Hong Kong's first sex doll 'brothel' closes up shop after being raided by police
Law enforcement arrived at the premises in Kwun Tong on Friday after the business appeared in media reports
Audio-visual equipment and suspected obscene articles were seized
The owner of an adult entertainment venue billed as Hong Kong's first sex doll brothel has shut up shop after being arrested.
It came two days after the
Post
visited
the venue, This Mary, in an industrial building in Kwun Tong.
A police spokesman said a 30-year-old man was arrested following an anti-obscene objects operation at a flat in the Hoi Luen Industrial Centre at about 6pm on Friday.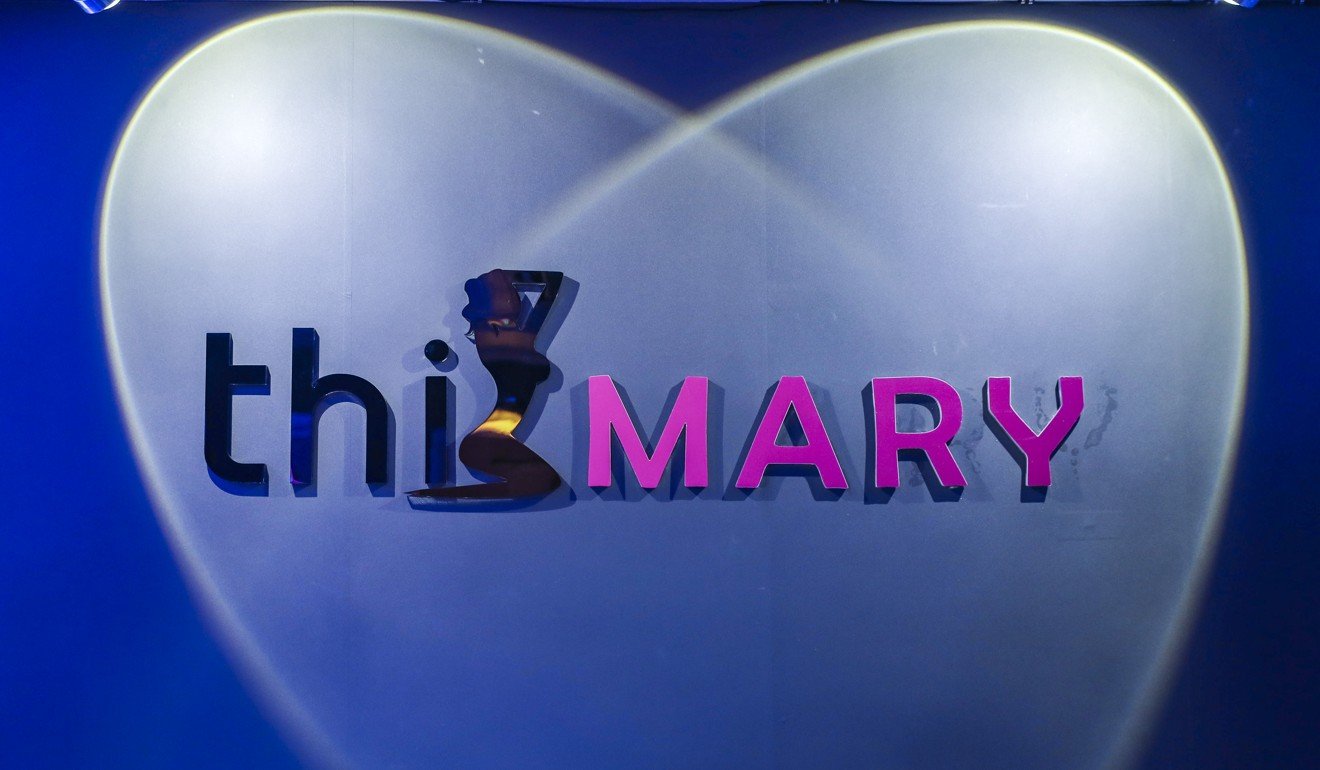 Three television sets, 18 suspected indecent objects and three memory sticks were seized.
On Wednesday, a Post reporter saw the televisions being used to show pornographic films inside three private rooms in which the dolls were placed.
The owner was released on bail and must report back next month.
The proprietor, a Hongkonger who gave his name only as Rex, said on Saturday police approached him, offering an explanation he described as "something really nonsensical".
He did not elaborate further.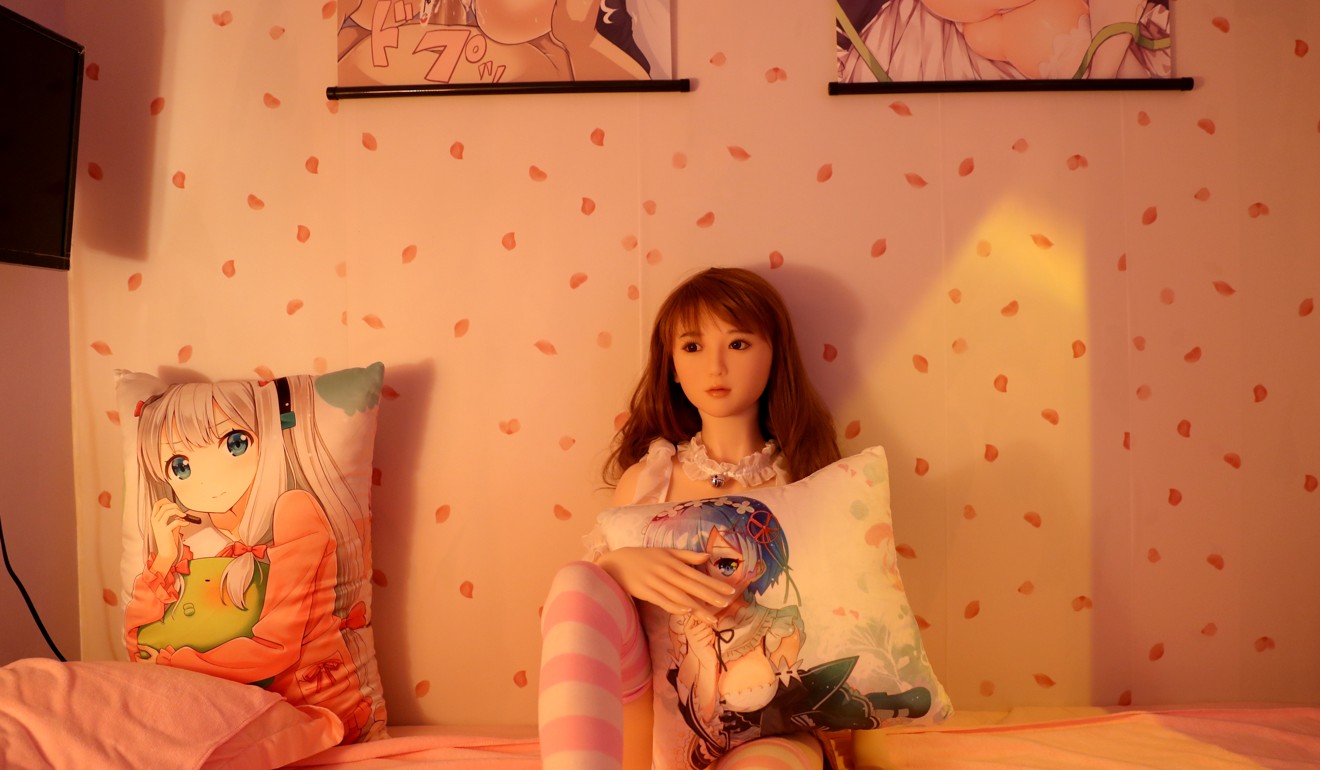 He said he was surprised by police's swift reaction, which came the same day as reports on his business appeared in the press.
This Mary charges an hourly rate of HK$480 for clients to use one of three silicone sex dolls on the premises. Male clients can bring a female companion for a 90-minute session with a doll for HK$860. The items are also for sale for between HK$18,000 (US$2,300) and HK$30,000 (US$3,800).
Rex, who started the business in September in the 1,000 sq ft flat, said he would consult friends for advice but could not say whether or not he would resume business.
A police source said the man was arrested not for the sex doll business but for publicly displaying sex toys for sale without properly covering them, as required by the Control of Obscene and Indecent Articles Ordinance.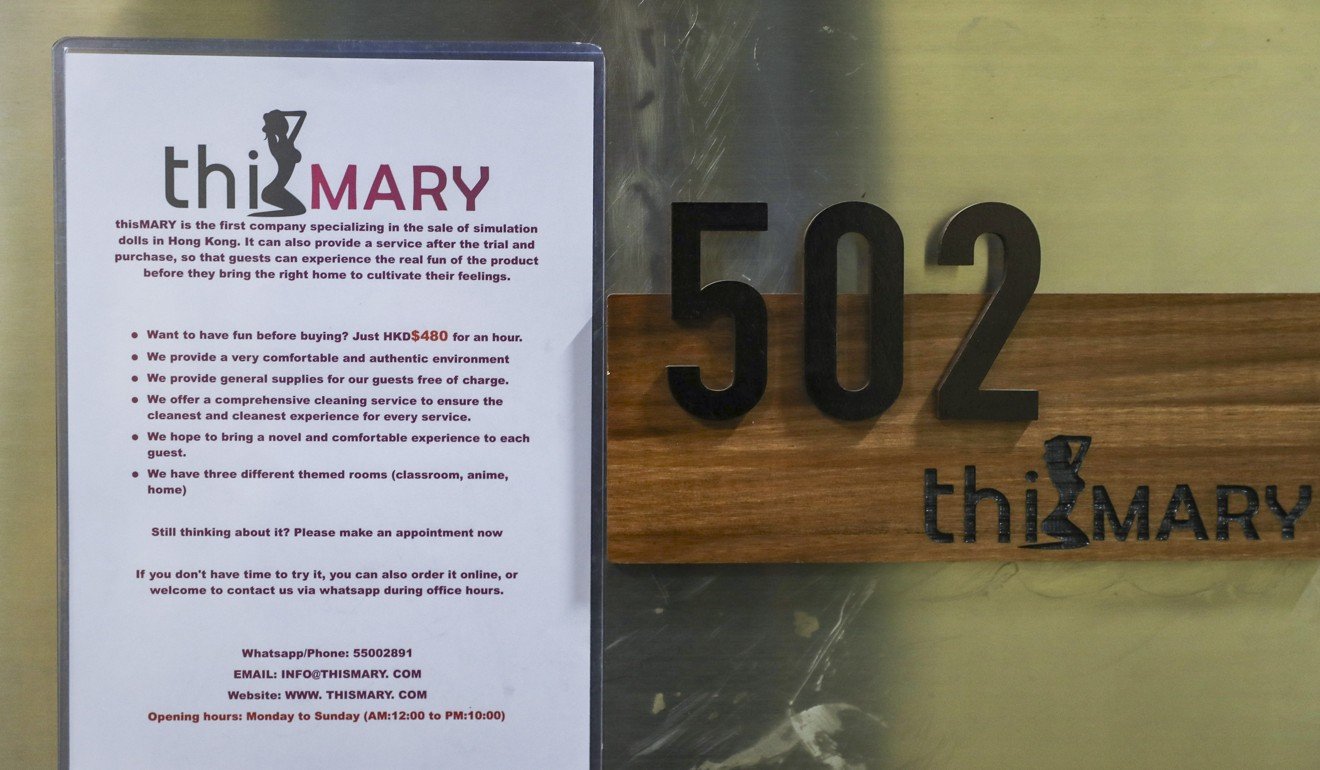 He was also arrested for providing pornographic films to customers.
Three sex dolls on the premises were not seized because no relevant laws seemed to be applicable for police to act on, the source said.
But police would consult the Department of Justice, together with concerns the business might have violated the Hotel and Guesthouse Accommodation Ordinance, which states premises offering accommodation for a fee for a period of less than 28 days must be licensed, along with other possible offences.
As of Saturday night, This Mary's website, advertising its doll subscription service, remained operational.
Barrister Albert Luk Wai-hung said police could only act on the owner's suspected peripheral offences relating to the sex toys and pornography in question because they found no solid ground to act on regarding the on-site sex doll rental business.
The raid was aimed more at issuing a warning to deter its further development.
Luk said while the entrepreneurial spirit of young people ought to be encouraged, there were also ethical issues to be considered.
This article appeared in the South China Morning Post print edition as: sex doll 'brothel' raided by police