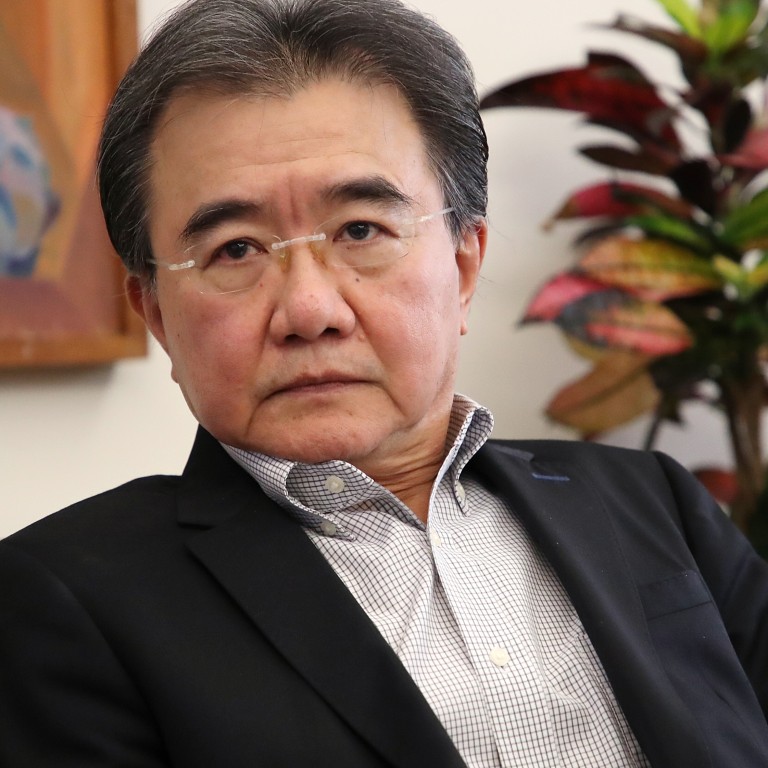 Baptist University raises concerns over student reporter arrested for allegedly carrying a knife while covering Hong Kong unrest
Third-year journalism student was arrested for carrying a table knife, which he said was for cutting mooncakes
Vice chancellor Roland Chin urges police 'to ensure the case is handled properly and fairly', while student march demands university leadership condemns the force
The leader of a Hong Kong university raised concerns on Monday over the arrest of a student reporter for allegedly carrying a knife while covering protests the previous night.
The arrest prompted more than 200 students at Baptist University to march on campus on Monday afternoon, with some of them storming the office building where the president works.
They confronted school management over what they saw as the provost's failure to condemn police for what they saw as an unlawful arrest.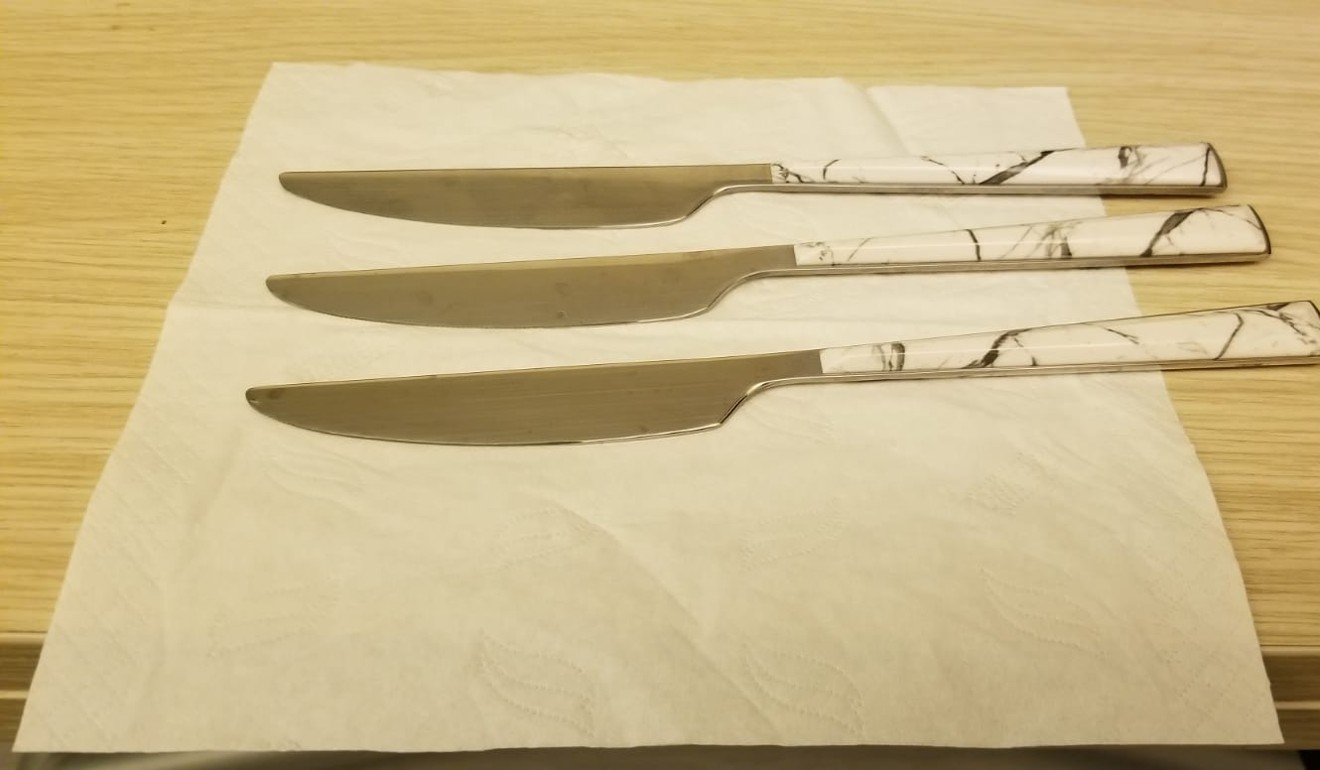 The student was arrested while reporting for the news organisation under the school's journalism department, the university's president and vice chancellor Roland Chin Tai-hong wrote in an emailed statement.
"The university is deeply concerned," Chin wrote. "We have been in touch with the police and have urged them to ensure that the case is handled properly and fairly."
The arrested student, named as Boaz So by The Young Reporter, one of the university's journalism school's publications, was released on HK$500 (US$64) bail on Monday night.
Leaving North Point Police Station, he told media: "I was lazy and had forgotten to clear out my bag. I had been celebrating Mid-Autumn Festival with my girlfriend on September 12 when I brought a mooncake, which is why I brought a knife to cut it."
Defending himself against police claims that he and his teammates were not doing regular reporting jobs on site, he said he had been working around Fortress Hill on Sunday night filing reports and so had lingered on King's Road.
So must report back to North Point Police Station next month.
Student media organisation Broadcast News Network published a photo on its official Facebook page on Monday night displaying table knives with rounded ends and four-inch blades. The network said they were the type found on the arrested student.
At the time of his arrest So was wearing a press vest with his pass from Broadcast News Network, a student news agency.
The student union at the school of communication said he was in his third year of journalism studies.
The arrest came amid the 15th straight weekend of civil unrest in Hong Kong, as anti-government protesters clashed with police and pro-government groups across Hong Kong Island on Sunday.
Riot police searched the student's bag and checked his ID and press card, before taking him away in an unmarked car in Fortress Hill, the student news agency Broadcast News Network said in a statement on social media.
The student told police he was celebrating the Mid-Autumn Festival and intended to use the table knife to cut mooncakes, according to the statement.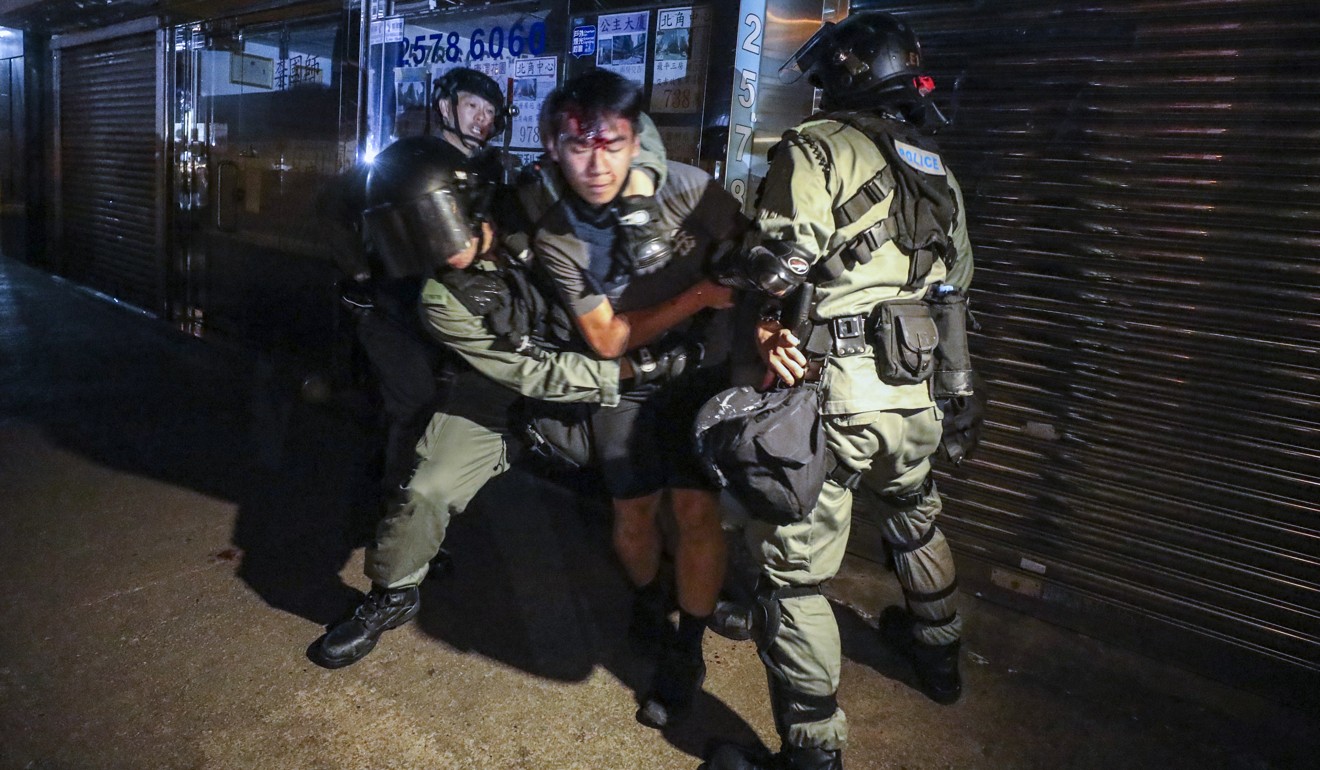 He was with three fellow student reporters at the scene, where street fights broke out between protesters in dark clothes and a group of white-clad men. At least eight people were wounded on Sunday during clashes across the city, three of them seriously.
The union at the communications school called for a campus march at 2pm on Monday to demand the university help the arrested student, condemn what they said was an abuse of police power and promise to protect students' safety.
Chin said in the statement that teachers had provided legal support to the arrested student and helped his family.
It was at least the second case of a Baptist University student being arrested during the months of unrest. Keith Fong Chung-yin, president of the university's student union, was arrested twice last month, first over his purchase of laser pointers, and later on suspicion of theft. He was released both times.
On Monday afternoon, students as they marched chanted "police abuse power to arrest, school betrays promises" before handing a letter to provost Clayton MacKenzie, who received the letter on behalf of Chin.
In a move that angered students, MacKenzie said he would not condemn the police unless an inquiry proved that the police abused their power.
"We urge the police in this case, as in all cases, to make sure our student receives fair and proper treatment," he told the crowd.
When some students yelled at him to ask him whether he would condemn the police based on what happened to Keith Fong, MacKenzie said it was "not a strong case". Students booed and swore at him.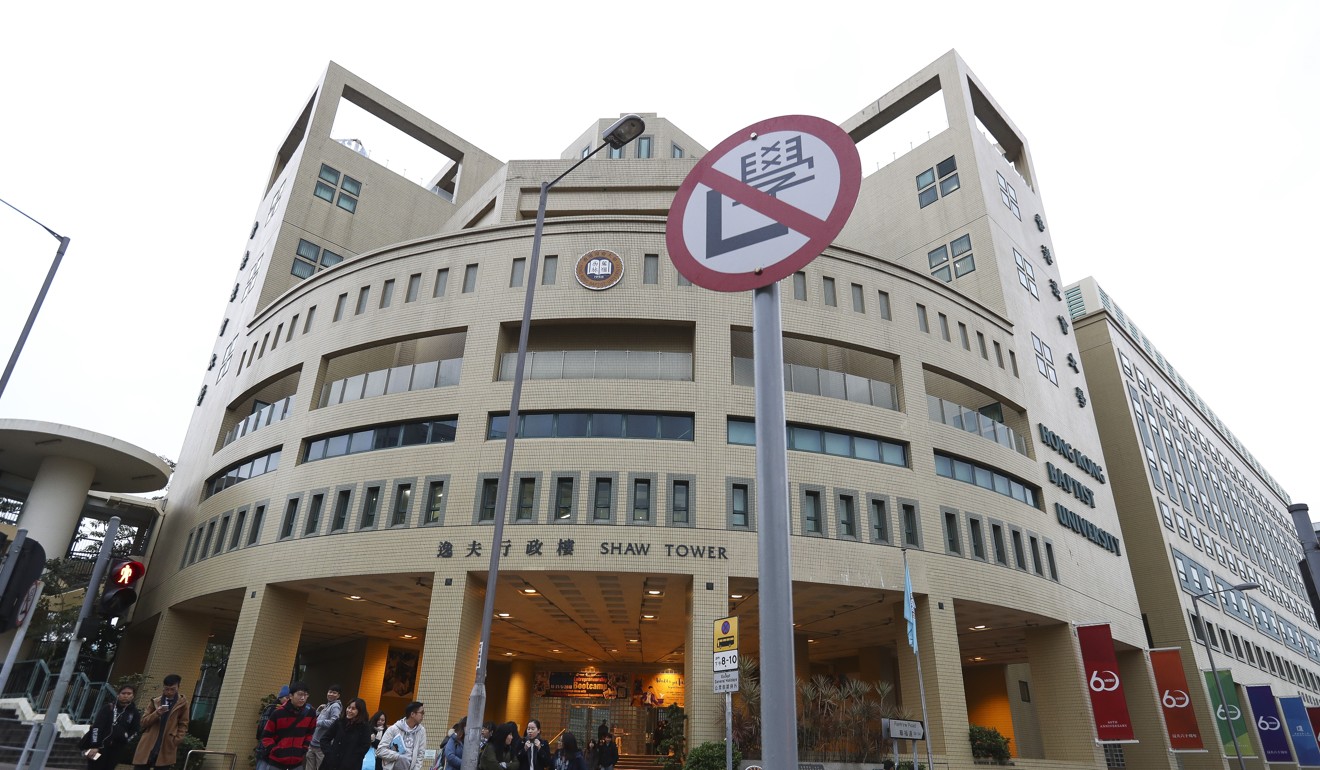 Dozens of students then stormed the eighth floor of the office building where Chin works, climbing up the narrow staircases and breaking through two emergency doors into the corridor, as all lifts were shut.
They broke glass panels on the doors with bricks, and sprayed a surveillance camera with black paint to obscure any recordings.
They surrounded the door to Chin's office from 3.40pm onwards to ask the president to show up, and dispersed by 8pm when they learned So was released on bail.
Vice-president Chau Wai-lap and head of the journalism department Lau Chi-kuen talked with students at the door in an attempt to calm them down.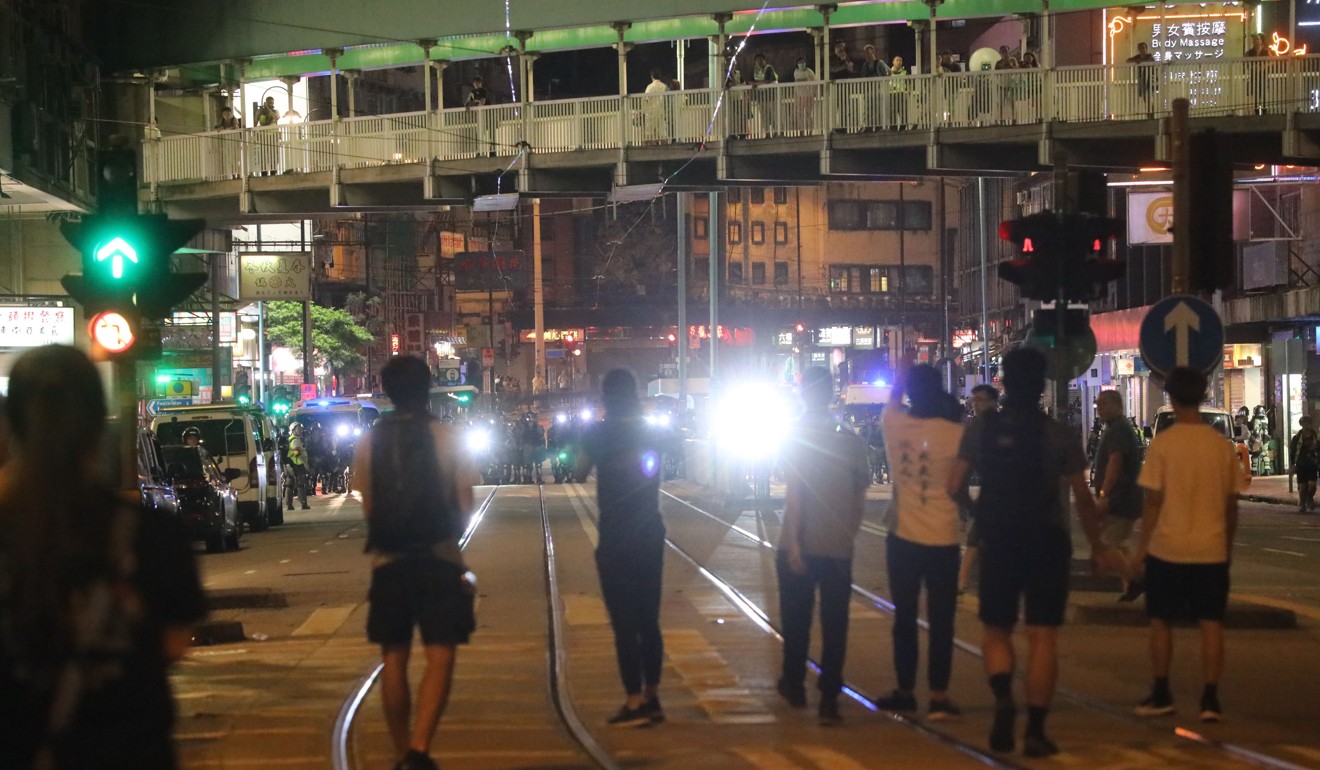 So merely forgot to take the knife out of his bag, which was understandable, he said.
Lau said he was disappointed by the arrest and urged the police to release So as soon as possible.
Police said a 9-inch metal knife was confiscated from the bag when protesters were being dispersed from King's Road. "The alleged person was wandering alongside protesters, and we had suspicions he belonged to the same gang as them, so officers stopped and searched him," said senior superintendent Li Kwai-wah of the organised crime and triad bureau.
Senior Superintendent of Hong Kong Island Ng Lok-Chun declined to explain why police searched So, given he had credentials and identified himself as a reporter.
The Hong Kong Journalists Association expressed concern over So's arrest, and urged police to explain why it was necessary to search journalists who were clearly in the process of fulfilling their newsgathering duty.
Additional reporting by Alvin Lum and Danny Mok
This article appeared in the South China Morning Post print edition as: Arrest of campus reporter causes stir