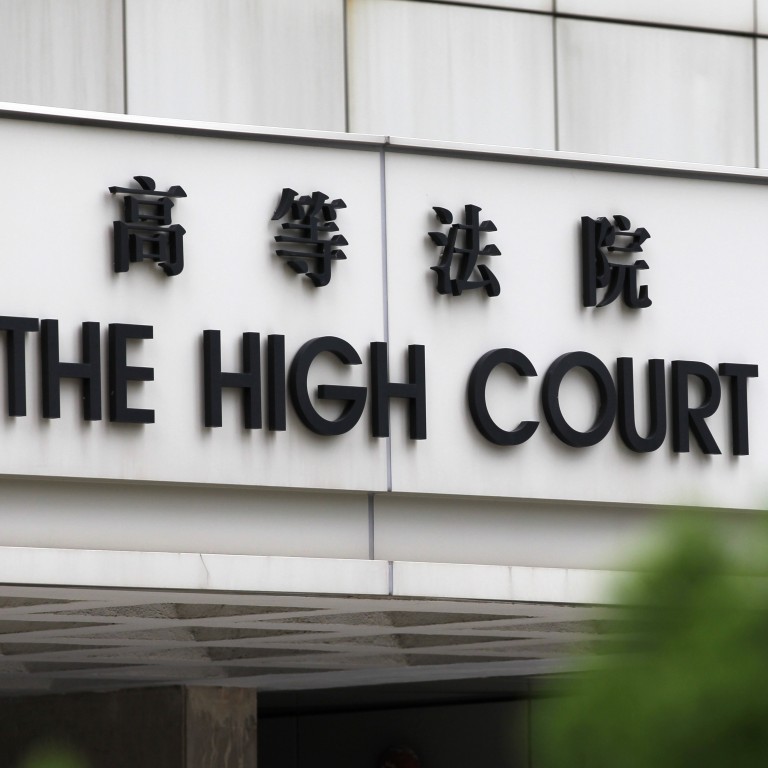 Court grants interim injunction to ban doxxing of Hong Kong police
Writ filed by the Department of Justice at the High Court seeks action against leaking of officers' personal information, or that of their families, online
Privacy watchdog has received more than 2,700 complaints of doxxing since June, with about a third involving police
Hong Kong's High Court granted an interim injunction on Friday to help protect police from doxxing by banning the publication of officers' personal details for harassment.
Department of Justice lawyer Jonathan Chang said after a closed-door hearing that the order would be effective until November 8, when a second hearing would be held to consider an extension.
The application, filed earlier in the day, was the latest move by police to counter the malicious, public display of officers' personal data, which has hurt their families as well over more than four months of anti-government protests.
Herbert Li Kam-yiu, deputy civil law officer for the justice department, said outside court that the urgent bid was made "in public interest".
He said doxxing attacks on officers had affected their work and caused psychological stress to their families who also worried about their own safety.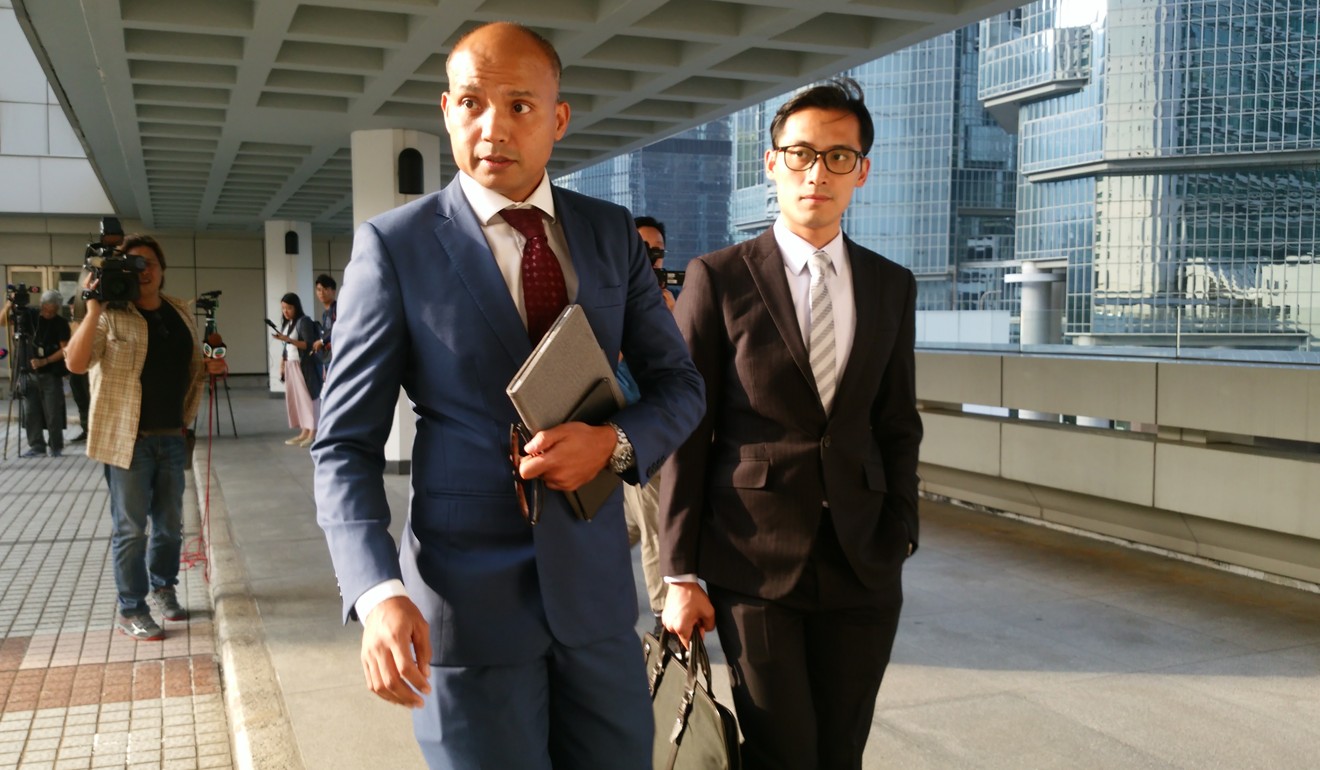 Both the government and police have not revealed the exact terms of the temporary court order, although Chang and Li said it was "more or less" similar to what was stated in their application form.
Superintendent Swalikh Mohammed of the Cyber Security and Technology Crime Bureau, who attended the hearing, gave an assurance outside court that the media would not be restricted under the injunction.
In the writ filed by the Department of Justice, the justice secretary, along with the commissioner of police – on behalf of all police and auxiliary officers in the 30,000-strong force – requested that judges forbid "using, publishing, communicating or disclosing" any personal data of officers and their families.
The writ listed 13 kinds of information which police sought to ban publication of, from names, addresses and telephone numbers to account IDs on Facebook and Instagram, car registration numbers and photographs.
The applicants called for the injunction to also forbid anyone from "intimidating, molesting, harassing, threatening, pestering or interfering with" any officer and their family, or in any way causing others to commit those acts.
Police further asked the court to order doxxers to "take all steps as may be necessary" to remove any personal information that had already been published.
In the official order granted by the court, the injunction is applicable to people who "unlawfully and willfully" disclose personal data of officers and their families.
But the temporary order did not include causing such people to erase all published personal information, according to a government press release posted online on Friday night.
The latest court order came after the Junior Police Officers' Association won an interim injunction against the publication of the electoral roll this week to combat harassment.
As of Friday, the Office of the Privacy Commissioner for Personal Data had received more than 2,700 complaints of doxxing since June, with 29 per cent involving police officers and their families, including threats against their children.
Activists, student leaders and journalists have also been doxxed, with their personal details being listed on a website hosted by a Russian domain.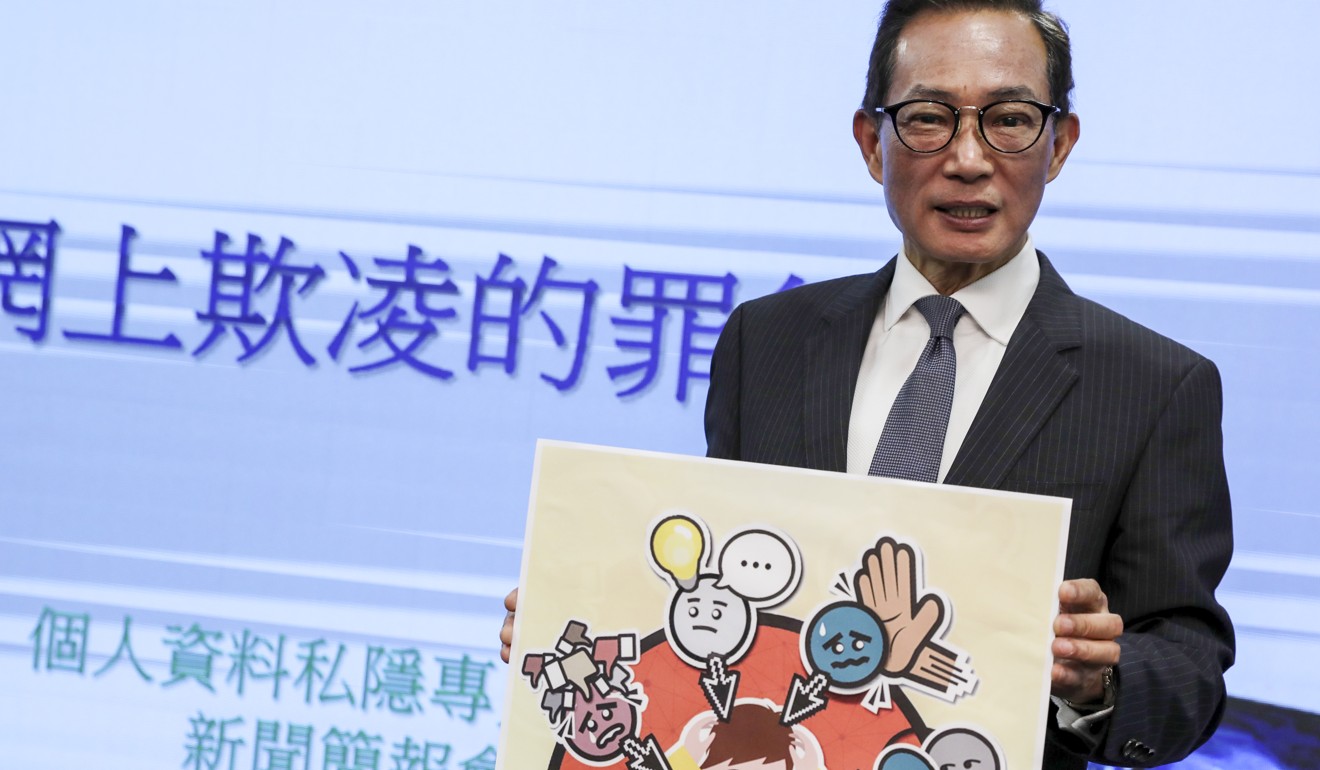 Last week, police also obtained a ban to stop anyone from occupying or defacing the disciplined services quarters and police married quarters, which have been targeted by protesters.
On Friday, the High Court extended this ban until further notice after it was told that the risks at such sites remained.
Multiple lawyers expressed concerns that the wording of the latest injunction was "broad and vague".
Although the ban targets people "who unlawfully disclose" private information, it has not defined what "unlawful" means and whether it shares the same definition described in the Personal Data (Privacy) Ordinance.
US-based lawyer Craig Choy-ki, who specialises in privacy law, said it raised questions as to whether certain exemptions listed in the ordinance would be applicable in this case.
"They need to make clarifications," he said, adding that the current wording only provided consent as an exemption.
If the exemptions from the privacy law were to apply, journalists or members of the public sharing information on the alleged abuse of power by police could be exempted on newsgathering and crime-detection grounds, according to international human rights lawyer Simon Henderson.
He found the ban on exposing certain information such as residential addresses or identification numbers justified, but questioned other aspects.
"I don't believe it is justifiable to restrict the names of police officers, their job titles or photographs as an example," Henderson said, pointing out the need for accountability.
Chinese University law scholar Stuart Hargreaves said: "The balance between the privacy rights of all individuals and the free expression rights of others is a complicated one, and perhaps not best suited to this kind of injunction."
He urged the government to consider a proper legislative remedy instead that would apply to police and protesters alike.
The Hong Kong Journalists Association said it respected the court's decision, but was concerned that it could expose the media to legal risks.
Information and technology sector lawmaker Charles Mok of the opposition camp asked why the same protection was not afforded to citizens.
But pro-establishment lawmaker Priscilla Leung Mei-fun said the injunction was necessary, given that petrol bombs had been thrown into police residential compounds.
Additional reporting by Sum Lok-kei
This article appeared in the South China Morning Post print edition as: Interim injunction granted to protect police from doxxing