Law
Get more with myNEWS
A personalised news feed of stories that matter to you
Learn more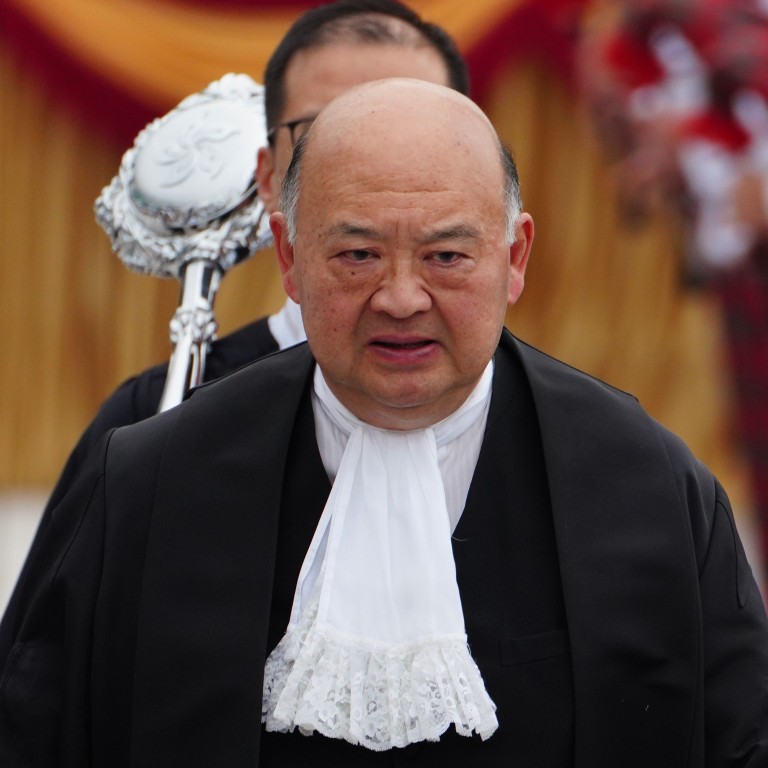 Hong Kong's chief justice sets up task force to speed up protest cases but hits back at critics who accuse courts of being slow
Panel will study how courts can cope with increased volume of cases brought about by unrest, Geoffrey Ma reveals
Ma sees the need to step up courts' ability to deal with cases quickly, after protests which have led to 6,956 arrests and 1,051 prosecutions
A task force has been set up to study how Hong Kong's courts can cope with the increased volume of cases brought about by the ongoing social unrest, the chief justice revealed on Monday, as he hit back at attacks that the system had been slow to act.
It would explore measures such as extending courts' sitting hours, Chief Justice Geoffrey Ma Tao-li said, while the judiciary would consult relevant stakeholders, including the city's two biggest lawyers' groups, the Bar Association and Law Society.
In a hard-hitting speech at the opening of the new legal year, the outgoing chief justice dismissed accusations that the courts had been tardy, stressing that while everyone was entitled to their opinion, there were many "misconceptions and misunderstandings" about court procedures.
Some government supporters have accused the judiciary of dragging its feet in meting out punishment to protesters, with Hong Kong rocked by more than seven months of
anti-government unrest
, sparked by a now-withdrawn
extradition bill
.
But Ma said many had overlooked the time it took – often weeks, if not longer – for prosecutors to bring charges. The guarantee of a fair trial, which required adequate time for the defence to prepare, was also important, he added.
"A fair trial does not mean that there must be a conviction or an acquittal depending on one's personal or political viewpoint; the outcome of a criminal trial depends on the evidence that is presented to the court," Ma said.
As of January 2, the protests had led to 6,956 arrests and 1,051 prosecutions. Ma saw the need to step up the courts' ability to deal with cases expeditiously.
He expected the burden would land on courts of all levels, especially magistrates' courts and the District Court. But he was not keen on suddenly appointing more judges.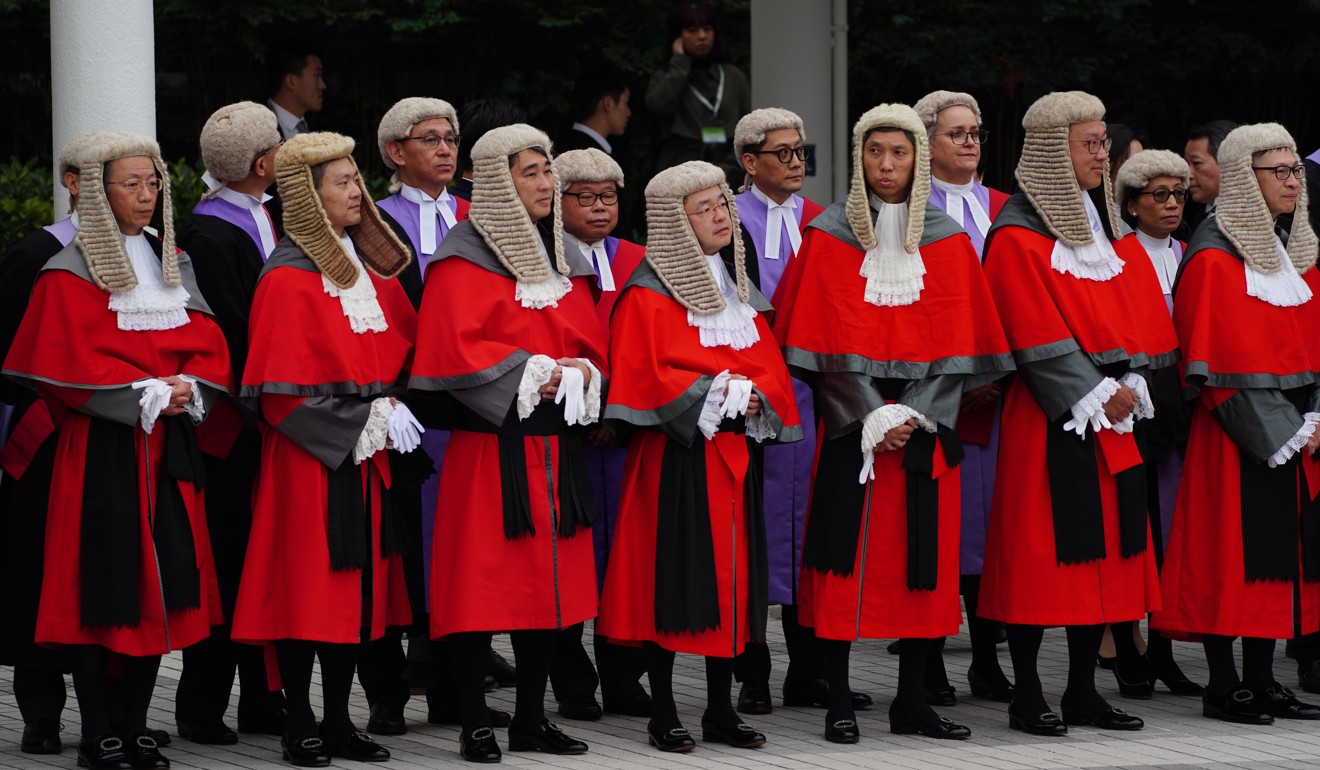 "We have to ensure the standard of the judiciary. One can't say we simply appoint more [to the bench], we have to ensure the quality," Ma said.
The chief justice, who steps down next year when he reaches the retirement age of 65, also shared his views on the right to certain freedoms, saying that while they were guaranteed under the Basic Law, the city's mini-constitution, they were not absolute.
"The enjoyment or insistence on one's rights does not, for example, provide any excuse to harm other people or their property, or to display acts of violence," he said.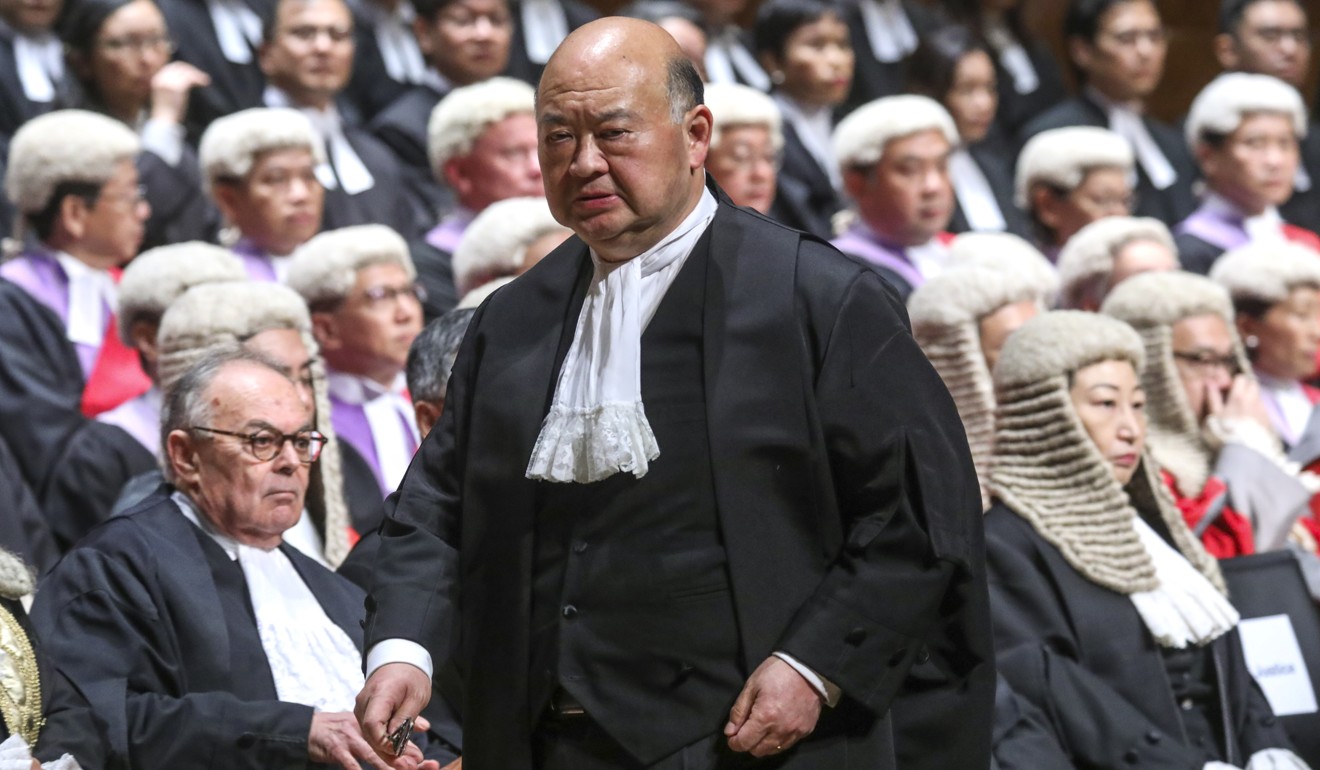 In recent months, Beijing has stepped up its rhetoric regarding local courts, asking them to help stop violence and, on one occasion, telling them they had no power to decide whether a local law complied with the Basic Law. But Ma sidestepped Beijing's remark, saying judicial independence was enshrined in the Basic Law.
Asked about his personal feelings over the past few months, Ma said he sometimes felt unhappy when watching television.
Also speaking at the ceremony was Bar Association chairman Philip Dykes, who urged the Department of Justice to take into consideration "public interest" when prosecutors decide whether to bring a case to court, instead of doing so based just on sufficient evidence to secure a conviction.
"The prosecutor's looking beyond the four corners of a charge sheet to other matters, both personal to the person charged … is a part of the rule of law," Dykes said.
He clarified in a later comment that the department could exercise its discretion not to prosecute those who might have committed non-violent crimes.
But Dykes said that, even with his suggestions, he expected many cases to still land in court.
He said Ma had not yet approached him about the task force, but looked forward to hearing details about it.
Secretary for Justice Teresa Cheng Yeuk-wah reflected on what she described as a "state of turmoil" in Hong Kong last year. "When disarray such as unchecked acts of violence and vandalism prevails, it will be rule of mob, not rule of law," she said.
She cited a judge's words when he recently granted an injunction order to restrain doxxing attacks and harassment against police.
"Criminal activity does not cease to be criminal activity simply because the actor believes himself or herself to be acting for a particular, perhaps higher, cause," she said.
Cheng stressed that the department took its constitutional role to bring prosecutions free from interference seriously, adding all decisions were made after taking into account the available evidence, applicable laws and the principles set out in the Prosecution Code.
She did not respond to questions about Dykes' suggestions when she left. Nor did David Leung Cheuk-yin, the director of public prosecutions.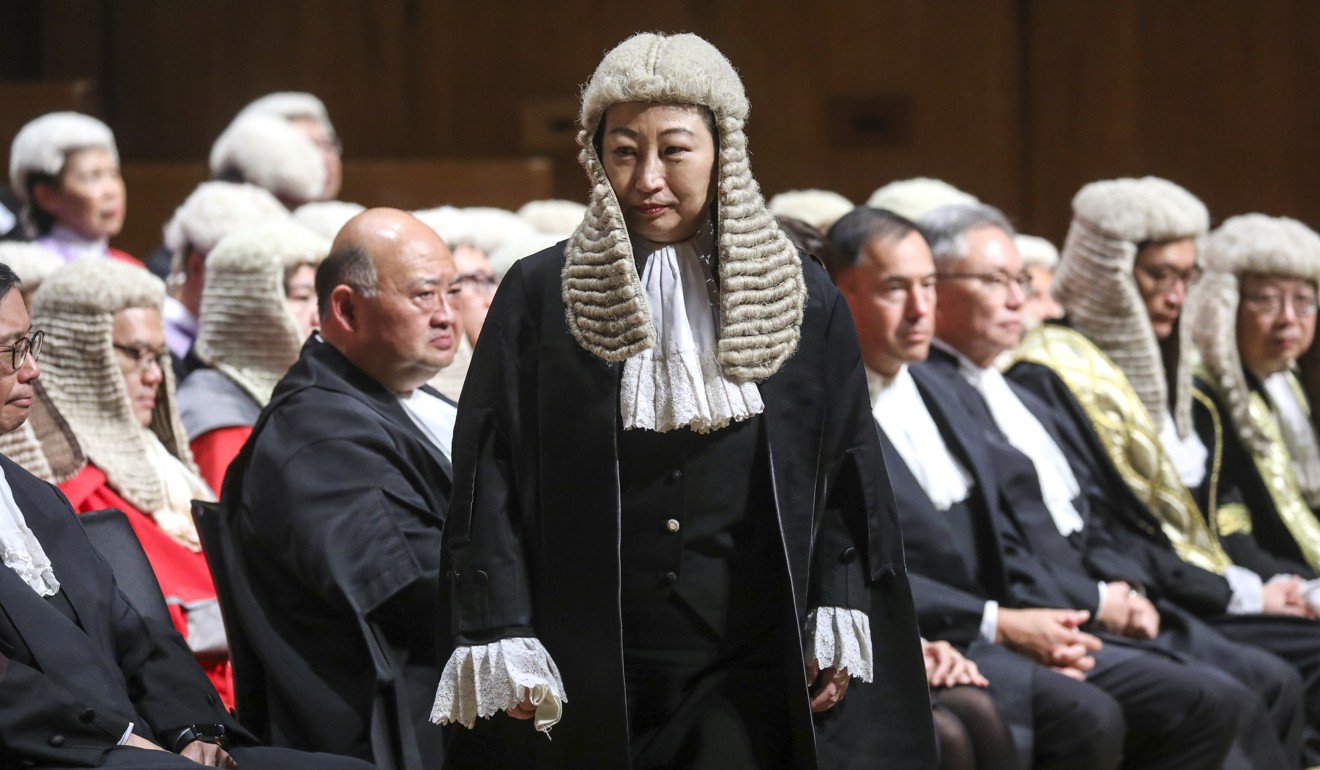 One judge, who wished to remain anonymous, said the benches were short-handed and could barely cope with the amount of cases in recent months.
He said that while it would be desirable to deal with cases in good time, it was of utmost importance to ensure a fair trial for all parties.
Former Bar Association chairwoman Winnie Tam Wan-chi said she agreed the department could use its discretion – just as it would for non-protest incidents – to avoid a large increase in cases.
But she echoed the chief justice's comment that rights were not absolute.
Legal sector lawmaker Dennis Kwok said it was reasonable for the judiciary to speed up hearings and extend court hours for protest cases when necessary.
He added Dykes was merely reminding the public that prosecutions must be made in the public interest, which was an essential element of the rule of law.
This article appeared in the South China Morning Post print edition as: task force to speed up protest hearings