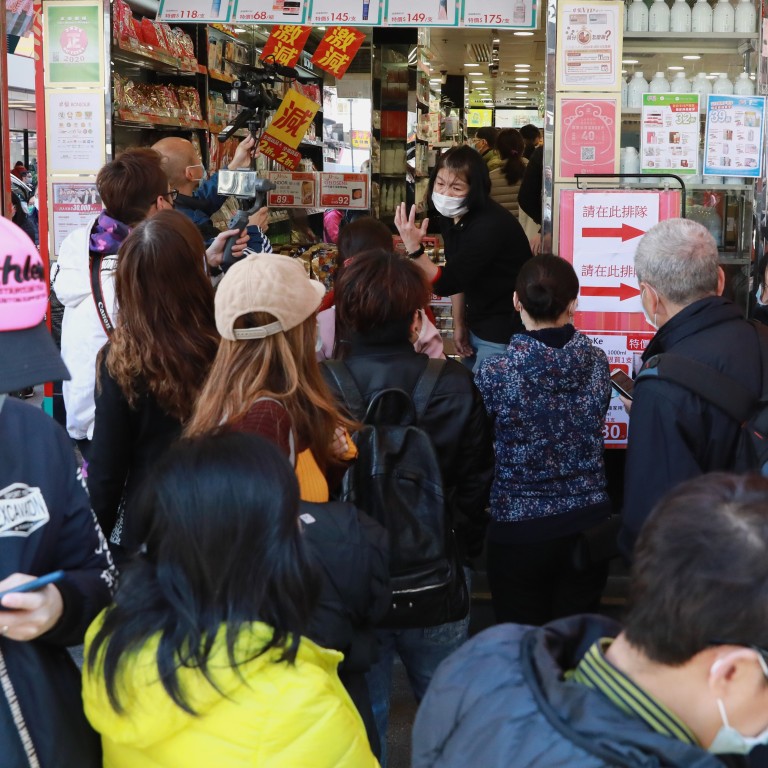 Public warned of online scams and dubious products amid Hong Kong's mask-buying frenzy as coronavirus fears continue
Source says bank alerted police to a case in which 3,000 people were duped into buying masks online, with account of suspect later frozen
Customs seizes 68,000 masks with manufacture date indicated as March 2020
Hong Kong authorities have urged the public to be cautious amid the frenzied buying of masks in a city gripped by the coronavirus outbreak, as there have been online scam cases and seizures of suspicious products.
In the past two weeks, police recorded five complaints in which customers had paid for surgical masks in social media platform transactions but did not get their items.
A police source also said the force was alerted by a bank over how 3,000 people had bought surgical masks online, with purchases ranging from several hundred Hong Kong dollars to HK$1,000 (US$129). The sales were not honoured and dismayed customers could not reach the seller. The bank account involved in the case was frozen.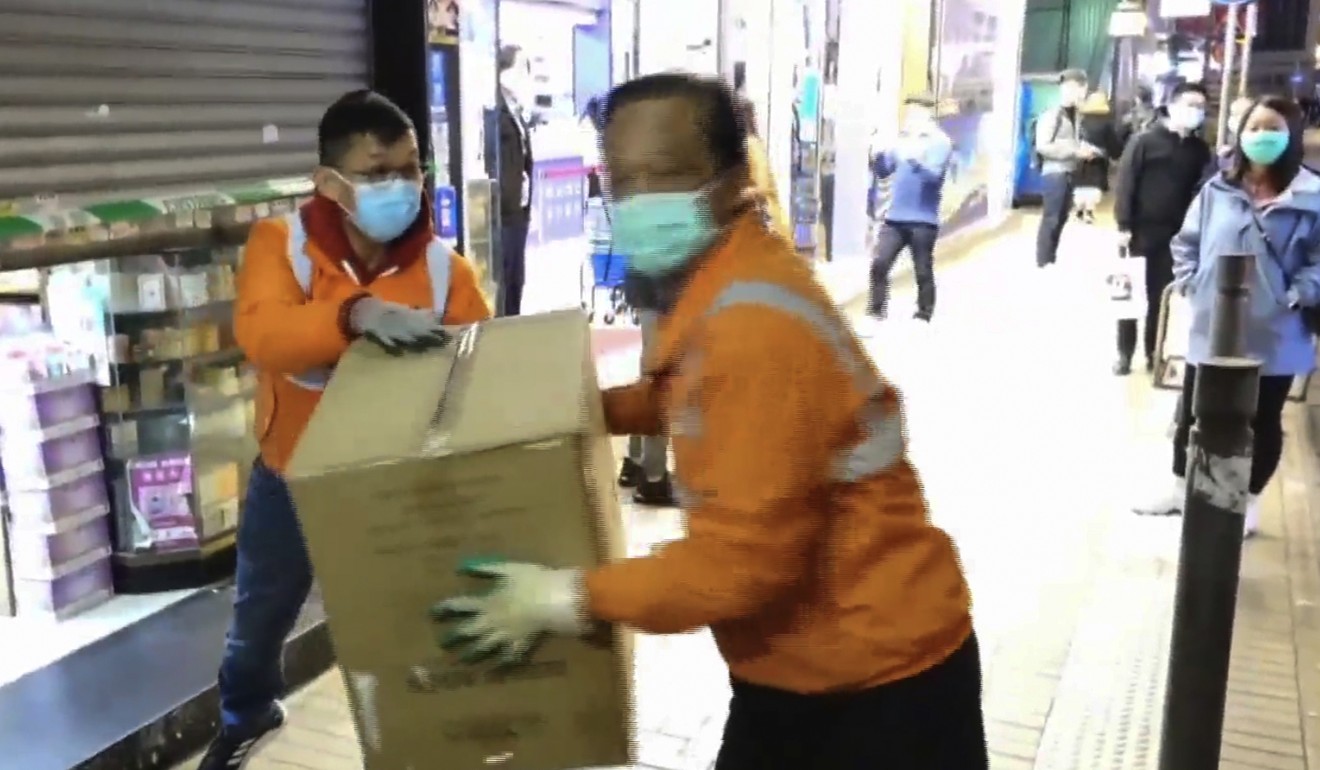 The source showed screen captures of Facebook messages in which a user was offering Hong Kong buyers masks from Thailand, but later claimed his or her bank account was frozen and payments would be refunded.
Separately, customs officers seized 68,000 surgical masks from a dispensary on Nelson Street in Mong Kok, and arrested a 27-year-old suspect over a breach of the Trade Descriptions Ordinance.
Authorities had yet to examine the masks or determine their effectiveness, but noted they had odd dates of manufacture indicated – in March, which is two months away. A box of 50 such masks was priced at HK$280, but it was unclear how many were sold.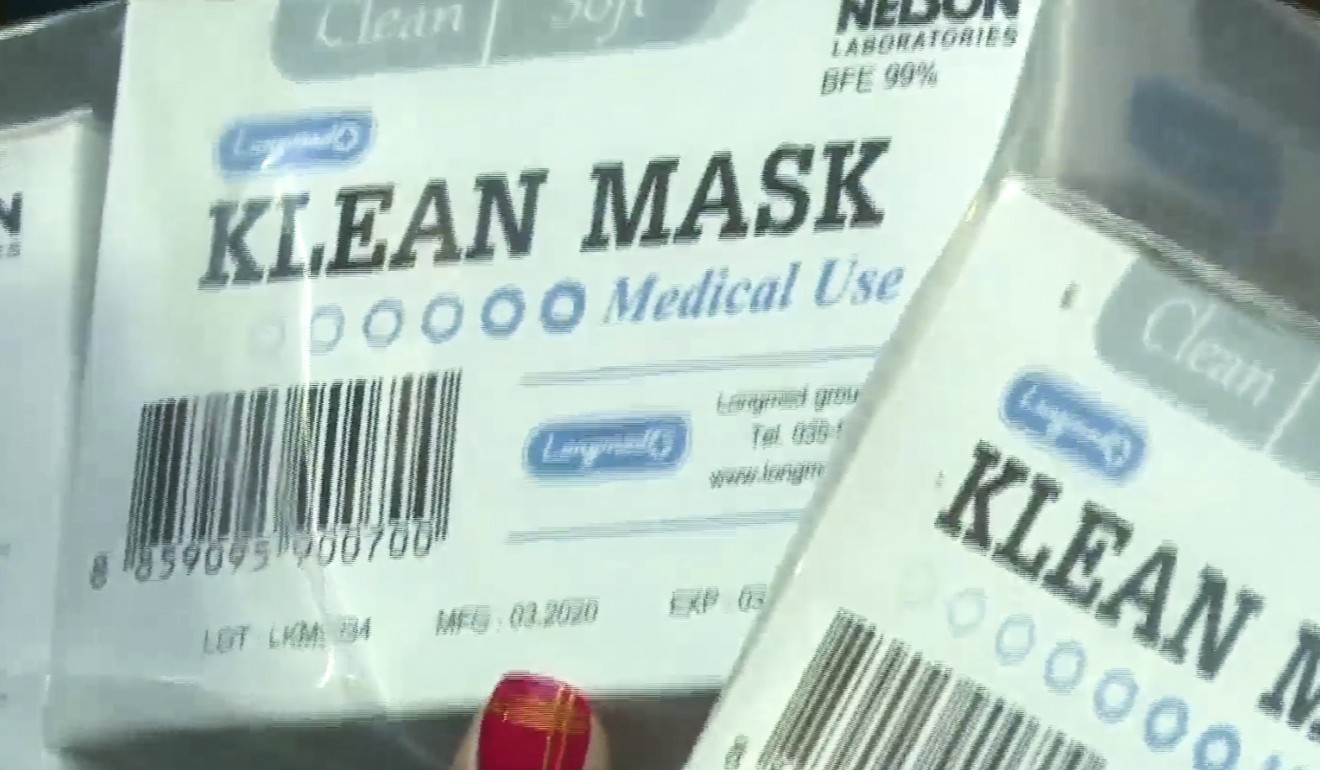 The news came as thousands thronged dispensaries across the city on Thursday for masks amid a shortfall.
Customs officers inspected more than 1,300 retail outlets in a four-day operation from Monday, posing as customers to test if such products were brand new or reused, as reported by local media earlier.
Meanwhile, a 56-year-old worker at Princess Margaret Hospital was arrested for allegedly stealing items from a ward, including 14 surgical masks, 22 pieces of N95 respirator masks and some surgical gloves after police were alerted at about 6pm on Thursday.