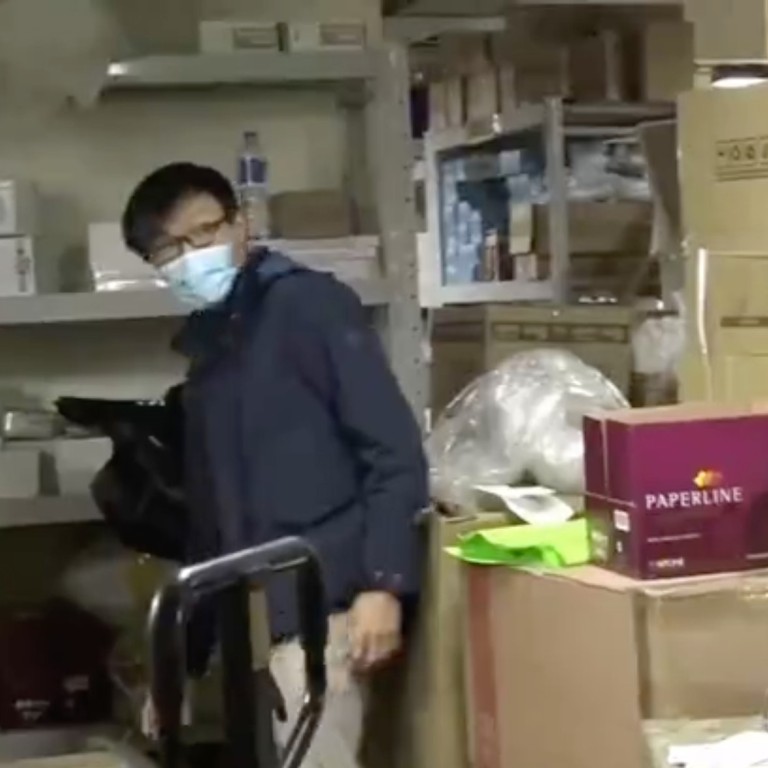 As residents clamour for surgical masks in coronavirus-hit Hong Kong, 25,000 stolen from warehouse
Break-in at Yau Tong industrial building comes as worried residents queue outside pharmacies across the city for protective supplies
Thieves made off with 25,000 surgical masks from the stock of a Hong Kong businesswoman on Friday, as panicked residents stocked up on the face coverings amid fears of a local coronavirus outbreak.
The 25 boxes, containing 1,000 masks each, reached the city from Thailand on Wednesday and were stored in a warehouse at Wah Fai Industrial Building on Sze Shan Street, Yau Tong, intended for sale online.
The woman who runs the online store called police at about 5pm on Friday after discovering that they had disappeared.
Officers found no signs of a break-in at the site.
The theft came as Hongkongers queued overnight outside pharmacies across the city for masks, amid a shortfall as the number of people confirmed as infected with the deadly virus grew.
The businesswoman, 29, ordered 100 of the boxes – a total of 100,000 masks – from Thailand on the eve of Lunar New Year. The delivery arrived on Wednesday.
She said she had planned to sell the stock on e-commerce platform HKTVmall, at HK$80 (US$10) to HK$100 for a pack of 50. She said she hoped the people who stole them would not profiteer with them, but give them to those in need.
On Thursday, a 56-year-old worker at Princess Margaret Hospital was arrested on suspicion of stealing items from a ward, including 14 surgical masks, 22 N95 respirator masks and some surgical gloves.