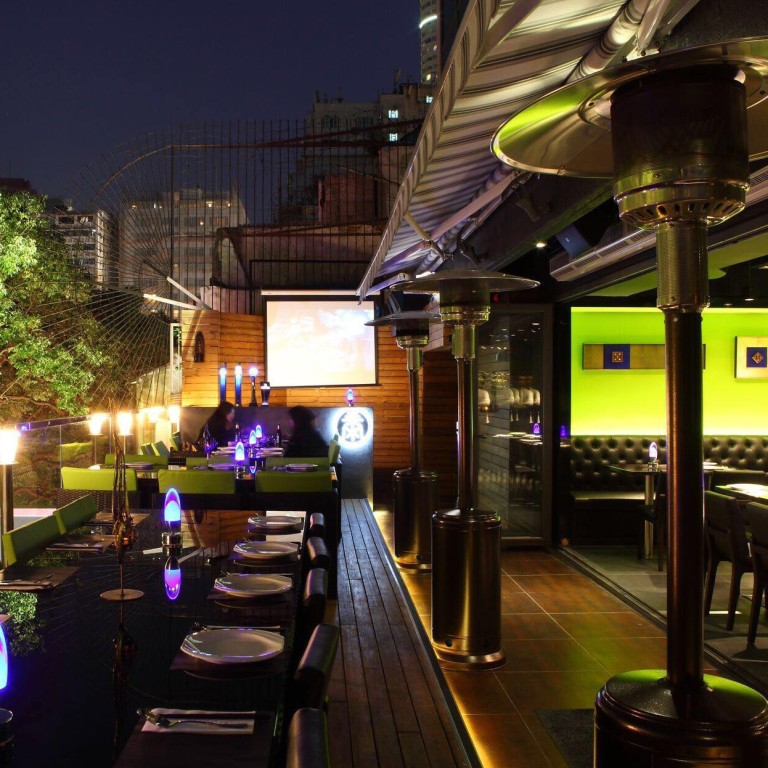 Coronavirus: bar manager jailed after breaking Hong Kong lockdown laws to throw a birthday party
Lo Wai-shing, who runs Thai Master in Tsim Sha Tsui, had 64 guests inside his bar when police raided the premises on April 8
He was jailed for a week by acting principal magistrate Ada Yim at Kowloon City Court
A Hong Kong bar manager who flouted a government order to close for 14 days was jailed for a week on Thursday, the first such conviction since the rule was brought in to combat the
coronavirus pandemic
.
Kowloon City Court heard that Lo Wai-shing, 23, had opened the bar to allow 64 guests to throw a party in the early hours of April 8, six days after the government ordered the shutdown of all bars and pubs in the city.
Lo, who runs the Thai Master bar in Tsim Sha Tsui, admitted in court to violating the directive so he could celebrate a friend's birthday.
Acting principal magistrate Ada Yim Shun-yee criticised the defendant for his "premeditated" offence, noting he had locked the front entrance of the bar and allowed his guests to enter via a back door to avoid being caught.
"The restrictions on social gatherings kicked in because of public health reasons, but the defendant opened his bar for business wishing he could get away with it through luck," Yim said.
The government ordered all bars and pubs to be closed down for a fortnight from April 3, in the hope of minimising social contacts in the community amid a continuous rise of confirmed Covid-19 infections in the city. The ban was later extended until April 23.
Eleven other types of premises, including game centres, karaoke rooms and beauty parlours, were also ordered to close.
The maximum penalty for breaking the new law is six months in prison and a fine of HK$50,000 (US$6,500).
Prosecutors said that at 2am on April 8, police officers patrolling the area noticed the sound of music and talking emanating from Lo's bar, despite the front door being closed.
Upon entering the 1,000 sq ft premises with a search warrant, officers found 64 guests drinking and eating. Lo, who was on the lookout for police at the back door, was later arrested.
The guests, aged 14 to 60, will be issued a summons for breaking social distancing rules.
Meanwhile, in another court in the same building, the manager of a game centre in To Kwa Wan was charged with flouting the health directive and running a gambling racket on the premises.
Fu Po-man, 50, was accused of failing to comply with the government's order to close down entertainment facilities when he opened his premises for business on Wednesday. He was also charged with operating a gambling establishment at the site.
Prosecutors asked to adjourn the case until May 28 for police to seek legal advice. Fu was granted bail at HK$500.
This article appeared in the South China Morning Post print edition as: Bar boss jailed for a week for defying pub closure order