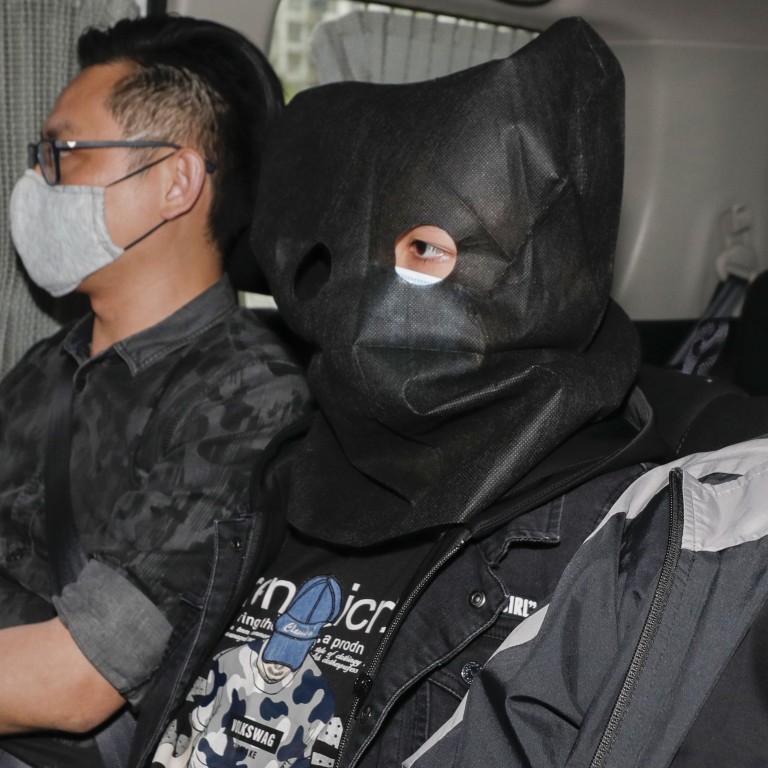 Two teens charged with murder of elderly man during Hong Kong protest clashes
Pair appear in court on charges of murder, rioting and wounding with intent
Luo Changqing was hit with a brick during a row between anti-government demonstrators and local residents in November
Two teenagers have been charged with the murder of a 70-year-old cleaner who was hit on the head with a brick during a clash between Hong Kong anti-government protesters and other residents last year.
Student Chan Yin-ting, 16, and Kelvin Lau Tsz-lung, who is 17 and unemployed, were taken on Wednesday to Tuen Mun Court, where they also faced charges of rioting and wounding with intent.
Luo Changqing was hurt when protesters clashed with local residents on Lung Wan Street outside Sheung Shui MTR station on November 13. The court was not told the reason for the conflict.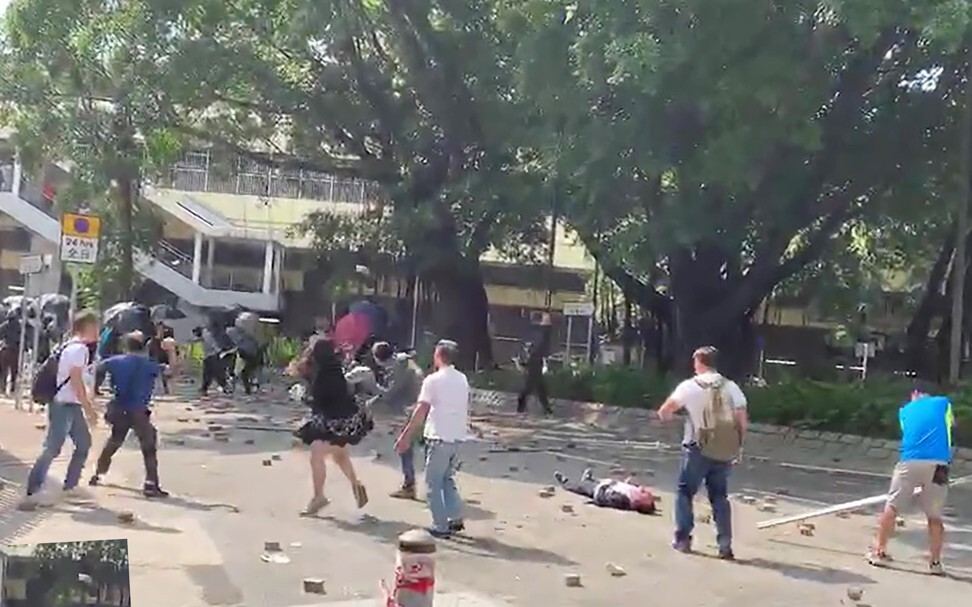 Luo was sent to Prince of Wales Hospital in Sha Tin but never regained consciousness. He died the next day.
Court documents said Chan and Lau carried out the killing, along with others, who remained unidentified. It was not mentioned in court, however, whether the duo were believed to have landed the fatal strike on Luo.
In addition, the duo were accused of taking part in a riot at the same location that day. They also, prosecutors alleged, unlawfully and maliciously injured a 61-year-old man, who was only identified as X.
The case was adjourned to June 1 at Eastern Court, where prosecutors will apply to transfer the case to the High Court. Chan and Lau will be remanded in custody.
Dozens of people turned up to witness proceedings. Some raised their fists in support when the two defendants left the court.
While murder is only punishable by life imprisonment, the court can give a shorter term to a murder convict who was aged below 18 at the time of the offence.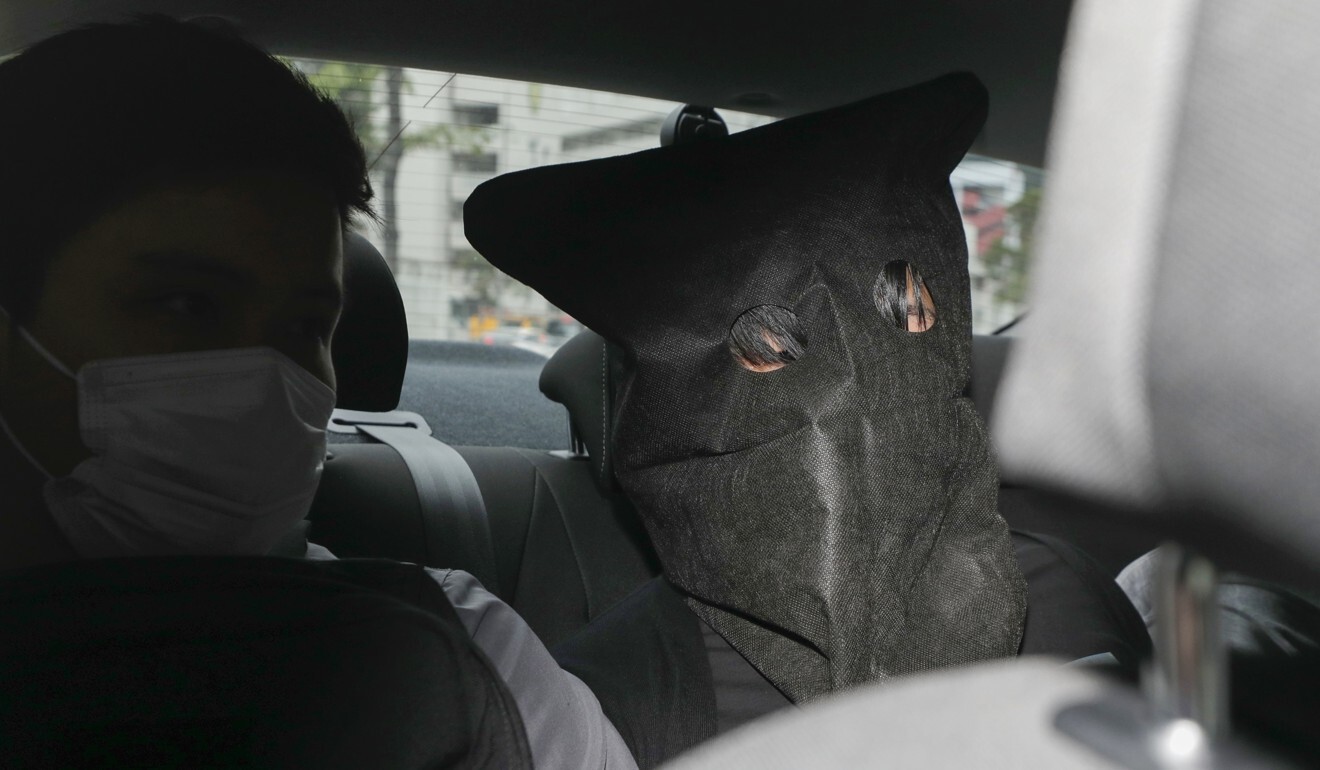 Before the court hearing, police said the pair were among six teenagers arrested in December in connection with Luo's killing.
Three of those held, who were all aged between 15 and 18, were male and the rest female.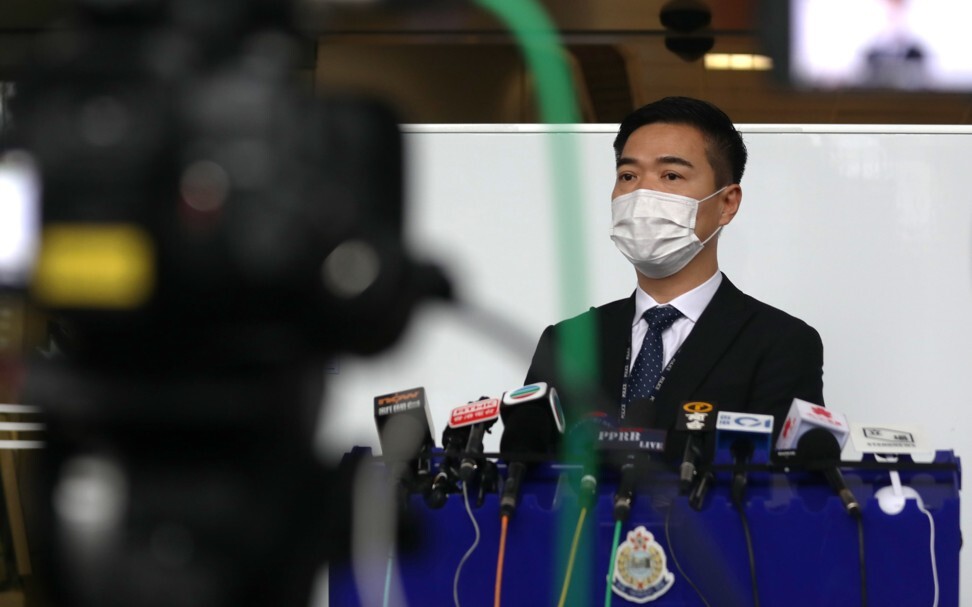 Senior Superintendent Chan Tin-chu of the New Territories North regional crime unit, said: "The investigation is still ongoing. We believe some [involved in the case] are still at large."
He added that the HK$800,000 (US$102,564) police reward for information on the case still applied.
This article appeared in the South China Morning Post print edition as: Teens charged with murder of cleaner in unrest