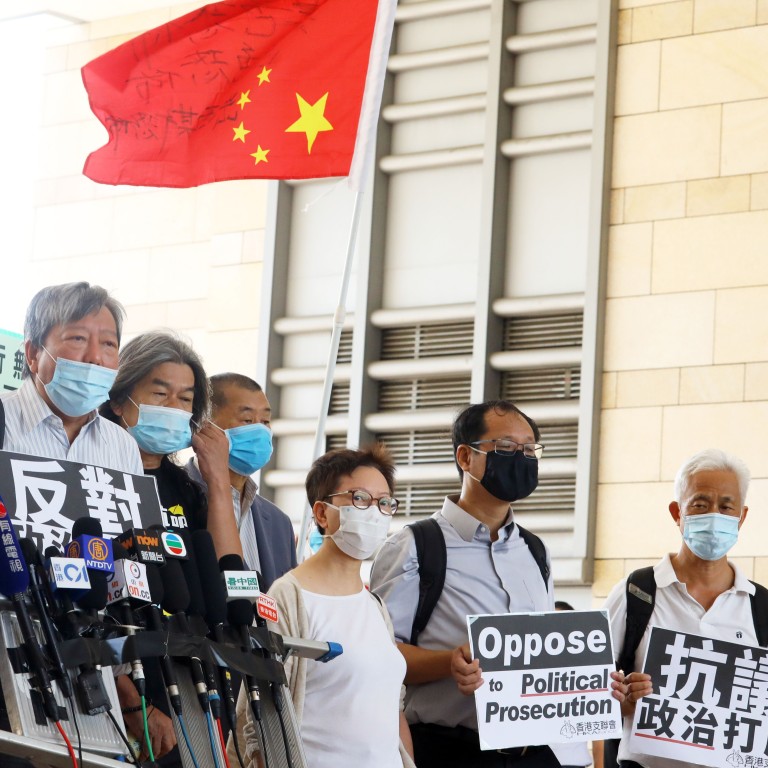 Hong Kong protests: opposition activists facing range of criminal charges drop legal challenge against court switch
Group including media tycoon Jimmy Lai had considered judicial review against decision to move trial to District Court
New venue means 15 defendants face tougher sentences if convicted
Some 15 Hong Kong opposition figures charged with a variety of offences in connection with last year's
anti-government protests
could face tougher punishments, after they dropped a proposed challenge against the transfer of their case to a higher court.
Prosecutors told West Kowloon Court on Wednesday that the group, charged over four unauthorised rallies between August and October, would not launch judicial review proceedings against the decision to move the trial to District Court.
Defence lawyers said at a hearing last month the allegations were not serious enough to warrant a trial in the court, where their clients could be subject to stiffer penalties if convicted.
While the reason for the defendants' change of mind was not revealed in court, their lawyers were believed to have made the decision because they thought the chances of winning were slim.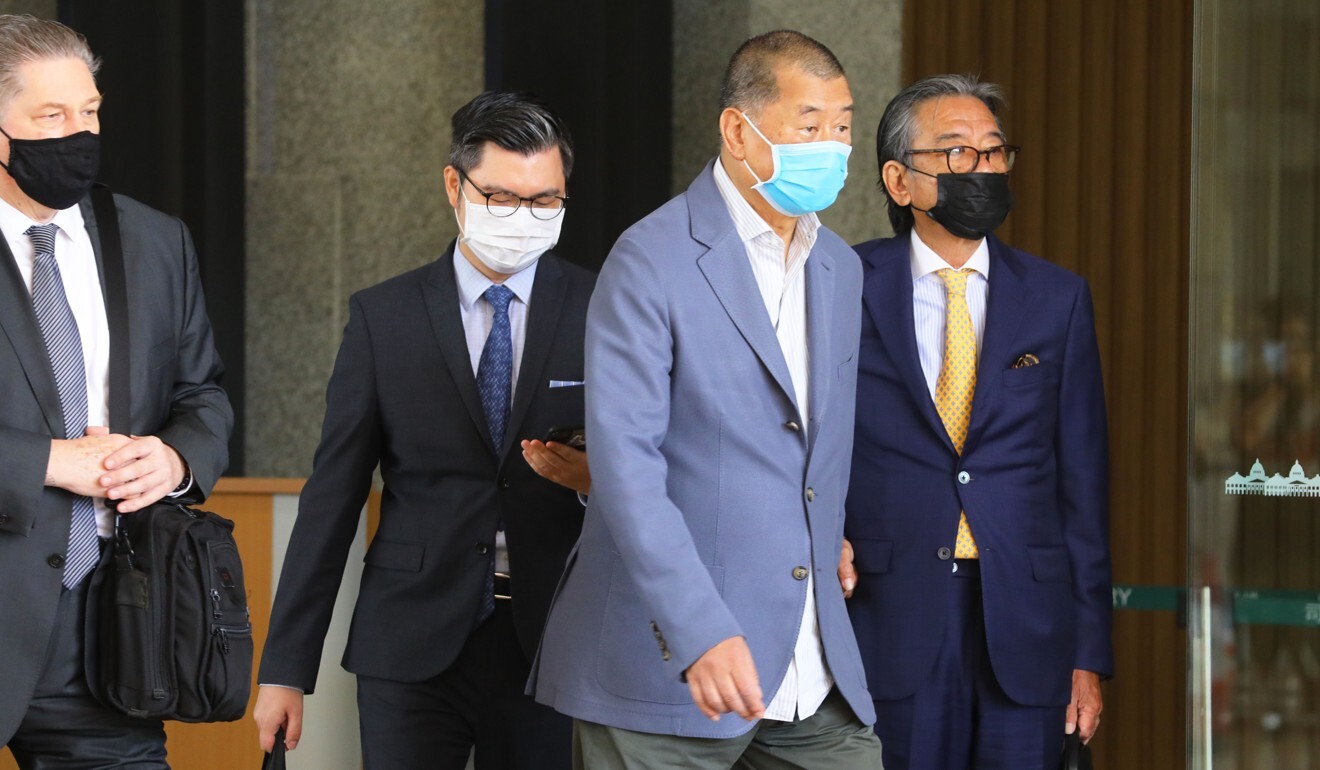 The accused, including media tycoon
Jimmy Lai Chee-ying
, as well as incumbent and former opposition lawmakers and activists, face 61 charges, which some think are an attempt to silence dissent.
Police have denied that there were any political motives behind their action.
The charges include: organising an unauthorised assembly, knowingly taking part in an unauthorised assembly, and incitement to knowingly take part in an unauthorised assembly.
The offences all carry a maximum sentence of five years in prison, but each is capped at two years in the magistrates' courts.
Prosecutors applied to move the case to the higher court, where a judge can impose the maximum jail term in sentencing.
Other defendants include lawmaker Leung Yiu-chung and nine former legislators – Martin Lee Chu-ming, Albert Ho Chun-yan, Lee Cheuk-yan, "Long Hair" Leung Kwok-hung, Cyd Ho Sau-lan, Sin Chung-kai, Yeung Sum, Margaret Ng Ngoi-yee and Au Nok-hin.
Activists Figo Chan Ho-wun, Richard Tsoi Yiu-cheong and Raphael Wong Ho-ming were also charged.
The 15 face two to eight counts stemming from the processions which took place on August 18 and 31, as well as October 1 and 20 last year.
Meanwhile, veteran activist Koo Sze-yiu has been prosecuted for waving an inverted Chinese flag daubed with graffiti outside court before Wednesday's hearing. The graffiti read: "Black terror. White terror. Fascist terror."
Police said they would lay one count of desecrating the national flag against the 74-year-old man at the same court on Thursday morning.
He has been jailed seven times for desecrating the national flag. He was last jailed for six weeks for writing slogans on the Chinese flag before tearing it apart during a 2018 protest.
This article appeared in the South China Morning Post print edition as: Protest activists drop legal challenge to court switch