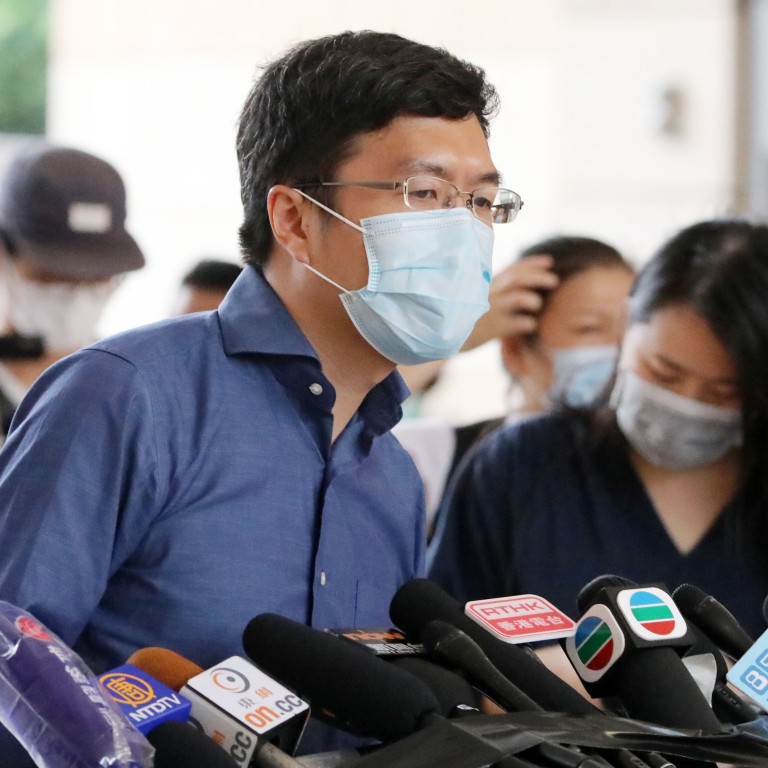 Hong Kong protests: ex-lawmaker Au Nok-hin to plead guilty to illegal assembly charges, faces five years in jail
Lawyers for former lawmaker Au Nok-hin tell court he will plead guilty to organising and taking part in an unauthorised assembly last year
Ten of the other 14 defendants, including media tycoon Jimmy Lai and prominent barrister Martin Lee, will plead not guilty
Former lawmaker Au Nok-hin, one of 15 opposition figures prosecuted over last year's anti-government protests in Hong Kong, faces up to five years in jail after his lawyers told a court he would plead guilty to organising and taking part in an unauthorised assembly during the social unrest.
Lawyers for 10 of the other defendants, including media tycoon Jimmy Lai Chee-ying and prominent barrister Martin Lee Chu-ming, said on Thursday their clients would plead not guilty, and intended to challenge the legality of their prosecution at the trial.
The remaining four – legislator Leung Yiu-chung, former lawmaker "Long Hair" Leung Kwok-hung, and activists Avery Ng Man-yuen and Richard Tsoi Yiu-cheong – would need further time to decide whether to plead guilty to their charges as they were applying for legal aid, District Judge Justin Ko King-sau was told.
The 15 were asked in court for the first time to indicate whether they would plead guilty to the 61 charges they faced over four banned rallies last year, before they formally entered a plea.
They each face two to eight counts stemming from demonstrations which took place on August 18, August 31, October 1 and October 20.
The case has been moved to the District Court, where the defendants face up to five years in jail if convicted, but the first pretrial hearing on Thursday took place at the more spacious West Kowloon Court.
Among the charges are organising an unauthorised assembly, knowingly taking part in an unauthorised assembly, and incitement to knowingly taking part in an unauthorised assembly. Each carries a maximum jail term of five years.
Ko was told that Au intended to plead guilty to two counts over the August 18 assembly in Victoria Park, where the police rescinded their approval for the protest after protesters who hoped to enter the park were left stranded on the streets due to an unexpected turnout.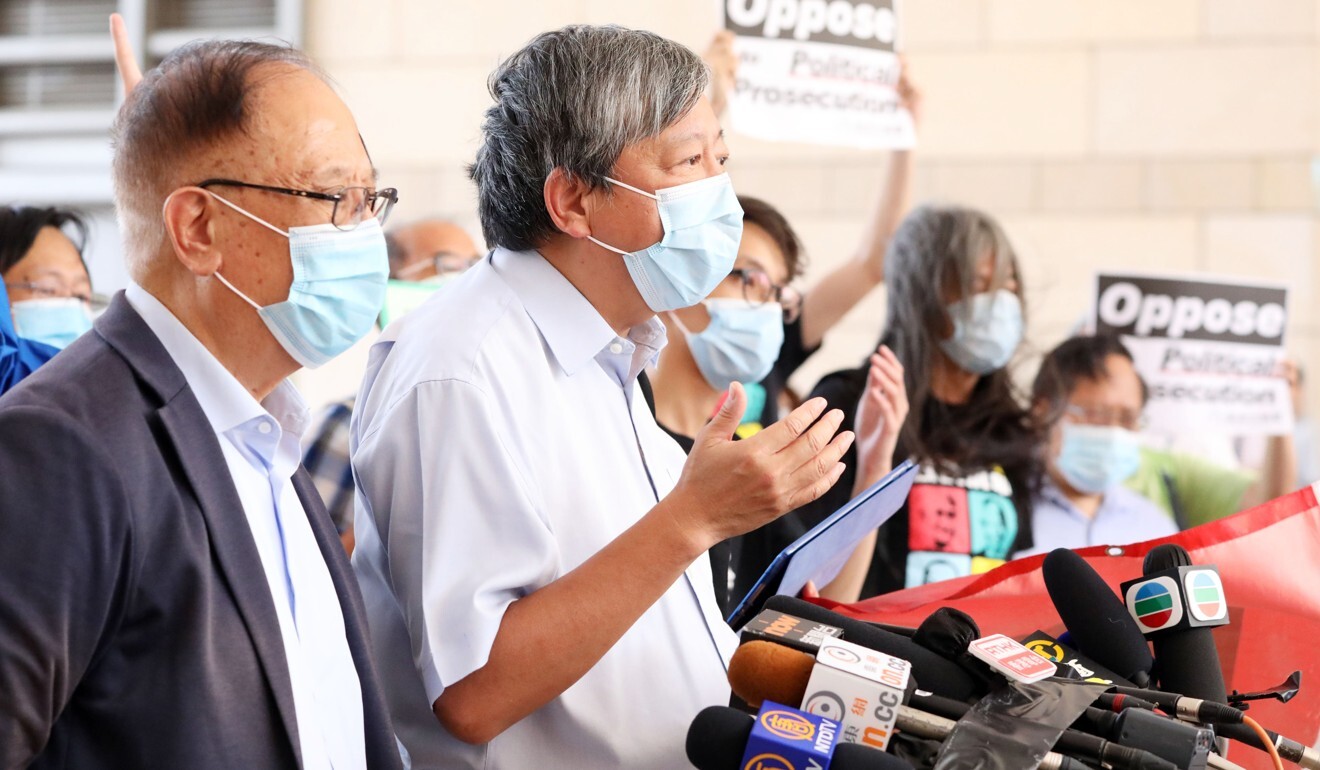 Lawyers for the 10 who intended to deny the accusations said they would challenge the constitutionality of section 17A of the Public Order Ordinance – the provision which they were said to have violated – by arguing the law had disproportionately infringed on their personal rights.
Defendants who remain defiant also include former legislators Albert Ho Chun-yan, Lee Cheuk-yan, Cyd Ho Sau-lan, Sin Chung-kai, Yeung Sum and Margaret Ng Ngoi-yee, and activists Figo Chan Ho-wun and Raphael Wong Ho-ming.
Parties on both sides also discussed procedural matters on Thursday, including whether to have separate trials for the various protests, but could not reach a consensus.
The judge adjourned the case to September 18 to allow time for the defence counsel to draft their arguments on the disputed legislation.
He also excused Au from appearing at the next hearing, and ordered him to make a formal plea at the District Court on December 23.
This article appeared in the South China Morning Post print edition as: Ex-lawmaker Au to plead guilty to illegal assembly