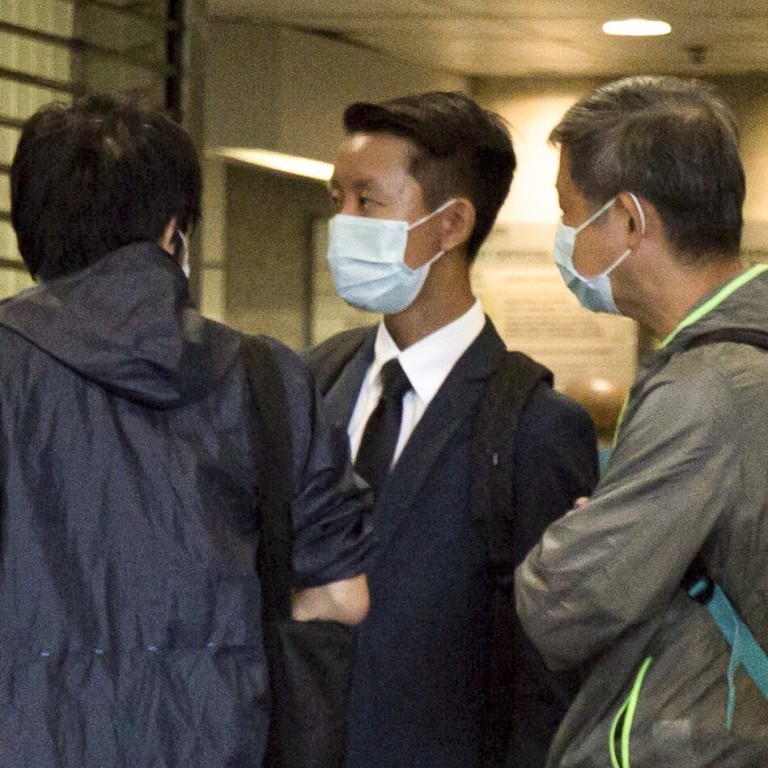 Hong Kong teen cleared of weapons charges after court finds police officer failed to present whole account of arrest
Wong Chi-yan, 17, was arrested during a protest in Central last November and accused of possessing a laser pointer and spray paint for unlawful purpose
But Eastern Court Magistrate Stanley Ho Chun-yiu calls officer an unreliable witness, pointing to several problems with his handling of the incident
A Hong Kong student charged with carrying a laser pointer and spray paint during an anti-government protest last year has been acquitted after the magistrate found the arresting officer failed to present the entire truth about the arrest.
Eastern Court Magistrate Stanley Ho Chun-yiu cleared 17-year-old Wong Chi-yan of two counts of weaponry offences after determining the prosecution had failed to prove beyond reasonable doubt the student kept the seized items for unlawful purpose.
Wednesday's trial heard that Wong was among 50 black-clad demonstrators gathering next to Central's Soho area in the evening of November 2, when protests broke out across Hong Kong Island as part of months-long
social unrest
, sparked by a now-abandoned
extradition bill
.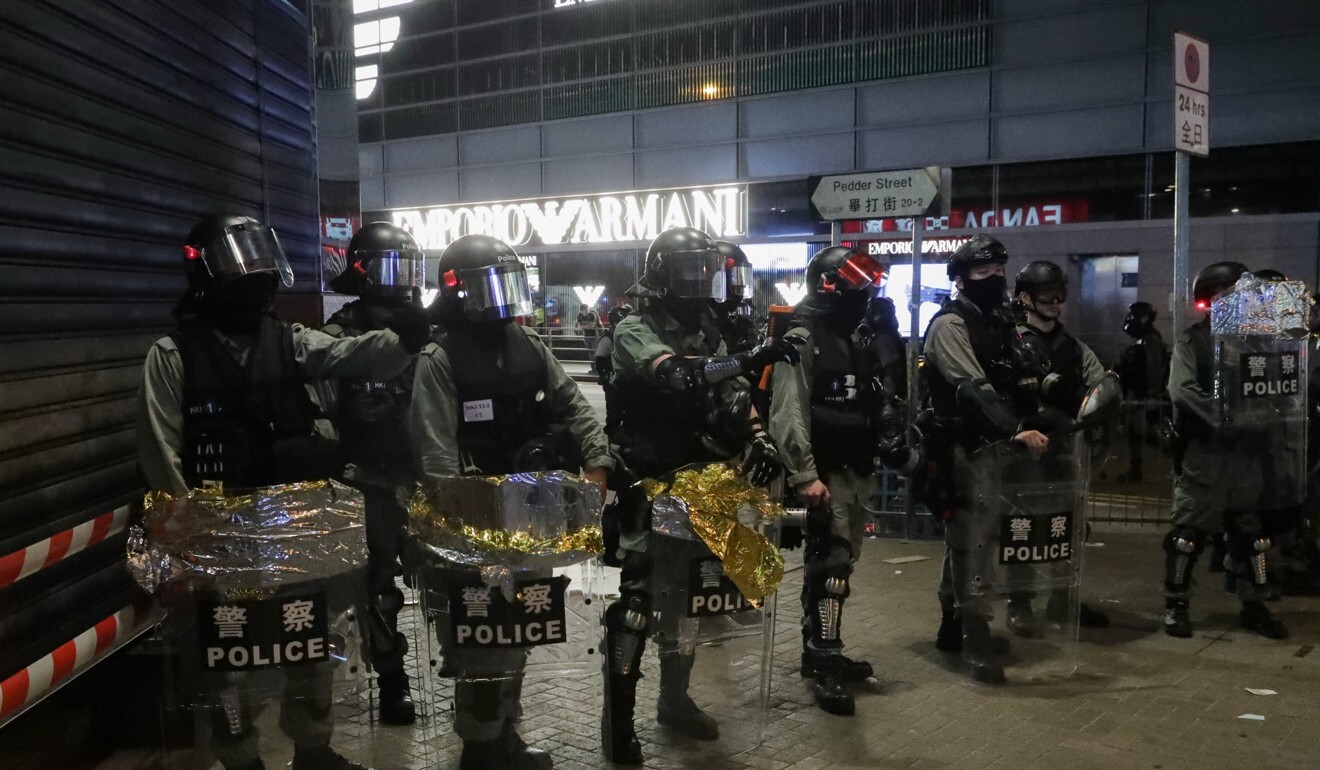 Constable Mak Ho-san, who arrested the defendant, testified he intercepted Wong on Wyndham Street after spotting him instructing other protesters to flee. When Wong tried to get away, he and Mak fell to the ground, and the officer tied his hands and detained him.
Under cross-examination by defence counsel David Chu Po-tin, Mak admitted he did not witness Wong nor other protesters committing any offences at the scene.
Although he saw some protesters carrying iron pipes, Mak said he did not give chase because his focus was solely on stopping the defendant.
The officer further admitted he did not write down the circumstances of the arrest, before apologising to the magistrate for not remembering the details.
In his ruling, Ho cast doubt on the officer's decision to prioritise Wong's arrest over stopping the pipe-wielding protesters, who the magistrate said should have appeared more suspicious than the student who was merely wearing safety gloves.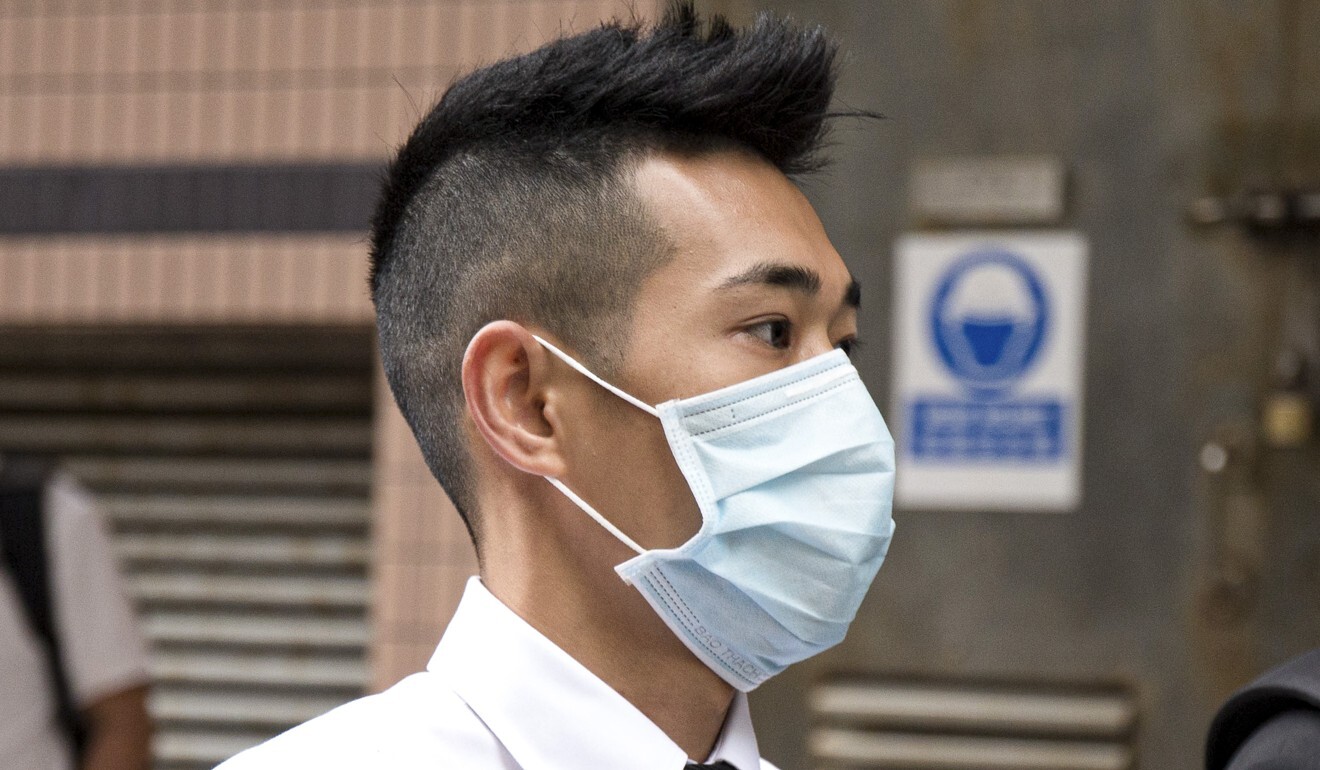 It was also unreasonable for Mak to omit Wong's alleged offence of resisting police in his written record of the November encounter, Ho said.
"I have reservations about whether [the arresting officer] had told the court the truth of the incident," Ho said, adding he found the officer an unreliable witness.
The magistrate cleared Wong of possessing an article with intent to damage property in relation to the spray paint, and possessing an offensive weapon in a public place over the laser pointer.
Ho's recent rulings in cases stemming from the anti-government protests have drawn criticisms of bias from the pro-establishment camp. He will not adjudicate similar cases in the coming few months, as he was appointed a temporary deputy registrar of the High Court, serving from September 18 to June 17 next year.
The judiciary said in a statement on Tuesday the appointment was made "for normal operational purposes and is not connected with either the said complaints or recent events".
The statement also sought to reassure that judges applied the law without political consideration when handling cases.