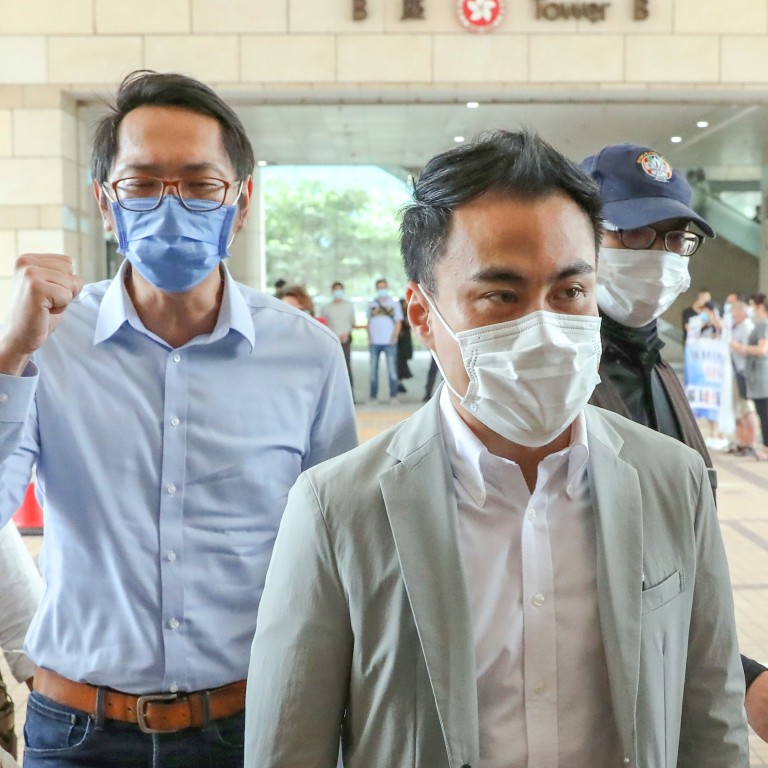 Pro-Beijing lawmaker denies assaulting rival during chaotic Hong Kong legislative meeting in private prosecution case
Kwok Wai-keung maintains he did not attack Raymond Chan during House Committee session last May
Denial comes as court rejects request from justice department for more time to consider weighing in on private prosecution
Pro-Beijing lawmaker Kwok Wai-keung has denied assaulting a political rival during a chaotic meeting in the Legislative Council four months ago, after a court snubbed the justice department's request for time to consider whether to intervene in the rare private prosecution.
Kwok, 42, of the Hong Kong Federation of Trade Unions, pleaded not guilty to common assault in West Kowloon Court on Monday, three months after chairman of opposition party People Power, Raymond Chan Chi-chuen, 48, was granted permission to initiate the criminal proceedings.
Chan has accused him of forcefully pulling him from behind and dragging him along an aisle during the meeting, when opposition lawmakers were ejected following a protest on May 8.
While the Magistrates Ordinance allows residents to lodge criminal complaints against one another, ultimate authority rests with the justice minister, who can step in and abort the proceedings at any stage before the court makes a ruling.
The case is one of several
high-profile private prosecutions
launched in the past seven months, including ones stemming from the social unrest sparked last year by a now-withdrawn extradition bill.
Secretary for Justice Teresa Cheng Yeuk-wah has warned that
prosecutors would intervene
and end privately launched criminal cases spurred by "improper" intent or political interests.
The Department of Justice stepped in last month and quashed two private prosecution bids by another opposition lawmaker against a policeman and a taxi driver involved in anti-government protests last year, citing insufficient evidence.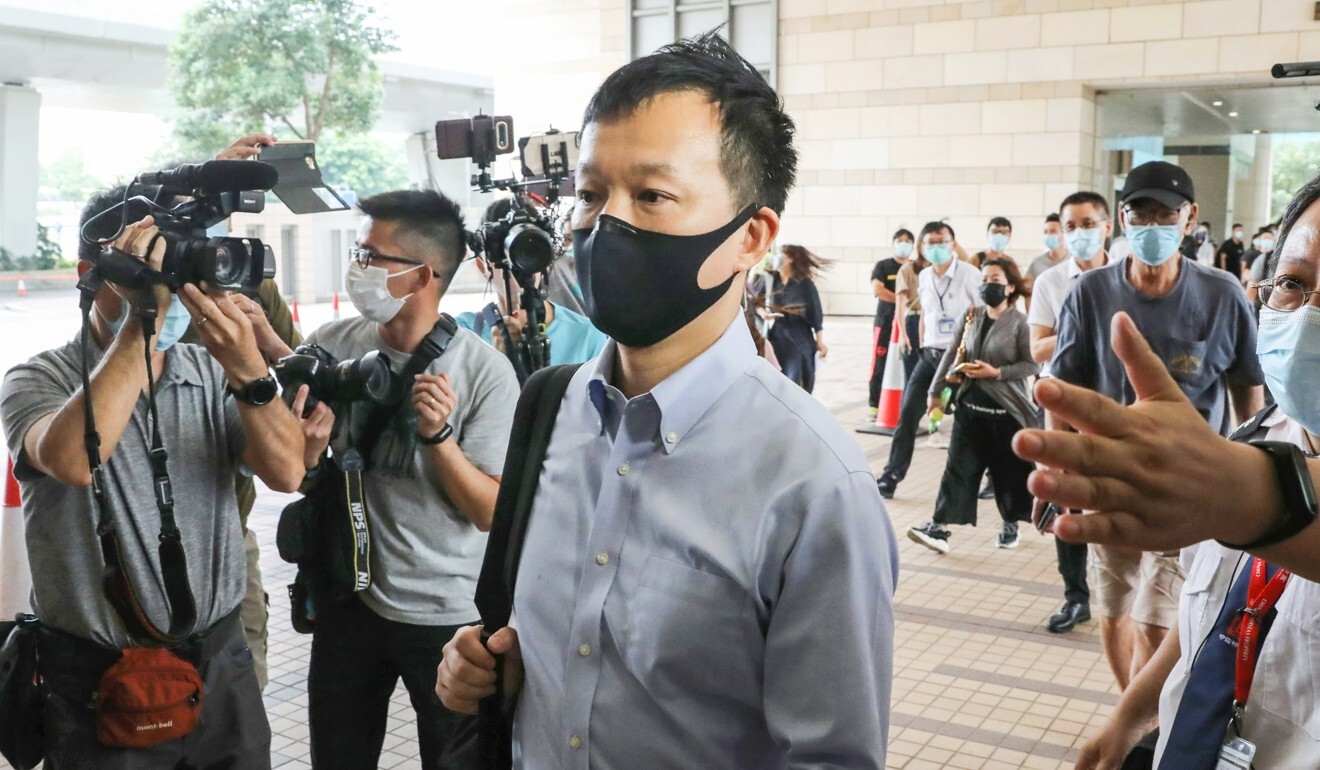 The department expressed an interest in taking over the prosecution of Kwok when the case was first heard on July 27, but did not reveal why. The court postponed the proceedings to allow prosecutors more time to consider the matter.
Public prosecutor Stella Lo said on Monday her team needed six more weeks to review footage of the entire Legco meeting, adding a second adjournment could save legal costs for both the complainant and defendant.
But Principal Magistrate Peter Law Tak-chuen questioned why prosecutors failed to reach a decision after receiving the relevant legal documents from Chan's lawyers on July 3. He also pointed out the department could still intervene during the trial.
Lo said the department was processing a large amount of information but refused to disclose further details. The magistrate dismissed the prosecutors' application, calling it unjustified.
"It would be treating the matter too lightly to adjourn the case again simply over a few lines of reasoning by the DOJ," Law said. "I fail to see how the DOJ's interest will be undermined if the case is handled according to the usual procedures."
Chan's leading counsel Joe Chan Wai-yin said he would rely on his client's testimony about the assault and two pieces of video footage showing the scuffle. Defence lawyer Osmond Lam Kwok-fai said he might call witnesses. A pre-trial review hearing has been scheduled for November 9.
The alleged assault on May 8 came during a battle for control over the House Committee, which sets the agenda for weekly council meetings and decides when bills move forward to a final vote. Pro-Beijing heavyweight Starry Lee Wai-king assumed chairmanship that day, ending months of opposition filibustering over legislation.