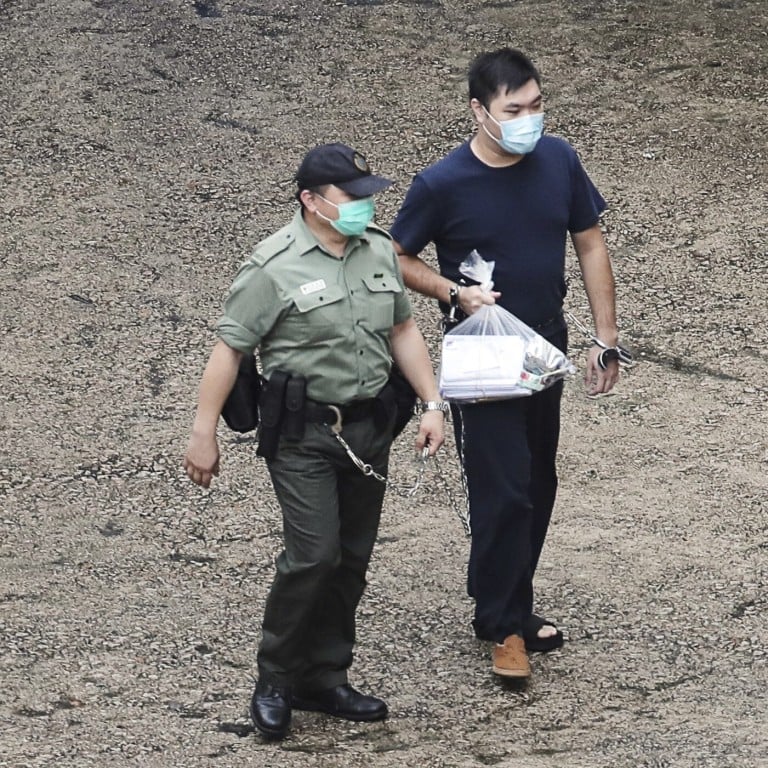 First person charged under Hong Kong's national security law will stand trial at High Court, with no cap on sentencing
The prosecution's decision to try the case at the High Court means defendant Tong Ying-kit will face the full weight of the controversial law
Sentences under the legislation run up to life imprisonment, with a minimum of 10 years in severe cases
The first person charged under Hong Kong's controversial national security law could be facing a very long stretch behind bars if convicted, after prosecutors moved his case to a higher court with no sentencing cap.
Defendant Tong Ying-kit was brought to West Kowloon Court for the second time on Tuesday, three months after he was held on remand for allegedly violating the Beijing-imposed legislation at a protest on July 1, the day after the sweeping law came into effect.
The 23-year-old was accused of riding his motorcycle into a group of police officers that day while carrying a flag bearing the popular protest slogan "Liberate Hong Kong; revolution of our times". Three constables were said to have suffered serious injuries in the incident.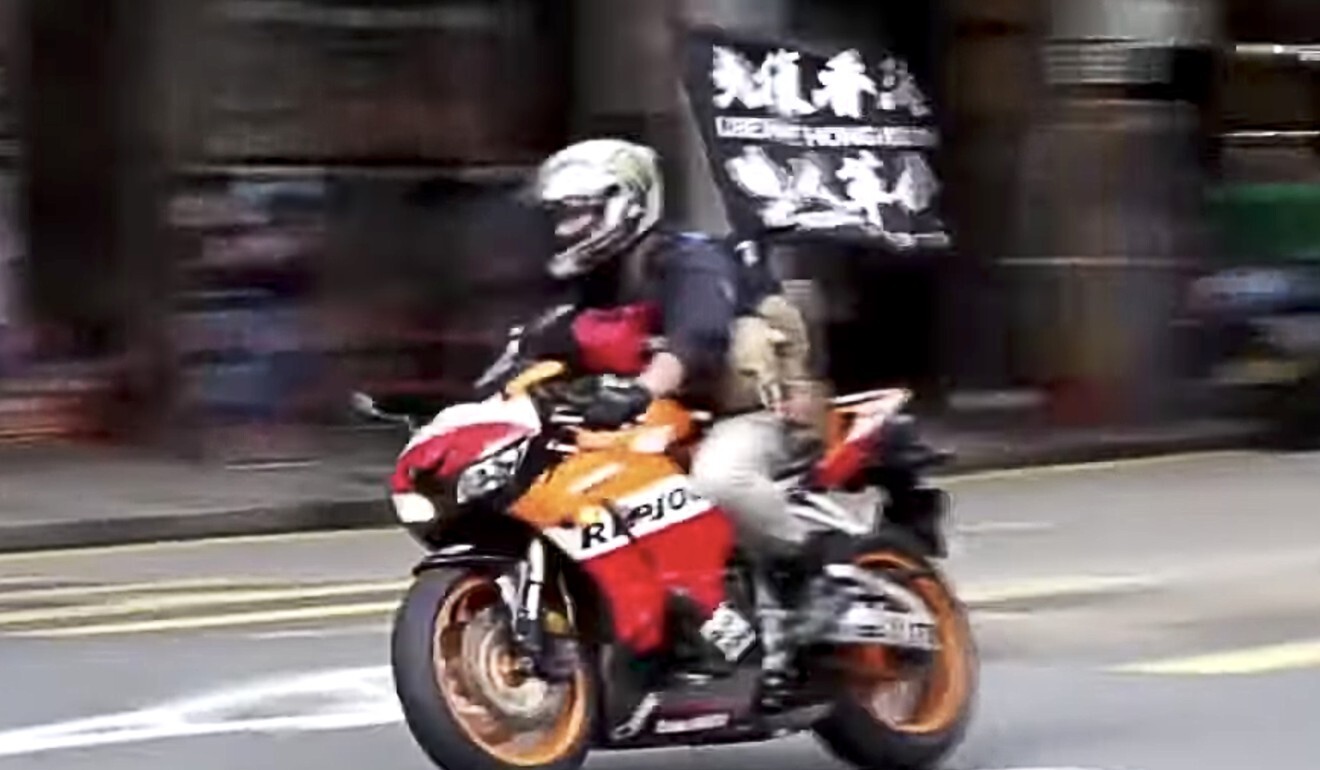 Prosecutor Anthony Chau Tin-hang applied on Tuesday to move the trial to the High Court – where sentencing is not subject to any restrictions – instead of the lower District Court and magistrates' courts, where the maximum jail sentences are capped at seven years and two years, respectively.
Serious cases heard by the High Court under the city's common law system typically involve trials by jury, but the national security law empowers the secretary for justice to request a trial by a three-judge panel instead on the grounds of protection of state secrets, involvement of foreign entities, or the protection of the personal safety of jurors and their family members.
The Post was told the justice department had yet to determine whether to allow jurors to preside over the trial.
The national security law also allows for sentences ranging up to life imprisonment, and sets out minimum sentences of up to 10 years in severe cases.
Chief Magistrate Victor So Wai-tak, one of six magistrates designated to adjudicate national security cases, ordered Tong to remain in custody in Lai Chi Kok Reception Centre. His case will be heard again on November 16.
Tong was charged on July 3 with inciting secession and engaging in terrorism under the newly imposed law, but only appeared in court three days later as he was in hospital with a fractured leg.
Magistrate So turned down his bail application on that occasion, citing Article 42 of the new legislation, which states that bail should only be granted to defendants deemed by the courts to be capable of ceasing acts that endanger national security.
That decision was upheld on August 25 by High Court Justice Alex Lee Wan-tang, who dismissed Tong's bail review based on conventional risk factors, such as absconding or reoffending, finding it unnecessary to engage with the unconventional test under Article 42, which the defence argued effectively ignored the principle of presumption of innocence.
While Article 42 goes against common bail practice, Lee, a designated judge, said the provision did not change existing law, but merely emphasised what weight a court should give to the defendant's likelihood of committing national security offences while out on bail.
The High Court also refused Tong's bid for a writ of habeas corpus, ruling his detention lawful.
This article appeared in the South China Morning Post print edition as: High Court trial for first charged under security law