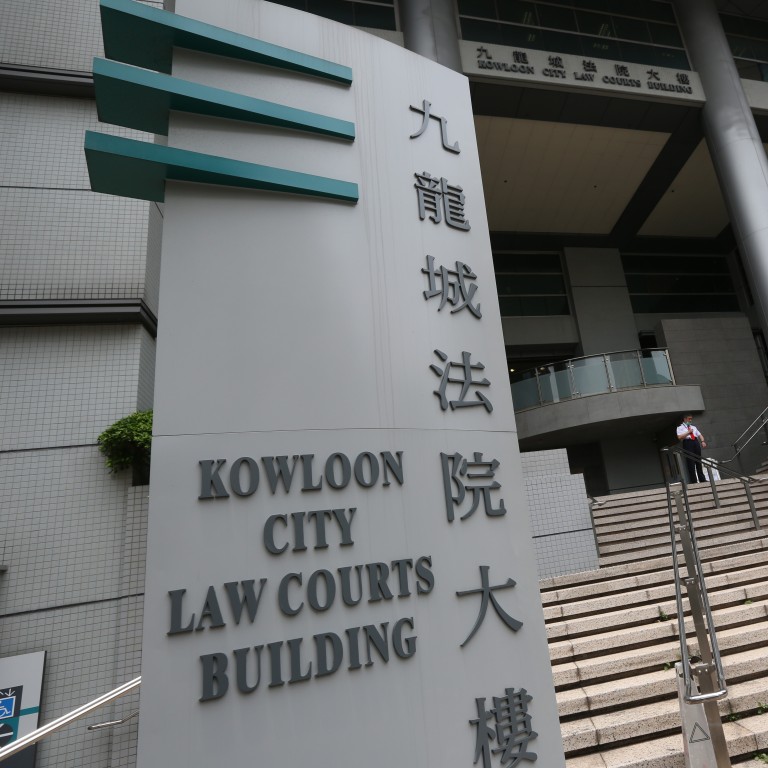 Hong Kong protests: theatre worker found with 'weapons' at demonstration scene cleared after telling magistrate they were stage props
Magistrate accepts pocket knife, spanner and two pairs of forceps related to Cheung Tsz-hin's job as a theatre design assistant
Cheung, 27, cleared on Friday of possessing offensive weapons at anti-government protest scene in November last year
A theatre design assistant found with a folding knife, spanner and two pairs of forceps at the scene of a
Hong Kong protest
last year has been acquitted of a weapons charge after a magistrate accepted his defence that they were stage props.
Kowloon City Court on Friday cleared Cheung Tsz-hin of one count of possessing offensive weapons in the early hours of November 1, 2019.
Anti-government protesters had taken to the streets of Mong Kok the previous night to express their anger at a
controversial police operation
inside Prince Edward railway station on August 31 that year.
The 27-year-old was intercepted by Constable Yu Chin-wang, who found the defendant standing next to a man waving an American flag outside Kam Ming Court, 800 metres from Mong Kok Police Station.
The officer said he searched Cheung because protesters had assembled outside the police premises the previous night, but admitted there were no demonstrations in progress by the time he spotted the defendant.
Giving Friday's verdict, Magistrate June Cheung Tin-ngan observed that the defendant had explained to police why he was carrying the alleged weapons at the first available opportunity, while Yu did not caution the defendant when questioning him, showing that even the officer did not harbour suspicions.
"The court must ask itself, in the context of the present case, whether the seized tools were intended for an unlawful purpose. The prosecution is required to prove their case beyond reasonable doubt," the magistrate said.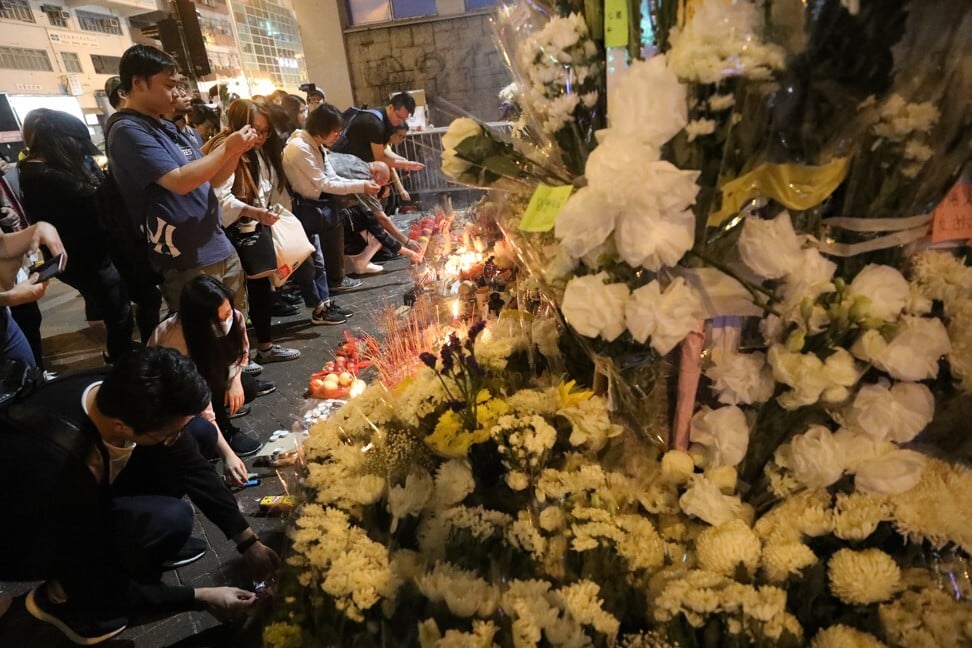 "The constable said he found no necessity [to caution the defendant], meaning he himself had no reason to suspect the defendant was involved in any unlawful act."
Cheung ordered the justice department to bear the legal expenses incurred by the defendant.
Separately, a seafood trader was jailed for six weeks by another magistrate for blocking roads during a
citywide demonstration
in August last year.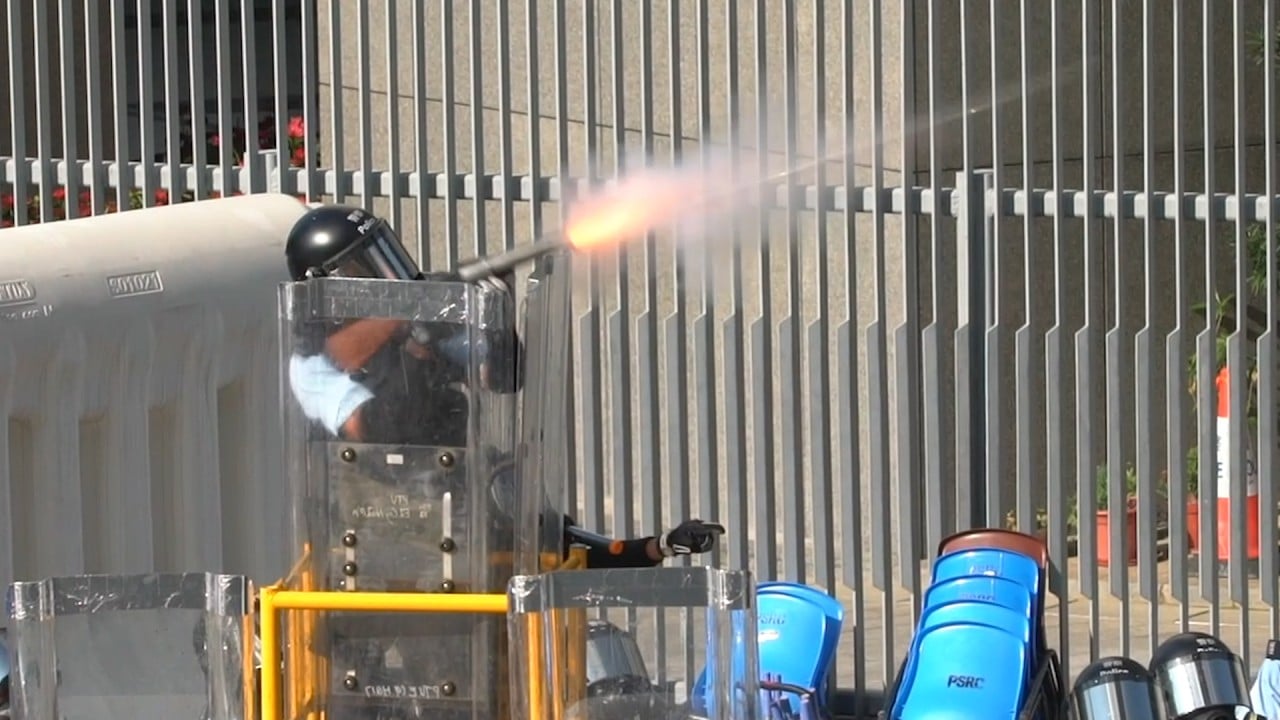 03:08
Hong Kong citywide strike turns violent as protesters seize control of major roads and clash with police in multiple locations
Hong Kong citywide strike turns violent as protesters seize control of major roads and clash with police in multiple locations
Magistrate Andy Cheng Lim-chi on Friday convicted Chan Kai-tung of obstructing a public place on August 5, after ruling he intended to paralyse traffic in Kowloon City that morning by stopping his car at a roundabout for about 20 minutes.
The 53-year-old claimed that he himself was a victim of the traffic hold-up, adding he stopped his car to wait for police after a group of violent protesters punched his vehicle.
But Cheng said there were no obstacles on the road at the time, nor was there any reason for Chan's car to be targeted, unless he was responsible for instigating the conflict.
The magistrate jailed Chan to reflect the gravity of disrupting public order. He also fined him HK$1,000 for failing to maintain the car's indicators in a good condition.