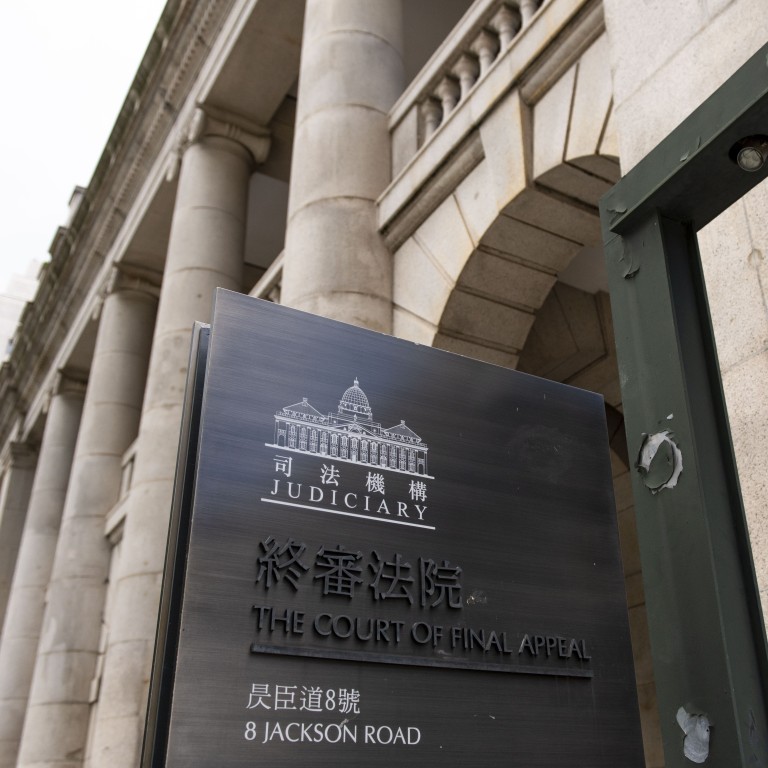 No foreign judges will hear the first national security law case before Hong Kong's top court
The case centres on a lower court's decision to grant bail to media tycoon Jimmy Lai, who was accused of collusion under the security law
Court of Final Appeal panels without a foreign judge are practically unheard of, with 690 out of 700 cases heard since the handover including at least one
No foreign judges will preside over the first
national security law
case before Hong Kong's top court on Monday, when it is slated to review a key provision in the legislation relating to a lower court's decision to grant bail to media tycoon
Jimmy Lai Chee-ying
.
The absence of any non-permanent foreign jurists in the proceedings has raised eyebrows in the legal sector, though it remained unclear whether the judiciary had invited any judges from abroad, or if the chief executive had named any to oversee national security cases currently pending.
The judiciary's website on Thursday showed the full appeal hearing, slated for Monday, would be heard before Court of Final Appeal Chief Justice Andrew Cheung Kui-nung, permanent justices Roberto Ribeiro and Joseph Fok, and non-permanent local judges Patrick Chan Siu-oi and Frank Stock. Although Stock was born in what was then Rhodesia and first practised law in Britain, he is considered a local judge as his entire experience on the bench has been in Hong Kong.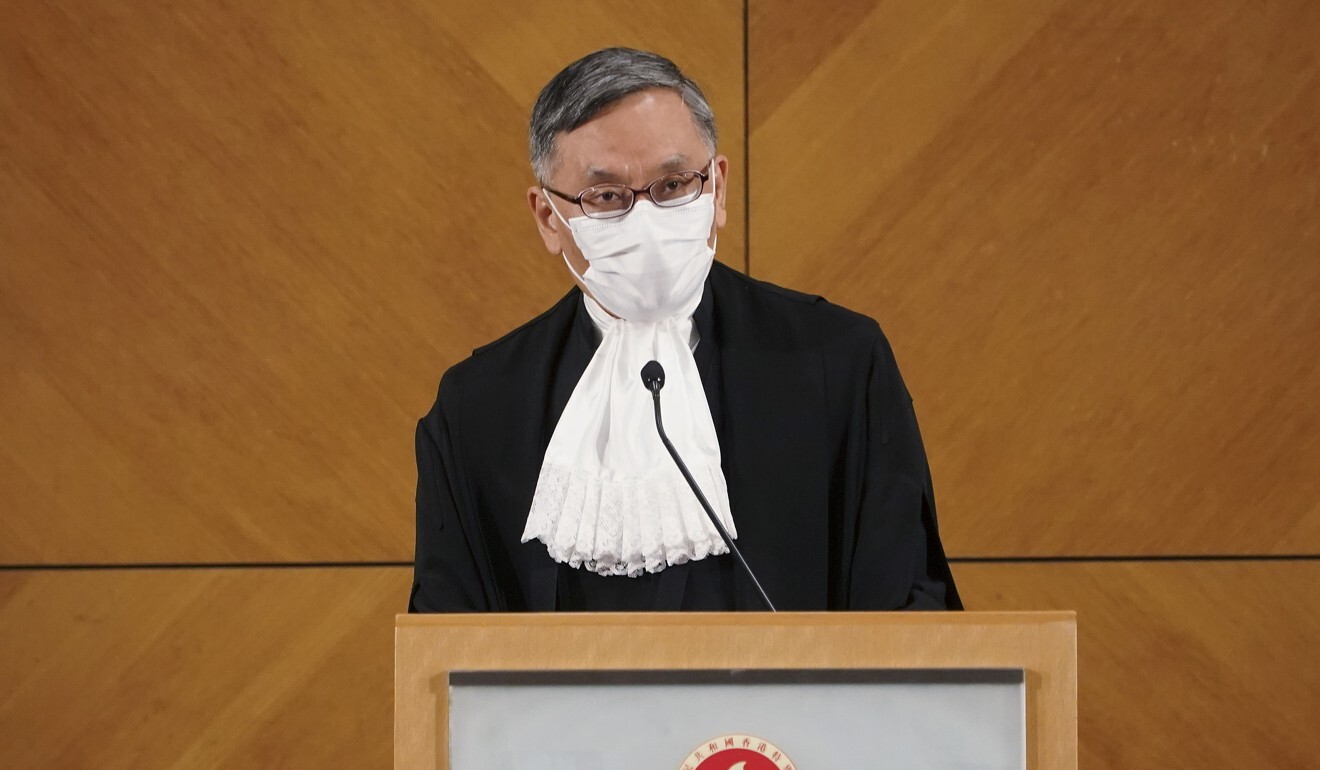 A spokesman for the Chief Executive's Office confirmed Fok, Chan and Stock were all hand-picked by city leader
Carrie Lam Cheng Yuet-ngor
to handle national security law proceedings. The office had previously confirmed Cheung and Ribeiro were designated judges under the Beijing-imposed legislation.
The spokesman refused to say whether any non-permanent foreign judges had been appointed by Lam for national security cases. The judiciary can only select judges approved by the chief executive to hear such proceedings.
Monday's case will centre on the High Court's decision to release Lai on HK$10 million bail and place him under house arrest on December 23 last year, after the 73-year-old Apple Daily founder was remanded over allegations of fraud and colluding with foreign forces.
But Lai was sent back to jail on New Year's Eve when the Court of Final Appeal temporarily revoked his bail. It did so after permitting prosecutors to lodge an appeal against the lower court's interpretation of the bail provision of the security law. Lai's bail application would be remitted back to the High Court for consideration if prosecutors win Monday's appeal.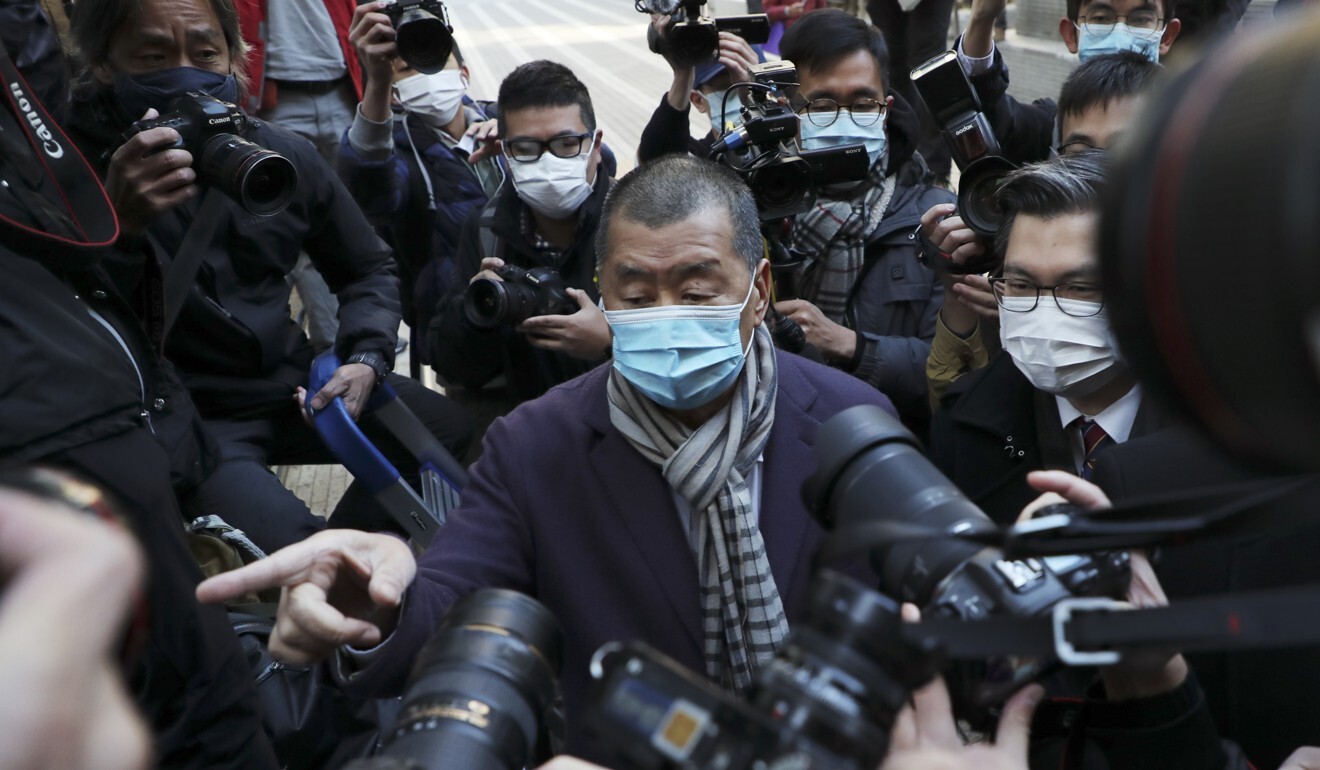 Legal scholar Eric Cheung Tat-ming said the unusual arrangement in Lai's case was to be expected, given the prevailing calls from the pro-establishment camp to shut foreign judges out of national security proceedings.
But he argued that it set a "very bad precedent", adding that Lam was duty-bound to explain her choice of judges.
"If it was revealed that [Lam], instead of simply assessing a judge's capability, had taken political factors into consideration, then she would be breaking with tradition," Cheung said.
Instances of the Court of Final Appeal hearing cases without a foreign judge presiding are rare. As of September 30 last year, overseas judges had been involved in 690 out of 700 substantive appeals at the top court – or 98.6 per cent – since the city's 1997 handover back to China, according to the judiciary. Past exceptions were either because no suitable judges were free, or due to "unforeseen circumstances".
Hong Kong' reliance on foreign judges has been explained in the past as a way to add judicial experience on the bench as well as to demonstrate international confidence in the city's judicial independence.
Lawyer and former opposition lawmaker Albert Ho Chun-yan warned that the arrangement in Monday's case would affect public perceptions of judicial independence.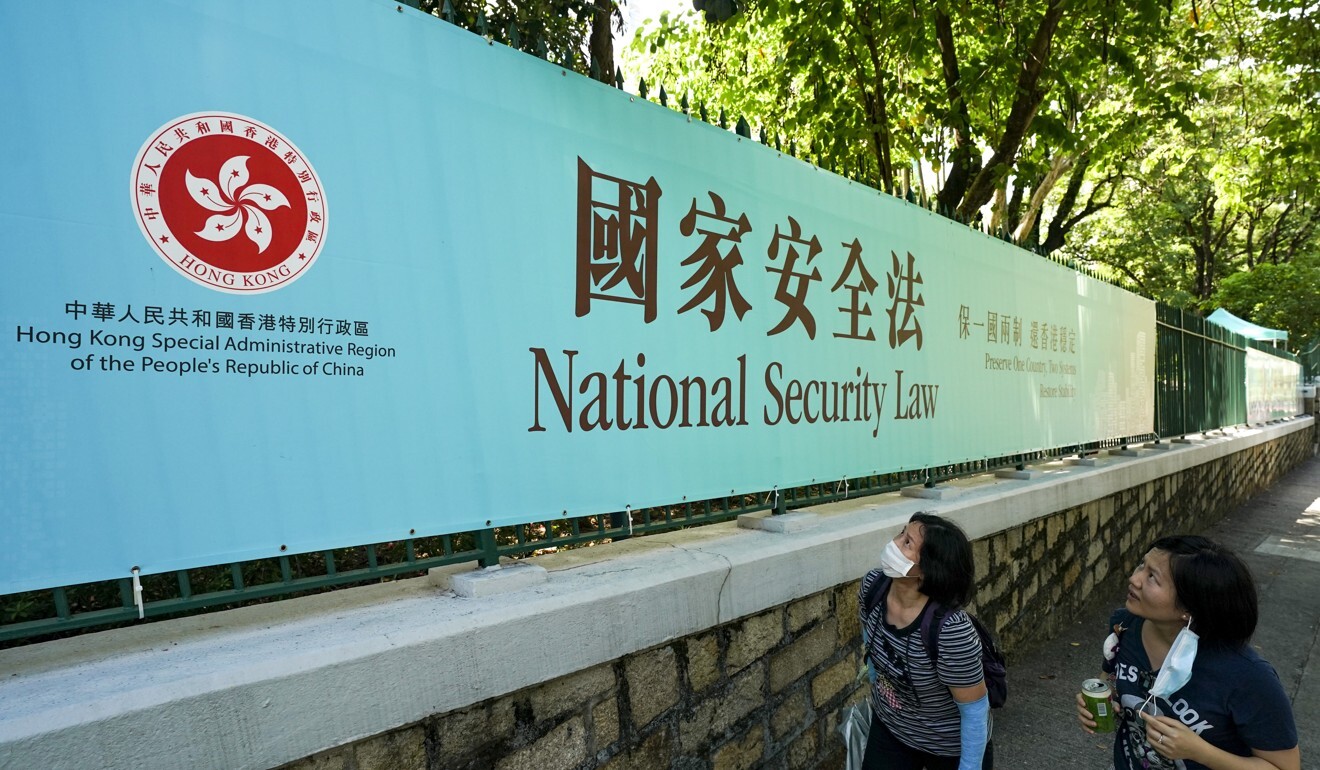 "Such a setting gives people a feeling that special arrangements are required in this case," Ho said, adding public concerns were compounded by the judiciary's refusal to comment.
Ho believed, however, that the presence of a foreign judge on the bench would have no decisive impact on the determination of Monday's appeal, as previous cases before the top court suggested judges from other jurisdictions often came up with the same conclusion as their local counterparts.
Zhang Yong, vice-chairman of the Legislative Affairs Commission of the National People's Congress Standing Committee, had openly asked Carrie Lam to refrain from selecting judges who could be compromised by "dual allegiance" because of their foreign nationality in security law proceedings.
In response, Lam had called the request "unrealistic", as the government did not know how many judges had foreign passports. However, she had declined then to say whether she would consider picking judges from other common law jurisdictions to preside over national security proceedings before the top court.
A judiciary spokesman on Thursday declined to comment on individual cases.
The Court of Final Appeal currently has four non-permanent local judges, and 14 non-permanent foreign justices hailing from Britain, Australia and Canada.
The top court's statute stipulates that a five-member panel of judges at a full hearing must consist of the top judge, three permanent judges and a non-permanent judge. The top court has only two permanent judges at present, with the law requiring the third seat be filled by a non-permanent local judge.
While the seat designated for non-permanent judges can be filled in by one from Hong Kong or another common law jurisdiction, it has always been the judiciary's tradition to invite arbiters from abroad to assume the position.
This article appeared in the South China Morning Post print edition as: no foreign judges for landmark hearing