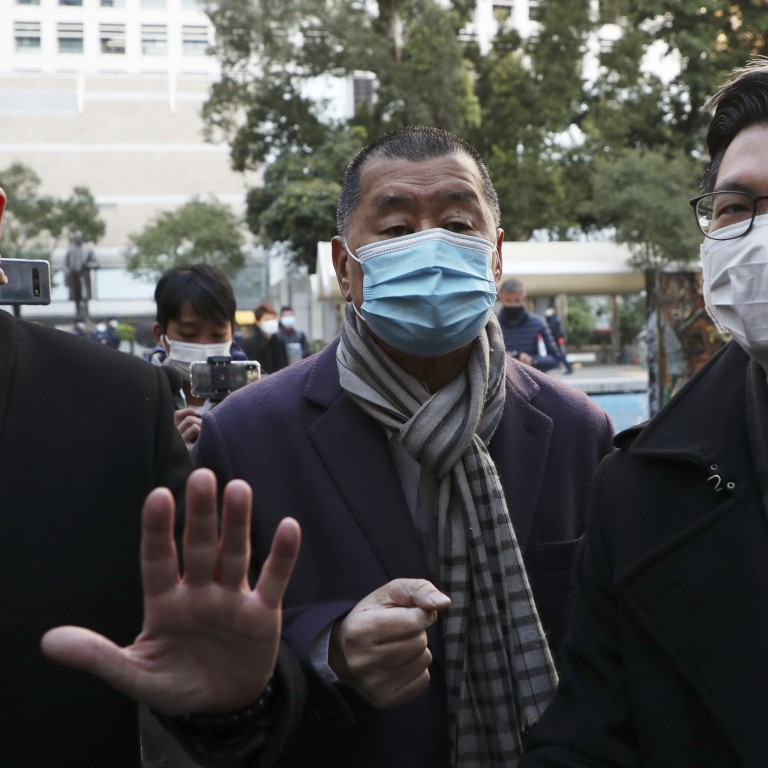 Hong Kong judge cites heightened risk of reoffending in decision to deny bail to media mogul Jimmy Lai
Madam Justice Anthea Pang points to new accusations from police that Jimmy Lai committed other offences in her reasoning for remanding the 73-year-old in custody
No amount of conditions for release can prevent a determined defendant from committing further infractions, she adds
Hong Kong media tycoon
Jimmy Lai Chee-ying
presents a heightened risk of committing national security offences given his financial might, political ideology and personal associations, a High Court judge has suggested in explaining her decision to deny him bail.
Madam Justice Anthea Pang Po-kam handed down a 10-page ruling on Tuesday laying out her reasoning for remanding Lai in custody, five days after the 73-year-old founder of the tabloid-style
Apple Daily
newspaper – who stands accused of colluding with foreign forces under the Beijing-imposed
security law
– had his second bail review shot down.
Pang said that even if there were no risk of Lai committing the same offence while out on bail, the court would still need to assess his likelihood of perpetrating other, similar ones.
Without naming Lai, the judge further suggested a defendant might knowingly breach his or her bail conditions, however stringent they might be, if he or she was determined enough.
"Matters should not be considered in isolation … If one was determined, the foreseeable danger of being discovered [committing offences threatening national security] might not be a bar to action," Pang wrote in her ruling.
She concluded: "I am not satisfied that there are sufficient grounds for believing that the applicant will not continue to commit acts endangering national security if bail is granted to him."
Lai was first denied bail by a magistrate over one count of fraud on December 3. He was further charged with colluding with foreign forces under the security law in another case a week later, with his application for bail again dismissed.
However, he subsequently won temporary release after successfully applying for a bail review on December 23 before High Court Justice Alex Lee Wan-tang, who placed Lai on a HK$10 million bond and put him under house arrest, in addition to a string of other tailor-made conditions.
The tycoon's release was short-lived, however, as the Court of Final Appeal sided with prosecutors in finding Lee had misinterpreted the high threshold for granting bail under the security law.
The top court held that the security law created a specific exception to the general principle of favouring the temporary release, as it required judges to first assess whether there were sufficient grounds to believe the defendant would not continue to perform acts that endangered national security.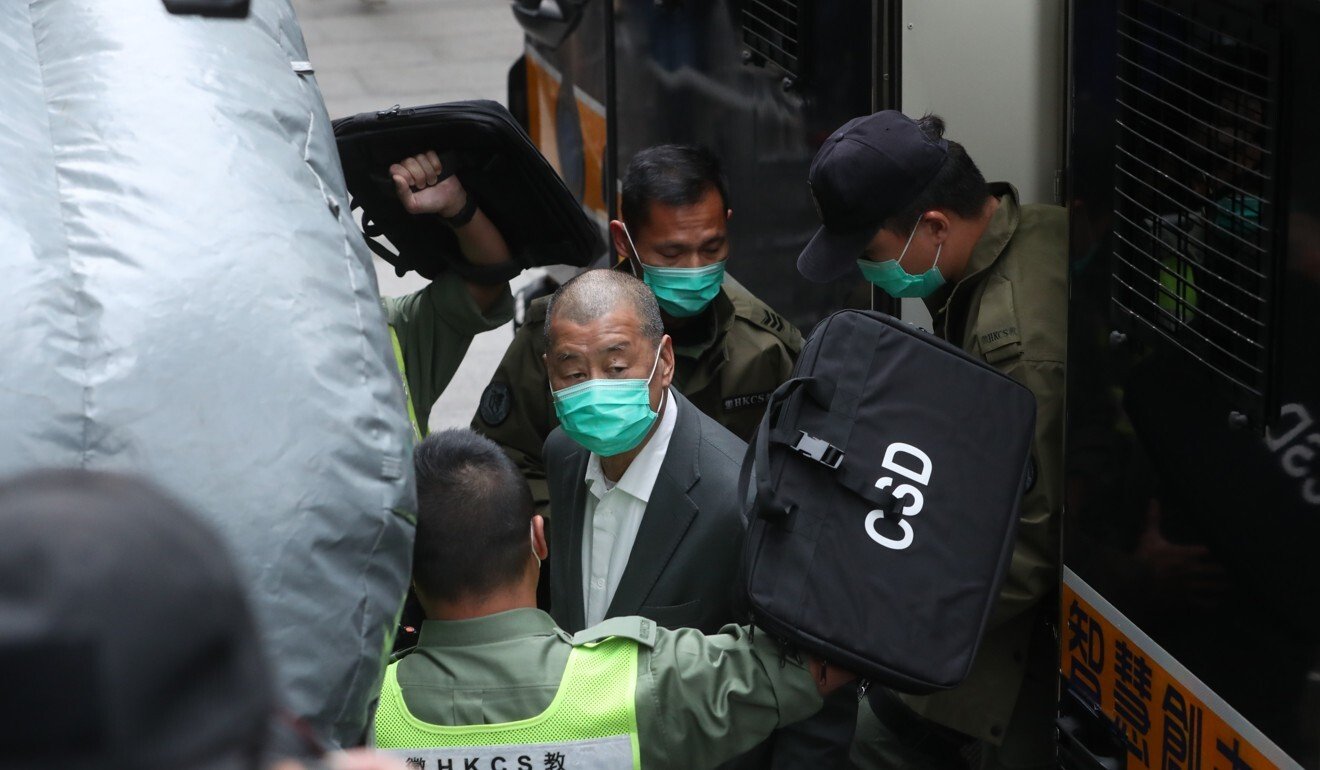 In spite of that decision, Lai was allowed a second shot at freedom in the lower court, as the top judges had no power to process his bail application.
At last week's hearing before Pang, prosecutors opposed Lai's release by citing two affirmations by Senior Inspector Lo Man-fai, of the police's national security unit, who accused Lai of committing other offences – namely engaging in a conspiracy to collude with foreign countries and a separate plot to assist one of the 12 Hong Kong fugitives who tried to flee to Taiwan last summer. No additional charges for those alleged offences have been laid against Lai as of yet.
In response, defence lawyers suggested imposing additional bail conditions, including terminating internet service at Lai's house on Kadoorie Avenue and regulating the visitors he was allowed to receive there.
But that proposal failed to satisfy Pang, who explained in her ruling that the new police evidence was "of such a quality which warrants consideration and could not simply be ignored", even if it was later proved to merely be hearsay.
Lai is facing eight charges in total, including one under the security law, in separate six cases. He is currently standing trial alongside six former opposition legislators over their alleged roles in an unauthorised assembly amid 2019's social unrest.