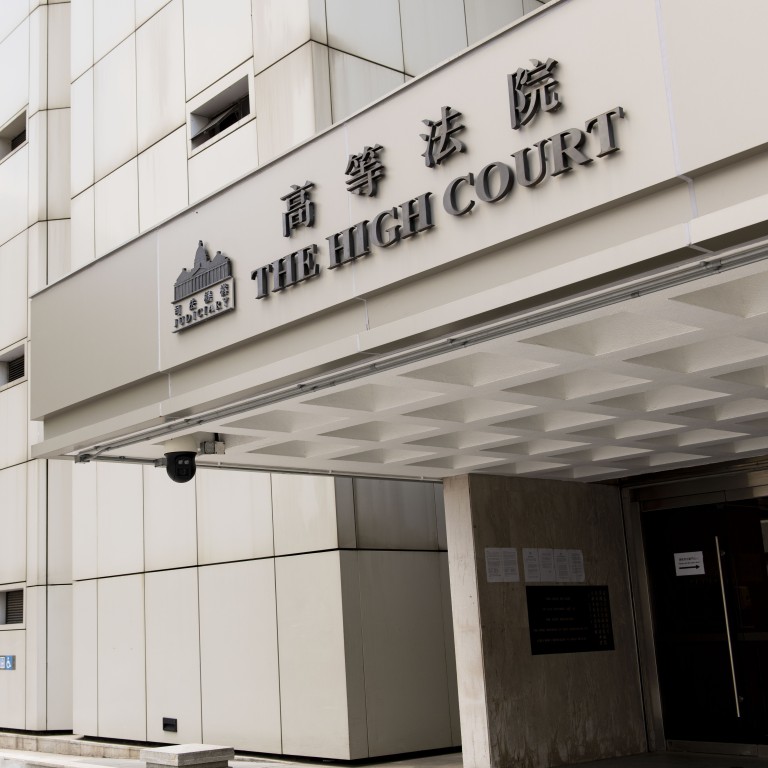 National security law: Hong Kong judge revokes bail for two ex-lawmakers in subversion case
High Court is hearing prosecution appeals against earlier decisions to grant bail to some of those charged with subversion under Beijing-decreed legislation
In the city's largest national security prosecution so far, 47 opposition activists are accused of plotting to paralyse the government
A Hong Kong court has revoked the bail previously granted to former opposition lawmakers Jeremy Tam Man-ho and Kwok Ka-ki, two of 47 activists charged in the city's largest crackdown to date under the national security law.
The High Court judge on Saturday overturned the lower court's decision to grant the pair temporary release, while also reinstating the bail awarded earlier to three district councillors – Tat Cheng Tat-hung, Pang Cheuk-kei and Ricky Or Yiu-lam – by dismissing the prosecution's appeals.
Tam put his hand on his chest after hearing the ruling that keeps him behind bars, and waved his family goodbye from the dock.
Kwok's wife, meanwhile, displayed two pieces of paper outside the court's holding area. One of them was emblazoned with the words: "Dear Hongkongers: You'll Never Walk Alone!"
The proceedings were part of the prosecution's challenge against the decision last week to grant bail to 11 of the 47 defendants, who have been charged with subversion in relation to an unofficial primary ballot last summer. West Kowloon Court awarded bail to the 11 but ordered them to remain in custody pending the prosecutors' appeals.
Court of First Instance judge Esther Toh Lye-ping, who presided over the proceedings, will hand down a written decision in due course.
Two of the 11 defendants were before the same judge on Thursday, when former Democratic Party lawmaker Helena Wong Pik-wan became only the fifth to be released from jail in the case. But district councillor Ng Kin-wai had his bail revoked that day.
The other four – district councillors Kalvin Ho Kai-ming, Lee Yue-shun, Sze Tak-loy and Sam Cheung Ho-sum – will have their bail reviewed on Monday.
On March 4 at West Kowloon Court, Chief Magistrate Victor So Wai-tak released a total of 15 defendants on bail, subject to conditions including a ban on running in any level of governmental and non-governmental elections. They are also barred from making contact with foreign government officials and legislators.
Initially challenging all of those released, prosecutors made a U-turn the next day and decided to withdraw their appeal against four of the 15 bailed suspects.
The 47 have been charged over their roles in what prosecutors called a subversive plot to paralyse the government and topple the city's leader by securing a controlling majority in the Legislative Council through an unofficial primary election last summer. They were first taken to court on March 1, with the next hearing slated for May 31.
Alongside the prosecution appealing successful bail bids from some defendants, a number of the accused are challenging the decisions to confine them.
Eleven of the 32 defendants remanded in custody, including former lawmakers "Long Hair" Leung Kwok-hung and Claudia Mo Man-ching, had their applications for review dismissed by magistrate So on Friday.
They can still seek bail directly at the High Court, along with those co-defendants who did not apply to West Kowloon Court for their temporary confinement to be overturned.