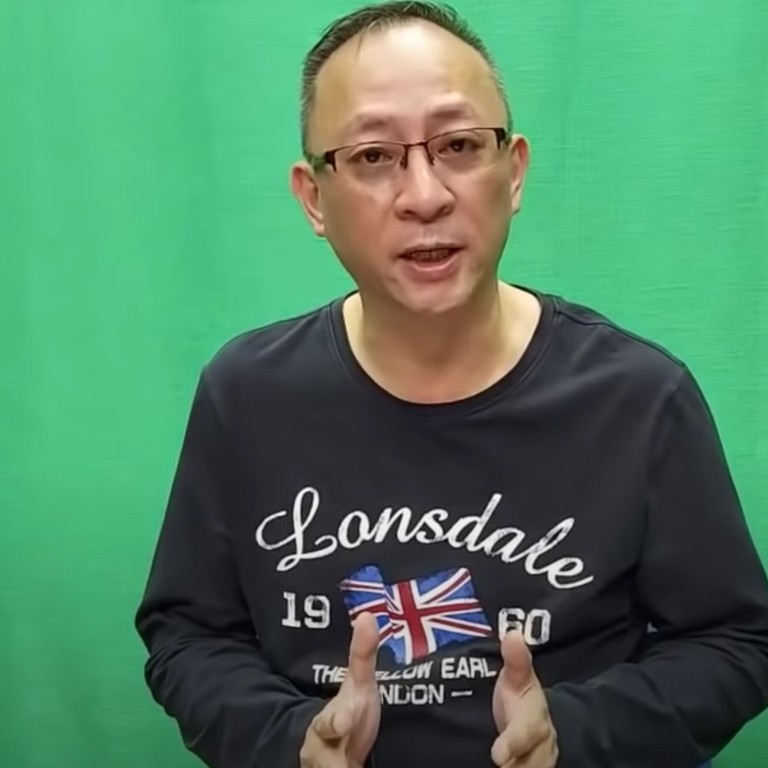 Hong Kong internet radio host facing money-laundering, sedition charges denied bail over Taiwan connections, High Court judge says
Judge says earlier rejection of Edmund Wan's bail application was based on him posing an 'extremely high' risk of absconding, points to apparent Taiwan links
Wan, 52, is to stand trial on five counts each of sedition and money laundering
An internet radio personality facing sedition and money-laundering charges failed to secure bail after a judge found he posed an "extremely high" risk of absconding given his connections in Taiwan, Hong Kong's judiciary has revealed.
In a judgment published on the judiciary website on Thursday, High Court Judge Esther Toh Lye-ping explained her decision in March to deny bail to Edmund Wan Yiu-sing, accused of financing fugitives and hosting shows to incite revolt against Beijing and the Hong Kong government.
In two other written rulings, Toh said she had refused similar applications made by former lawmaker "Long Hair" Leung Kwok-hung and district councillor Jimmy Sham Tsz-kit, both of whom were charged with subversion under the national security law, as she feared they would continue to be a threat should they be released.
No reasons for bail decisions can, as a general rule, be spelled out by the media due to statutory restrictions on reporting bail proceedings, but Toh permitted coverage of her judgments upon application from several media outlets, including the Post.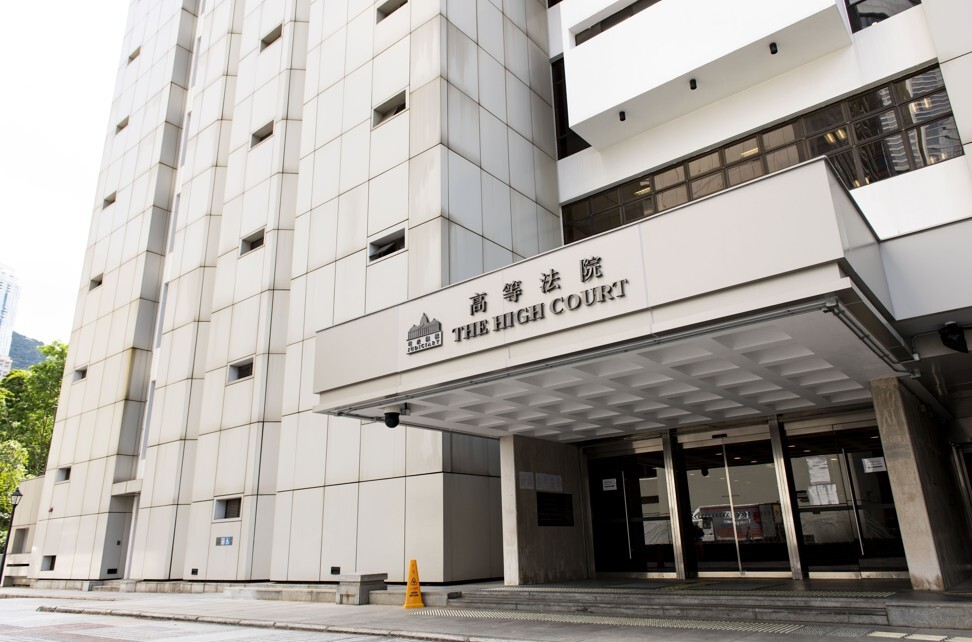 The three judgments released on Thursday were part of a wider set of documents involving bail decisions, which were uploaded to the judiciary website given the large amount of public interest in proceedings involving the national security law.
The Beijing-imposed legislation took effect on June 30 last year, outlawing acts of secession, subversion, terrorism and collusion with foreign forces.
While Wan was charged under the colonial-era Crimes Ordinance, prosecutors argued his offences were committed against national security and requested that the court process his bail application using the new law, which imposes a higher threshold on the release of suspects.
According to Thursday's judgment, the prosecution alleged the 52-year-old had requested foreign countries to impose sanctions against local government officials, as well as advocating the eviction of city leader Carrie Lam Cheng Yuet-ngor, among other offences committed.
He was also said to have called Hongkongers an "ethnic entity", and accused Beijing of "reigning in terror and depriving its nationals of all human rights".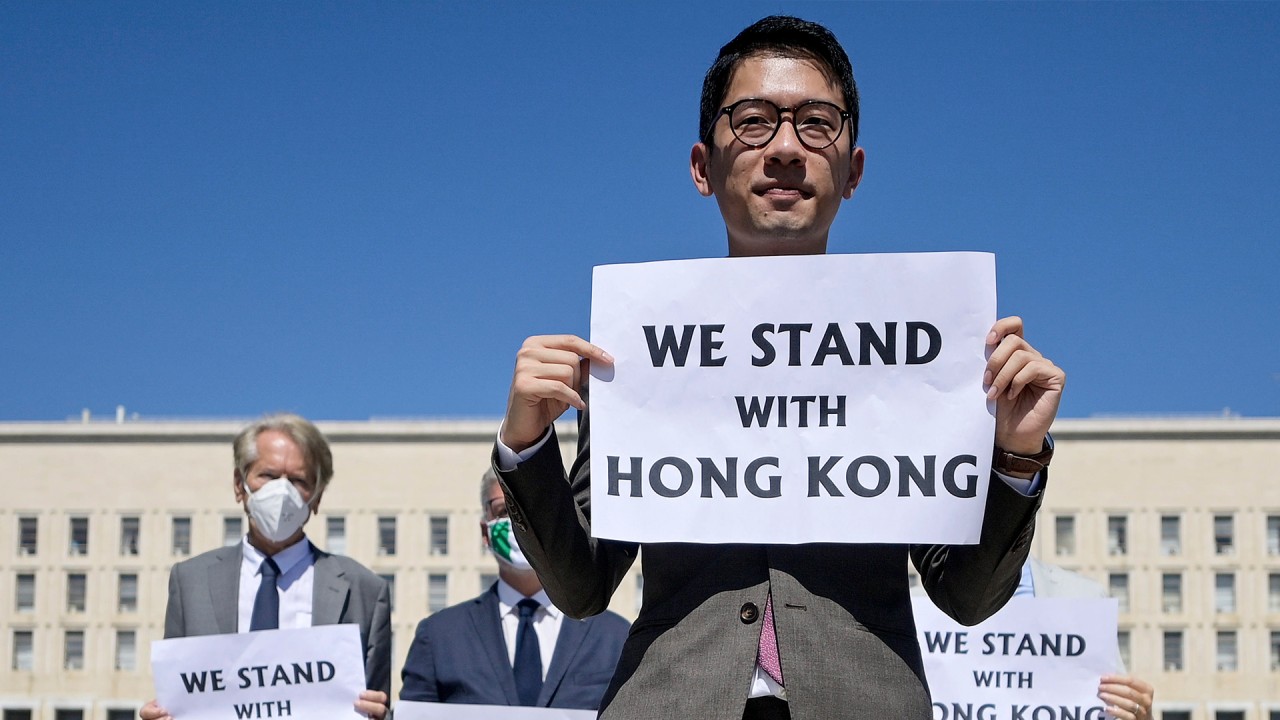 02:23
Fugitive Hong Kong activist Nathan Law granted political asylum in UK
Fugitive Hong Kong activist Nathan Law granted political asylum in UK
Wan was also accused of receiving HK$13 million (US$1.7 million) from a fundraising scheme and transferring some of the money to Taiwan's Presbyterian Church, which had backed the city's anti-government movement in 2019 by sending protest equipment. He was also said to have supported protesters who had jumped court bail and fled to the self-ruled island.
Toh declined to apply the tighter bail threshold under the national security law in evaluating Wan's case, but said she would have barred his release nonetheless given the gravity of the present offences.
"On the assertion of the prosecution, the evidence appears strong and the charges are very serious. So the temptation of absconding is extremely high, particularly in view of the fact that the applicant appears to be well connected to various organisations in Taiwan," the designated judge under the security law said.
"So on that basis, I do not consider that this is a suitable case for bail."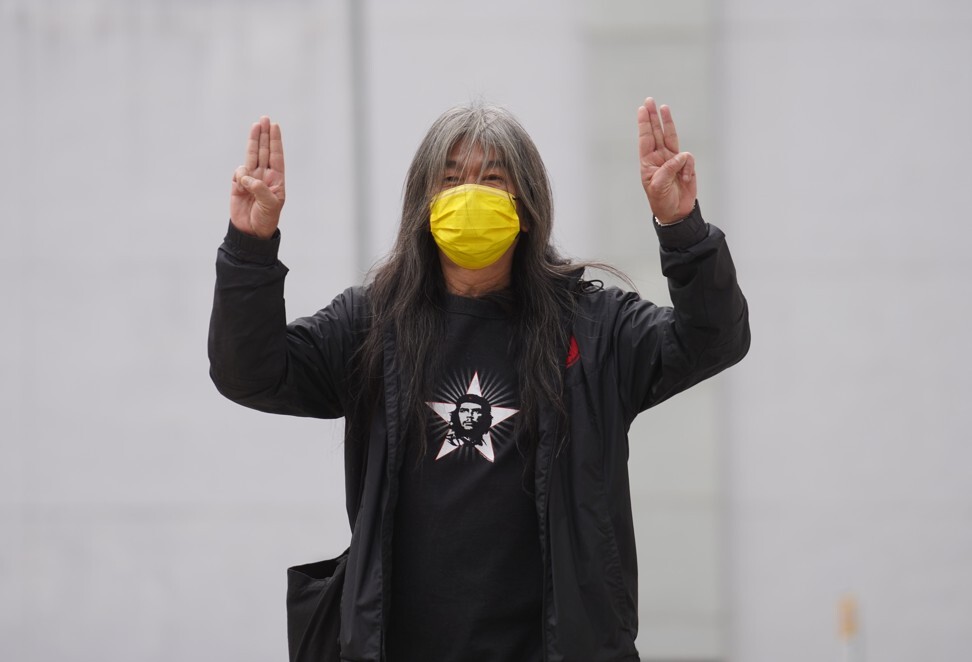 Separately, Toh refused bail applications by League of Social Democrats members Leung and Sham, who were among 47 opposition politicians and activists charged over an unofficial primary election last summer.
The judge held that Sham was a "determined and resolute young man" who had vowed to push for the government to accede to protesters' demands, even as he stood outside a police station before his prosecution.
She also found insufficient grounds to believe Leung would not continue to commit national security offences, after the prosecution alleged he had "repeated his hostility" against the local government and the security law.
Wan will stand trial at the District Court on five counts each of sedition and money laundering. His assistant, Alice Lee Po-lai, 51, has been granted HK$200,000 bail ahead of answering two laundering charges.
The 47 suspects will return to West Kowloon Court for a second hearing on May 31.
This article appeared in the South China Morning Post print edition as: Radio host denied bail 'due to very high risk of absconding'