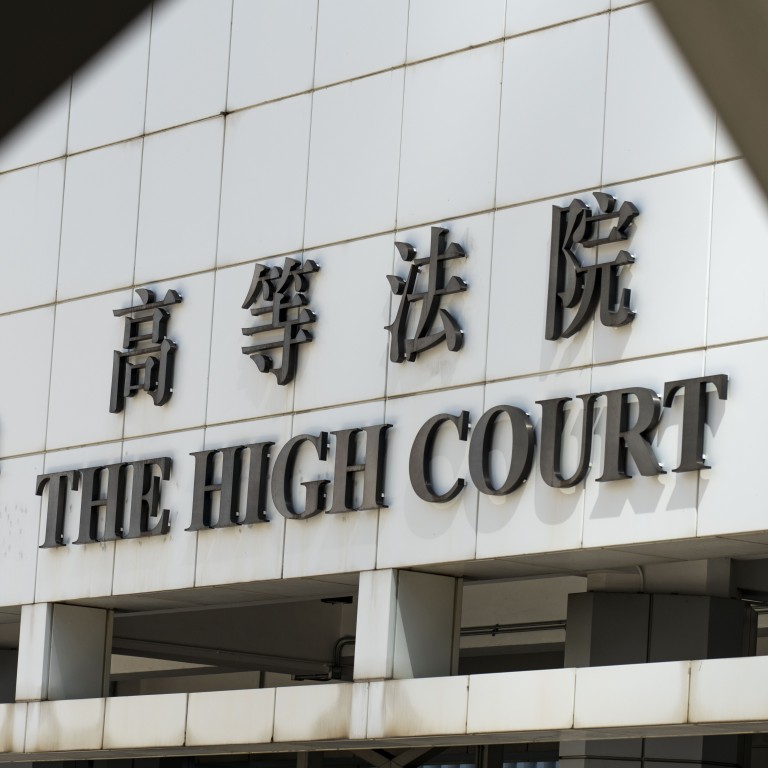 Hong Kong protests: chef jailed for more than six years over 'senseless' knife attack on student near Tai Po Lennon Wall in 2019
High Court judge Andrew Chan says the attack by defendant Liu Guosheng was premeditated, with an intention 'to kill' the 19-year-old victim
He jailed Liu for six years and four months, having reduced the sentence from 10 years to reflect a timely guilty plea and his surrender to police
A chef has been jailed for more than six years over a "senseless" knife attack on a 19-year-old student who was handing out protest-related leaflets during the
2019 anti-government unrest
in Hong Kong.
High Court judge Andrew Chan Hing-wai said on Friday that defendant Liu Guosheng had planned the assault in Tai Po on October 19, 2019, as shown by his purchase of a fruit knife with an 11cm blade immediately after crossing the border from mainland China a day earlier.
Initially charged with attempted murder, the 24-year-old cook from Guangxi pleaded guilty last month to the lesser charge of wounding with intent for slashing and stabbing the victim, referred to in court as X.
Liu launched his attack randomly on X after others at the scene had confronted and scolded the mainlander for tearing down political posters from a so-called Lennon Wall – a public display of messages supportive of the protests – in an underpass outside Tai Po Market MTR station.
"The offence was not committed on the spur of the moment. The level of aggression was high. The defendant was also persistent in his attack," Chan said in sentencing. "The intention as manifested in his action was clear. It was to kill."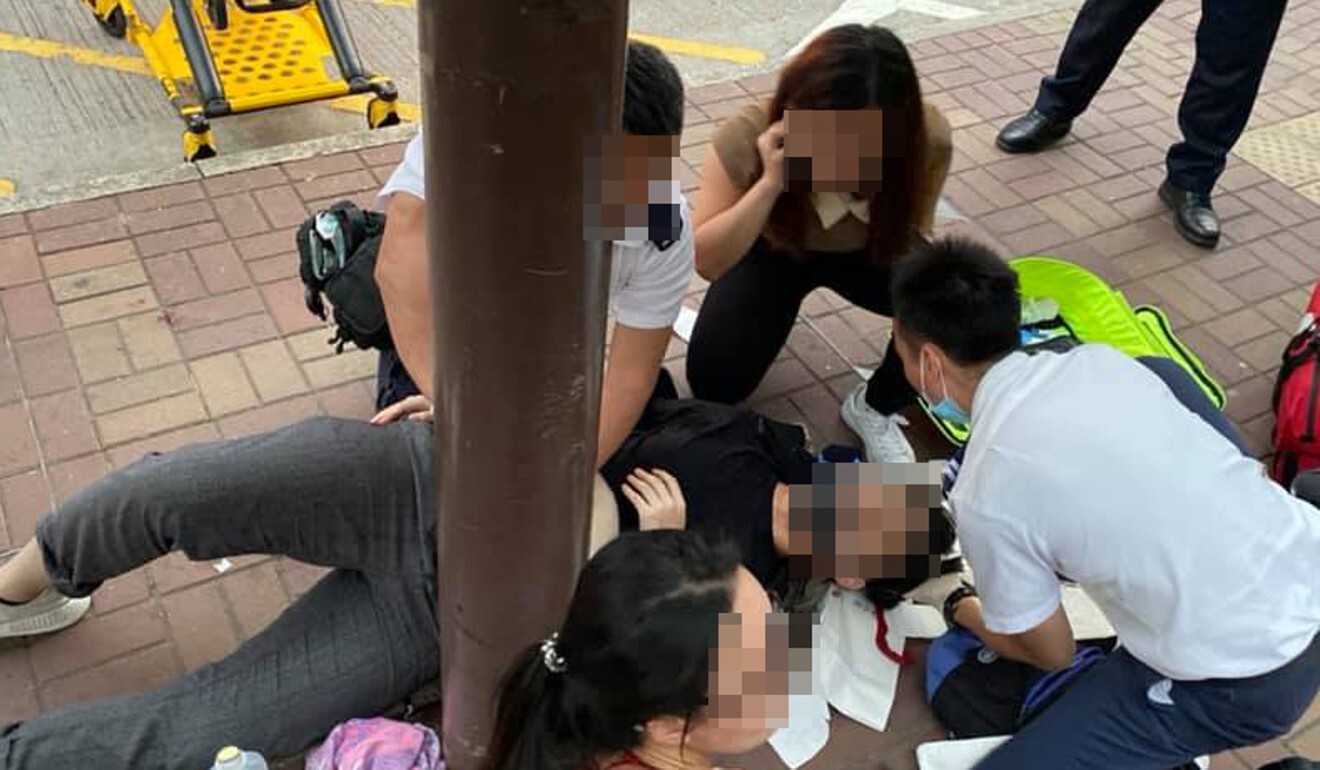 The Court of First Instance justice jailed the defendant for six years and four months, having reduced the sentence from a starting point of 10 years to reflect the timely guilty plea and his surrender to police almost immediately after the attack.
Liu, a native of the Guangxi region who had no prior convictions in Hong Kong, did not react to the ruling while in the dock.
The court heard that Liu, who called himself a patriot, had picked his victim randomly after being pushed and shoved in the underpass for removing the posters on the Lennon Wall.
He went after the student and slashed his neck two to three times, before stabbing him twice in the abdomen and exposing his bowels.
After the attack, he was heard shouting: "Hong Kong belongs to China, you have all disrupted Hong Kong."
Liu then took a taxi to the district's police station, where he admitted to committing the offence out of political differences and told officers he could not "tolerate these people damaging Hong Kong".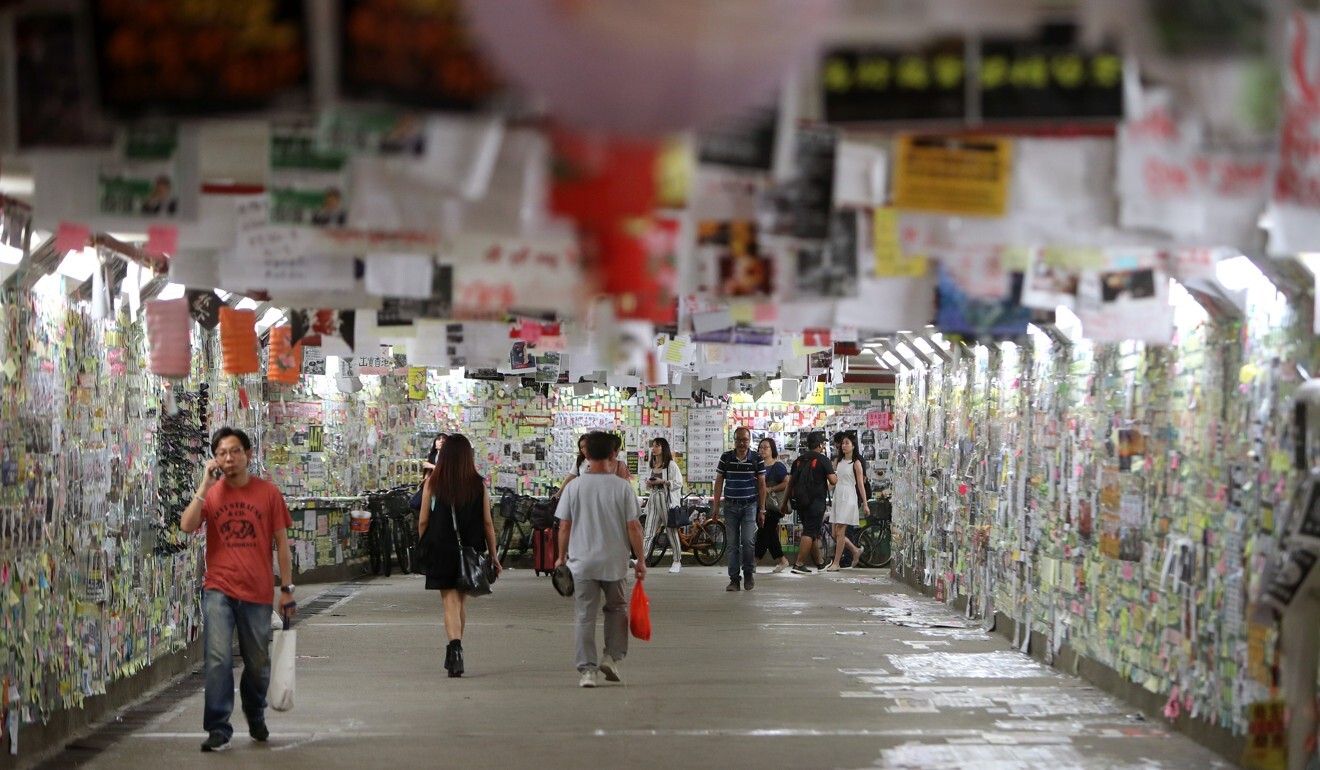 A medical report showed that while the student's wounds had healed, he was taking painkillers daily to ease his abdominal pain. He had also lost movement in his neck.
A clinical psychologist said the student was "in great need of social welfare, psychiatric and psychological assistance and intervention" due to severe depression and stress, adding his rehabilitation would be "a very long journey".
"The life of a very young man has been ruined," the judge said on Friday.
"On the day in question, [the defendant] could have walked away after the dispute. Yet, he returned to the subway and senselessly committed the offence on a defenceless young man."
Wounding with intent is punishable by life imprisonment, but sentencing guidelines by the Court of Appeal give three years to 12 years behind bars as the usual range of sentence for the offence.
This article appeared in the South China Morning Post print edition as: Chef jailed for Lennon Wall fruit knife attack