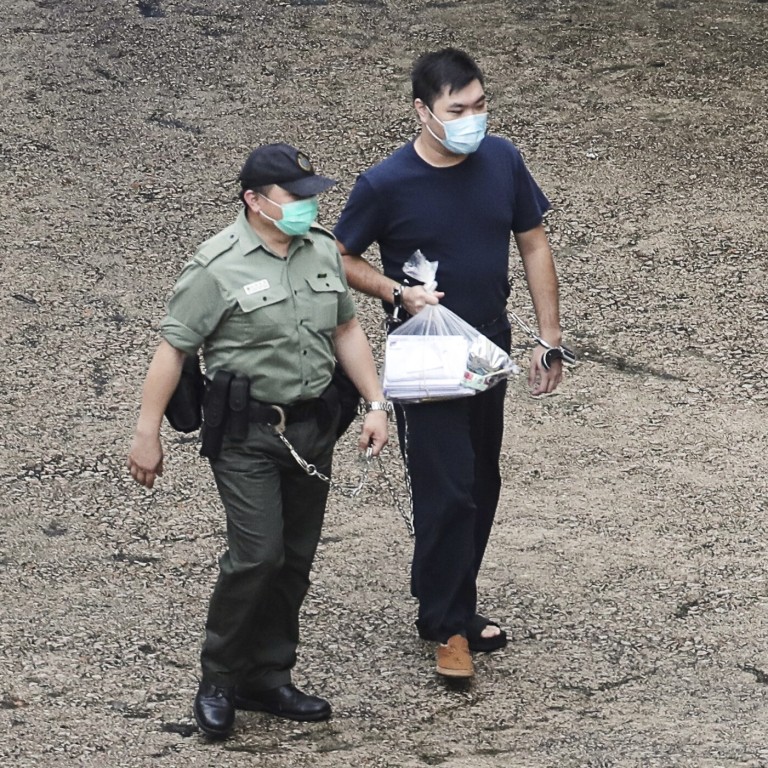 Hong Kong's first national security law trial will have no jury, Court of Appeal rules
Three judges unanimously uphold justice minister's decision to bring case before High Court jurists hand-picked by city's leader
Tong Ying-kit, 24, is accused of driving his motorcycle into a group of police while carrying a banner calling for Hong Kong's 'liberation'
Three appeal court judges have unanimously upheld the Hong Kong justice minister's decision to exclude a jury from the trial of the first person charged under the
national security law
.
Tuesday's ruling at the Court of Appeal means Tong Ying-kit, whose three-week trial on secession and terrorism charges begins on Wednesday, will appear before a trio of High Court judges hand-picked by the city leader to oversee proceedings connected to the Beijing-imposed legislation.
Chief Judge of the High Court Jeremy Poon Shiu-chor said in his written judgment that even assuming Tong had a constitutional right to a jury trial, the decision to forgo one was at the sole discretion of prosecutors, and not amenable to conventional judicial review challenges like the one the defendant filed.
Although the assessment of the risk of a jury trial was usually "impressionistic and instinctual", Poon added that the secretary for justice had no need to explain her thought process as it might involve classified information which would not be in the public interest to disclose.
He further held that Tong's application, if granted, would have frustrated the timely disposal of his trial as required by the security law by delaying or even derailing the criminal process.
Tong, 24, has been charged with incitement to commit secession and terrorism, both of which are punishable by life in prison under the security law, after allegedly riding a motorcycle into three police officers while carrying a banner calling for the city's "liberation" on July 1 last year.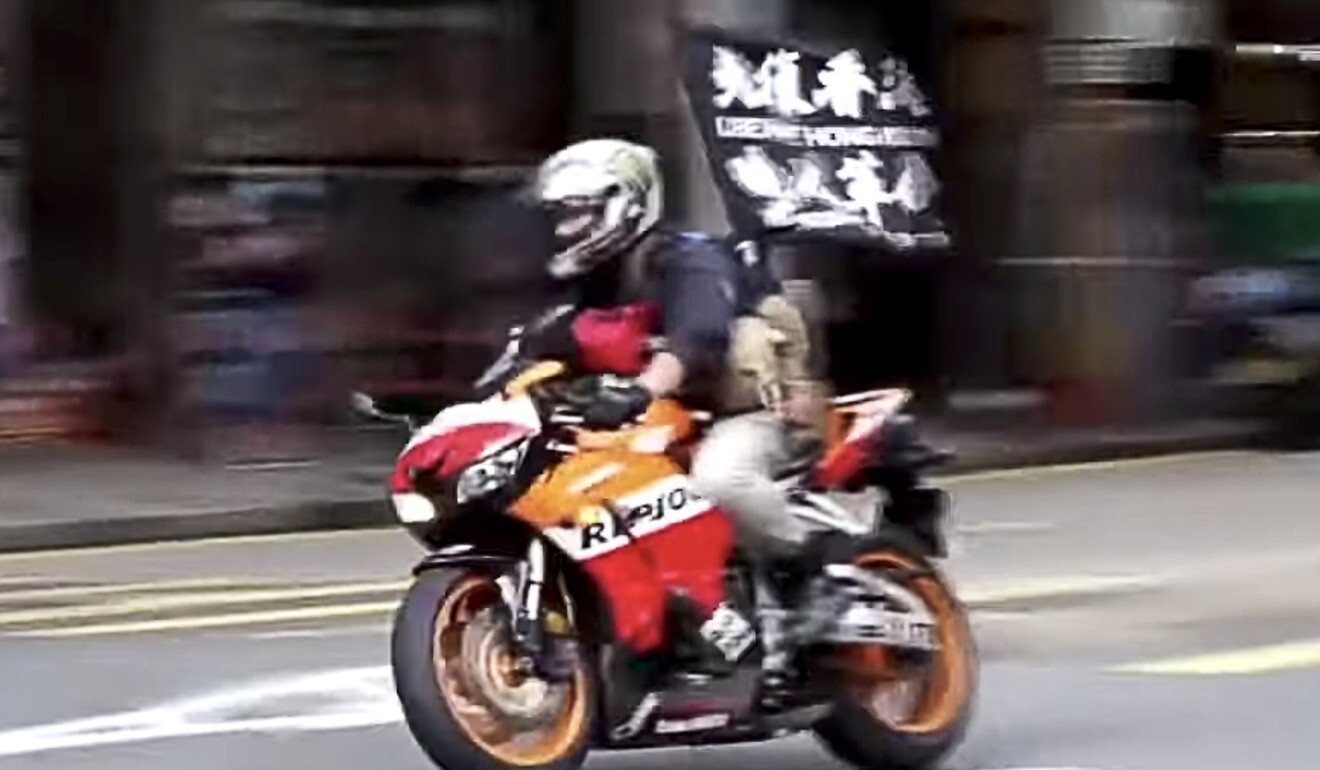 The trial is scheduled for Wednesday, and will be heard by judges Esther Toh Lye-ping, Anthea Pang Po-kam and Wilson Chan Ka-shun, who were appointed by Chief Executive Carrie Lam Cheng Yuet-ngor as members of a pool of jurists to oversee security law cases.
In February, Secretary for Justice Teresa Cheng Yeuk-wah instructed the judiciary to exclude jurors from Tong's trial by citing Article 46 of the Beijing-imposed legislation, saying the move aimed to protect the personal safety of jurors and their relatives, and to safeguard the administration of justice.
The direction was contrary to the city's common law tradition, in which criminal trials at the High Court are heard before a judge and jury.
Tong had an application for judicial review turned down last month by the lower Court of First Instance, after the presiding judge held that trial by a jury of one's peers was not a constitutional right.
Appealing that ruling earlier this month, Tong's lawyer, Philip Dykes SC, argued a defendant's right to be tried by a jury was in fact protected under Article 86 of the Basic Law, the city's mini-constitution. The article states that "the principle of trial by jury previously practised in Hong Kong shall be maintained".
Poon on Tuesday did not make a definitive ruling on that point, saying he could settle the present appeal by relying instead on Article 63 of the Basic Law, which states that prosecutions by the Department of Justice are to be free from interference.
In his ruling, Poon said that denying Tong a jury trial by citing Article 46 of the security law was "undeniably a prosecutorial decision made by the secretary for justice in the criminal process", and as such, Article 63 of the Basic Law "shields the decision … from any conventional judicial review challenge".
The judge added that, since the security law did not provide any means for an accused to overturn the justice minister's decision, the defence could only challenge on grounds of dishonesty, bad faith and exceptional circumstances in accordance with common law, none of which had been raised by Tong's legal team.
Poon and the two other appeal court judges behind Tuesday's ruling – vice-presidents Wally Yeung Chun-kuen and Johnson Lam Man-hon – were also among those selected by Lam to handle security law proceedings.
This article appeared in the South China Morning Post print edition as: No jury for first security law case