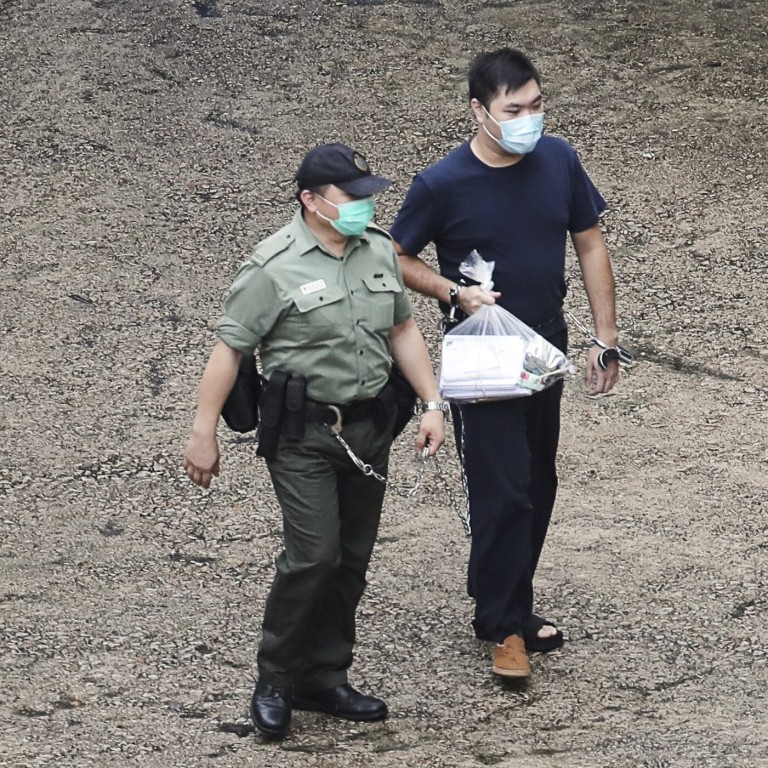 Hong Kong national security law: defence challenges historian's interpretation of liberation slogan
Lawyers for Tong Ying-kit argue that Professor Lau Chi-pang had misinterpreted meaning of 2019 protest slogan
Defence points to contemporary use of 'revolution' in popular culture to suggest it holds different meaning today
Defence lawyers in Hong Kong's first national security law trial have argued a pro-government historian misinterpreted a signature slogan of the city's 2019 social unrest, by tracing the usage of the words back to ancient China.
Counsel for Tong Ying-kit began cross-examining Lingnan University vice-president Lau Chi-pang at the High Court on Monday in relation to the understanding of the slogan, "Liberate Hong Kong; revolution of our times", as displayed by the defendant on his motorcycle during a July 1 protest last year.
The 24-year-old is standing trial on secession and terrorism charges for ­allegedly ramming his motorcycle into three police officers while ­carrying a flag emblazoned with the slogan on July 1 last year.
Lau, a history professor and council member of the semi-official Chinese Association of Hong Kong and Macau Studies, testified on Friday the chant had to be political in nature and aimed at overthrowing the government.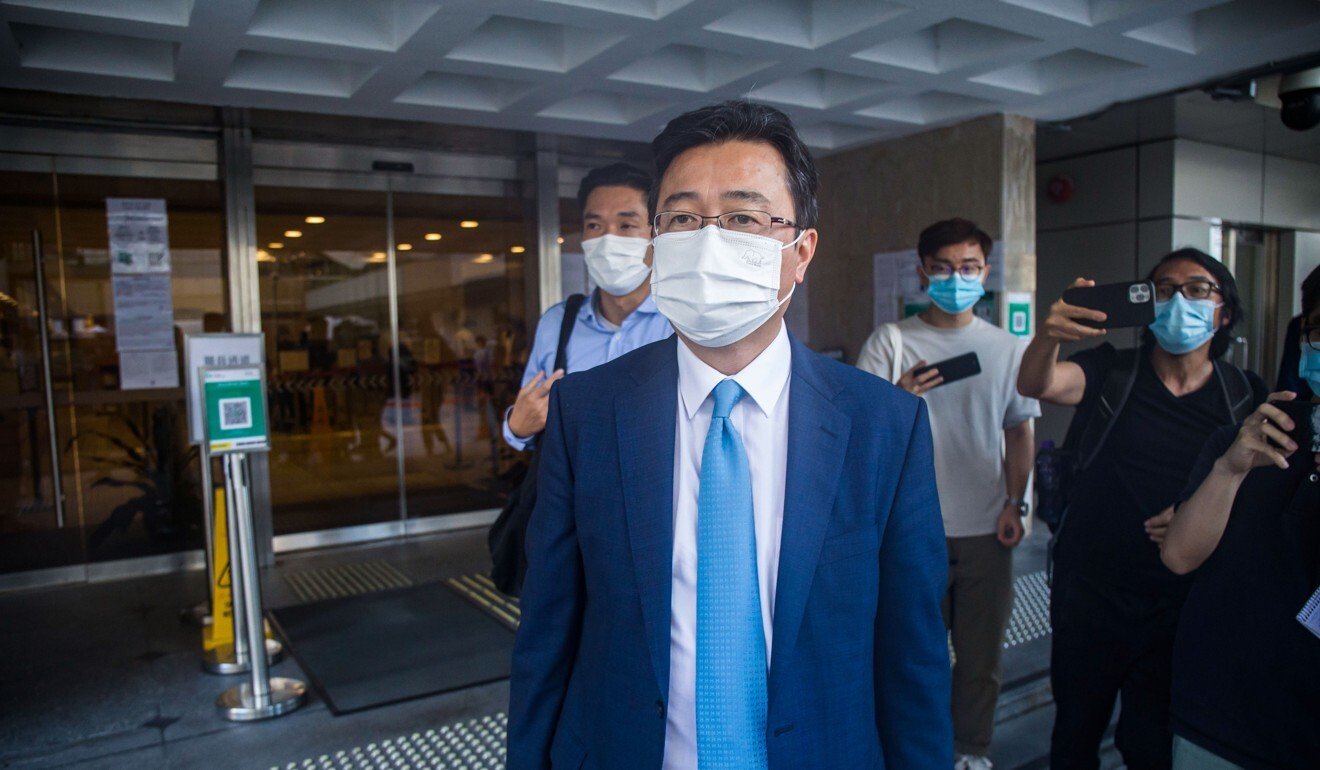 In his testimony, he referenced ancient Chinese literature, and the application by jailed activist Edward Leung Tin-kei in calling for Hong Kong's independence during his 2016 Legislative Council campaign.
On Monday, Tong's lawyer Clive Grossman SC suggested Lau had fixated too much on how keywords such as "liberate" and "revolution" were used in Chinese society over the past 1,000 years.
Leung, who was thought to have coined the slogan, might not have the same understanding of the words' semantic origin as the professor, the lawyer said.
"When you look at a slogan, surely you have to look at what it means by the time it is produced," Grossman said. "There may be certain differences if you put the text in a contemporary context."
Lau, however, said his interpretation was based on conventional understanding of the plain Chinese text, and that understanding its meaning did "not require the knowledge of a historian".
In countering Lau's evidence, the defence produced an expert report co-written by political scientist Eliza Lee Wing-yee, and journalism scholar Francis Lee Lap-fung, which interpreted the slogan by examining how its keywords were used and received in present times.
Citing usage of the word "revolution" in commercial adverts, the pair concluded the slogan might have its root in popular culture.
Lau disagreed, and said it was wrong to assume "revolution in the political sense carries the same meaning as that in the commercial realm".
While suggesting the defence's reasoning was flawed, Lau acknowledged he was not a social-science expert and could not tell which of the approaches the parties took was correct.
The trial continues on Tuesday.
This article appeared in the South China Morning Post print edition as: Trial hears difference of opinion on slogan