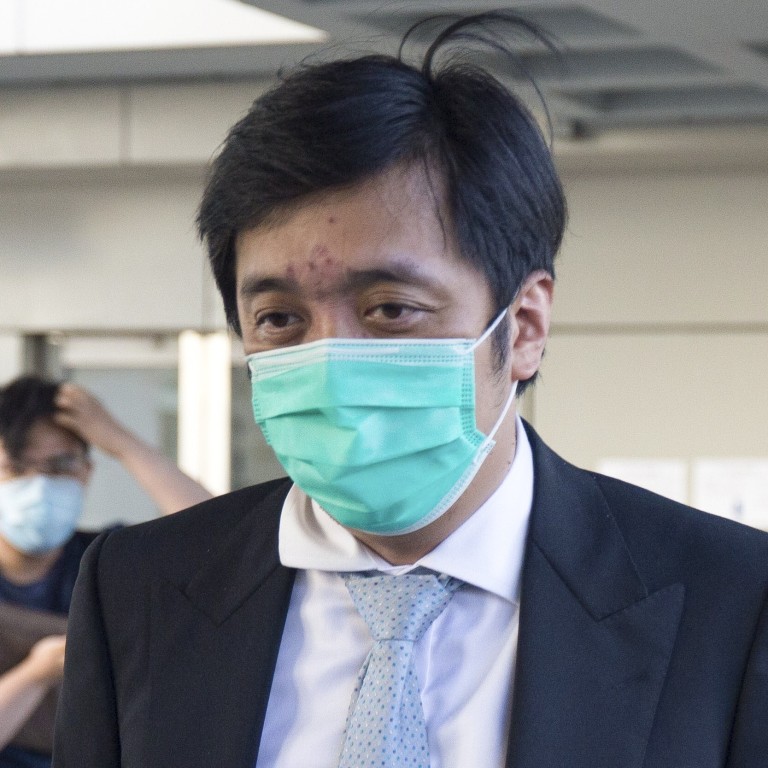 National security law: popular protest slogan can have more than one meaning, Hong Kong court hears
Rather than advocating city's independence from China, chant represented protesters' pursuit of freedom and democracy, journalism scholar says
Experts for defence cite 2019 study which found there was a diverse range of opinions on interpretation of phrase
A signature slogan of Hong Kong's 2019
social unrest
was adopted by some protesters to represent their pursuit of freedom and democracy rather than to advocate the city's independence from China, a journalism scholar argued on Tuesday in the first trial under the
national security law
.
Testifying at the High Court for defendant Tong Ying-kit, Chinese University of Hong Kong (CUHK) professor Francis Lee Lap-fung said it was wrong to assume the slogan, "Liberate Hong Kong; revolution of our times", could only have one meaning.
While the expression could be understood to be pro-independence, Lee found it was "very open and ambiguous", pointing to a 2019 study which found there was a diverse range of opinions among protesters and their supporters on how the phrase should be interpreted.
08:35
Young Hong Kong opposition activists in the US cope with life in exile
Young Hong Kong opposition activists in the US cope with life in exile
The testimony was given on the 12th day of the trial of 24-year-old Tong, who is charged with secession and terrorism under the Beijing-imposed national security law.
He is accused of driving a motorcycle into three police officers while ­carrying a flag emblazoned with the "Liberate Hong Kong" slogan on July 1 last year.
In support of the prosecution's case, Lingnan University historian Lau Chi-pang earlier told the court that the chant, properly understood in its historical context, must have been used by Tong to incite separatism.
In a report for the defence, Francis Lee and political scientist Eliza Lee Wing-yee argued the catchphrase did not necessarily carry a political message, and could have several meanings depending on people's understanding and personal experiences.
Lee, who is the director of CUHK's school of journalism and communication, cited a study he conducted in September 2019 that asked 40 people who either took part in protests, or supported the anti-government movement, to express their views on the slogan in small-group interviews.
A respondent to that study said he had originally categorised the slogan as pro-independence, but later considered it to be a reflection of protesters' fighting spirit, and that he shared a sense of camaraderie whenever he chanted it alongside fellow protesters.
"When we pose the question [of] whether [one is] really speaking the truth, we assume that there is only one single true opinion," Lee said. "[As] social scientists, we know human beings are not like that. It's not like you only have one single truth in your mind."
The professor added: "Meaning production is always an ongoing process ... We should not assume there is one single true meaning behind people's talk."
But Mr Justice Wilson Chan Ka-shun, one of three judges presiding over the trial, questioned the study's representativeness and expressed concern that not all of its participants had spoken their minds.
"How do you know people are speaking the truth? People may not tell the truth for all sorts of reasons," the judge asked.
"I'm not trying to get their true opinion[s]. I'm trying to get how they talked about that, how they expressed that in front of each other, how they make sense of things in the company of others," the professor replied.
The trial continues on Wednesday.