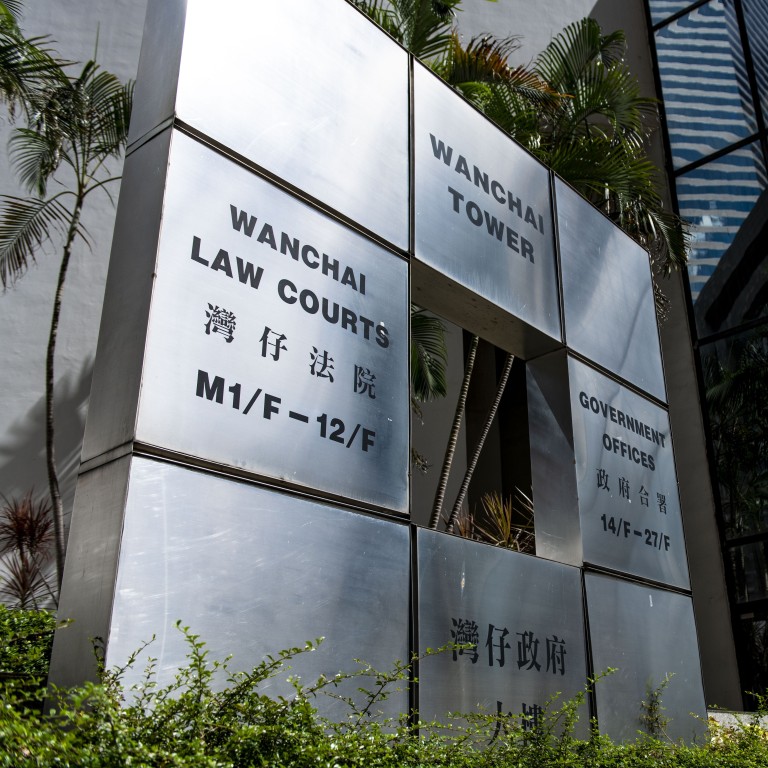 Hong Kong protests: first aid volunteer cleared of rioting charge as judge rules helping the injured no 'basis for conviction'
Yeung Kwong-chi, 26, had a 'reasonable excuse' for his presence at the scene, District Judge Edmond Lee says
Student Alice Tong, 22, was also acquitted on Monday; prosecutors had pursued convictions against both on the basis of their black attire and proximity to the riot
A community outreach worker arrested during a violent Hong Kong
demonstration
two years ago has been cleared of rioting charges, after a judge ruled that providing first aid to injured protesters constituted reasonable grounds for his presence at the scene.
First aid volunteer Yeung Kwong-chi, 26, and university student Alice Tong Ka-yan, 22, were each acquitted on Monday of rioting in Wan Chai on the night of August 31, 2019, after an unauthorised rally on Hong Kong Island descended into violent stand-offs between protesters and police.
Yeung, who admitted to keeping a walkie-talkie without the necessary licence before the start of the trial, was fined HK$2,000 (US$257) for that infraction.
Tong, a second year law student at an overseas institution, was also cleared of a count of possessing an offensive weapon in a public place over a laser pointer found among her belongings, with the judge citing issues in the way police handled the evidence.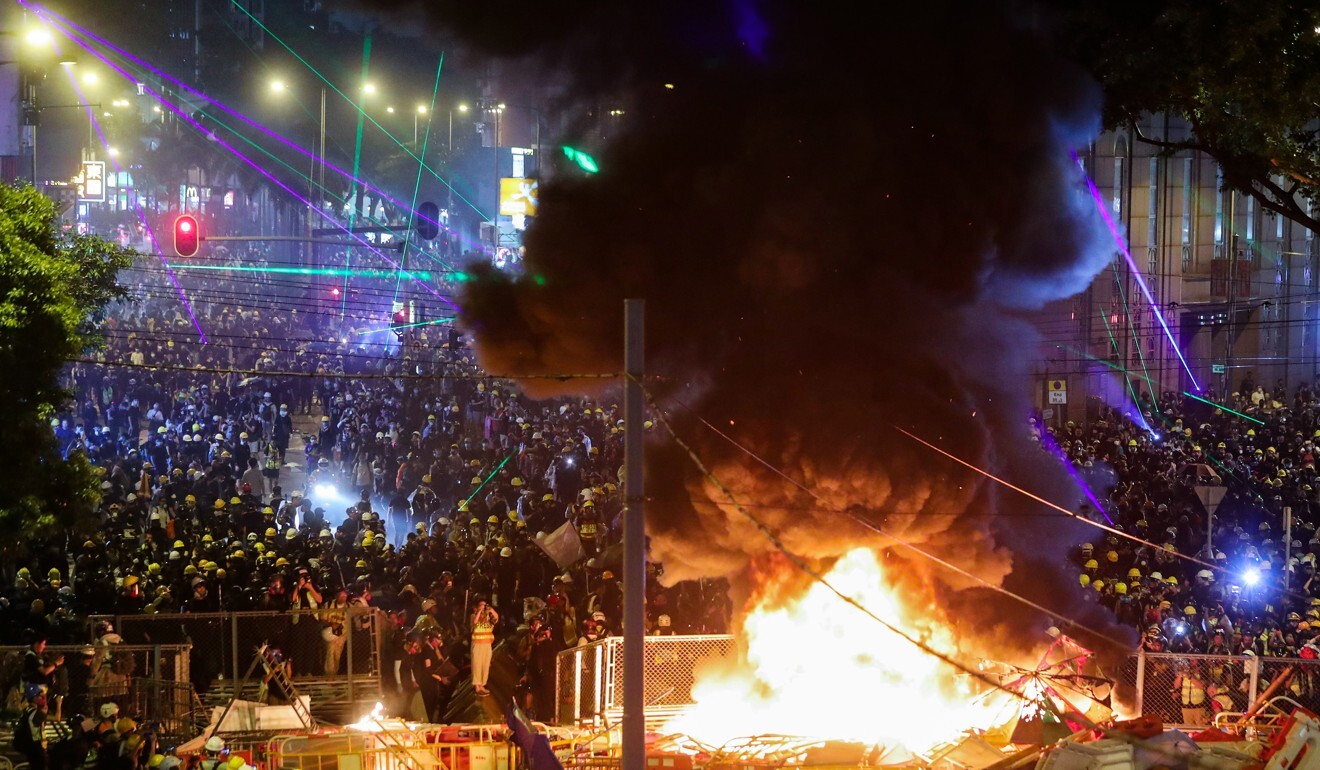 The two were among 22 people arrested during a riot on Hennessy Road at about 8pm, where hardcore protesters barricaded roads, set fires, shone laser lights at police and hurled objects at officers. The pair was caught in the vicinity of the illegal gathering following a chase.
Despite a lack of evidence showing the defendants' involvement, the prosecution asked the court to convict them based on their black attire, as well as the time and location of their arrests.
Delivering his verdict on Monday, judge Edmond Lee Chun-man said the prosecution had failed to prove the accused had either committed a violent act during the 30-minute disturbance, or abetted the violence via their presence.
Lee said the large amount of medical items found in Yeung's backpack, together with his admission that he was a first aid volunteer, offered reasonable doubt of guilt.
"Although it is a crime for medical workers to assist protesters in a riot, the present case lacks evidence for me to come to such a conclusion," the judge said.
"The defendant had a reasonable excuse, that is to provide medical service to protesters. While this is not a defence, it is not a basis of conviction either."
Even though the two defendants had attempted to flee, Lee said they might have done so simply out of fear given the chaotic situation.
The judge ordered prosecutors to pay Tong's legal costs after finding the law student had not brought suspicion upon herself.
Outside the court, Yeung said the enormous pressure of the year-long proceedings had prompted him to consult a psychologist and psychiatrist, adding he was not worried by the prospect of a potential appeal by the prosecution.
Tong, meanwhile, said she would continue her studies in the hope of eventually practising law in Hong Kong.
Rioting is punishable by seven years' jail at the District Court.