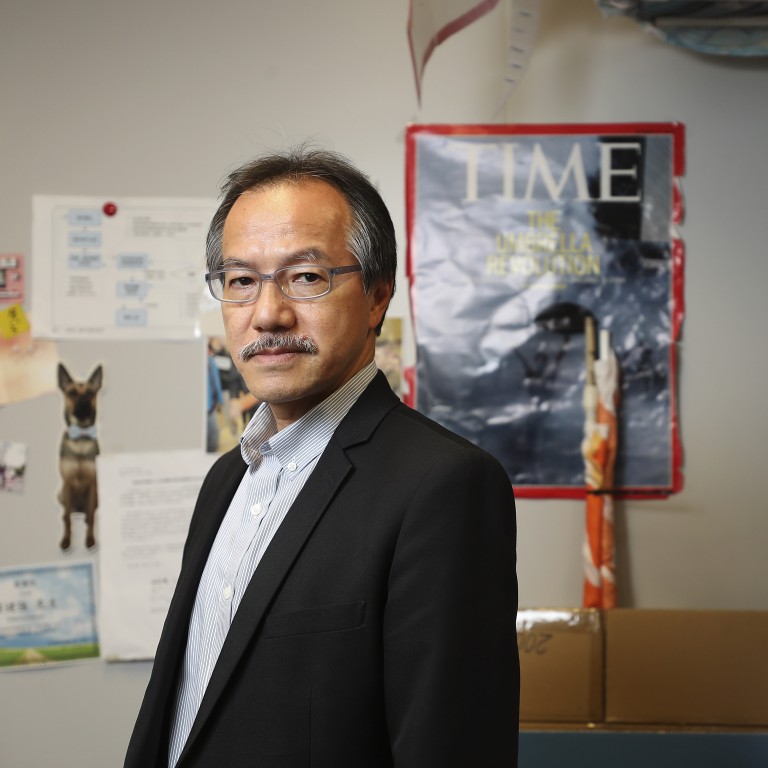 Ex-Hong Kong opposition lawmaker jailed for 3 weeks for contempt after protesting against rival in Legislative Council meeting
Then Labour Party legislator Fernando Cheung chanted slogans to show his disapproval of a pro-establishment leader taking over a House Committee meeting on May 8, 2020
Acting chief magistrate Peter Law says Cheung's conduct has tarnished Legco's reputation and contributed to 'a decline of civility'
A former Hong Kong opposition lawmaker has been jailed for three weeks on a contempt charge for protesting against a rival assuming control in a chaotic
Legislative Counci
l meeting in 2020, in the first such conviction since indirect elections were introduced more than three decades ago.
Fernando Cheung Chiu-hung pleaded guilty at West Kowloon Court on Friday to a contempt charge under the Legislative Council (Powers and Privilege) Ordinance, initially designed to immunise members from criminal sanctions while exercising their freedom of speech and debate.
The then Labour Party legislator had chanted slogans to mark his disapproval of a pro-establishment leader taking over a House Committee meeting on May 8, 2020 and subsequently beginning to clear a backlog of bills for review. The committee had previously ground to a halt as members failed to elect a chairman following 17 sittings since October 2019.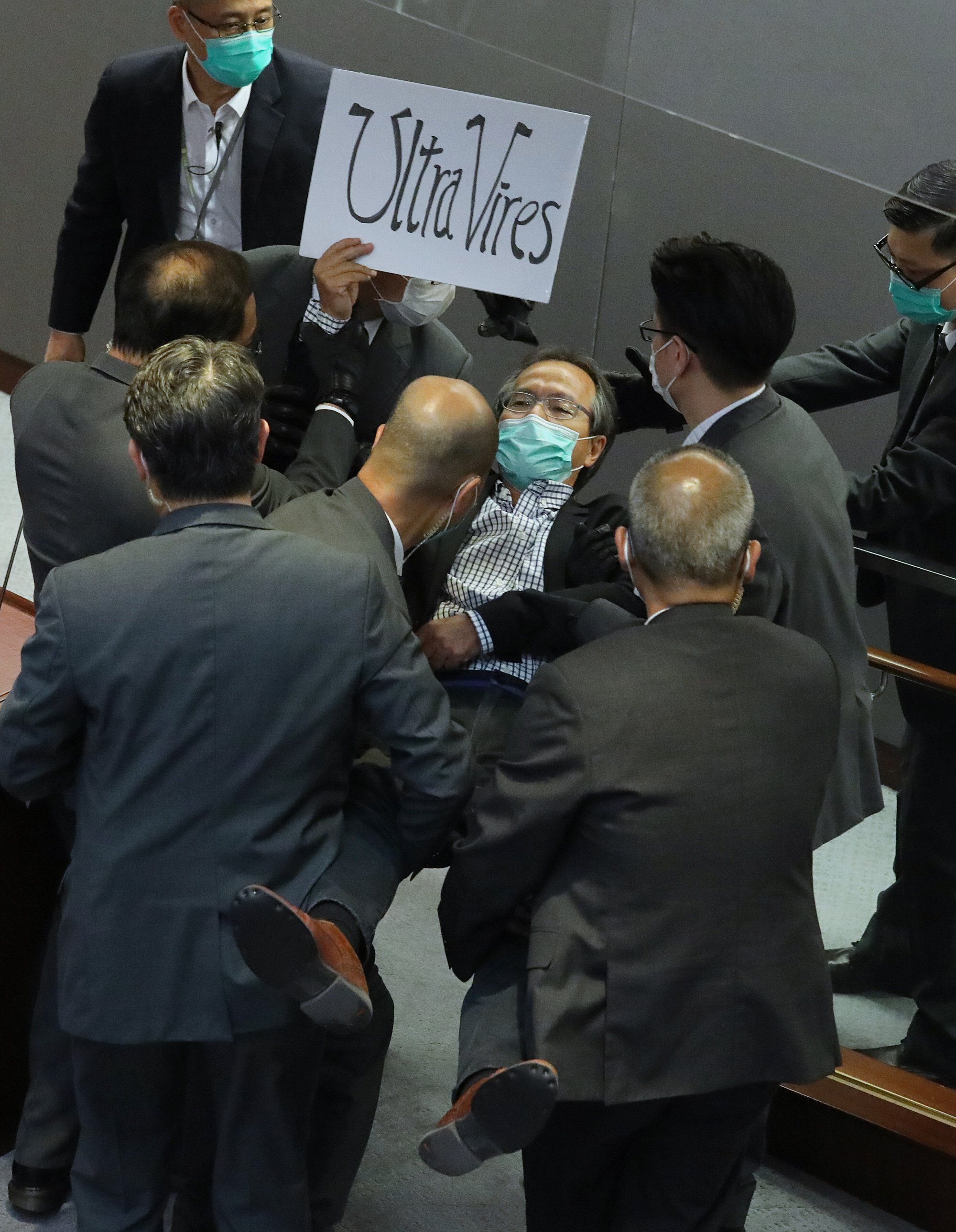 In refusing Cheung's plea for a fine or suspended jail sentence, acting chief magistrate Peter Law Tak-chuen said the former lawmaker's conduct had tarnished Legco's reputation and contributed to "a decline of civility".
"Mr Cheung had shouted in a loud voice over some time in a continuous and persistent manner … His action was more than a minor inconvenience to his colleagues," Law said.
The magistrate also noted Cheung's culpability was higher than an average spectator sitting in the public gallery, given his proximity to the people affected.
Prosecutors first charged a Legco member with contempt in a 2017 case against former opposition lawmaker "Long Hair" Leung Kwok-hung, who purportedly disrupted a panel meeting the previous year by snatching a government official's folder.
That case was put on hold until last September when the Court of Final Appeal upheld the legality of prosecuting legislators for the offence under section 17c of the 1985 ordinance.
The ordinance, which stipulates the immunities and privileges enjoyed by members, was passed three months before indirect Legco elections were introduced in September 1985.
With Leung still awaiting the court's verdict, Cheung became the first lawmaker to be convicted of contempt after he pleaded guilty.
Prosecutor Stella Lo Wing-shan said Cheung had intermittently shouted over a 44-minute span during the meeting despite repeated warnings from pro-establishment heavyweight Starry Lee Wai-king, who replaced Dennis Kwok, a legislator from opposition Civic Party, in overseeing the May 8 sitting.
Video footage of the meeting showed Cheung repeating the phrase "Starry Lee abused her powers" in front of her. Some of Lee's allies complained they could not focus because of the noise, whereas others teased Cheung's apparently futile attempt to stop the proceedings. The lawmaker was subsequently ejected from the meeting room.
Cheung, who turns 65 later this month, said he would only admit the charge but not wrongdoing, as he maintained his prosecution was driven by political motives.
"For me, Legco is an important structure that facilitates improvements in society. I will never hold Legco in contempt," Cheung said as he read out a statement in the dock.
"We [opposition lawmakers] respect the 'one country, two systems' principle and strictly abide by the
Basic Law
, but very unfortunately, the majority of my colleagues who had insisted on our peaceful ways are already in jail."
He added: "In the end, who was the one who broke the rules, flouted the law and even suppressed the opposition with the regime that is the judiciary?"
Applause burst out in the public gallery after Cheung's speech, but was almost immediately silenced by warnings from the magistrate and court security officers.
Ten other ex-politicians of the opposition camp are facing charges under the same ordinance after their cases were postponed pending the top court's ruling on the constitutionality of their prosecution.
Labour Party chairman Steven Kwok Wing-kin, Cheung's former assistant in Legco, has been jailed for two weeks on charges of contempt and obstructing a public officer during the May 8 meeting.
The other defendants – Raymond Chan Chi-chuen, Eddie Chu Hoi-dick, Andrew Wan Siu-kin, Helena Wong Pik-wan and Wu Chi-wai – will return to court next month.