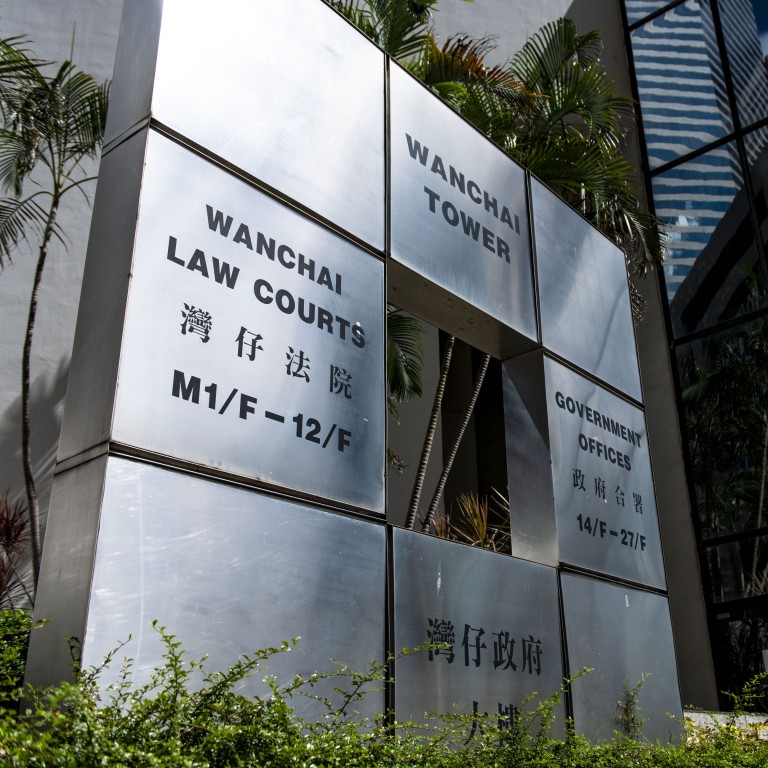 Former project manager with Hong Kong charity sues ex-employer for sacking him over Covid-19 infection
M. Tariq is seeking HK$104,000 (US$13,000) in damages from Gurkhas Group (G3S) Charity Foundation, which terminated his contract just one week into his employment
Second lawsuit in as many months initiated by Equal Opportunities Commission on behalf of people discriminated in the workplace after testing positive for Covid-19
A former project manager with a Hong Kong charitable organisation has taken his ex-employer to court for sacking him because he contracted Covid-19.
The Equal Opportunities Commission on Monday initiated the second lawsuit in two months on behalf of people suffering discriminatory treatment in the workplace after testing positive for the disease.
In the District Court writ, M. Tariq sought HK$104,000 (US$13,000) in damages from the Gurkhas Group (G3S) Charity Foundation, which decided to terminate his contract just one week into his employment.
The 49-year-old father of two exhibited flu symptoms on January 13 last year, two days after he started his new job. He and his wife attended a testing centre on January 16 upon learning his sister-in-law was a confirmed case.
Tariq tested positive for Covid-19 the following day and remained hospitalised until January 28.
Two days before his discharge, Tariq received a notice dated January 18 via WhatsApp from the foundation's human resources manager, informing him of the immediate termination of his contract on the grounds that his sickness had "influenced the smooth running of our operations".
In another message, which foundation chairman Tej Prakash Pun erroneously sent to Tariq's previous employer, Pun claimed that "our senior management and office [staff] feel unsafe to work together" with the claimant.
Tariq filed a complaint to the commission on January 30, with efforts on reaching a settlement coming to no avail.
Counsel for the commission argued the foundation had discriminated against Tariq in violation of the Disability Discrimination Ordinance, noting that he felt "highly offended and humiliated".
"The [foundation's] unlawful dismissal has aggravated the stigma attached to Covid-19 patients and caused the claimant to feel unfairly treated and humiliated," legal counsel Fong Yan-nok wrote.
The sudden dismissal also aggravated Tariq's anxiety after contracting Covid-19, as his family lost a major source of income when he and his wife were expecting a second child, Fong added.
Counsel asked that the foundation apologise to Tariq in writing and compensate him for injury to feelings and loss of earnings equivalent to two months' salary.
Tariq had previously filed a complaint to the privacy commissioner for personal data about the foundation's disclosure of his medical condition and employment status to third parties. The privacy commissioner found in favour of Tariq in August last year and concluded the case by issuing a warning letter to the charitable organisation.
The first discrimination lawsuit in relation to Covid-19 infections came in April. Jobseeker Jasper Siu Chi-yoi sued MEX Fintech Limited for HK$70,000 for allegedly retracting his appointment after he was found to have carried the coronavirus. The first hearing is slated for July.
The Equal Opportunities Commission received 1,540 inquiries and 258 complaints related to Covid-19 between 2020 and last year. Twenty-six involved potential breaches of the Disability Discrimination Ordinance.