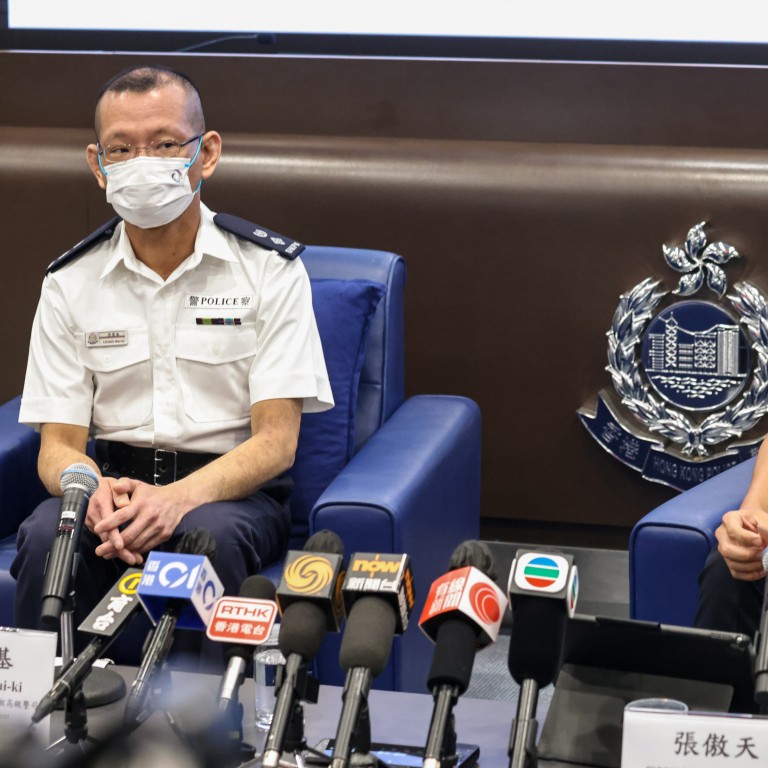 Anti-terrorism campaign urges Hong Kong hardware store owners, chemical suppliers to report suspicious customers
City launches counterterrorism initiative as law enforcement says they have dealt with 20 cases related to explosives or precursor chemicals since mid-2019
Participants in scheme will attend several seminars hosted by counterterrorism unit to help raise their security awareness
A new anti-terrorism campaign is encouraging the owners of hardware stores and chemical suppliers in Hong Kong to report any suspicious customers, as law enforcement officers said they had handled 20 cases involving explosive materials since mid-2019.
Senior Superintendent Leung Wai-ki, of the city's interdepartmental counterterrorism unit, which comprises members from six law enforcement agencies, said on Monday that despite the national security law in June 2020, the number of cases involving the use of explosives or precursor chemicals had remained steady.
"From mid-2019 until now, there have been 20 cases related to explosives or precursor chemicals. So we would like to enhance the education of the public and raise the awareness of the precursor chemical industry," he said.
"Suspects mainly get the precursor chemicals from hardware shops and suppliers. That's why we mainly put the focus on this industry in this campaign."
Leung said the unit would initially roll out the campaign, named the "Safe Community Pledge", in districts where more hardware stores were concentrated before expanding to other areas of the city.
"We encourage the shop owners and residents to report to the police once they see anyone suspicious," he said.
The senior superintendent added that any customers buying an unusual amount of chemical products or expressing an unwillingness to disclose the purpose of their purchase could be considered suspicious.
Members of the community have already signed up for the initiative, with 14 hardware shops and 49 university and school-based laboratories joining the campaign.
Lewis Ching, a hardware shop owner in his 40s, said he hoped to serve the community by joining the scheme.
"I hope to promote peace and stability in society," he said.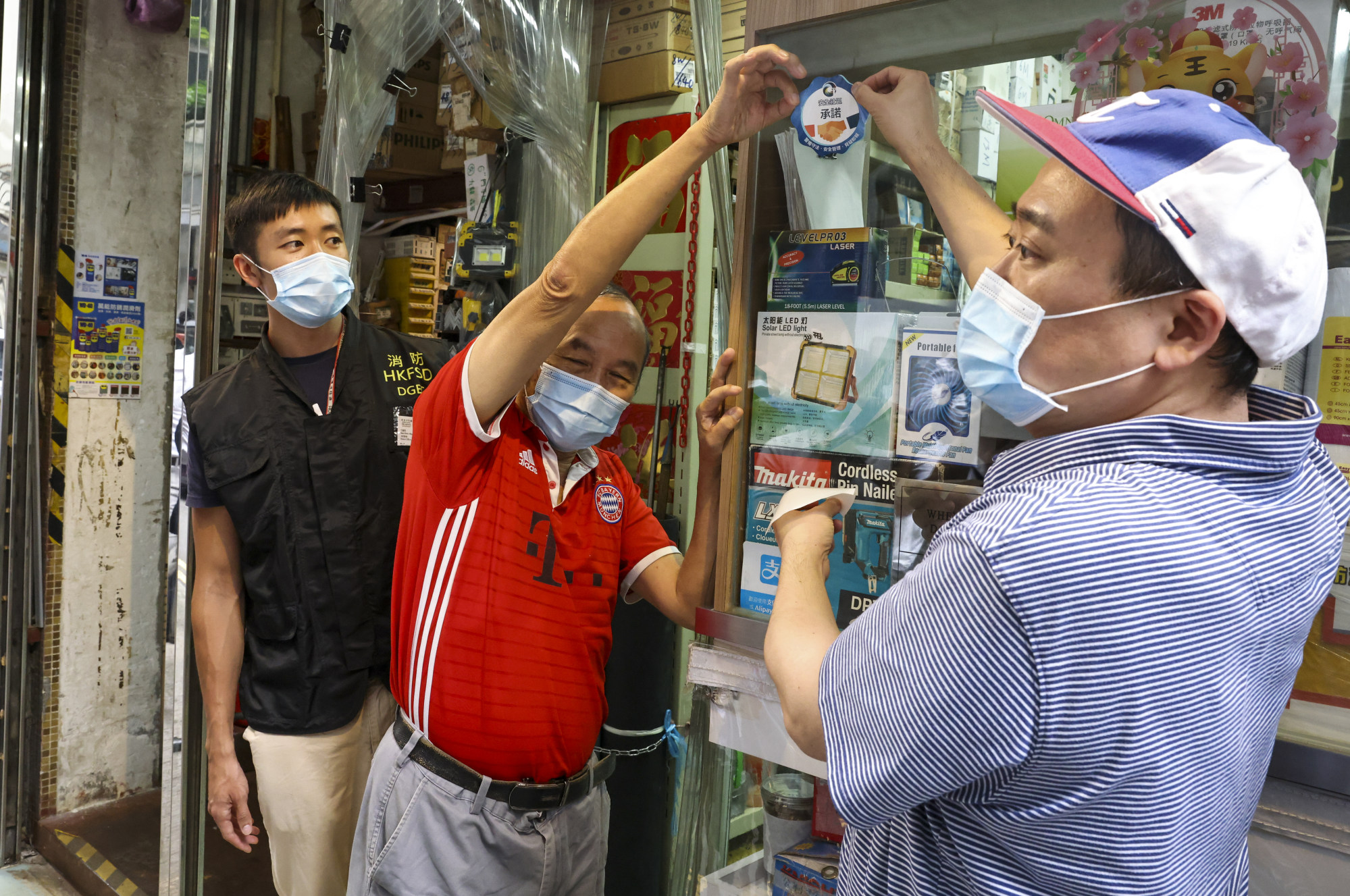 As part of the campaign, the counterterrorism unit will organise several seminars and distribute relevant information to boost the security awareness of participants.
The unit also encouraged hardware store owners to stay alert and familiarise themselves with the regulations on storage, usage and import of dangerous goods and chemicals, adding that both shops and suppliers should regularly check their inventories.
Any suspicious activity should be reported to law enforcement agencies, it said, especially via the counterterrorism hotline, which was launched earlier this month.
Any callers who provided information that led to the detection of terrorism-related crimes would receive a cash reward once judicial procedures were completed, with the amount to be determined by an existing stringent mechanism.
During an operation on June 15, members of the dangerous goods division of the Fire Services Department raided dozens of hardware shops and storage facilities in Mong Kok, with four stores found to have violated laws related to the manufacturing, possession and handling of dangerous goods.
Cheung Ngao-tin, a senior divisional officer with the department, said fire officers had conducted 1,232 inspections of hardware shops since 2020, but did not specify how many had led to the seizure of dangerous goods.