Hong Kong protests: head of largest opposition party denies taking part in unlawful assembly near PolyU in 2019
Democratic Party chairman Lo Kin-hei appears in court charged with taking part in an unlawful assembly near Polytechnic University on November 18, 2019
Politician and nine others, including a primary school teacher and a journalist, arrested after protesters challenged a police cordon
The leader of Hong Kong's largest opposition party has denied taking part in an unlawful assembly near a university besieged by police during an intense anti-government demonstration three years ago.
Democratic Party chairman Lo Kin-hei, 38, appeared in the District Court on Tuesday over his alleged involvement in an illegal gathering 300 metres (980 feet) away from Polytechnic University in Hung Hom on November 18, 2019.
The politician and nine others, including a primary school teacher and a journalist, were arrested at Science Museum Square that morning after some protesters challenged a police cordon.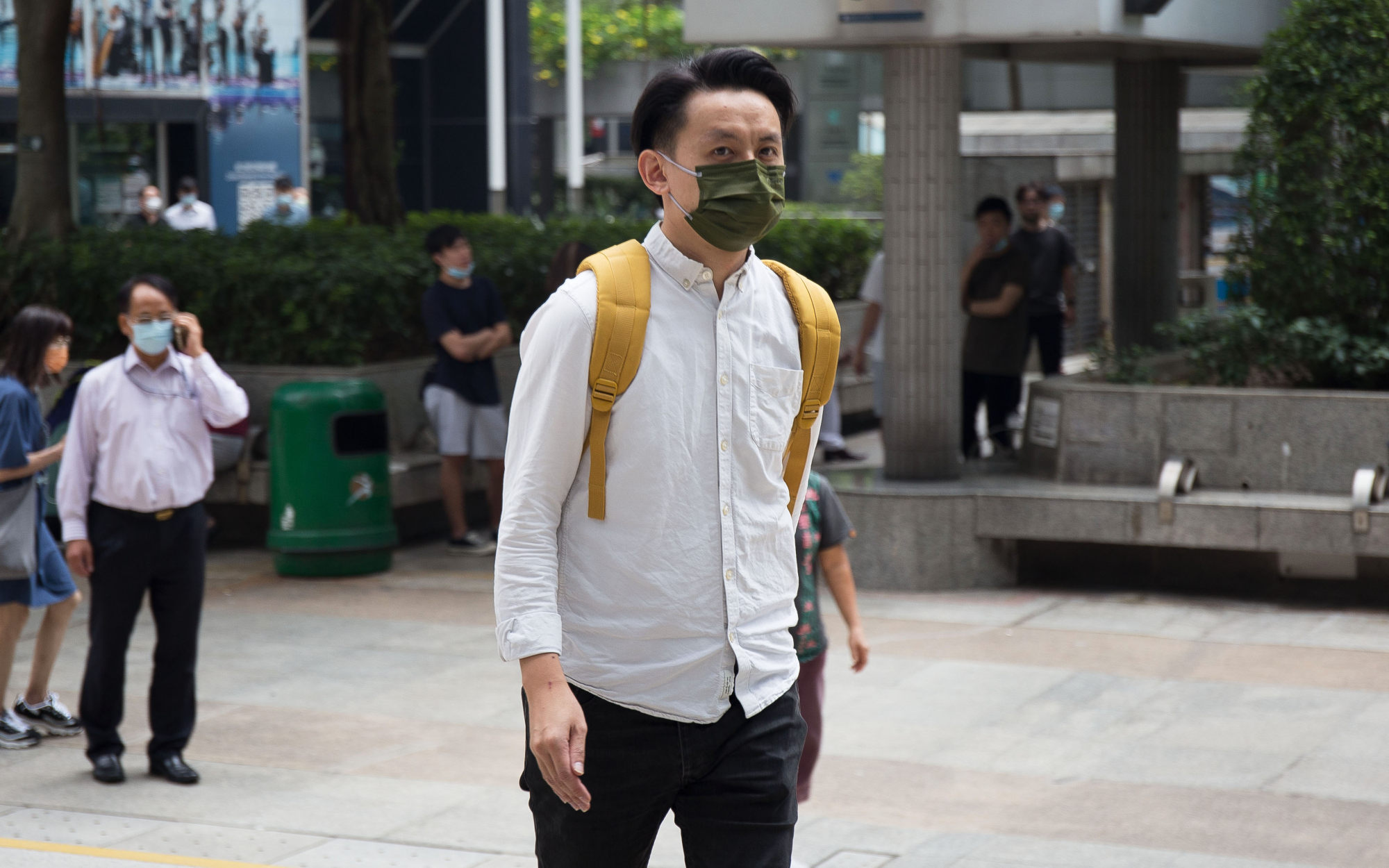 Four suspects – fashion designer Chan Tsz-long, construction worker Wan Yan, and students Lam Yee-man, and Kwok Wai-ling – had their bail revoked after admitting to the unlawful assembly charge.
Lo, teacher Mok Tak-wai and retiree Chan Chung-yee pleaded not guilty to the same offence.
Journalist Tang Cheuk-yu, who was found with seven plastic zip ties, a laser pointer and multi-purpose knives, denied a count each of possessing articles with intent to damage or destroy property and possessing offensive weapons in a public place.
Decoration worker Lai Chun-hung and Tam Ho-ming, who was jobless at the time of the incident, will be dealt with in later proceedings as they were under Covid-19 quarantine.
The confrontation at PolyU followed a turbulent week of street violence, chaos and traffic disruption across Hong Kong, with protesters demanding police be held accountable for the force used during the 2019 unrest.
Protesters turned the Hung Hom campus into their stronghold while reinforcing their defences. Their comrades tried to give them a window to escape by staging various protests in the university's vicinity.
The prosecution said during Tuesday's trial that a large crowd gathered at the square from 8am on November 18, demanding police release those trapped inside the university. About 20 open umbrellas were placed on the ground facing a police cordon.
The crowd gradually grew in size and moved towards the officers stationed on Science Museum Road, triggering a police dispersal.
Officers rounded up 135 people, including the 10 defendants, outside Chinachem Golden Plaza at around 8.18am.
Wan, who pleaded guilty, said in a police interview he had gone to the scene in response to online calls to support the protest in PolyU by non-violent means.
"The protesters … conducted themselves in an intimidating, insulting or provocative manner by occupying the Science Museum Square and its vicinity, marching towards a police cordon regardless of warnings, and confronting officers," prosecutor Andrew Li Hay-chit said.
Chan and Lam were separately charged with possessing illegal instruments with intent for keeping a total of three spanners during the unrest, while Kwok faced a charge of possessing articles with intent to damage or destroy property for carrying a pack of plastic zip ties and three wires.
Prosecutors agreed to leave the charges on court file, meaning they cannot be pursued without the court's permission, provided that the trio plead guilty to the unlawful assembly charge.
Defence lawyers previously indicated Lai would plead guilty to taking part in an unlawful assembly, while Tam would deny the charge.
The trial before judge Ernest Michael Lin Kam-hung is expected to last about 20 days.