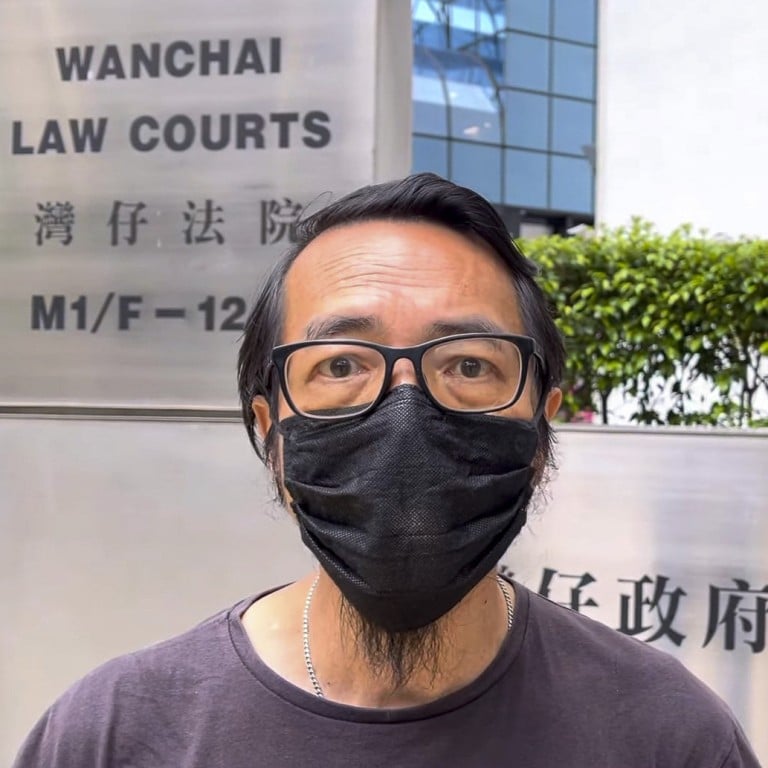 Pastor jailed for 1 year for 'persistent' attacks on Hong Kong judges in videos and confronting magistrate during trial
Magistrate says pastor 'seriously undermined the rule of law, damaged judicial officers' credibility and trampled on the courts' dignity'
Pastor says he may have lost case on paper but in terms of defending justice, and in terms of safeguarding the rule of law, he was victorious
A pastor in Hong Kong has been jailed for a year for making "unfounded" allegations against the city's judges and challenging a court officer overseeing a high-profile trial in breach of a colonial-era sedition law.
A magistrate, designated by the city's leader to adjudicate national security proceedings, convicted Garry Pang Moon-yuen in West Kowloon Court of performing an act or acts with seditious intention over six YouTube videos containing sharp criticisms of the judiciary.
The 59-year-old pastor and retiree Chiu Mei-ying, 68, were also found guilty on Thursday of uttering seditious words for openly chastising another magistrate, who
sentenced an activist to jail
for inciting others to join last year's banned vigil commemorating the 1989 Tiananmen Square crackdown.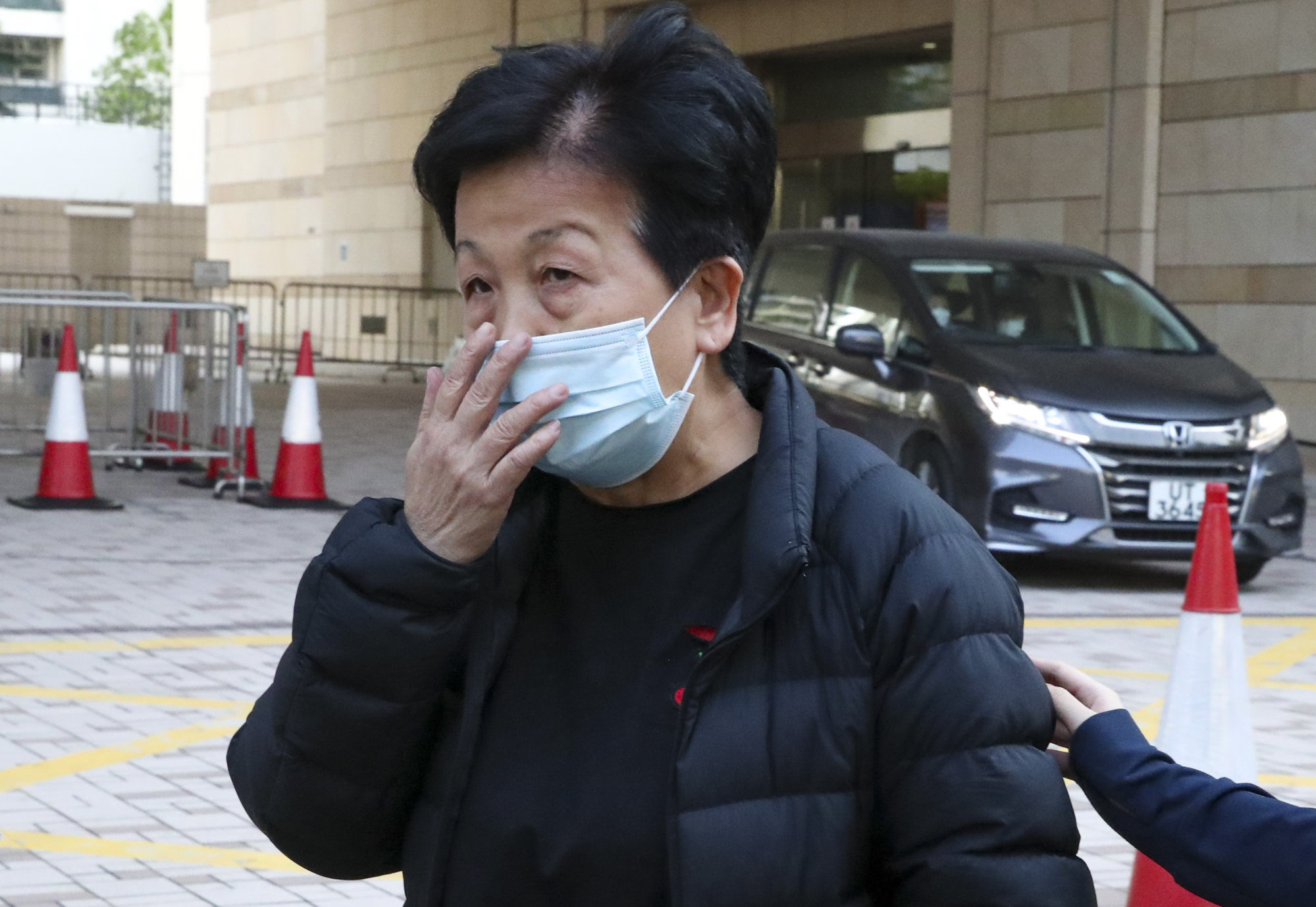 Chiu received three months in jail for the offence, but was released on HK$50,000 (US$6,000) bail pending an appeal.
Magistrate Andy Cheng Lim-chi, who was in charge of the pair's trial, said the defendants had disregarded the solemnity of the court and interrupted proceedings with provocative statements.
"I do not believe their statements or words uttered had anything to do with 'conscience' or remedying the wrongs of judges," Cheng said.
Pang also deserved a deterrent sentence for his "persistent" attacks on judges in his videos, the magistrate ruled, adding that he had "seriously undermined the rule of law, damaged judicial officers' credibility and trampled on the courts' dignity".
The pair's case marked the first time prosecutors had turned to the national security offence to target disruption of court proceedings.
The city's courts have attracted considerable attention in recent years, as more residents found themselves in the dock on charges stemming from the 2019 anti-government protests and alleged transgressions of the Beijing-decreed national security law.
Prosecutors accused Pang of vilifying the judiciary in eight live broadcasts carried on his YouTube channel between November 17, 2020, and February 16 this year. Two of the videos were found not to constitute an offence due to insufficient evidence.
The trial heard Pang had called the law "a tool to suppress dissent" in some videos, while in other clips asserting the courts "did not talk about the law any more" and judges could make arbitrary rulings.
In particular, the pastor targeted High Court Justice Esther Toh Lye-ping's move to expel spectators from the public gallery for wearing yellow masks or shirts bearing political slogans during bail proceedings of national security cases.
He also slammed District Judge Adriana Noelle Tse Ching for purportedly disrespecting the defence lawyers by "hurling insults" and "glaring" at them in
a protest-related case
.
Pang insisted what he said in the videos were merely statements of facts, but Cheng disagreed, noting he had made no reference to the judges' rationale behind their allegedly questionable decisions and conduct.
"[The relevant video footage] involved multiple attacks on the courts. They were definitely not the results of a slip of the tongue, but the manifestations of an intention to demean judges or magistrates," Cheng said.
Separately, Pang and Chiu were said to have verbally confronted Magistrate Amy Chan Wai-mun during a hearing on January 4.
The conflict arose after defendant Chow Hang-tung, a former vice-chairwoman of the group behind Hong Kong's Tiananmen Square vigil, was barred from making what the court considered a "political speech" during her mitigation. She was handed a 15-month jail sentence for incitement.
Chan evicted four spectators from the public gallery for applauding Chow's statement and warned against further disruption to the proceedings.
The trial heard Pang had openly accused the magistrate of losing her "conscience", whereas Chiu had alleged the court's decision was unjustified which called for intervention.
Cheng held that the pair could not have issued the statements on impulse. Instead, they must have born a seditious intention given how they defied the magistrate's warning and issued the offensive remarks in front of about 100 attendees in court.
Pang said he respected the court's verdict but believed history would clear his name.
"I may have lost the case on paper, but in terms of defending conscience and justice, and in terms of safeguarding the rule of law, I am victorious," the pastor said.
Those found guilty of sedition can be jailed for up to two years for a first offence under the Crimes Ordinance. The Court of Final Appeal has classified the offence as one capable of endangering national security.