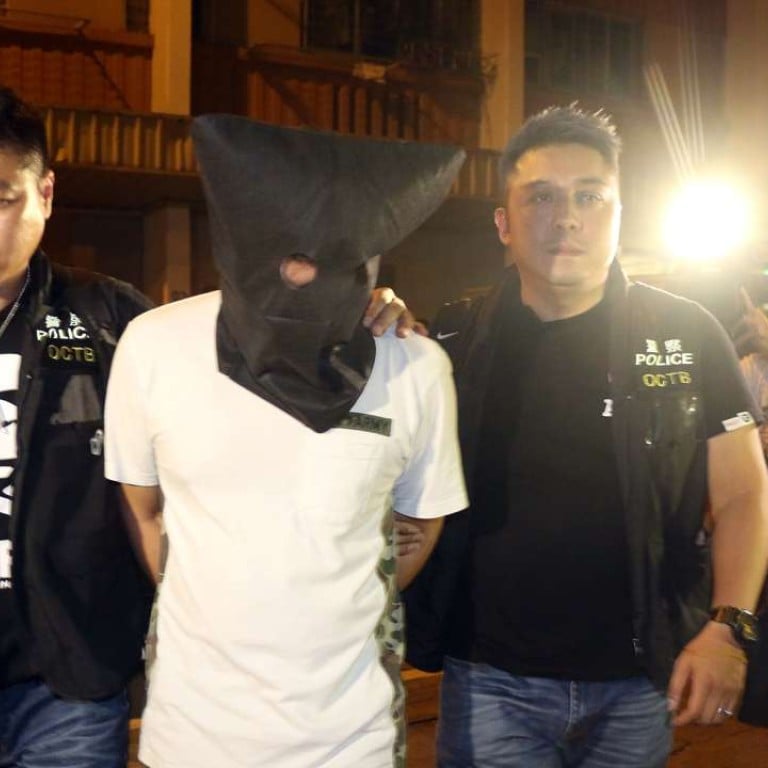 More than 100 arrested and HK$580 million in betting records seized in month-long Hong Kong police crackdown during Euro 2016
Total of 134 locations raided and HK$3 million in cash recovered in series of anti-bookmaking operations between June and July
Police seized more than HK$580 million in betting records and arrested more than 100 people as they cracked down on illegal bookmakers citywide during the month-long Euro 2016 tournament.
Officers also recovered more than HK$3 million in cash in a series of anti-illegal-bookmaking operations codenamed "Crowbeak" and "Windshield" between June and July during the UEFA European Championship, held every four years.
A total of 134 locations were raided, leading to the arrest of 73 men and 30 women, aged 16 to 66, a spokesman said, as police rounded up the operations targeting illegal betting activities during the tournament that kicked off on June 10 and ended on July 10.
The offences involved were engaging in bookmaking, betting with a bookmaker and dealing with proceeds known or believed to represent proceeds of an indictable offence.
The confiscated betting records worth HK$586 million, as well as HK$3 million cash and 57 sets of computers, made this the highest seizure among similar operations in recent years.
During the 2014 World Cup, police arrested 176 people and seized HK$750 million in illegal soccer bets.
During Euro 2012, police arrested 64 people and confiscated betting records with a face value of HK$132 million.
Looking at legal betting in comparison, the total football turnover for Jockey Club in the 2014–2015 financial year was HK$78.2 billion, up about 26 per cent from the previous financial year.
During the operations this year, a spokesman said, police had exchanged intelligence with their counterparts on the mainland, in Macau and overseas during the period of operation.
Hong Kong police also participated in an international anti-soccer-gambling operation consolidated by Interpol in order to further enhance intelligence sharing and enforcement action at the international level.
On July 6, police arrested a suspected bookmaker and seized HK$250 million in illegal soccer bets in a public housing flat in Ping Shek Estate in Ngau Chi Wan. It was the single largest seizure during the period.