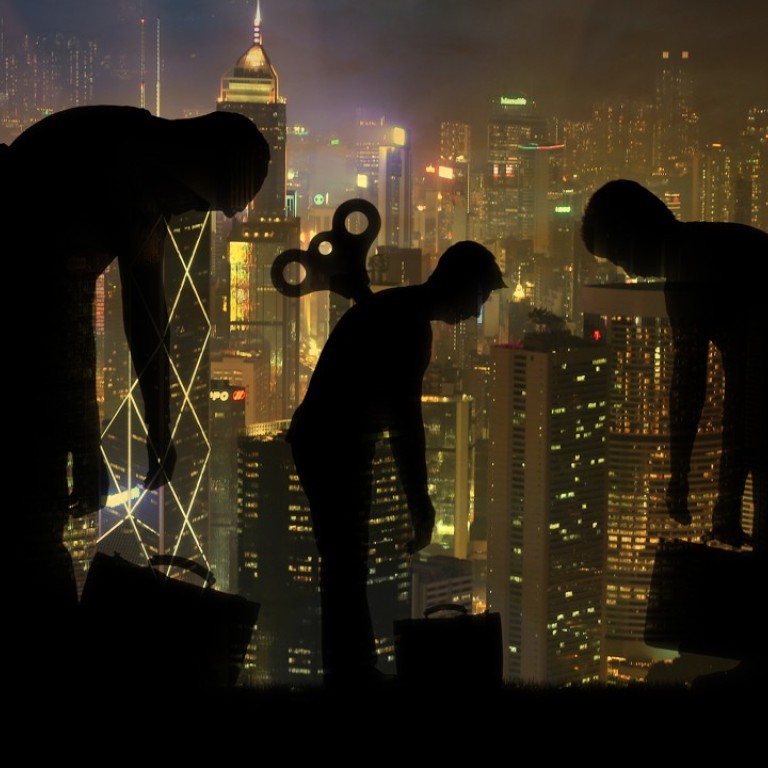 Will Hong Kong's problem with long working hours ever come to an end?
Unionist politicians say the government has been slow in tackling the issue to maintain the competitive business environment including low labour costs. But they warn that the price to pay for a thriving economy is people's health
Event manager Samantha Chan was forced to work 36 hours straight at one point without a proper rest – quite a feat even in a city such as Hong Kong where employees put in some of the longest hours in the world. 
"Life is all about work," Chan, 26, says. "Even if we're out of the office, we're still thinking about what is not being done and that clients might still be looking for us."
Hong Kong's problem with long hours – which put workers' both mental and physical health at risk – has persisted for years, with tens of thousands of people working 75 hours a week, according to government figures.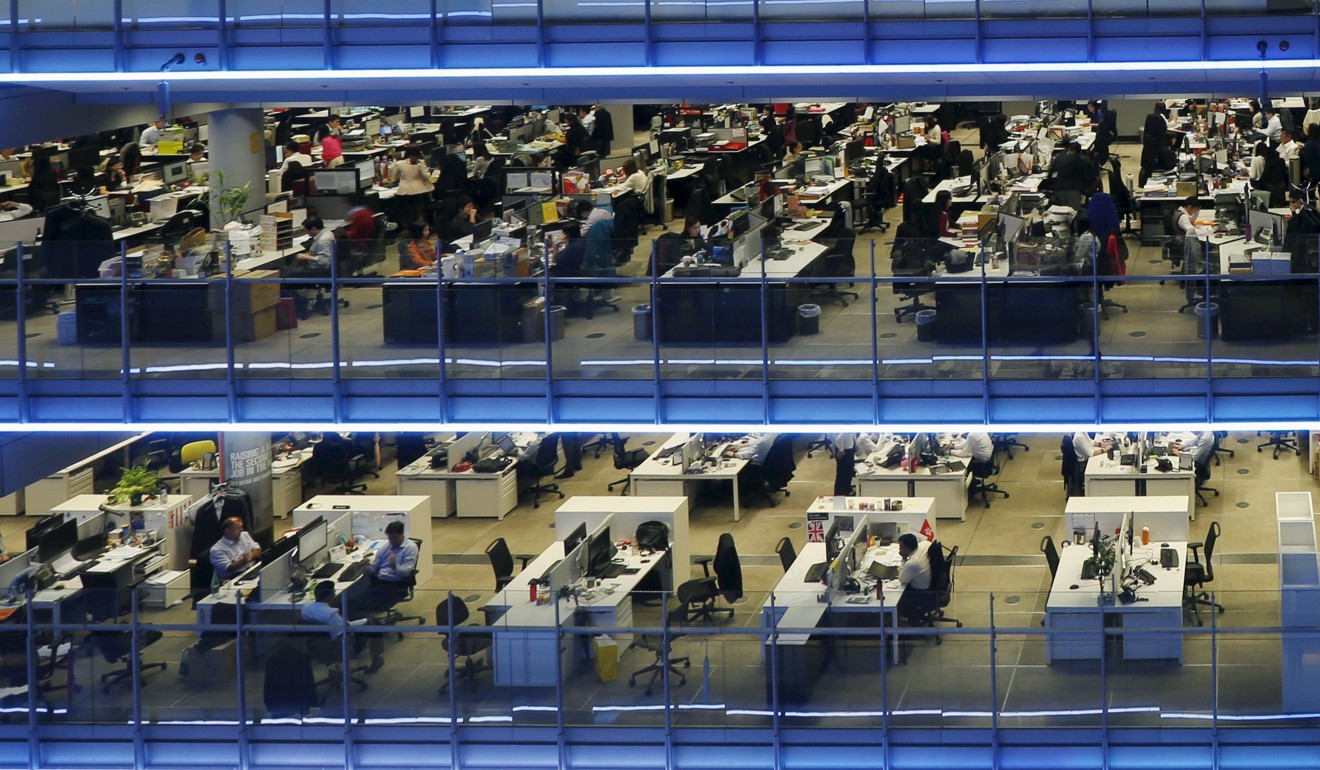 But it remains unknown exactly how the culture of overwork might lead to the death of employees, and the government has yet to define the term "sudden death from overexertion". There is also no official data on such cases. 
Lawmakers from across the political divide, however, say the government has done little to improve labour welfare, especially on standard working hours which have yet to be regulated. 
Politicians believe the administration has been slow in tackling the issue to maintain the city's competitive business environment including low labour costs. But they warn that the price to pay for a thriving economy is people's health. 
For Chan, even if she is not at the office, it does not mean she is not working. "Clients will still find us outside office hours or we might still be making plans even after we get off work." 
She and her colleagues worked for 36 hours at one point as they had to prepare for an event overnight and then went straight to the venue in the morning. Although neither Chan's clients nor supervisors had explicitly told her to stay behind, it was assumed she would do so, she says.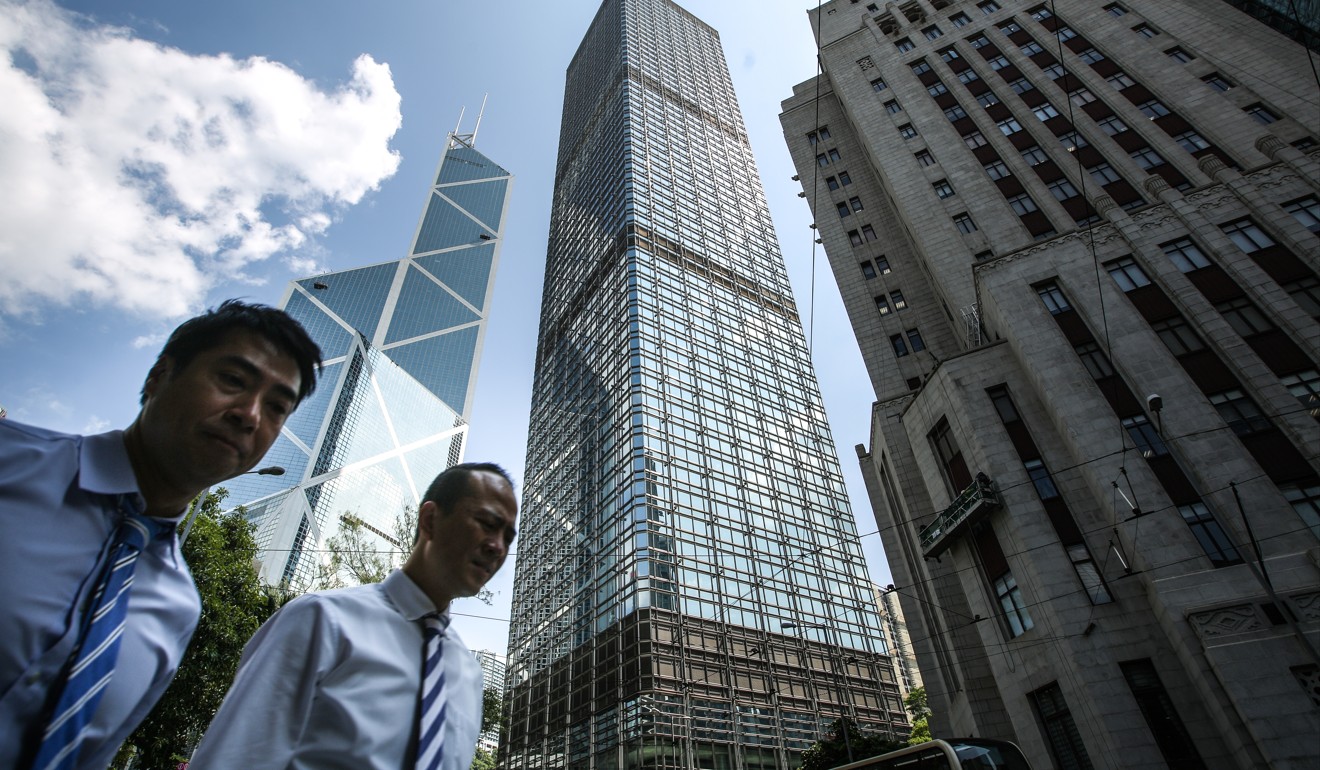 The event manager, who has been in the business for three years, says overtime is a "daily habit" in the sector during the peak season. And that has not only cut off her social life but affected her health, as she suffers from insomnia and throws up without any sign of illness. 
"Most probably, the long working hours apply to everyone," she adds. 
Willing work slaves?
A 2015 study by financial services company UBS which looked into working hours in 71 cities found that Hong Kong had the longest, with employees spending an average of 50.1 hours at their workplace each week – 38 per cent more than the world average. The study also found Hongkongers got just 17 days of holidays, compared with the global average of 23. 
The French enjoyed the shortest working week, with Parisians clocking in for just 30 hours and 50 minutes on average, according to the study. 
A 2016 census report by the Hong Kong government painted an even bleaker picture. Out of 3.43 million employees, excluding foreign domestic workers, 382,000, or 11 per cent worked at least 60 hours a week. Around 32,000, or 0.9 per cent, put in 75 hours or more a week, according to the report.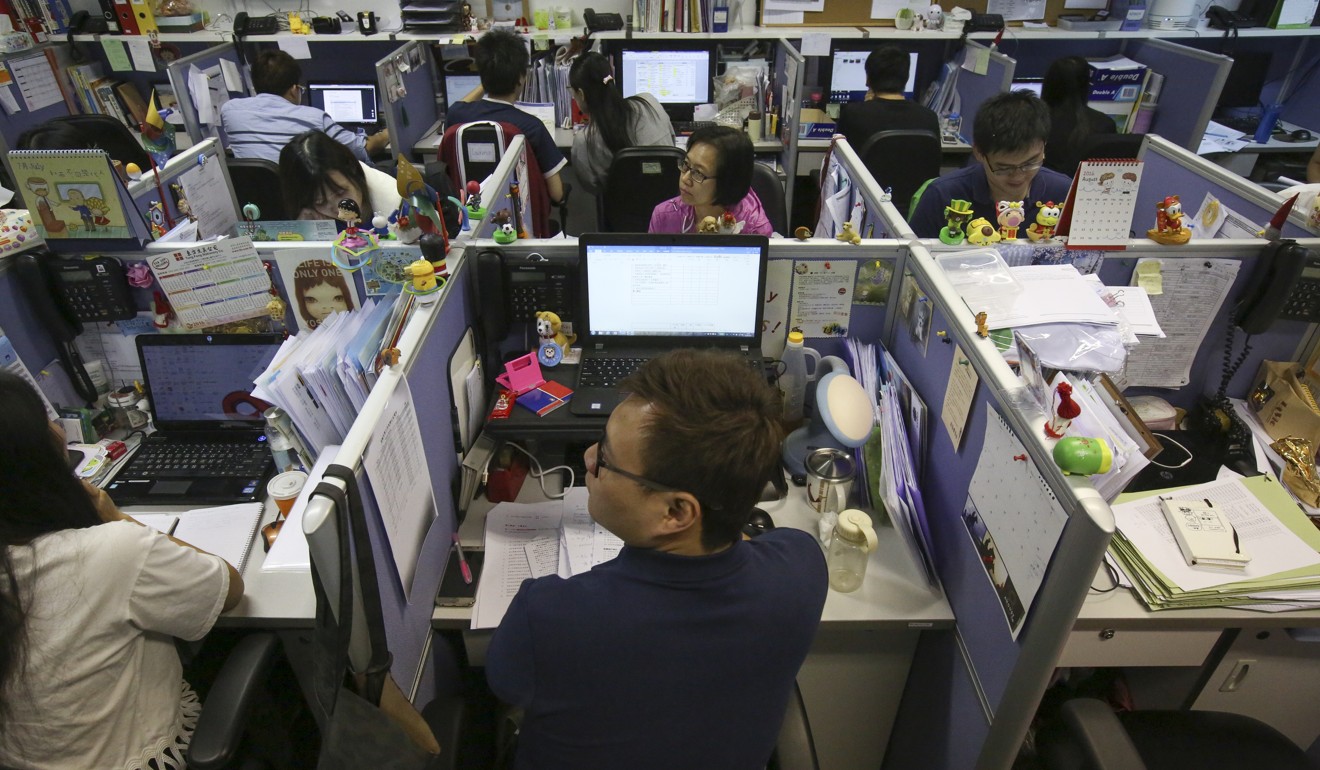 Legislator Jonathan Ho Kai-ming, who represents the labour sector, points out that there are two sides to the city's work culture, as those from the low-income group do overtime voluntarily to earn extra money, while professionals like Chan need to stay behind because of the excessive workload. 
Backing Ho's views, Cheng Tze-kei, 58, who has been a bus driver for two decades, says most of his younger colleagues voluntarily work overtime because they are trying to make ends meet. 
"Especially those with a family who have rent to pay and a bigger financial burden," says Cheng, who is also the vice-chairman of the Motor Transport Workers General Union. 
"They're willing to do it for the pay cheque." 
Cheng says those drivers usually add another two to three hours to their 12-hour daily shift for the extra cash. In the most extreme cases, drivers work both the early morning and night shift – what the industry calls a "special shift" – where they can earn an extra HK$3,000 (US$385).  
A price to pay
Unionists have long called for standard working hours of 44 per week as they believe such legislation is the solution to the problem. But the government's current proposal is unlikely to meet their demands. 
The Standard Working Hours Committee's government-endorsed proposal has been criticised by the labour sector for failing to protect those who have less power to negotiate, as its report suggested 
implementing working hours for low-income workers
through written contracts only. The plan is pending Legislative Council approval. 
Both Ho, of the pro-establishment Hong Kong Federation of Trade Unions, and fellow legislator Fernando Cheung Chiu-hung, from the pan-democratic Labour Party, criticised the government for favouring the business sector while neglecting employees' well-being. 
"The government wants to maintain a competitive and highly efficient business environment, which means the cost of production – including labour – needs to be low," says Cheung, who represents the New Territories East constituency at Legco. 
"But there's a price to pay – workers' mental health, their family relationships and quality of life." 
Ho says the government has for decades done little to improve workers' welfare. And although the minimum wage has been set at HK$34.50, there are no significant improvements within the sector and a lot of labour problems remain unsolved. 
A Labour Department spokeswoman says it will continue to listen to the views of the community to identify feasible options for enhancing the working hours policy. 
The government has been encouraging firms to adopt good employee-oriented management measures, she says.  
Thank God it's Friday
Hong Kong is not the only place with problems. In an effort to curb excessive working hours, reduce suicides rates and spur consumption, the government and business groups in Japan, which is also known for its long work hours, launched a nationwide campaign called Premium Friday, which aims to encourage businesses to let their employees off work a couple of hours earlier on the last Friday of each month. 
The two local legislators, Ho and Cheung, both agree that the city should consider launching a similar campaign, as a standard 44-hour week is unlikely any time soon. 
The Labour Department spokesman did not respond to the Post's question on whether it will consider following in Japan's footsteps. 
Cheung, who spent time in United States before returning to Hong Kong, says he usually finished work earlier on a Friday as the TGIF (Thank God it's Friday) culture was much stronger there. 
He thinks a US federal law that ensures employees get a certain amount of overtime pay has helped create a more relaxed work culture. 
Under the law, employees who work more than 40 hours in a week must be paid an overtime rate of "time and a half" or 1.5 times their usual rate for the extra hours. But there is no such legislation in Hong Kong and any overtime pay is on a company basis. 
"What employees really want, apart from working, is that they can also have a life," Ho says. 
SHORTEST WORKING HOURS 
Germany 
Employees here are considered to work the least hours in the world, with an individual on average doing 1,363 hours annually – or the equivalent of around 26 a week 
Denmark 
The Scandinavian country ranked second for the least hours. People here work 1,410 hours annually, or around 27 a week. 
LONGEST WORKING HOURS 
Mexico 
People in Mexico might be the most hardworking as the country has the longest working hours in the world. Workers here can find themselves putting in 2,255 a year, compared with the world average of 1,763. 
Costa Rica 
This other Spanish-speaking country is slightly better than Mexico when it comes to working hours with an annual average of 2,212 per worker. 
Source: Employment Outlook released by Organisation for Economic Co-operation and Development in 2017 
Notes: The report looked into the total number of hours actually worked per year divided by the average number of people in employment per year. It did not cover Hong Kong and mainland China.