LIVE
Carrie Lam insists she still has will and determination to govern Hong Kong despite criticism that policy address does not target unrest
Chief executive attempts twice to deliver speech in Legco but is cut short by heckling lawmakers, and has to resort to video feed
Lam earlier said she would zero in on housing, but critics urge strong reforms as anti-government demonstrations roll into their fifth month
Topic |  
Hong Kong protests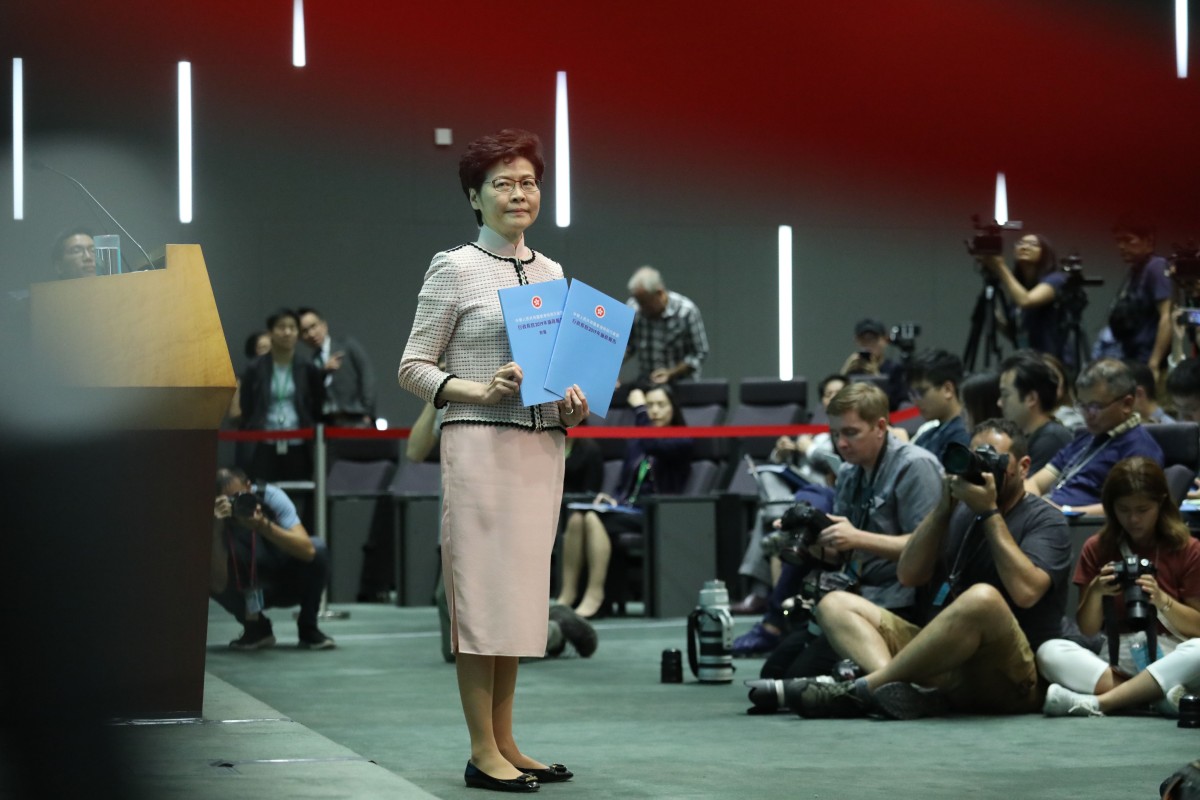 Photo: Nora Tam
INTRODUCTION
Hong Kong's embattled leader Carrie Lam Cheng Yuet-ngor tried to unveil her third policy address on Wednesday morning against the backdrop of the city's worst political crisis since its return to Chinese rule in 1997, but the meeting was cut short amid heckling by opposition lawmakers in the legislature. 
Lam earlier said her annual speech - similar to a state of the union address - would focus on land and housing issues, but critics expressed little hope of any measures defusing the increasingly violent protests. The policy address was eventually delivered on a recorded video. 
There were few protesters at the heavily guarded legislature in the lead-up to the session, and relatively muted discussions online of any plans to besiege the complex.
Follow our live blog below for the latest updates. Reporting by Joyce Ng, Gary Cheung, Denise Tsang, Kanis Leung, Tony Cheung, Jeffie Lam, Sum Lok-kei, Kimmy Chung, Alvin Lum, Linda Lew and Martin Choi.