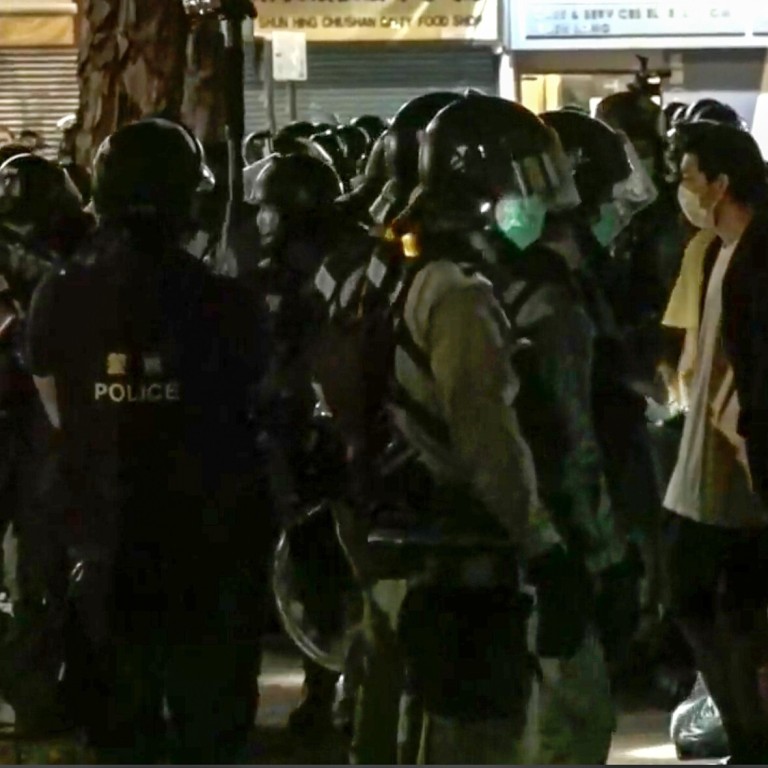 Coronavirus: Hong Kong police dish out 36 fixed penalty tickets as protesters break social-distancing rules
Police issue HK$2,000 fixed penalty tickets as people gather on a footbridge and nearby street in Yuen Long
Pepper spray was also used on two men, aged 21 and 22, who were arrested for obstructing police
Police handed out dozens of HK$2,000 (US$256) fixed penalty tickets for violations of coronavirus social-distancing rules to a group of protesters in Hong Kong, the force revealed on Wednesday.
Pepper spray was also used on two men, aged 21 and 22, who were arrested for obstructing police as tensions flared in Yuen Long in the northwestern New Territories on Tuesday night.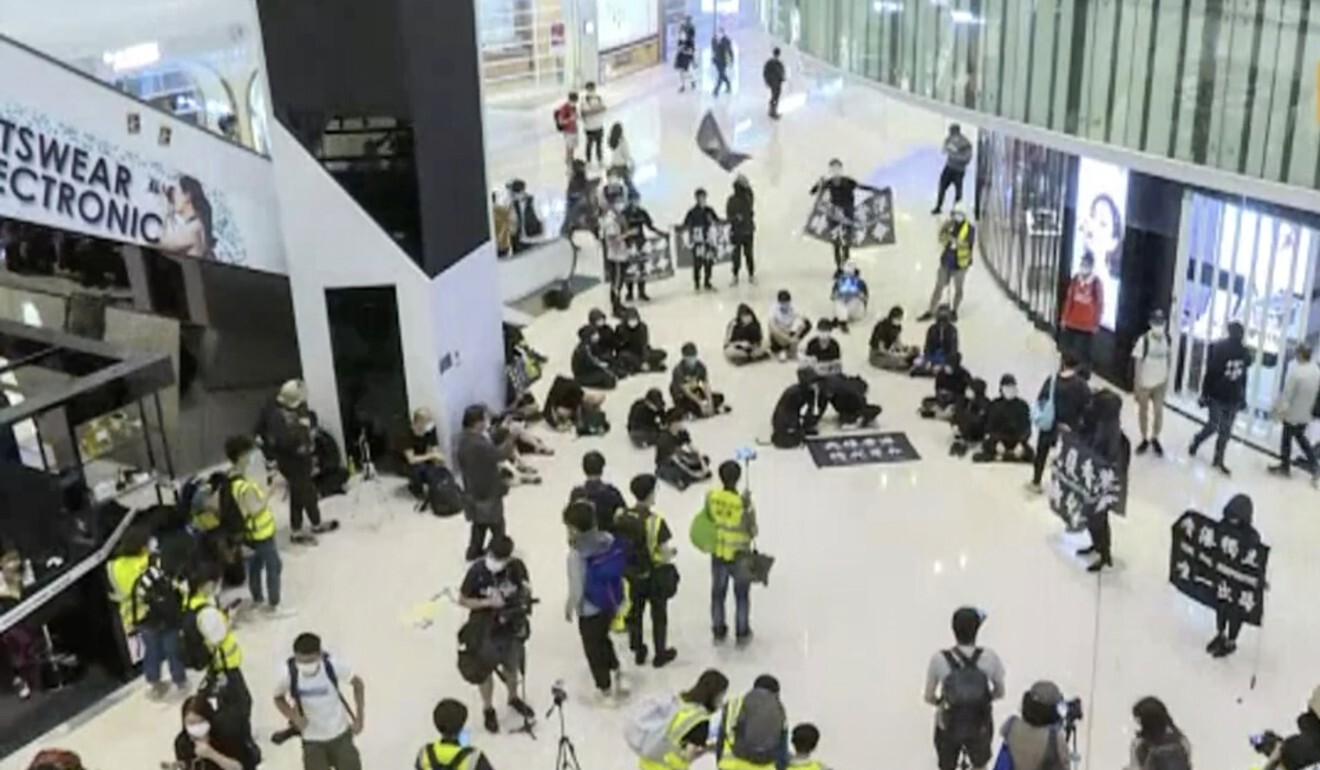 A small crowd of about 50 people had gathered to mark nine months since a violent mob attack on anti-government protesters and railway passengers in Yuen Long MTR station.
The group staged a sit-in inside Yoho Mall next to the station at 7pm. Some later defied the ban on public gatherings of more than four people, assembling on nearby Fung Cheung Road and Castle Peak Road.
There was a heavy police presence in the area, with officers checking the identity documents of people on the road.
Protesters gathered on a footbridge between the two roads but police moved in quickly.
Officers in riot gear fired pepper spray at two men after they refused to leave. They were subsequently arrested.
Meanwhile, officers issued fixed penalty tickets to 36 people on the footbridge and nearby Yau San Street, police said.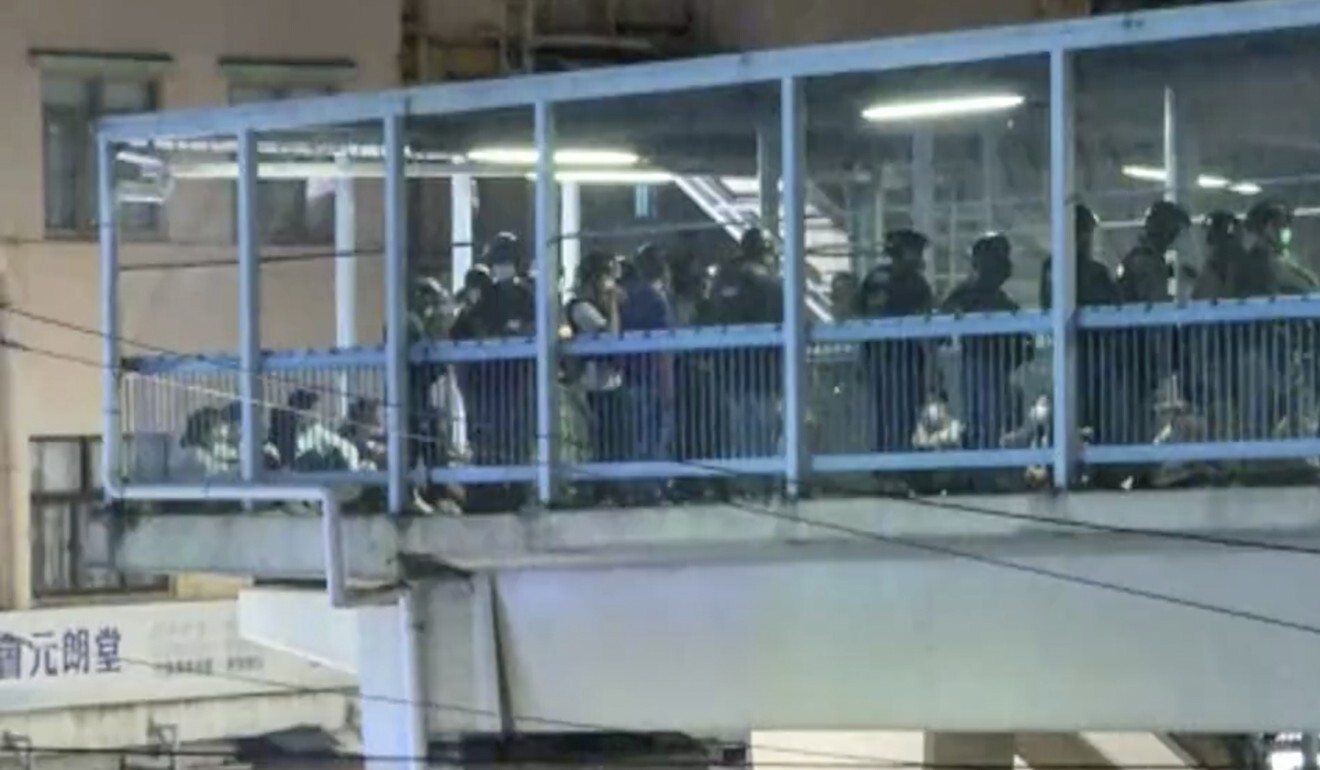 Following a spike last month that accompanied the return of numerous Hongkongers from abroad, the city's daily tally of coronavirus infections has dropped into single digits, with four cases confirmed on Wednesday, bringing the total number of infections to 1,033.
On Tuesday, despite the signs of improvement, officials announced the extension of most social-distancing rules, including the shutting of bars, gyms, beauty salons, massage parlours and karaoke lounges, for at least two more weeks.
Hong Kong was rocked by months of anti-government protests sparked by a now-withdrawn extradition bill last June. About 100 white-clad men wielding rods indiscriminately attacked protesters and passers-by on July 21 in Yuen Long MTR station. Police were accused of arriving late and failing to arrest those involved.